If you are looking for delicious southern food on the Upper West Side of NYC, then look no further than Jacob's Pickles! This is comfort food at its finest!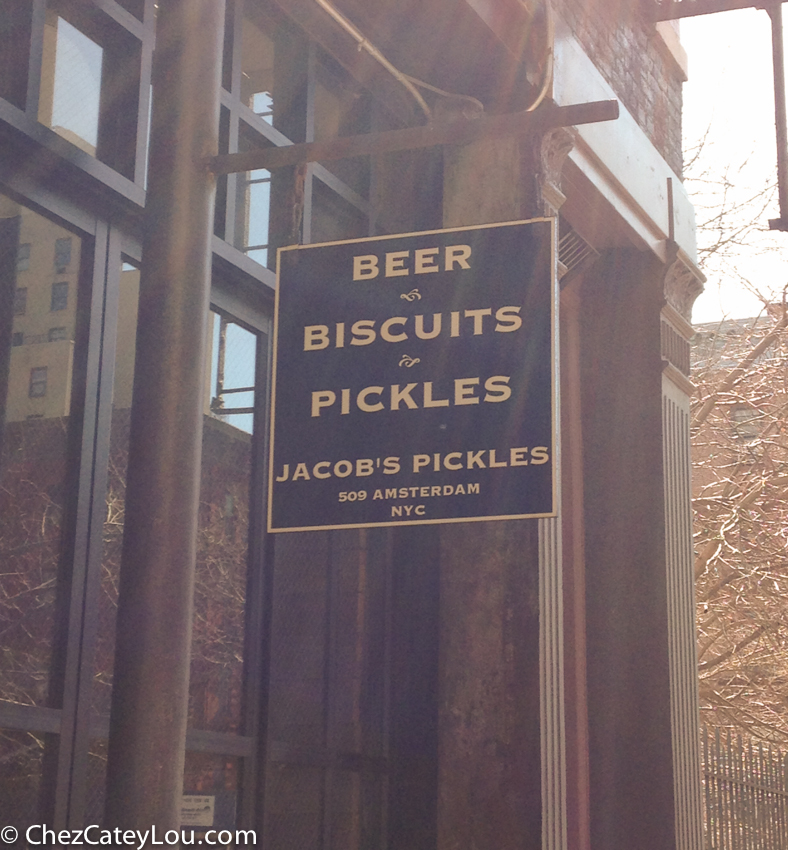 This is Southern face it, if we too simple, than y'all don't get the basics.
Sure, the above Lil' Wayne quote may be referencing Southern rap music, but he just as easily could have been talking about Southern food. Biscuits, fried chicken, gravy, repeat. It's not that hard. And yet, it's not easy to find a spot near our apartment that excels at this kind of homey food. My favorite NYC chicken and biscuit joint, Pies -n- Thighs in Williamsburg, is incredible, but I don't always have the time to travel to Brooklyn nor the patience to deal with hipsters. Luckily, Jacob's Pickles, located in the Upper West Side, has brought delicious (and gut-busting) comfort food to Manhattan, alongside a great craft beer menu, pickled everything, and an inspired cocktail list. It's definitely my favorite uptown brunch spot.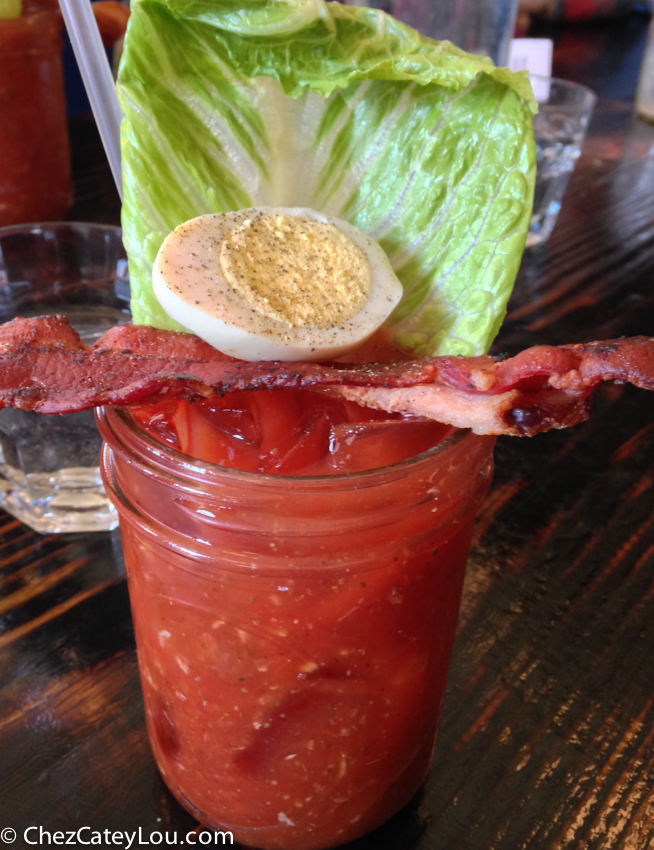 One of the things I like most about Jacob's Pickles is it's one of the few uptown restaurants that feels like it would fit in downtown or in Brooklyn. The restaurant has a long bar that runs the length of the front room and is stocked with bourbon and Tito's Vodka. The exposed brick interior gives the restaurant a hip feel, and while I prefer the front room, the back room has natural light from the adjoining courtyard. And when it gets nice out (which may never happen again in NYC), the restaurant adds additional seating on the sidewalk. Of course, the downside to being one of the few uptown restaurants that appeal to diners who would typically venture downtown is that it gets crowded. Unless you get here early, be prepared to wait.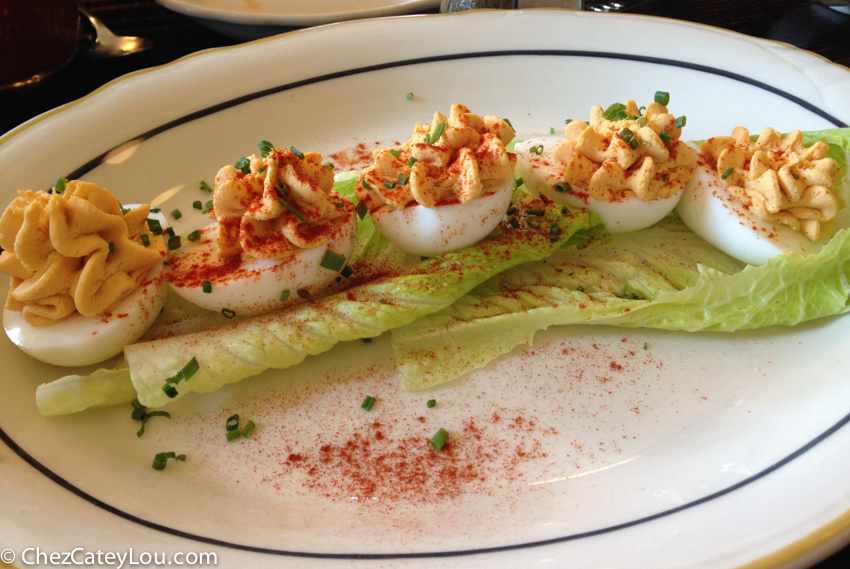 As for the food, I can honestly say that there isn't a brunch menu in town that gives me as much order anxiety. I want everything. There's not one, but two sections of biscuit sandwiches (one for breakfast sandwiches, another for more 'southern' sandwiches)! The menu also includes Jacob's take on traditional breakfast staples, including omelets, biscuit French Toast and the popular "Chicken and Pancakes." The Chicken and Pancakes, a Man vs. Food episode waiting to happen, is a serving of three Frisbee-sized pancakes topped with bacon and fried chicken. You heard that right, bacon and fried chicken.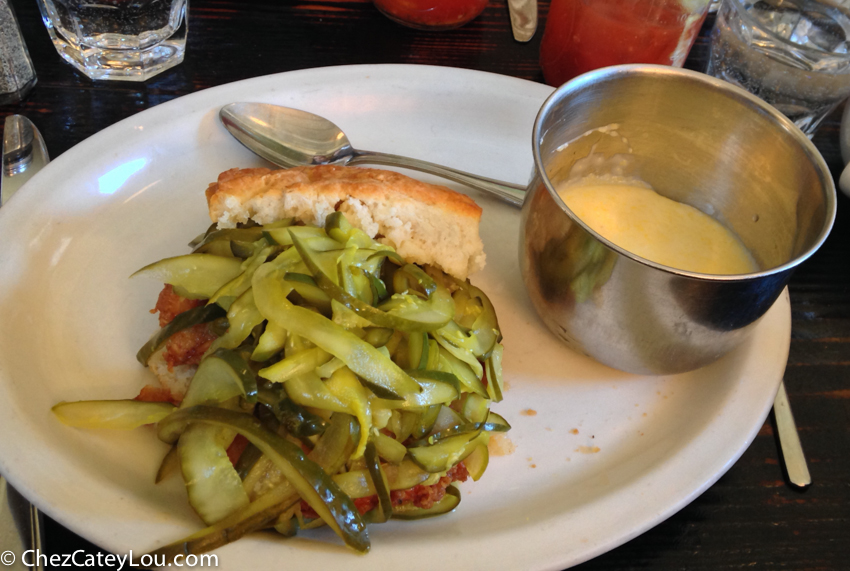 But in my opinion, the real stars of the brunch menu are the southern style biscuit sandwiches. These sandwiches are everything I want in a meal (really, everything I want out of life, I'm a simple man). Buttery and crumbly homemade biscuits, deliciously crispy and moist fried chicken, all topped with a savory sausage gravy. The traditional Sausage Gravy Smothered Chicken is my go-to, but the Honey Chicken & Pickles, Southern BLT, and the Mushroom Gravy Smothered Chicken are all excellent. The Honey Chicken & Pickles is like a classic Chick-Fil-A sandwich on steroids and features a heaping helping of Jacob's signature pickles (they don't call it Jacob's Pickles for nothing). The Mushroom Gravy Smothered Chicken sounds like a healthier version of the classic sausage gravy chicken biscuit, until you realize there's cheese piled high atop the chicken. And the Southern BLT, a sandwich so big you'll have to unhinge your jaw (on second thought, just knife and fork it…), is topped with bacon and a fried green tomato. Oh and all sandwiches come with a side of cheesy grits, because, why not?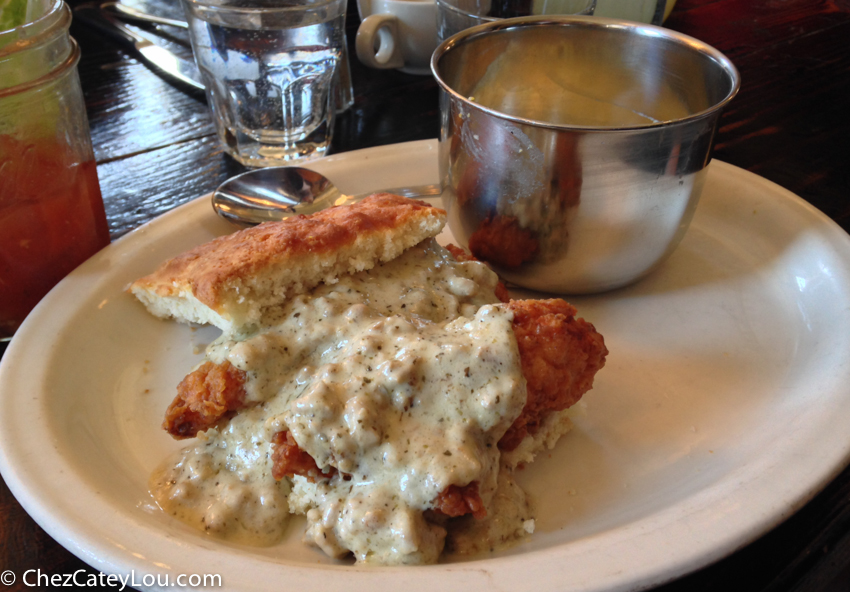 Jacob's Pickles also has a wide array of great drink options, including southern-style cocktails and an extensive craft beer list. A quick word on craft beers. As a bit of a beer aficionado, I feel spoiled living in New York as almost every restaurant has a great selection of local craft beers. I sound like an old-timer saying this, but I remember the days when a Sam Adams Seasonal or an Amstel Light felt exotic. Now, even the fast casual lunch restaurant in my office building sells Lagunitas and Blue Point beers (which may explain the decrease in my afternoon productivity…kidding). Despite the wide availability of delicious craft beer, Jacob's Pickles' selection stands out both for its extensive draft list (skewing heavily toward New York craft brewers) and its large serving sizes (wait, Cate is telling me that the 64 oz. is meant to be shared, never mind then). As for cocktails, Jacob's Bloody Mary is a can't miss. It's topped with a pickled egg and a strip of bacon, and is packed with pepper and horseradish, giving the drink a nice kick. Also, the vodka lemonade, served with fresh rosemary, is the perfect drink for spring (if it ever comes…).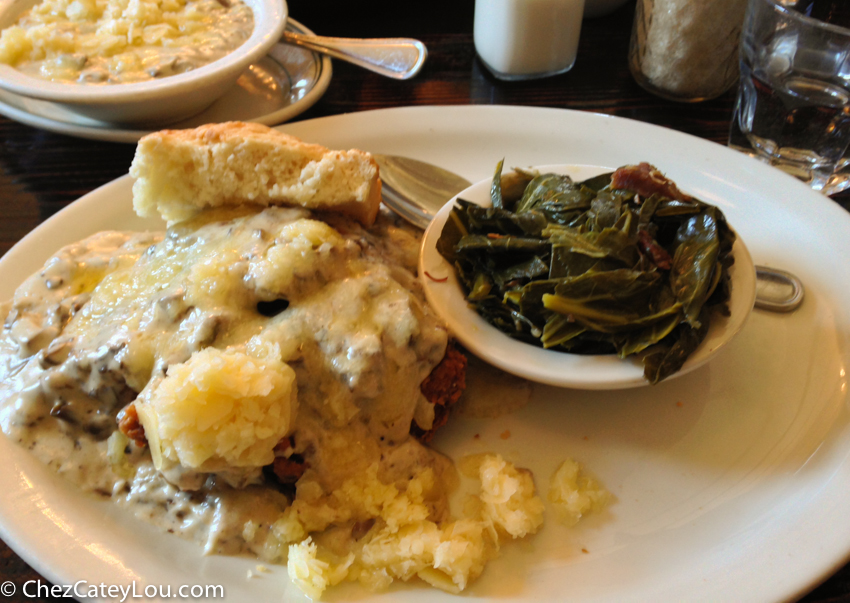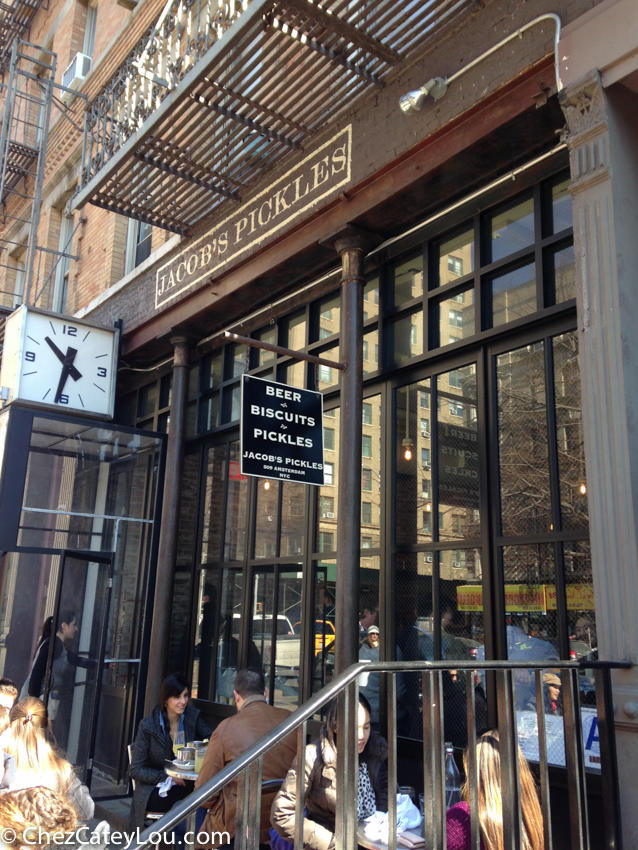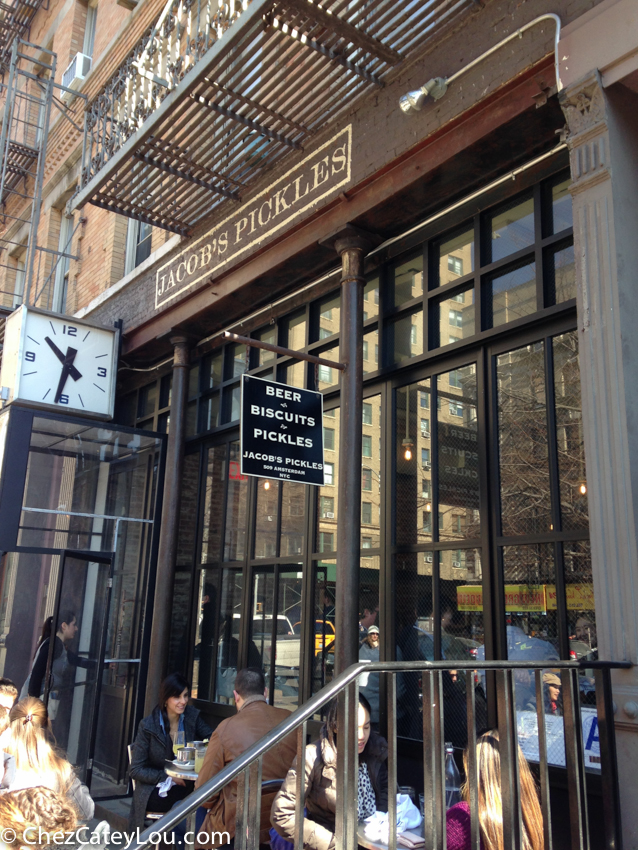 Jacob's Pickles
Address: 509 Amsterdam Ave (btw 84th and 85th).  New York, NY 10024
Phone: (212) 470-5566