A travel guide on Madrid, Spain for foodies- this recap of our trip will give you travel tips & ideas on where to stay, what to do, & what to eat in Madrid!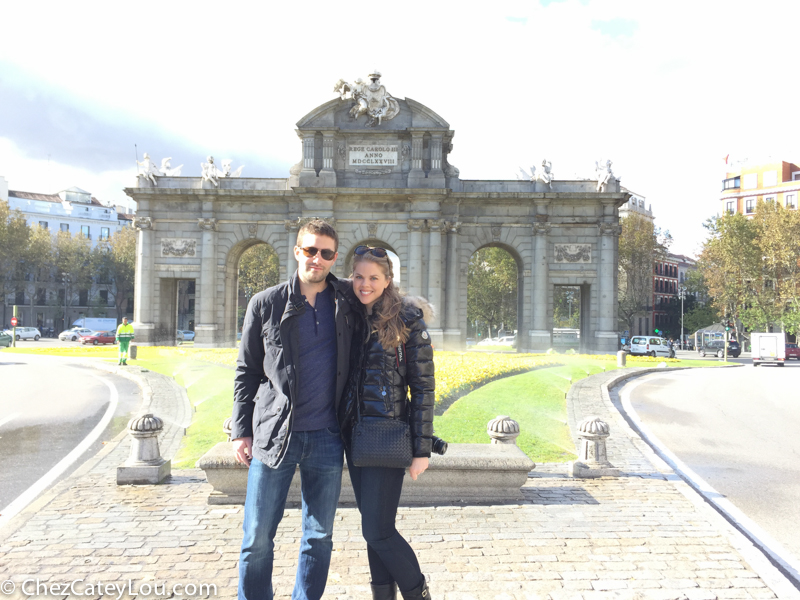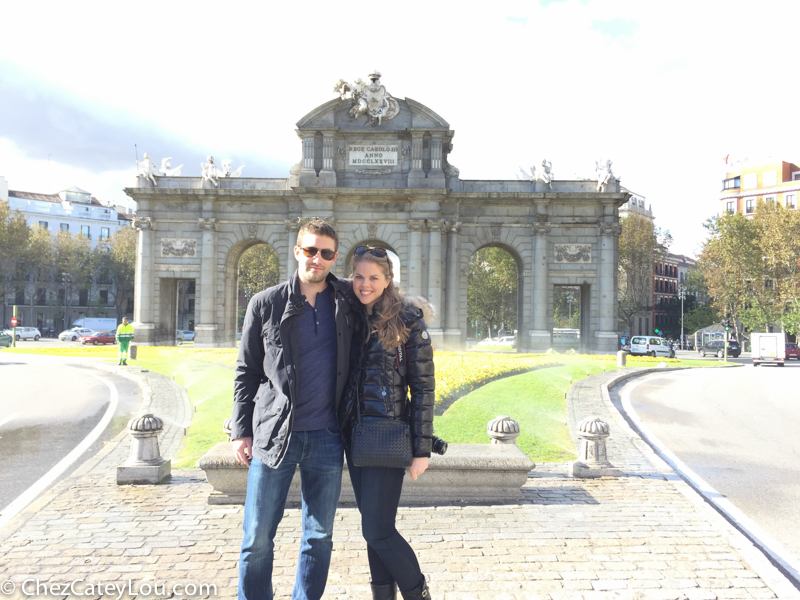 Last November Cate and I took a two week trip to Madrid, Marrakech and Paris. I must admit – I am surprised at how much I loved my time in Madrid. Perhaps because it's not as exotic as Marrakech nor as familiar as Paris, Madrid took a slight backseat in the planning process. However, the city quickly became one of my favorites, as I was taken in by the beautiful architecture, sunny weather and incredible food (it was mostly the food). Below are a few of our favorites from Madrid and some great travel tips.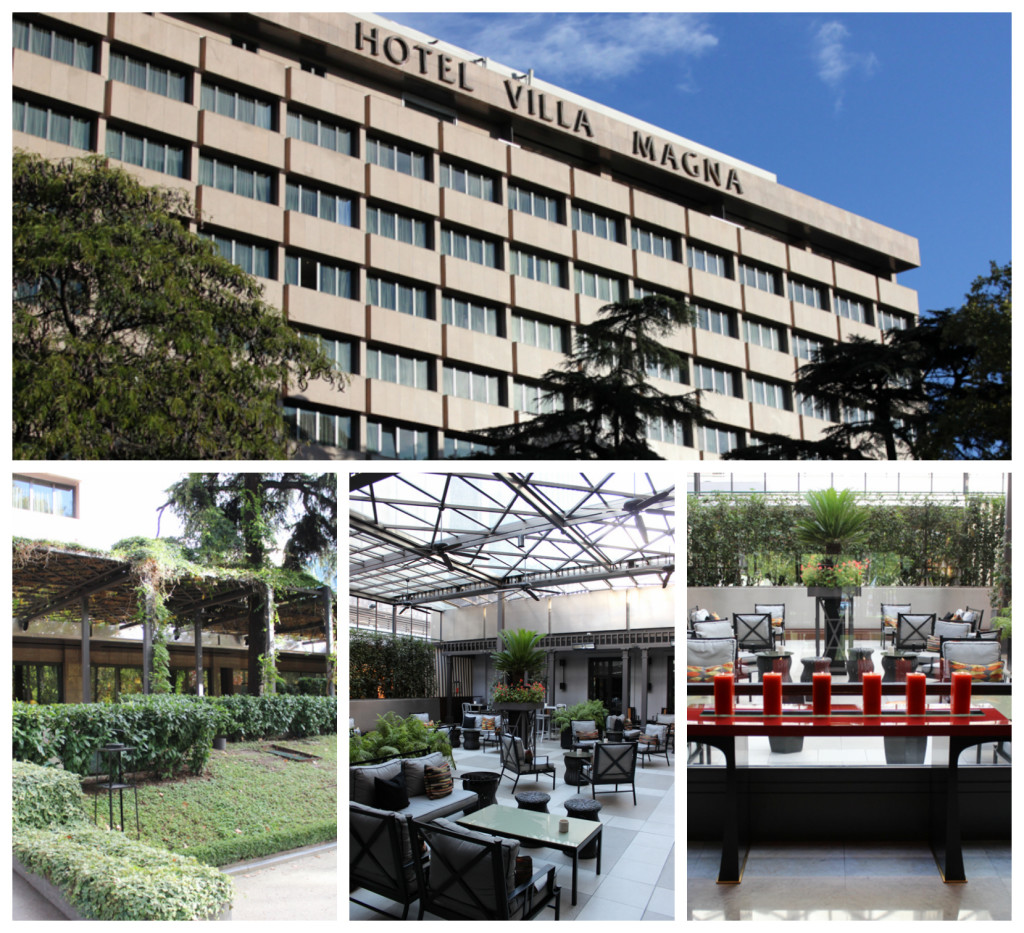 Where to Stay
Our home base in Madrid was the Villa Magna hotel. It is in a great location right in the heart of Salamanca, Madrid's upscale shopping district.  It is a quick cab ride to all of the main tourist spots, but is away from the noise and hustle.  There is a large department store and supermarket connected to the hotel, so anything you might need is right there.  Villa Magna is regarded as one of the nicest hotels in Madrid, and we definitely agree. The rooms were extremely comfortable and very big, which can be quite a rarity in European cities. The AC worked very well, something else that is not a given in Europe. The bed was great and Cate claims that they had the softest sheets she has ever slept on.
The staff was very friendly and helpful.  We emailed the concierge before our stay and they helped us make almost all of our dinner reservations.  They were always quick to respond to any question that we had both before and during our stay.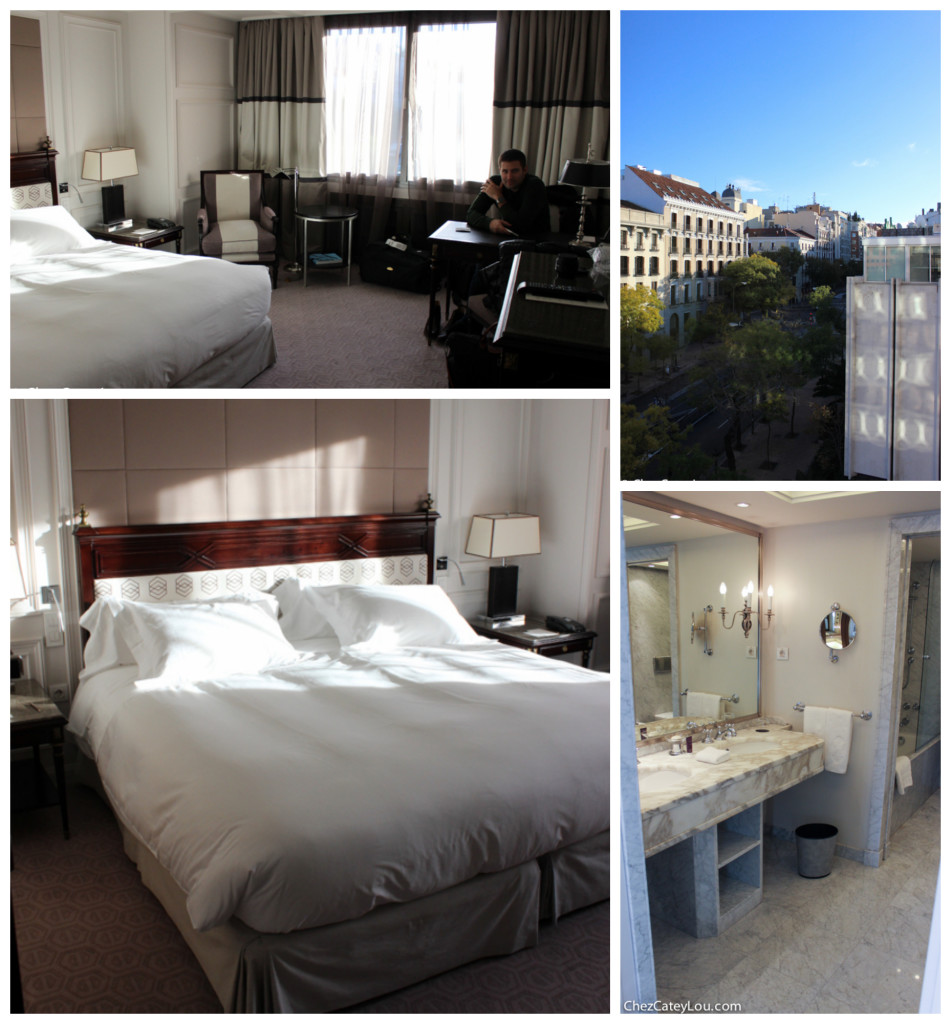 What to eat
StreetXO: While we weren't lucky enough to snag a reservation at David Munoz's 3 Michelin Starred DiverXO, we did have an amazing lunch at StreetXO. It's an absolute must-stop during any visit to Madrid. The food was both inventive and incredibly delicious, and the counter seating gives a great view of one of the most professional kitchen staffs we've ever seen. It's also quite reasonable for the quality of the food. Though it doesn't offer much in terms of ambiance (it's located in an upscale food court on the top level of the El Corte Ingles in Callo), it was absolutely one of our favorite meals on our trip.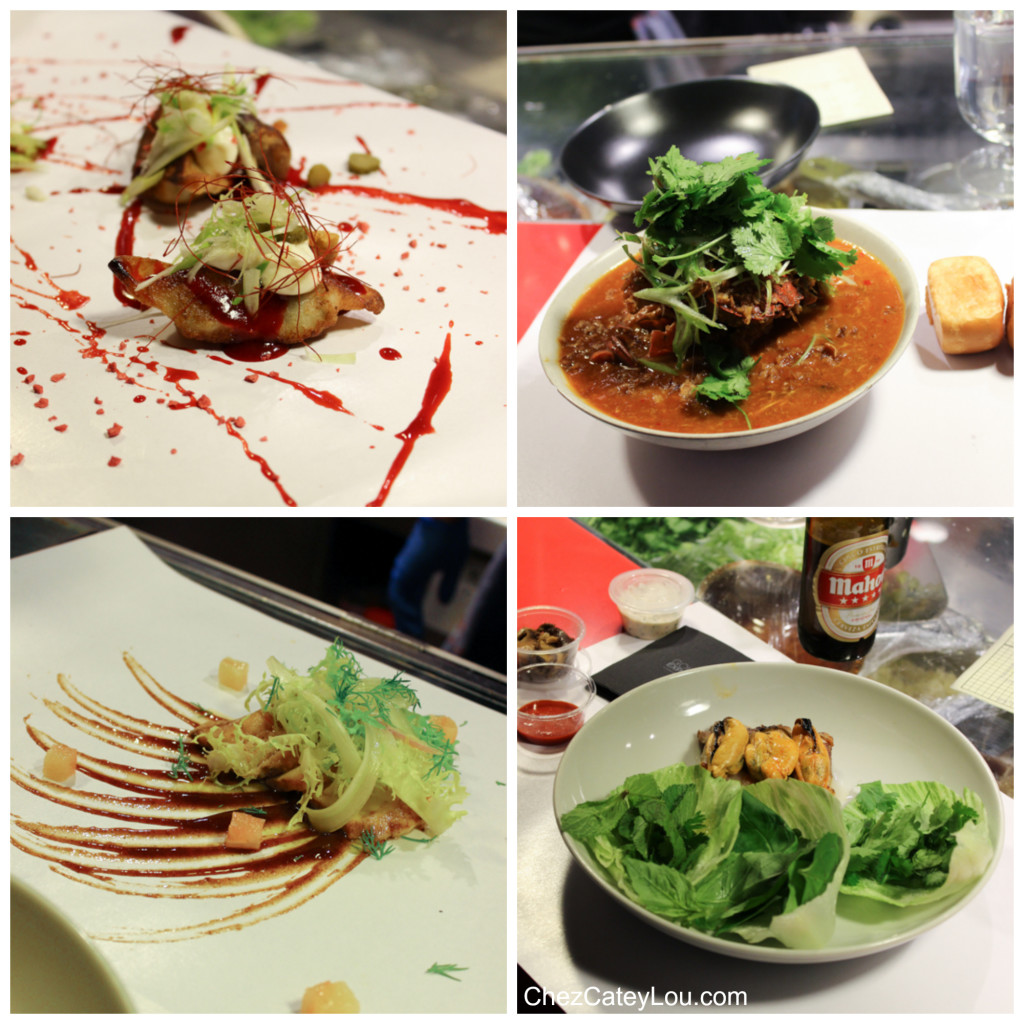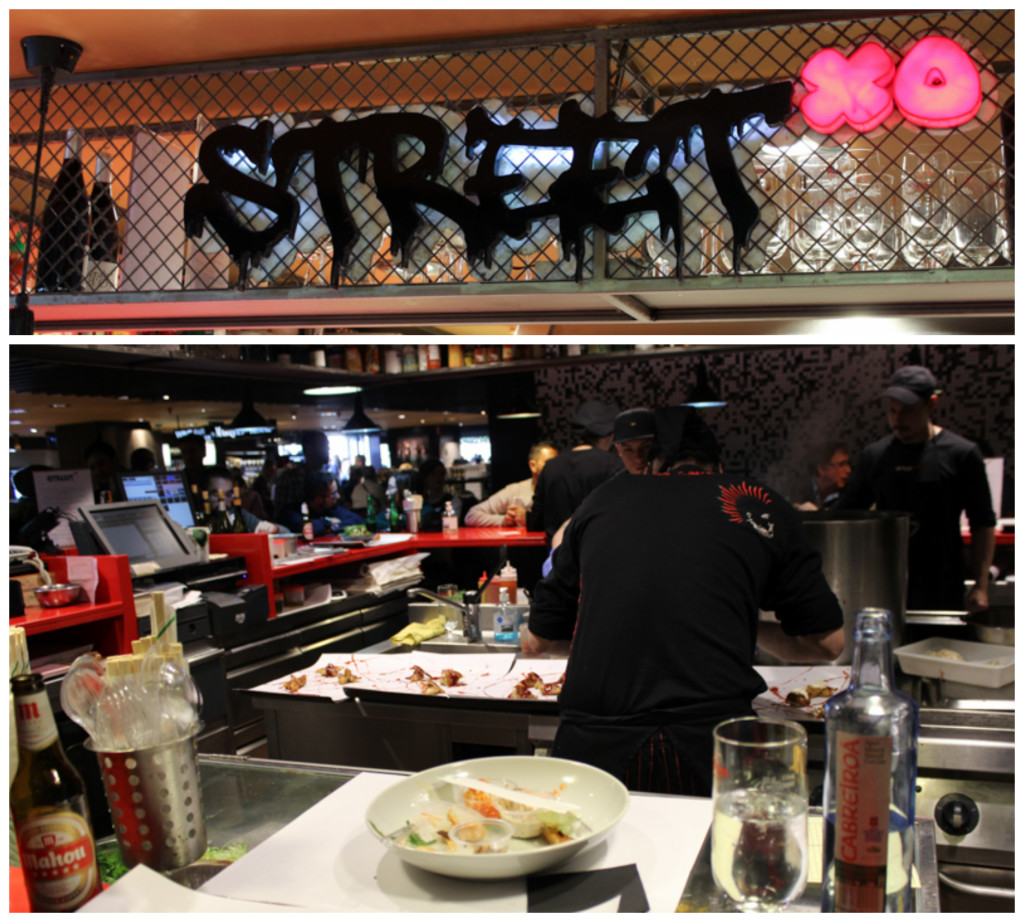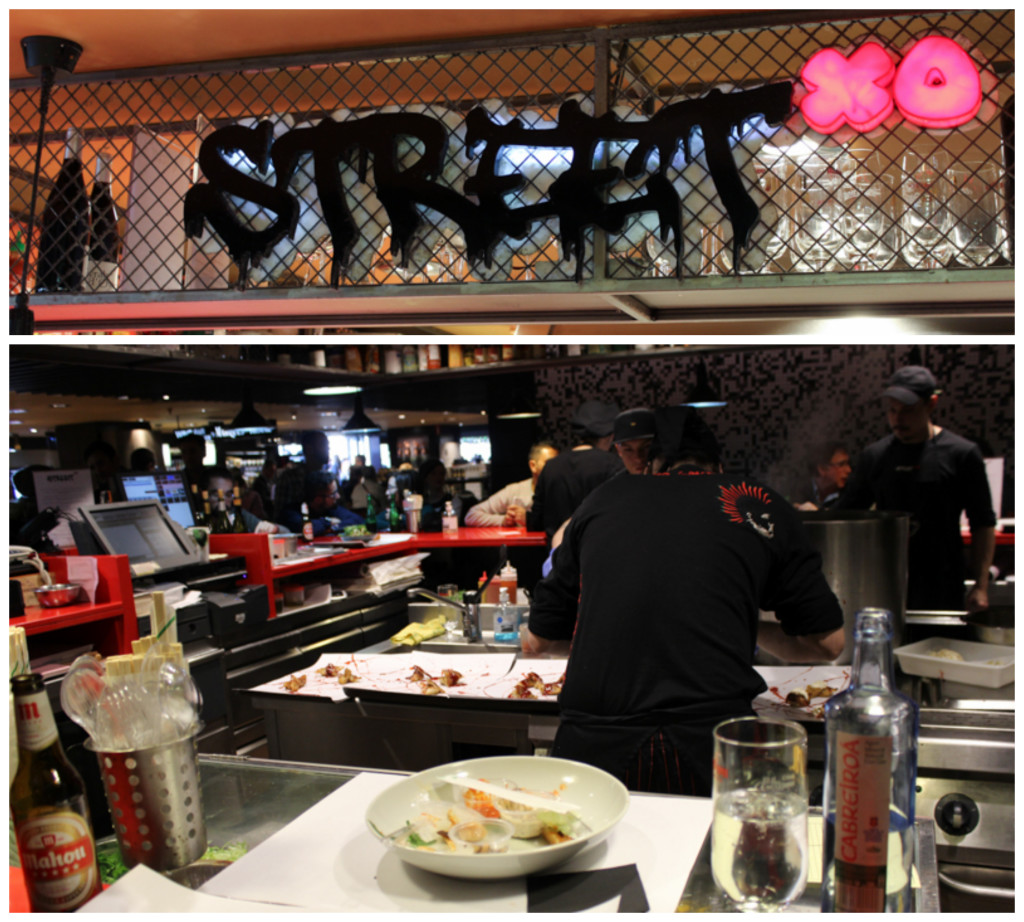 El Paraguas: Salamanca is home to the burgeoning empire of talented Spanish chef Sandro Silva, and we'd enthusiastically recommend stopping by any (or all) of his three restaurants. The original, and most upscale, is El Paraguas. The highlight of our meal was the cochinillo (suckling pig), which was prepared as a confit but with impeccably crispy skin that just melts in your mouth. In a city famous for its pork, you can't do better than this dish.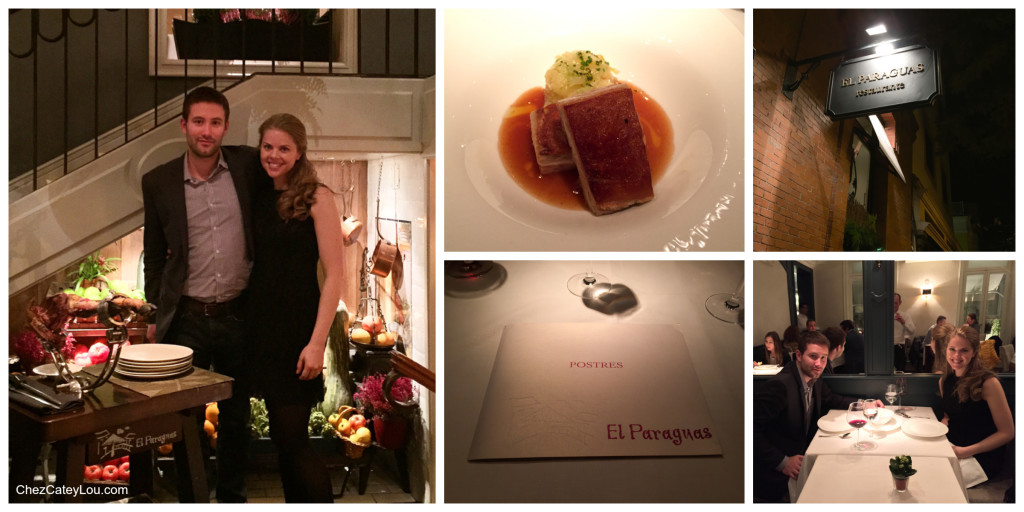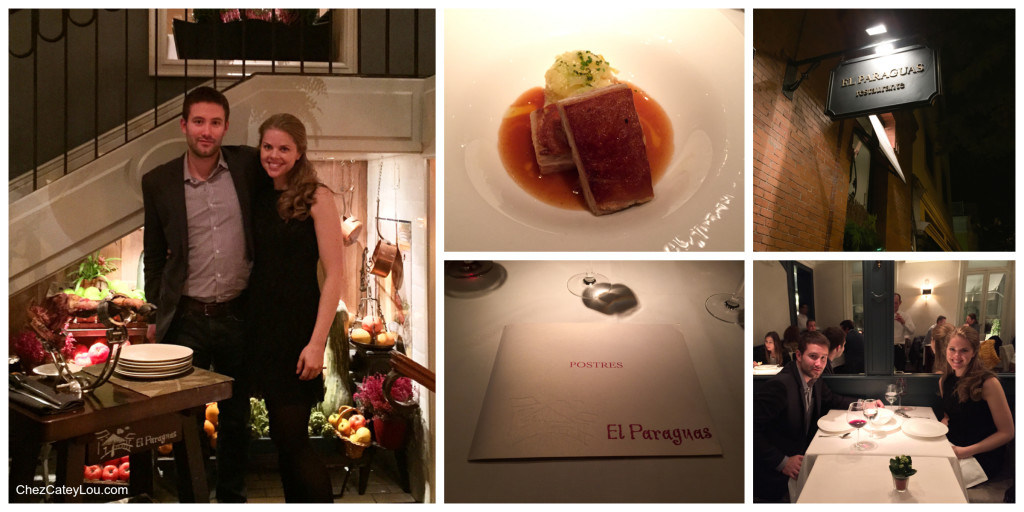 Ten con Ten:  Located only a few blocks from the Villa Magna, Ten con Ten is more casual than El Paraguas but definitely trendier. It had a bustling bar scene and a home-y vibe that was similar to ABC Kitchen in New York (especially with the table full of fresh fruits and vegetables on display).
Lastly, Silva's newest spot is the bar/grocery Quintin. Quintin is located just across the street from El Paraguas, and is perfect for a pre-dinner drink or a light snack.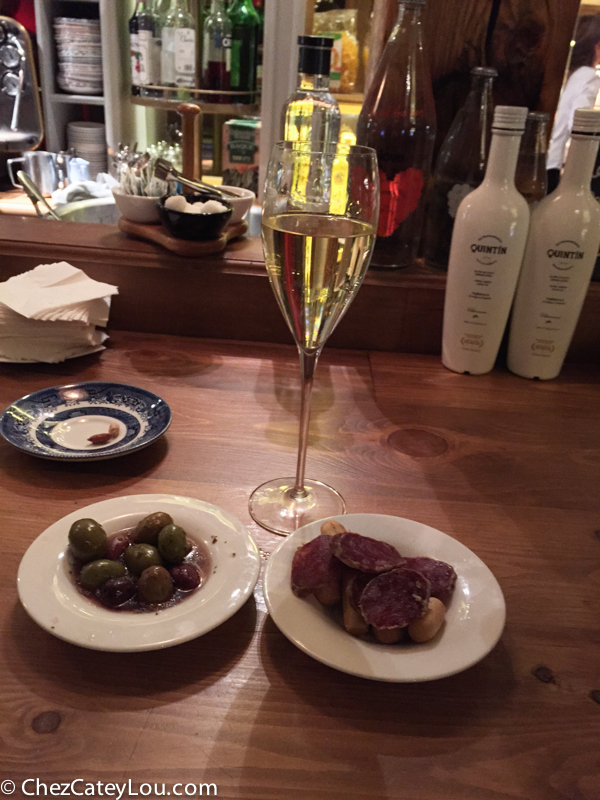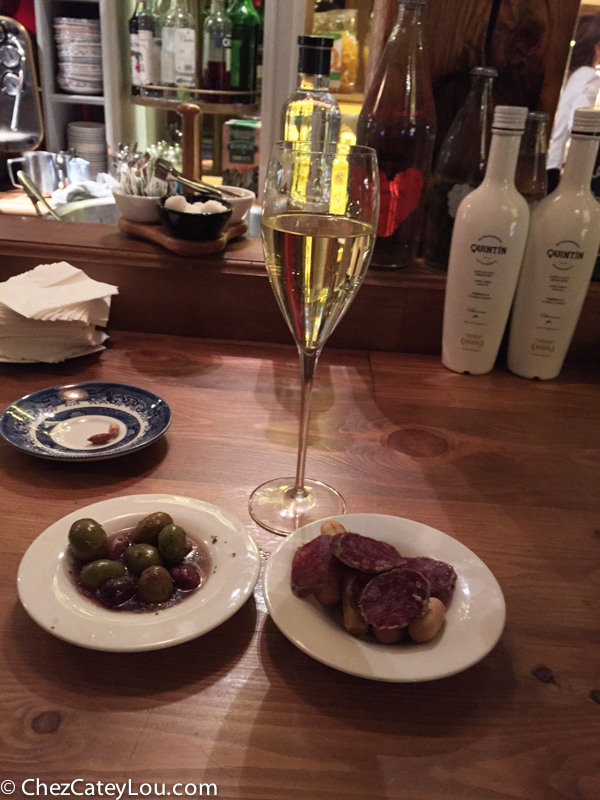 Casa Lucio: No trip to Madrid is complete without eating some traditional Spanish cuisine, and Casa Lucio is a great option for an authentic Spanish experience. This landmark restaurant is located near the Plaza Mayor, and though reviews mention its popularity with foreign celebrities and dignitaries, during our visit we were the only English speakers in the entire restaurant. Everyone seemed like a regular. Lucio's jamon was as delicious as anywhere we had in the city and it paired great with a glass of Rioja and a side of excellent pan con tomate. It's worth noting that our mains were a bit hit and miss. I loved that my steak was served rare but on a hot plate which allowed me to cook each piece to my desired temperature, but it was unfortunately underseasoned. And Cate's shrimp served in sizzling butter and olive oil was relatively standard fare.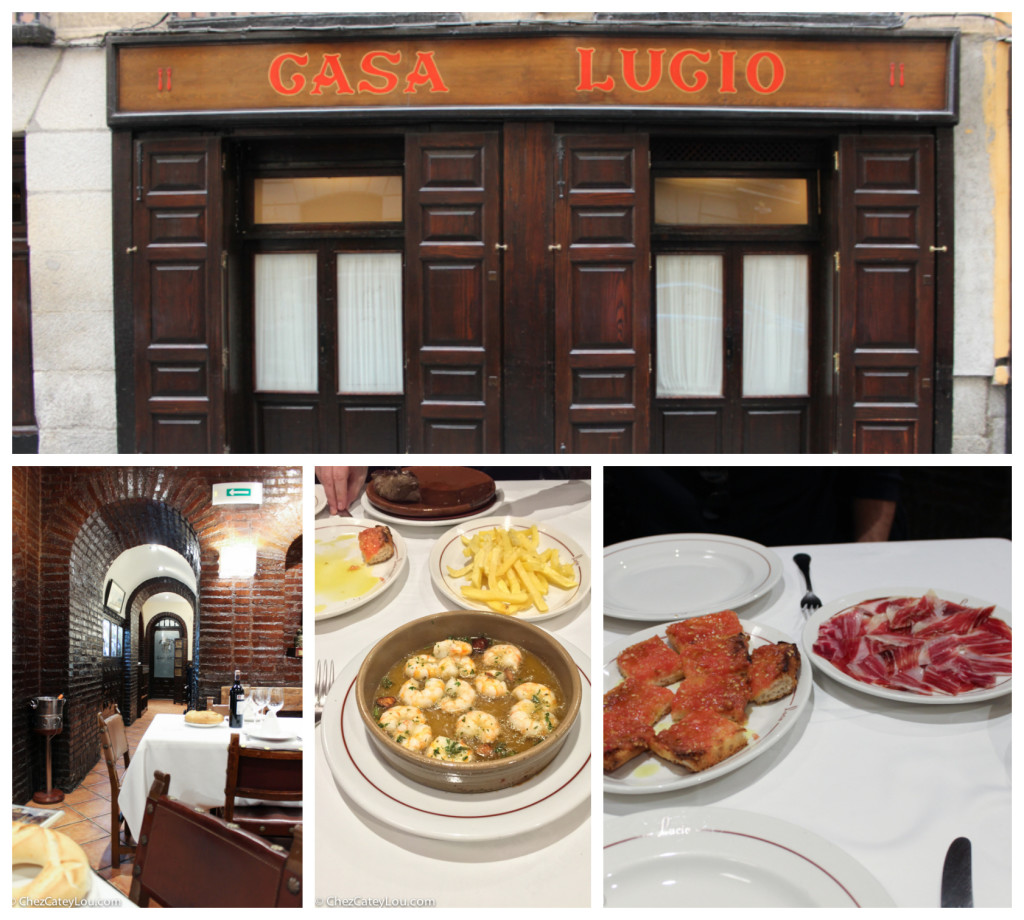 It is worth mentioning that we tried Los Asturianos, having read about it in the New York Times as a place that chefs in Madrid like to go for dinner.  We would say don't bother going here. The location was in a very local neighborhood with nothing else around, the ambiance was not great, and most importantly – the food was only ok.
The other disappointing food experience in Madrid was Chocolateria San Gines.  This is the place that everyone says to go for  Churros and Chocolate.  After having some incredible Churros in Barcelona last year, Cate couldn't wait to try out the Churros in Madrid.  And while they look amazing (see below), we were unimpressed.  It is worth trying because hey, warm churros dipped in rich chocolate are definitely never BAD, but next time we would seek out better.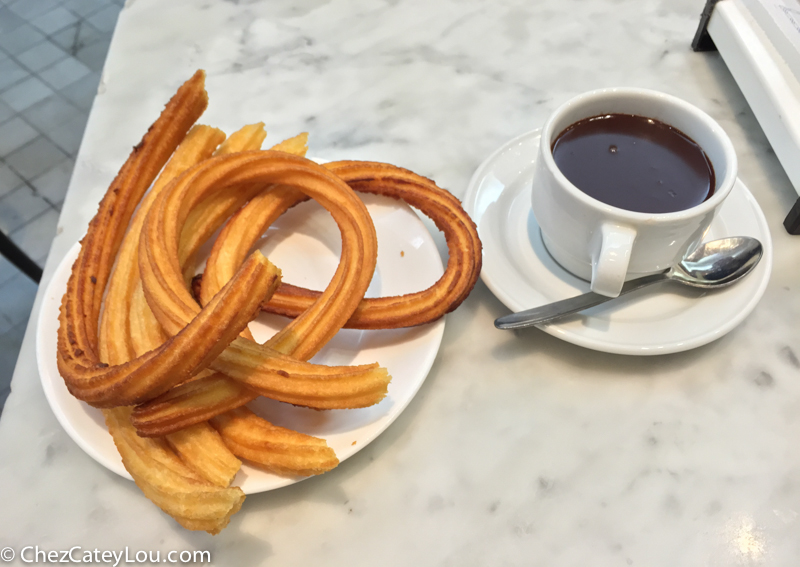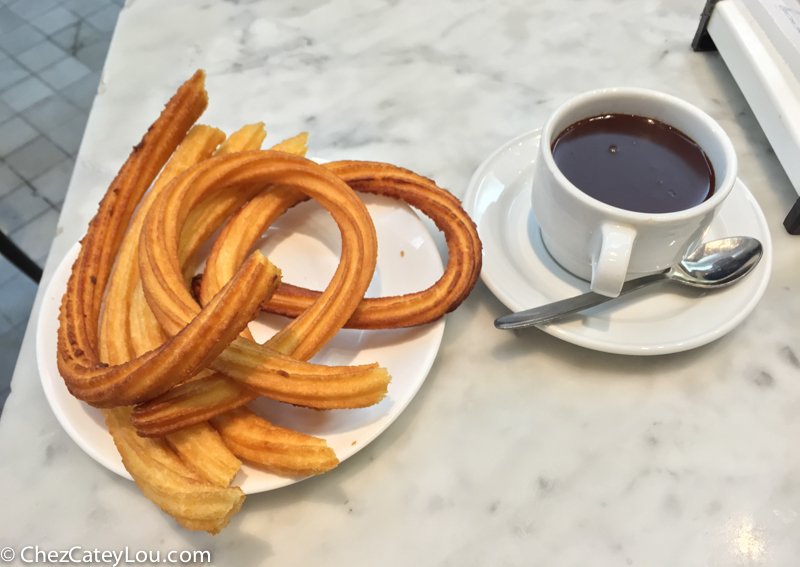 What to Do
Here are some of the main tourist attractions in Madrid.  We covered them all, and particularly liked the Palacio Real and the Parque.
Parque del Buen Retiro
Palacio Real
Renia Sofia
Prado Museum
Plaza Mayor
Mercado San Miguel
Mercado San Antón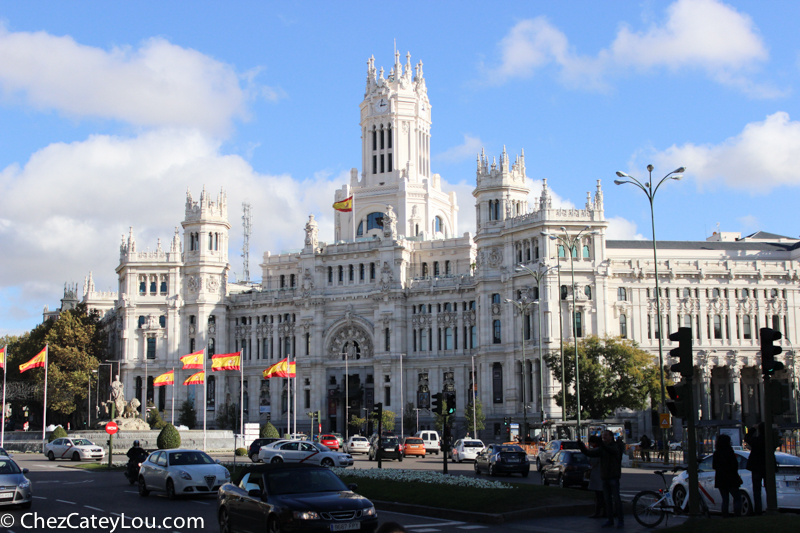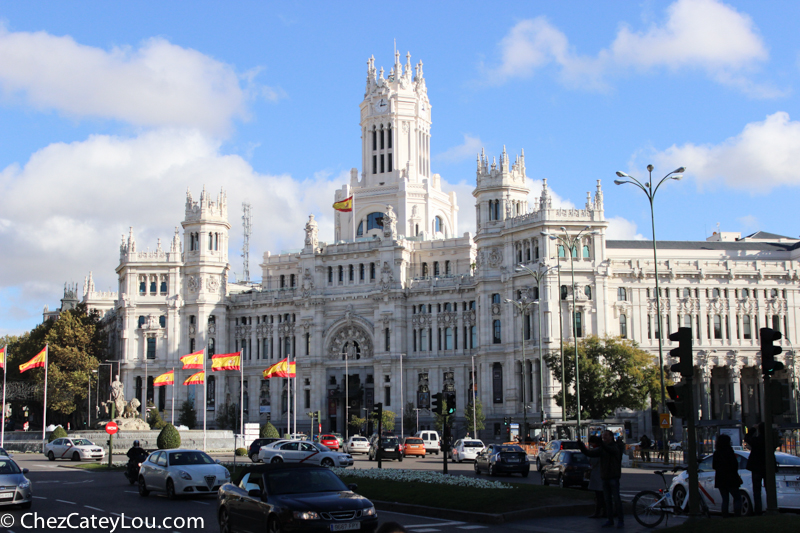 Travel tips
Though this might be difficult for foreign travelers battling with jetlag, try your best to get on the local eating schedule. In Madrid (as well as in Barcelona), locals eat late. And late dinners (often starting after 9:30pm) mean late lunches too. We learned this the hard way during our first day in Madrid, when Cate and I struggled mightily just to make it lunchtime. However, it's definitely worth it. You don't want to miss out on some of the best restaurants in the city just because you needed to eat lunch at 12:30 or dinner at 6:00pm on the dot. Also, no one likes eating in an empty restaurant. So buy some Jamon to tide you over in between meals.
Be patient, and flexible. Moreso than in other European countries we've visited, restaurants and local shops seem to keep random and inconsistent hours. We had planned on a lunch at Restaurante TriCiclo only to show up and find it closed.
If you want to add some culture to your trip but don't want to break the bank (that means more money for jamon!), check the museum schedule to see what days they offer free admission. You can stop by the Renia Sofia on Sunday afternoons and see the Guernica for free (also Monday and Wednesday nights). A word to the wise though, while the crowds during free admission times at the Renia Sofia were manageable, the line to get into the Prado on Sunday night (free admission starts at 5pm) stretched all the way to Sevilla. I'm all for being thrifty, but if you only have a few days to see a city it's not worth spending all day in line just to save a few bucks.
Whenever we fly to Europe, we rely on SunTransfers.com to get us to and from the airport. Booking a car ahead of time alleviates the confusion and concern that comes with trying to figure out how to get from the airport to the hotel in a foreign country. We find that SunTransfers is similar in price to a taxi, and the driver will meet you at the security check point, assist with bags, and already know where to take you (so no need to brush up on giving directions in Spanish). It's really a lifesaver, especially after an overnight flight that could leave you feeling like a zombie. The drivers typically use their personal car, and while in our experience they do not always speak great English (neither do many cabbies), they are helpful and courteous. One other benefit is that you prepay for your ride on a credit card, so there is no need to worry about having currency on hand when you first arrive.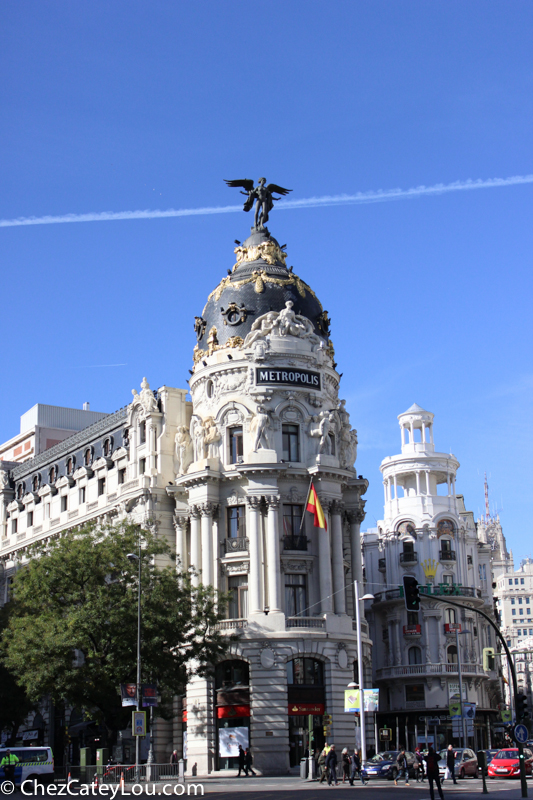 Where to Stay
Villa Magna / t: +34 91 587 1234 / e: villamagna@villamagna.es

Where to Eat
DiverXO (3 Michelin Stars. very hard to get a reservation)
StreetXO (go for lunch.  walk-in only.  counter seating.  opens at 1:30pm)
El Paraguas (big night out.  reservation necessary)
Ten con Ten (trendy atmosphere. reservations recommended. crowded bar scene)
Casa Lucio (great for lunch.  classic Spanish restaurant. reservations recommended.)
Quentin (lively bar scene.  small bites)
How to Get to and from the Airport
SunTransfers