A boneless leg of lamb is crusted with Mediterranean herbs and roasted in the oven. The result is a delicious meal that is impressive and surprisingly easy to make!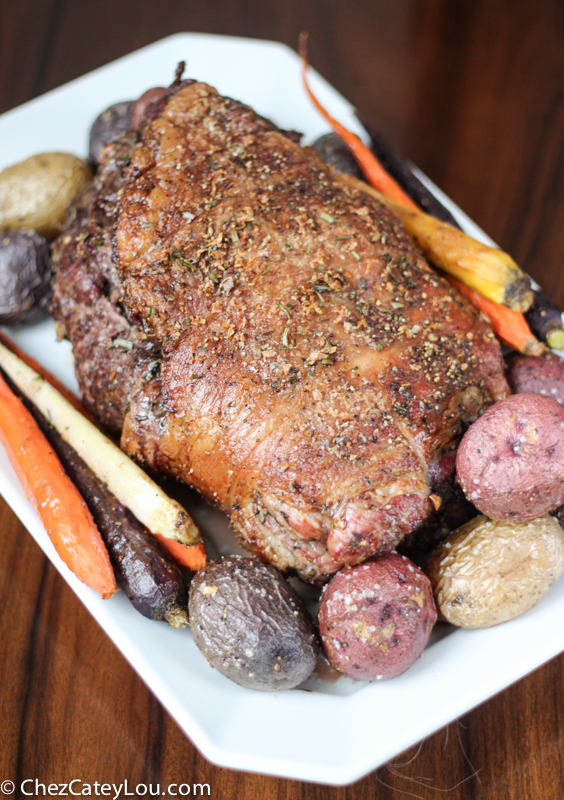 I must say, I am quite impressed with myself today. Look at that gorgeous leg of lamb!! I usually stick to cookies and bread and donuts, and the "real food" I post typically ends up being meat-free. But not today! Today meat, specifically lamb, is the star of the show. TheBetterHalf has never been happier.
And as impressed as I am with myself, I have to tell you that this meal was actually so easy to prepare! Boneless leg of lamb is really a simple dish to make. The oven does most of the work for you!  I crusted mine with a mix of Mediterranean herbs and then roasted it with some potatoes and carrots. Then I finished it with a simple yogurt sauce with feta and fresh mint. The resulting meal was delicious and impressive, and surprisingly easy!
…