A Mexican beer cocktail that is full of lime juice and spices. A Michelada is a refreshing and addicting way to enjoy a beer!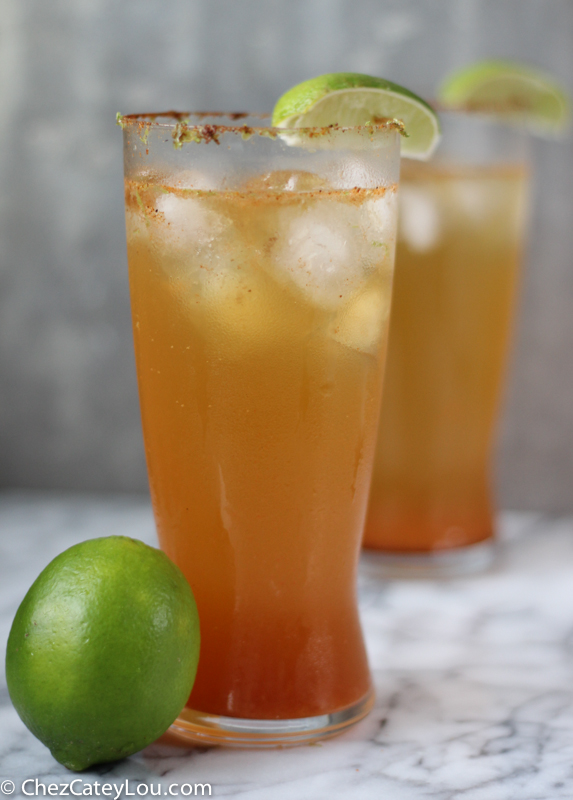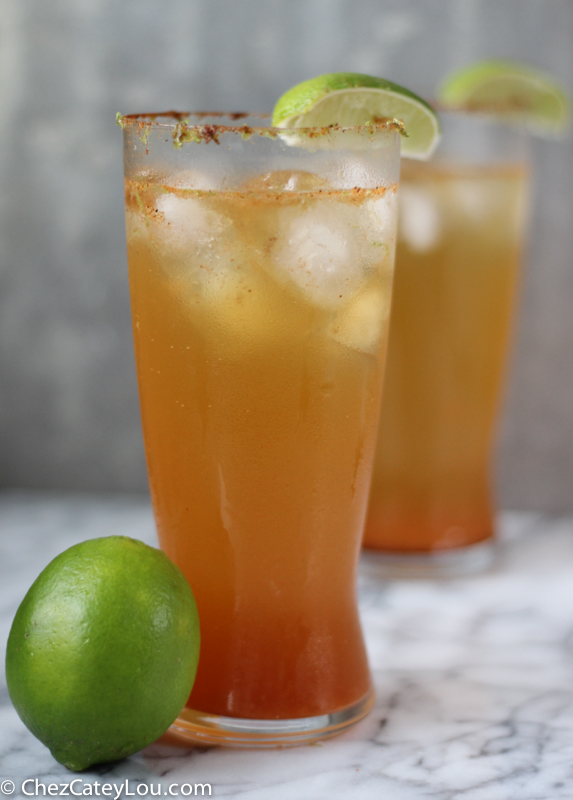 I love beer. It's just the best. And there's no better time to be a beer fan than right now. There's over 3000(!) breweries in America – up from a only 89 in the late 1970s and 1000 in 1995. And this is a good thing. I bet your local grocery store carries 10 different varieties of IPAs (except you Pennsylvania, you're still the worst), your corner bar probably sells craft beers from across town and imports from across the globe, and even your hometown baseball team's stadium likely has over 100 different beer options (which, in fairness, makes sense – have you ever tried to watch a baseball game sober?) Gone are the days when Budweiser, Bud Light, and Coors Light were the only game in town.
Despite the shift from mass produced lagers to more flavorful local beers, one mega brand has been able to maintain (and even grow) its status as a summer-time favorite, and that's Corona. Corona, as well as other Mexican imports (Pacifico, Sol, Dos Equis, Modelo Especial), just seem to hit the spot on sunny, summer days. And sure, beer snobs may not hold Corona in very high regard (ahem, BeerAdvocate), but I don't care. As much as I love a great IPA, there's something about squeezing a lime into an ice cold bottle of Mexican lager.
But what if there was a way to appease both the beer snobs and those just looking for easy-drinking refreshment? A way to elevate a relatively pedestrian beer and keep all of its refreshing characteristics? I think this is why the Michelada was invented.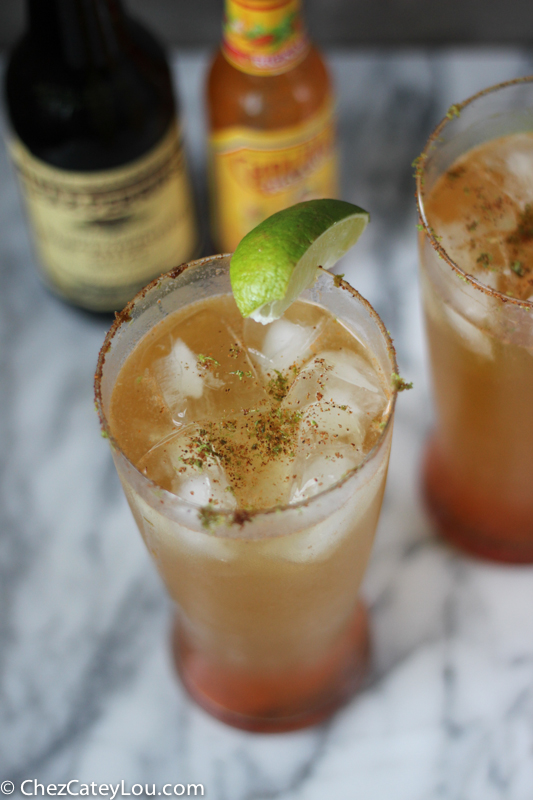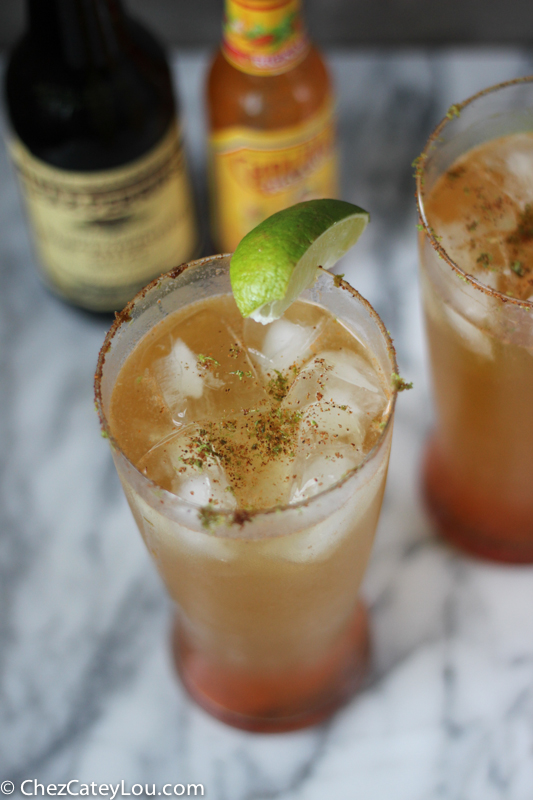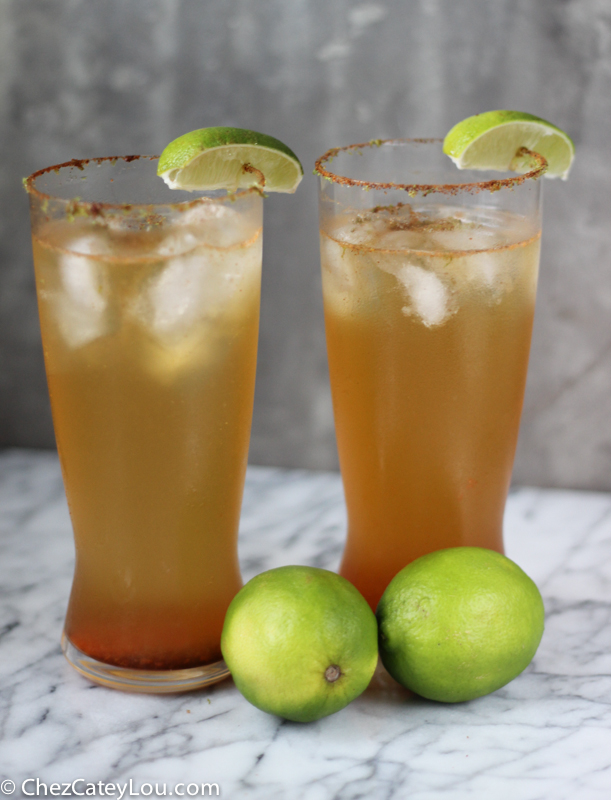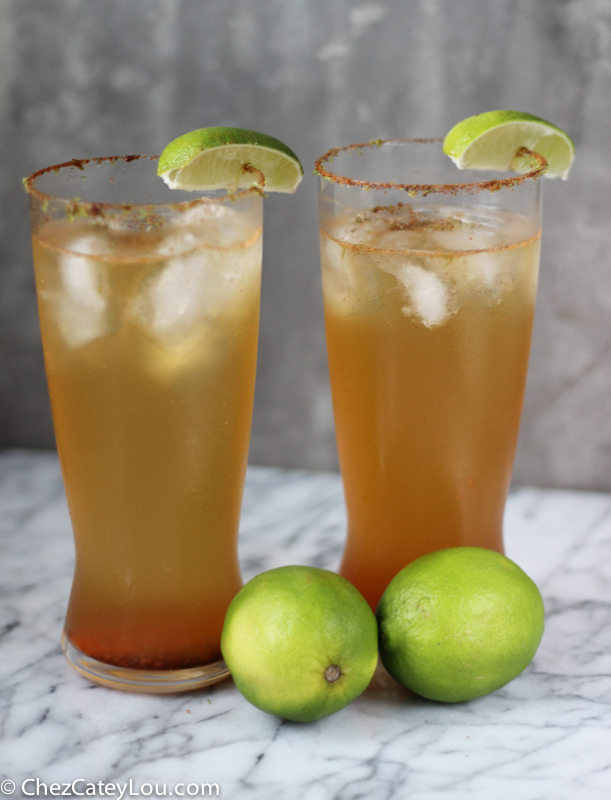 There are many different variations of a Michelada, but they all involve Mexican lager, lime juice, and spices. Some use tomato or even clamato juice (not my favorite, but to each their own). In fact, the one right now on Momufuku Ssam Bar's (one of our favorite spots in NYC) brunch menu right now (which uses gin, kaffir lime, mango, sambal) is a bit funky and truly outstanding.
But today we're making traditional Micheladas. This recipe, modified from Bon Appetit and El Chile Café y Cantina in Austin, is simple but light and refreshing, and even packs some heat. It's perfect for any cookout or party, and pretty easy to assemble once you have the ingredients available. The only danger with these drinks is that they're so good you'll forget you're drinking at all – good thing Coronas have about half the alcohol content of a boozy craft beer!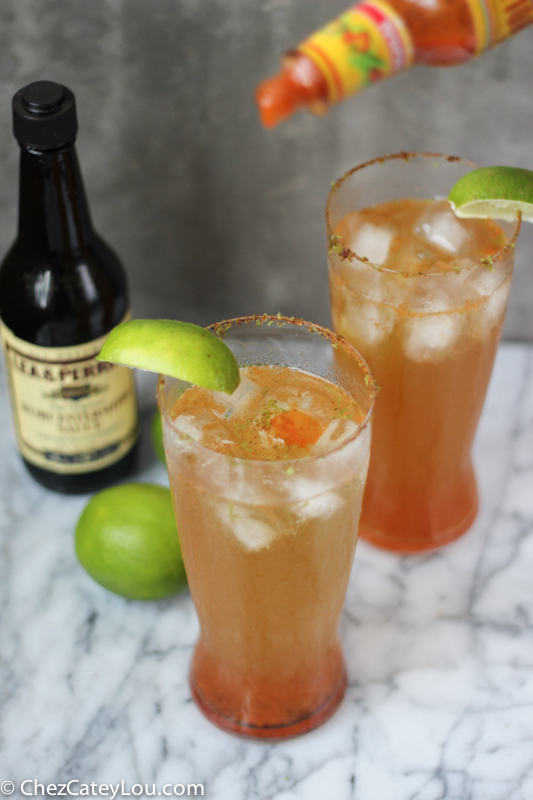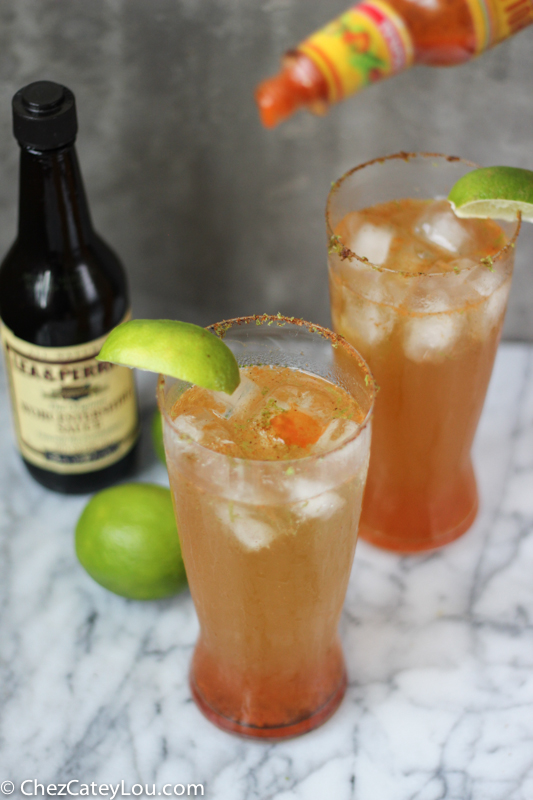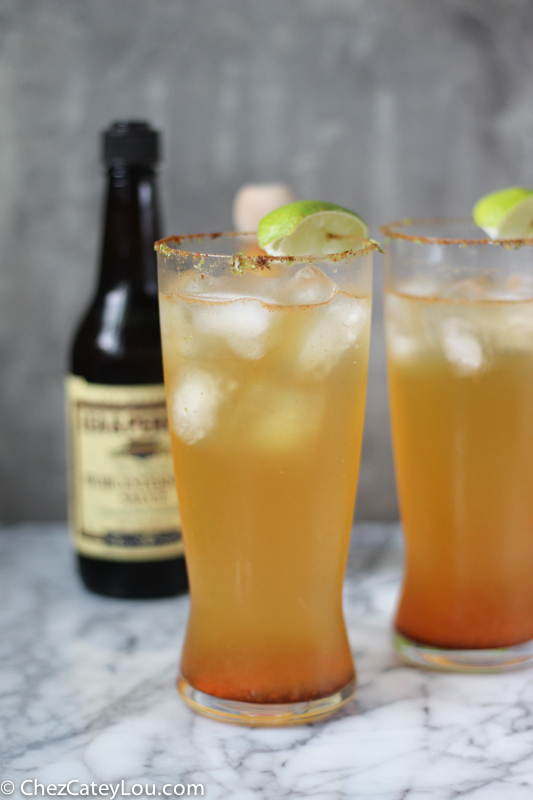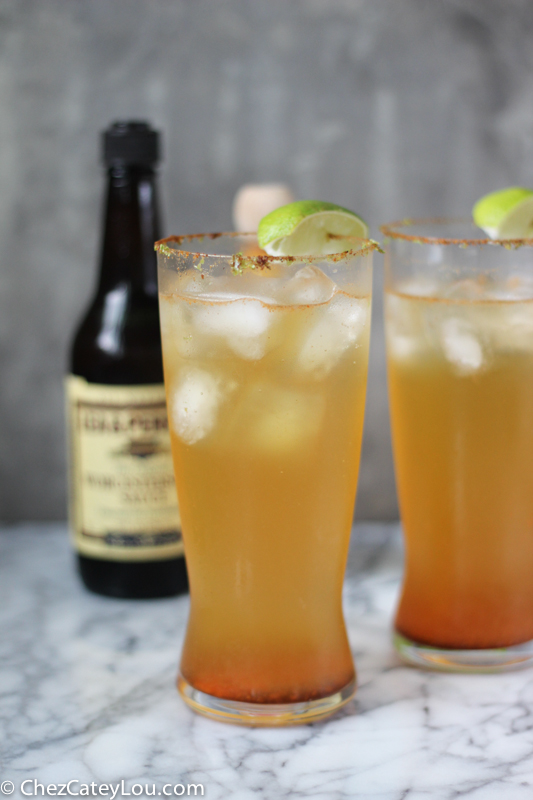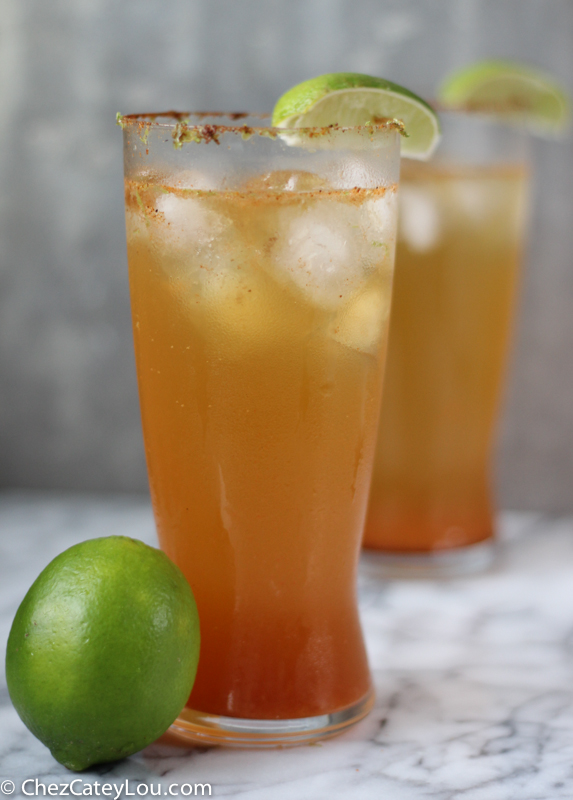 A Mexican beer cocktail that is full of lime juice and spices. A Michelada is a refreshing and addicting way to enjoy a beer!
Ingredients
Salt
Chili powder
Cayenne powder (if you like an extra kick)
2 tablespoons fresh lime juice (about ½ a lime)
1 lime wedge
Ice cubes
Several dashes of Chalula hot sauce
Several dashes Worcestershire sauce
One 12-ounce bottle Corona Extra
Instructions
First pour a small amount of salt, chili powder, and cayenne pepper on a small dish. You'll need these spices both for your rim and to sprinkle in the drink.
Next, squeeze some limes (estimate about ½ a lime per drink, but no one's ever complained about their drink having too much fresh lime juice).
Run lime wedges over rim of large glass, dip rim in seasoning.
Fill glass with ice. Add lime juice, Chalula, and Worcestershire.
Pour in beer slowly using the edge of the glass (hopefully many of you aren't used to pouring beer over ice, the ice will cause the beer to have more foam if poured directly on the ice).
Give the beer a light stir to mix up ingredients. Sprinkle with additional seasoning and serve.
https://chezcateylou.com/michelada/
© Chez CateyLou. All images & content are copyright protected. Please do not use my images without prior permission. If you want to republish this recipe, please re-write the recipe in your own words, or link back to this post for the recipe.
If you need something a little stronger than beer, try one of these cocktails!
Grapefruit Tequila Cocktail with Chocolate Bitters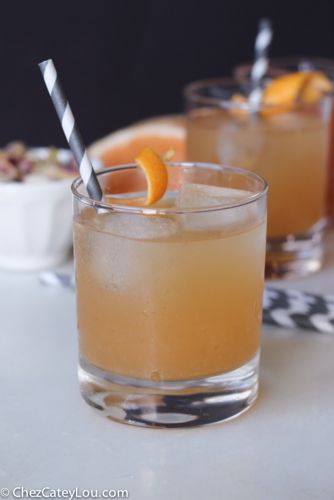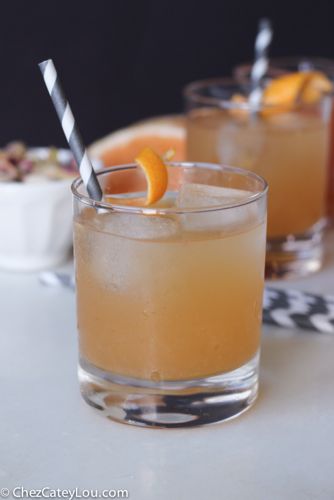 Clementine Rosemary Champagne Cocktail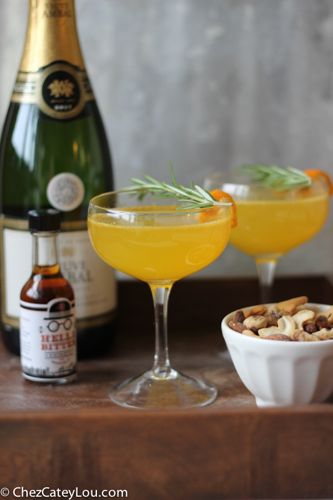 Connect with Chez CateyLou!