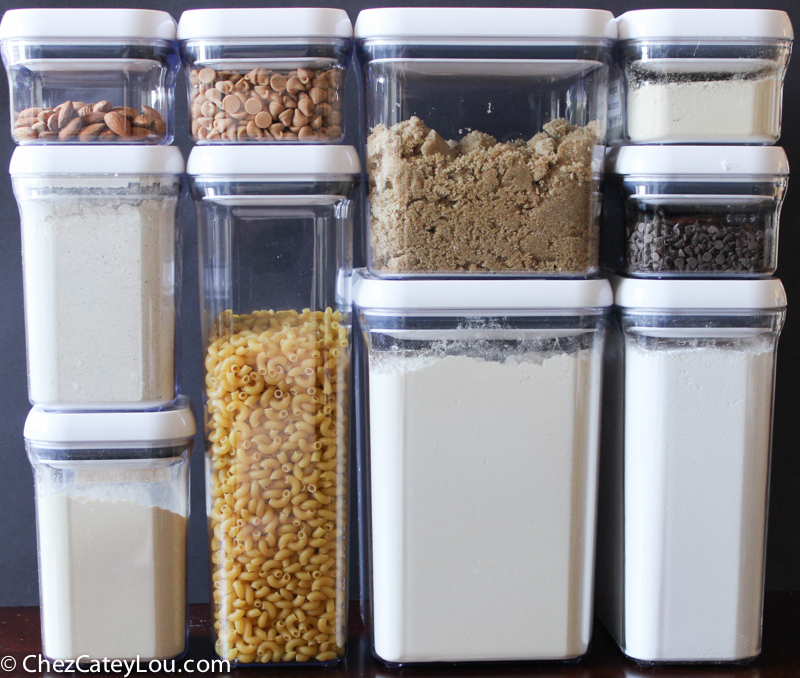 I am an extremely organized person. Schedules and to-do lists and calendars: I love all of them. But when it comes to keeping my cabinets organized…well that, I am not quite as good at. I like to make excuses and blame the fact that I don't have enough space in my small apartment for everything, but I know that my pantry could be a lot more organized. And that is why I was eager to accept OXO's #POPtober Challenge!
OXO kindly sent me an assortment of their POP Containers to use to organize my pantry. What a fun project! No really, I enjoy things like this a lot. I took literally every single thing out of my cabinets and reorganized all of it.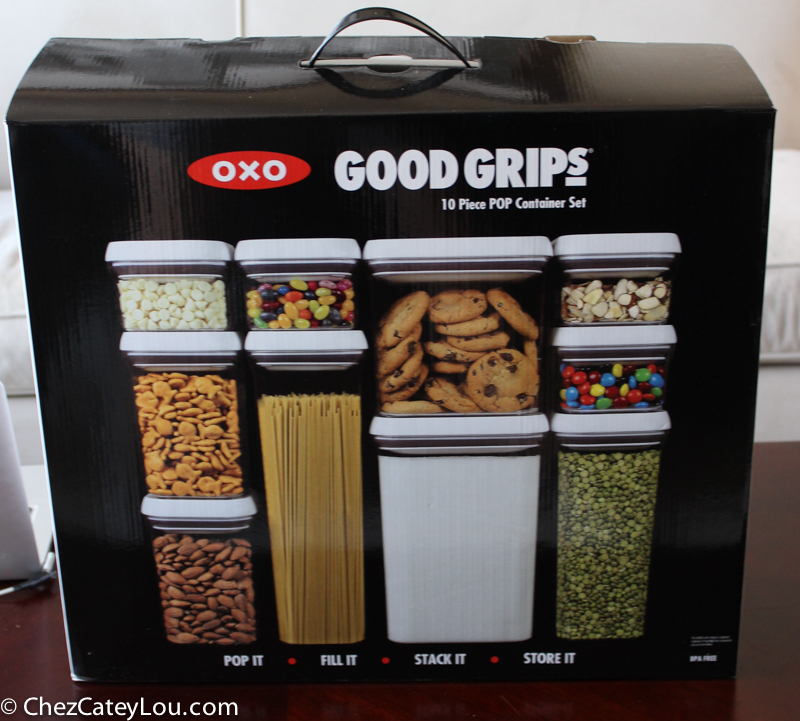 Have you tried these POP Containers? They are pretty amazing. The flat lids and square or rectangle shapes enable you to easily stack them. Fitting as much as possible into my tiny cabinets is a priority! The POP button on the lids makes the containers airtight – no more stale snacks or dried up brown sugar. And most importantly, that pop button is fun! TheBetterHalf commented that it reminded him of a kid's toy. Now that I have a set, I'm kind of addicted. I want everything in my entire pantry and fridge to be in a POP container!
In case you need to get some of these immediately, OXO's POP Containers are available at The Container Store locations nationwide or www.containerstore.com.
Before: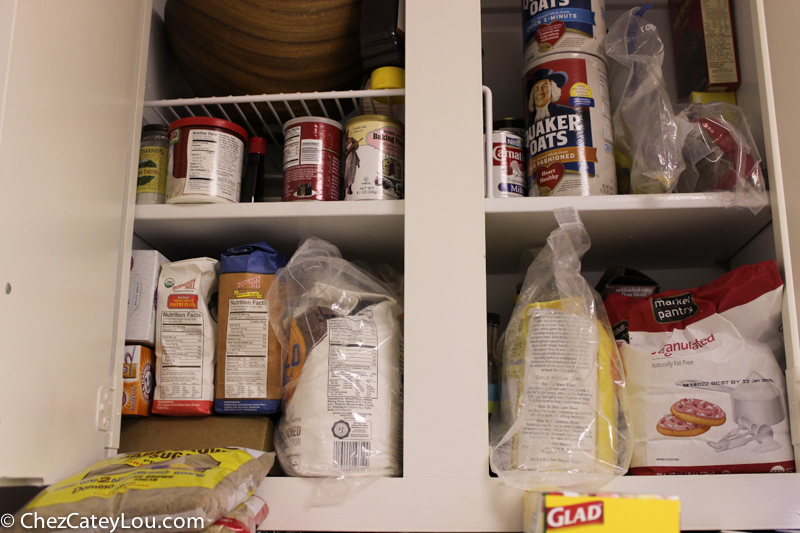 After: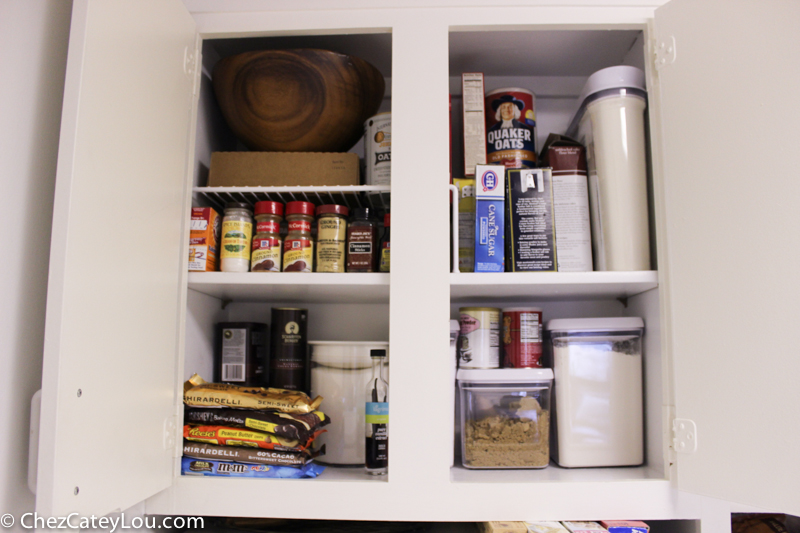 I think I might be most excited about the inside of my fridge. I love buying all different types of flours and grains and bread improvers for my bread baking. The problem is, they all come in the same brown bag! So every time I would go to grab something, I would inevitably have to look through every single bag – because of course the one you need is always the last one you look at. Well no more! The brown bags are gone and now all of my bread baking ingredients are easy to see and access. Love that!
Before: All the brown bags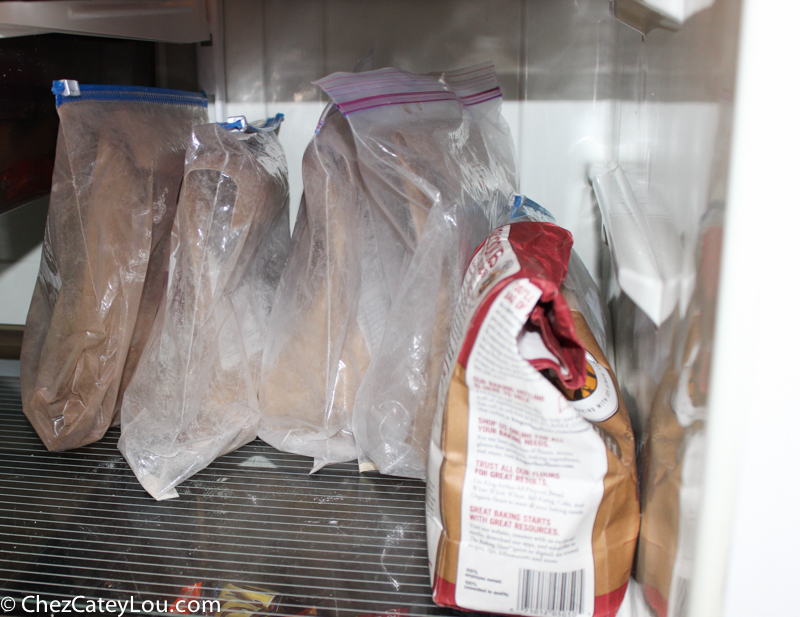 After: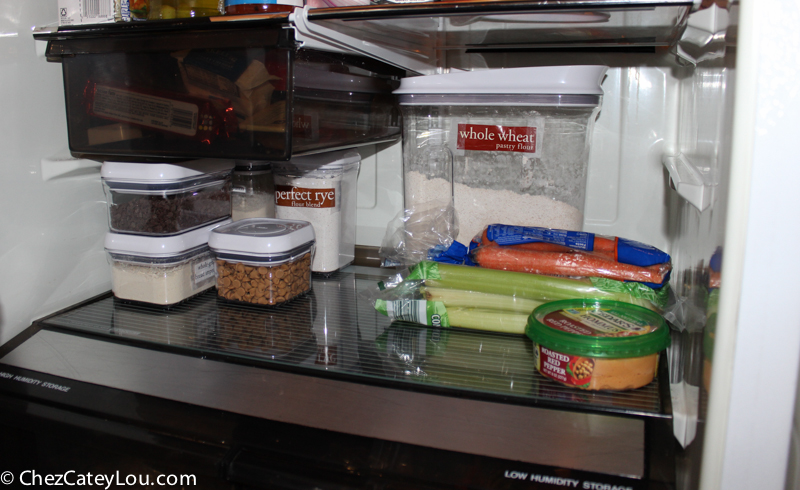 This challenge motivated me to organize the rest of my cabinets / closets. I love browsing The Container Store – they have so many great ideas for organizing any room of your house. And if you are feeling equally motivated, then I have the perfect GIVEAWAY for you!!
Yep, that's right: you can win a prize pack worth $500, including your choice of OXO Storage & Organization tools (up to $250), as well as a $250 elfa gift card!! Can you imagine all the organization possibilities with this prize pack? Visit this link and enter to win!  The giveaway will run from Monday, October 13th – Friday, October 31st.
Follow Cate | Chez CateyLou's board POPtober on Pinterest.


Disclosure: I received a 10-piece POP Container set as well as 3 cereal containers from OXO. I was not compensated for this post and all opinions expressed are my own.
Oh and in case you need some ideas for Meatless Monday dinner tonight…
Soba Noodles with Spicy Almond Butter Sauce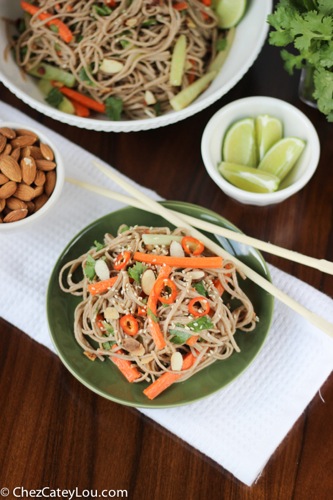 Lentil Salad with Olives, Mint and Feta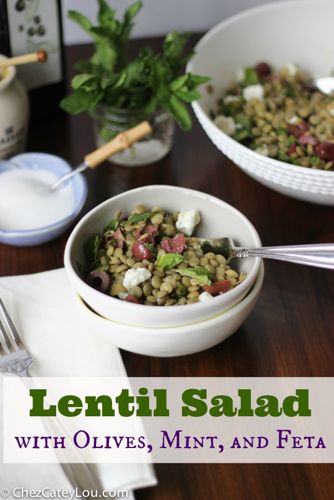 Connect with Chez CateyLou!