This Aero Whiskey Sour elevates a classic whiskey sour by adding egg white, which gives the cocktail a silky texture and a great foamy top, and finishing with a touch of cinnamon.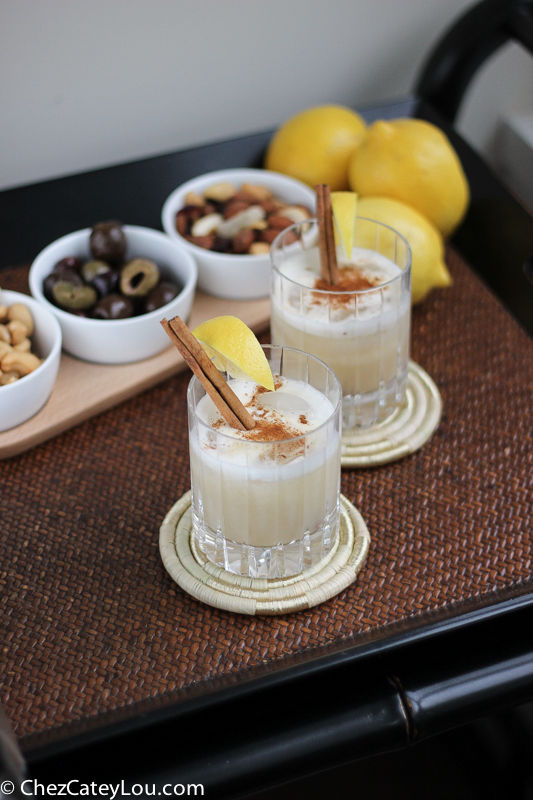 Despite having a reputation as a bit of an old-fashioned drink (not to be confused with an Old Fashioned drink), I've always had a soft spot for whiskey sours. During my summer breaks during college and law school (aka my formative drinking years), my friends and I spent many nights at the Jersey Shore (no, not that Jersey Shore, ugh, this one) kicking back and enjoying some whiskey sours before partaking in our usual shenanigans. One of my friends had an 'old family recipe' for whiskey sours, and though it wasn't much more than combining bottom-shelf whiskey with juice concentrate (in a Gatorade cooler no less), it always hit the spot.
Fast forward 5-10 years, and while I no longer drink from Gatorade coolers (usually…), I still enjoy drinking whiskey sours, particularly this Aero Whisky Sour.
…