This quick and easy orzo salad is packed with healthy veggies and tossed in a delicious olive oil and lemon dressing. An amazing one-pot dish from Yahoo! Food.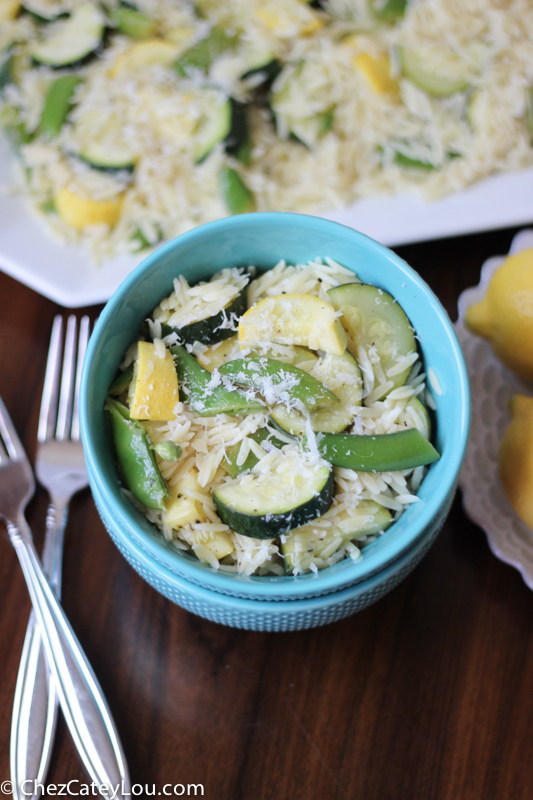 Were you expecting a pumpkin recipe today? Not so fast. This week has been one of the hottest we've had all summer in NYC, so pumpkin needs to wait a few weeks! I'm still cooking summery dishes and loving it! Like this Orzo and Snap Pea Salad, with yellow squash and zucchini. This is an easy one-pot meal that is the perfect light dinner!
This recipe comes from Yahoo! Food, which is one of my new favorite sites for all things food. There are so many awesome recipes, interesting articles, and handy tips – I could spend hours browsing their website!
…