This Honey Oatmeal Bread is the perfect loaf for sandwiches – oatmeal makes it hearty and gives it a great texture and honey adds a touch of sweetness.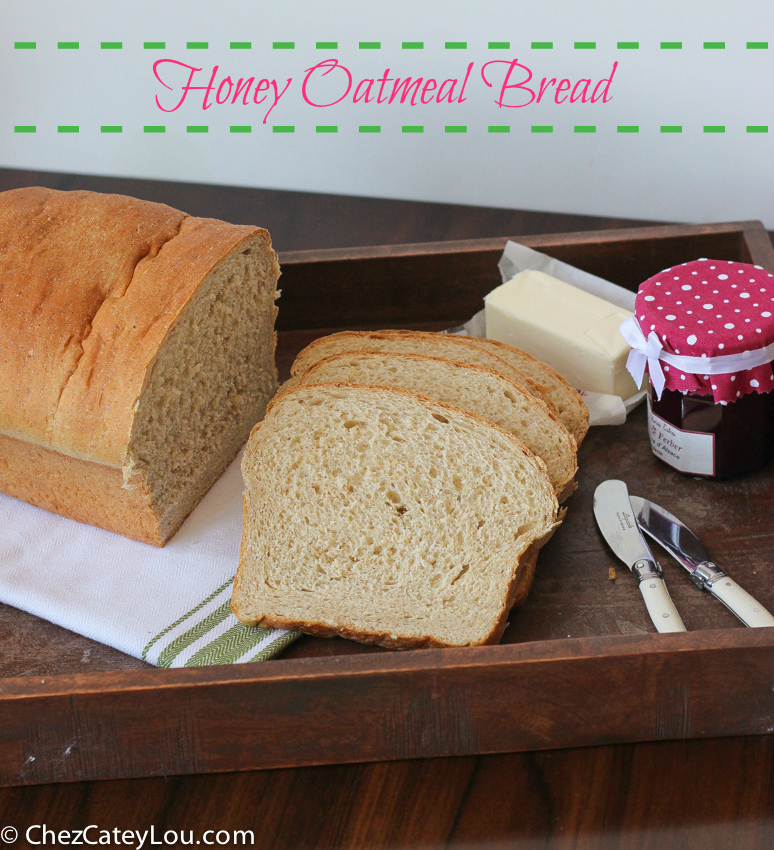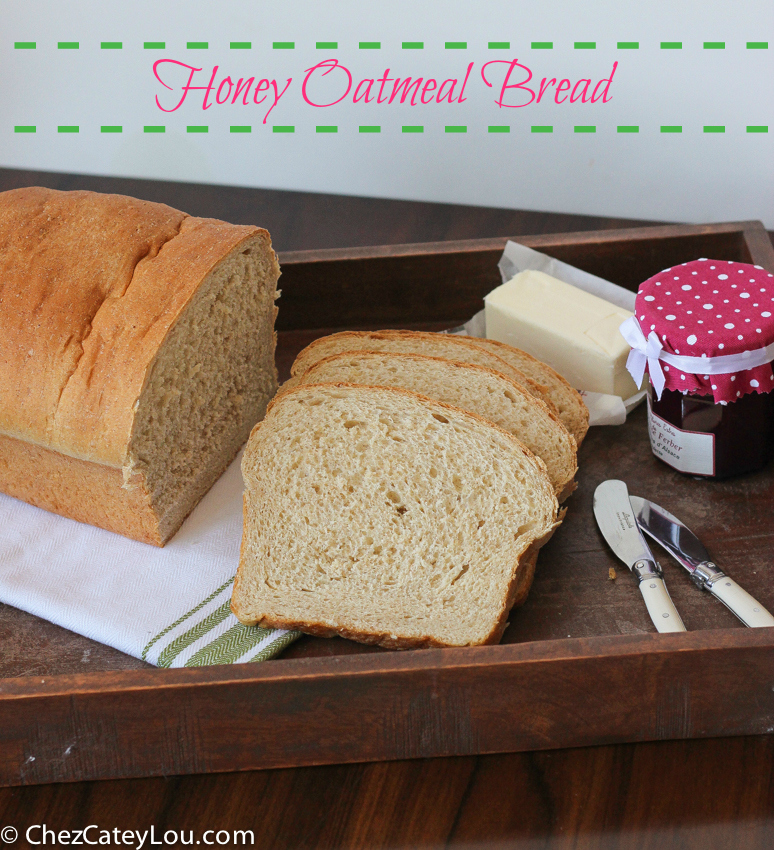 It has been quite some time since I baked bread! Once the temperatures start heating up, I usually spend less time baking and more time outside. I love baking bread, but it is definitely labor intensive. However the other weekend I was craving some fresh baked bread. So I decided to try my hand at creating my own recipe – honey oatmeal bread, using quick oats. The bread turned out beautifully! It has a delicious flavor and is absolutely perfect for sandwiches. I loved it so much that I have another batch of dough rising right now!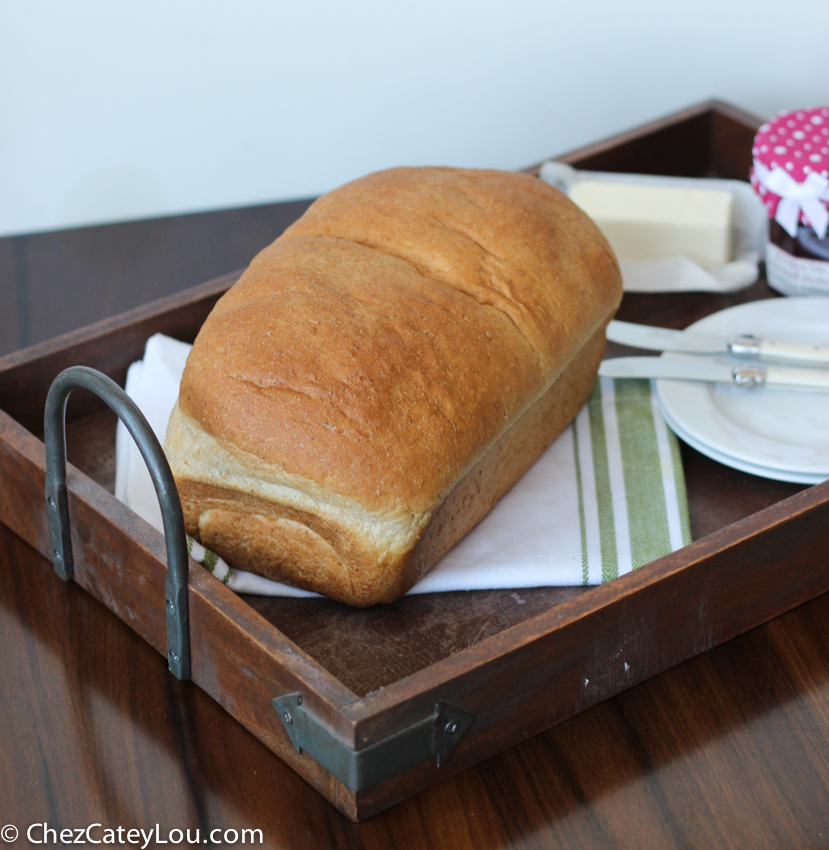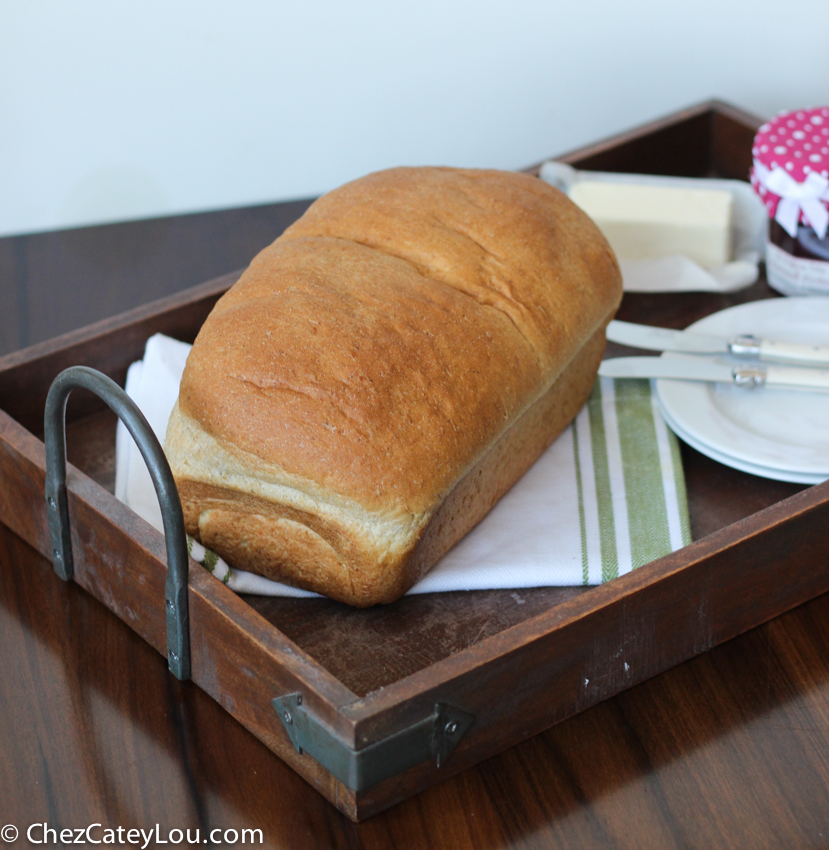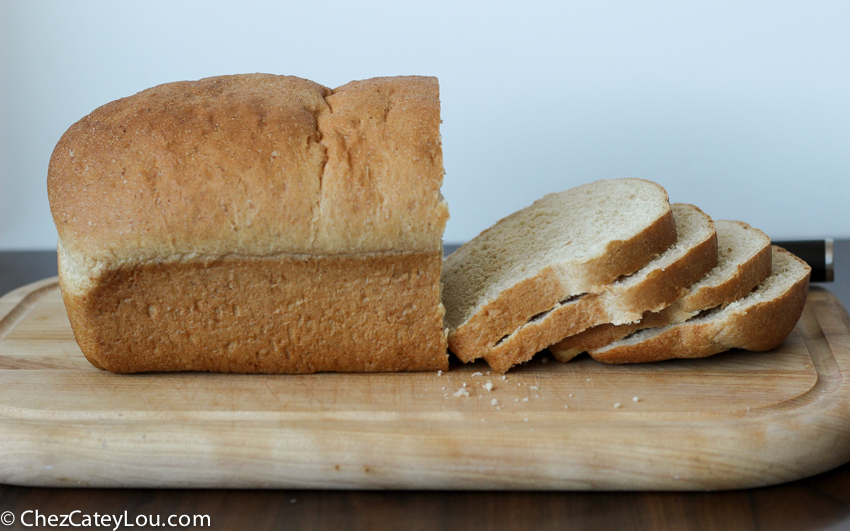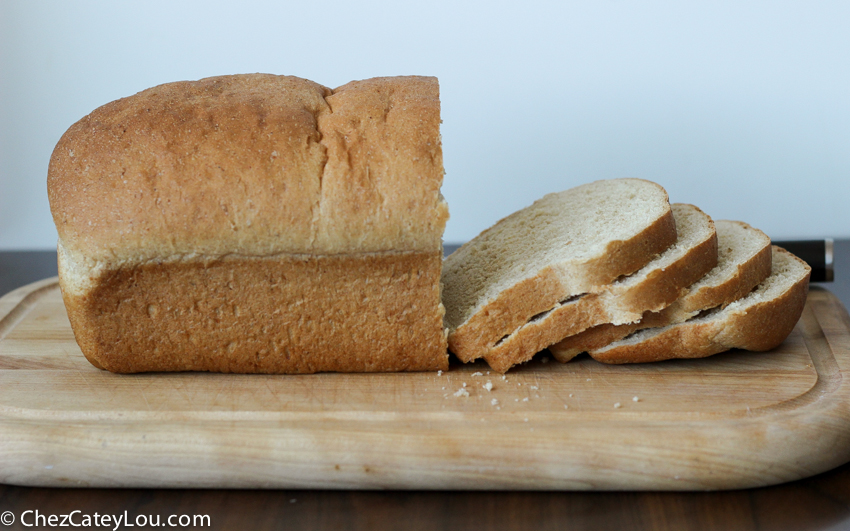 At any given time, if you open our freezer, it will be completely full of bread and baked goods (along with ice cream of course!). I would post a picture for you to see, but it is actually kind of scary. Stuff sometimes falls out when we open the door…embarrassing, I know.
Everyone wonders how we eat all of this food that you see on the blog. And while a lot of it does get eaten by us, I love freezing stuff! If you pack up muffins in little two packs and take them out before you go to bed, you have fresh muffins for breakfast at work the next day! And if you slice bread and freeze it wrapped in plastic wrap, it will last for months! We pull out slices all the time, pop them in the toaster, and in about 4 minutes we have toast for sandwiches.
But now that winter is gone and my bread baking is dwindling, our frozen bread reserves are getting low! And how can a person live without homemade bread?? So I quickly had to whip up a batch of honey oatmeal bread! My how spoiled TheBetterHalf and I have become 😉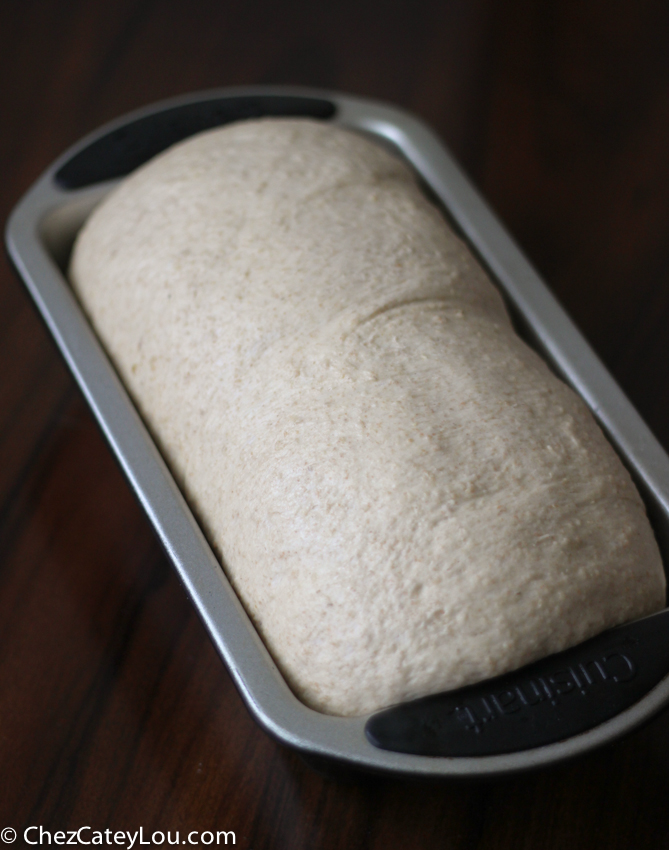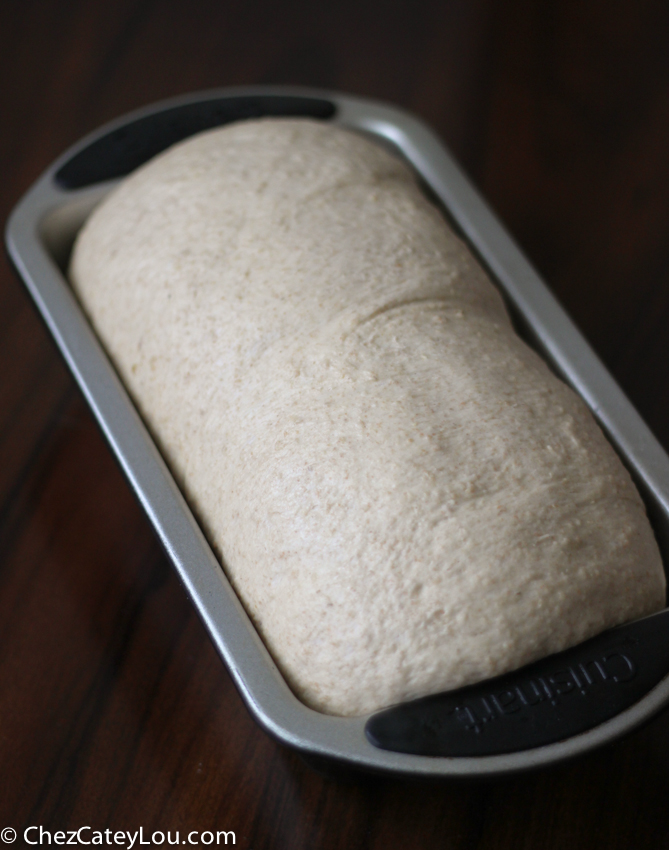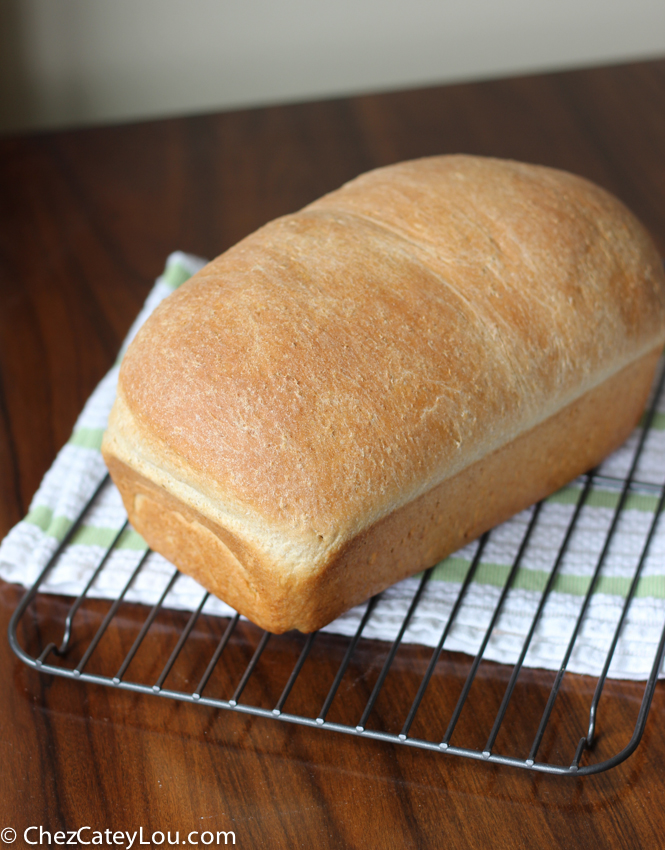 This honey oatmeal bread is a great alternative to white or whole wheat bread. It has whole grain goodness from the oats and from some whole wheat flour, but it also uses white flour. Sometimes 100% whole wheat breads can be kind of dense and almost too wheat-y tasting. I wanted this bread to have a milder flavor and a light texture. I love to use a touch of honey in bread – that little hint of sweetness really makes it taste delicious!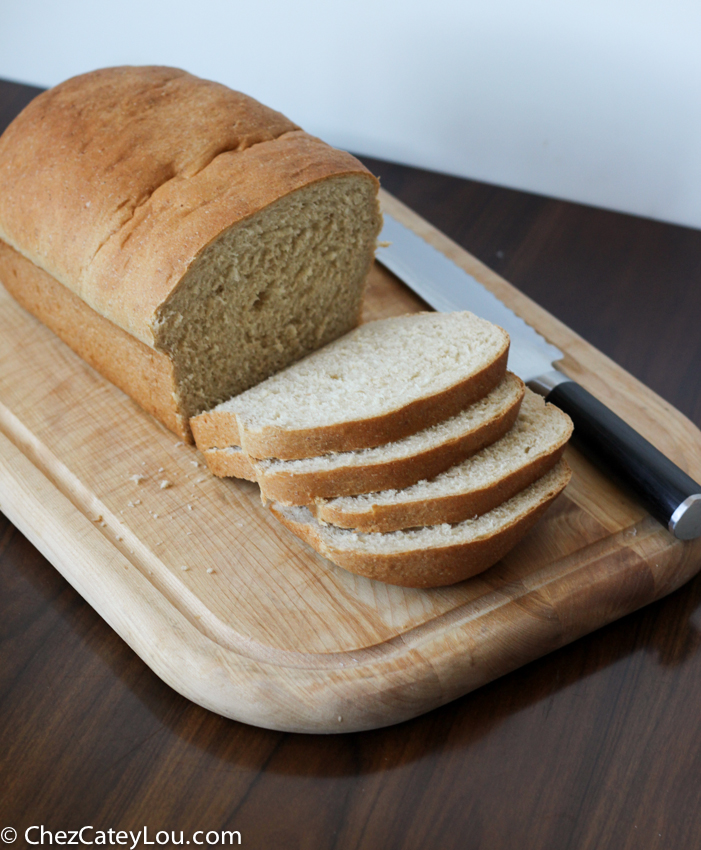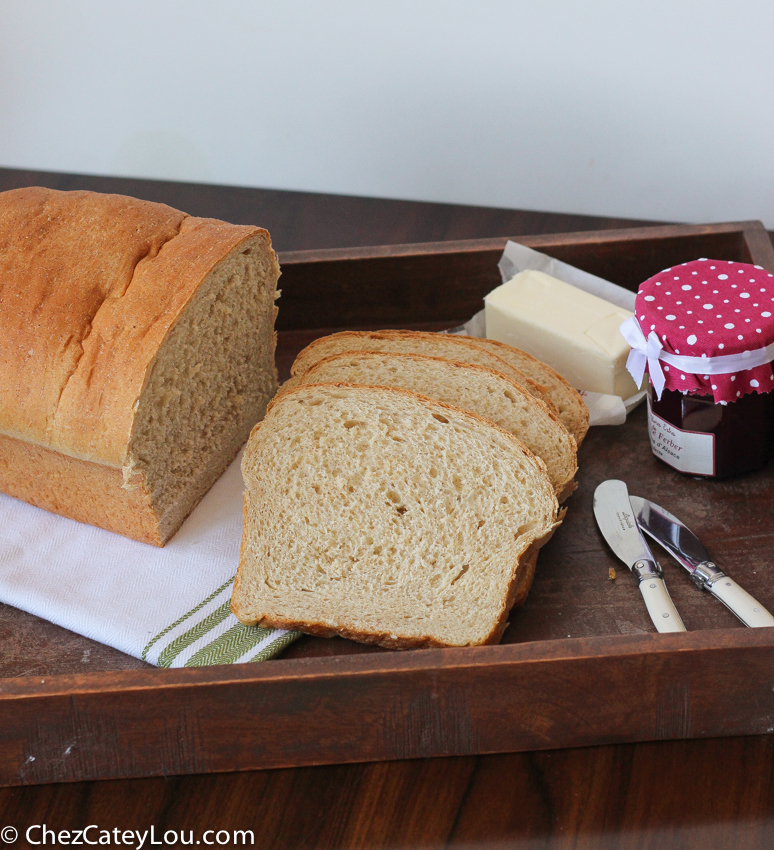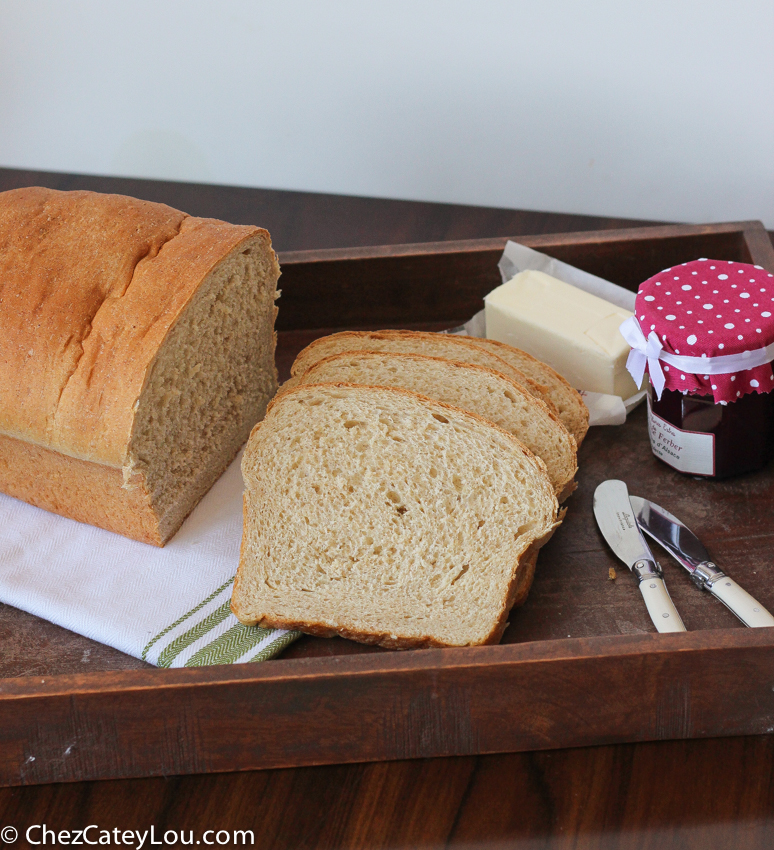 I also used an ingredient that you might not have on hand – Vital Wheat Gluten.  The bread will be fine without it, but I really love the rise that it gives to bread, especially when I'm using whole grains.  If you are a big bread baker, I would definitely recommend trying it out!
Ok time to get this dough in the oven!  I needed to take advantage of the cooler temperatures before it gets H.O.T. tomorrow.  Over 80 degrees in NYC = no bread baking for me…today might be my last chance for awhile!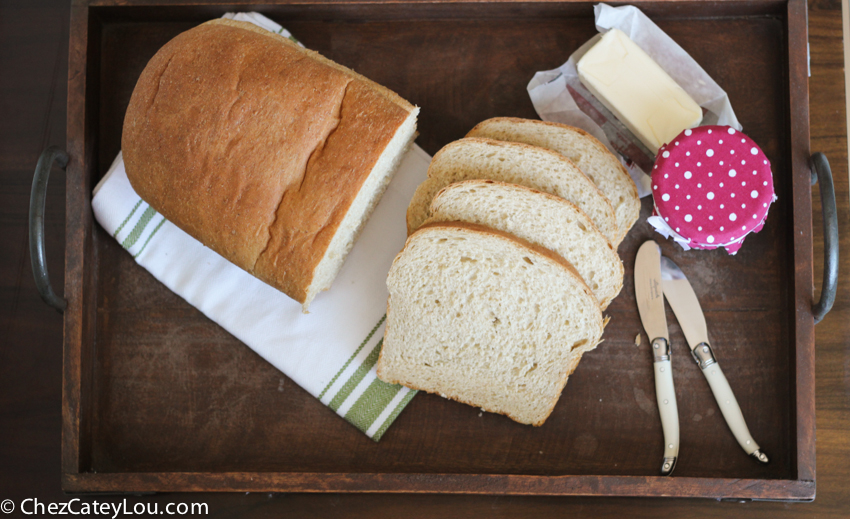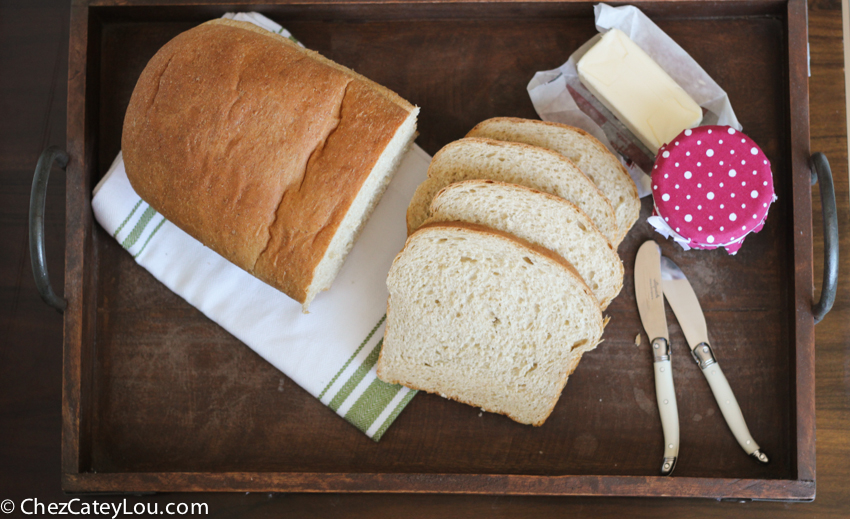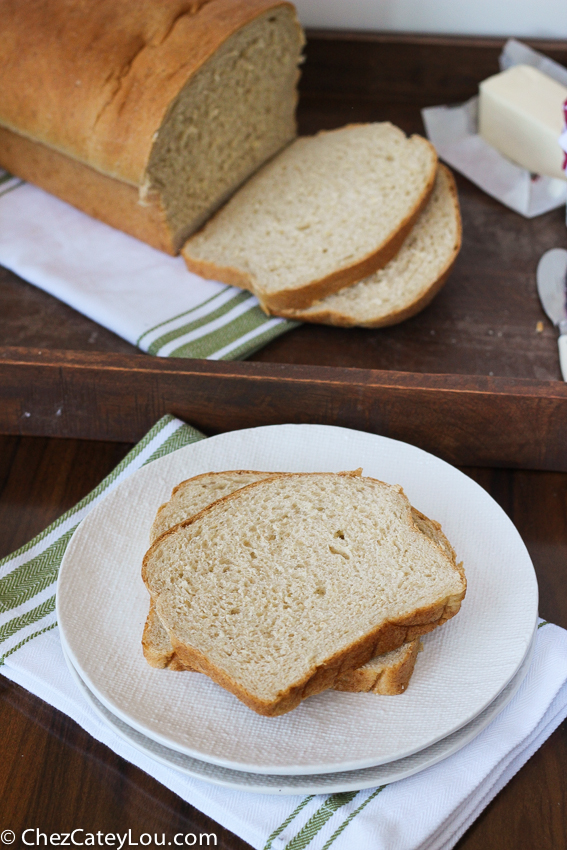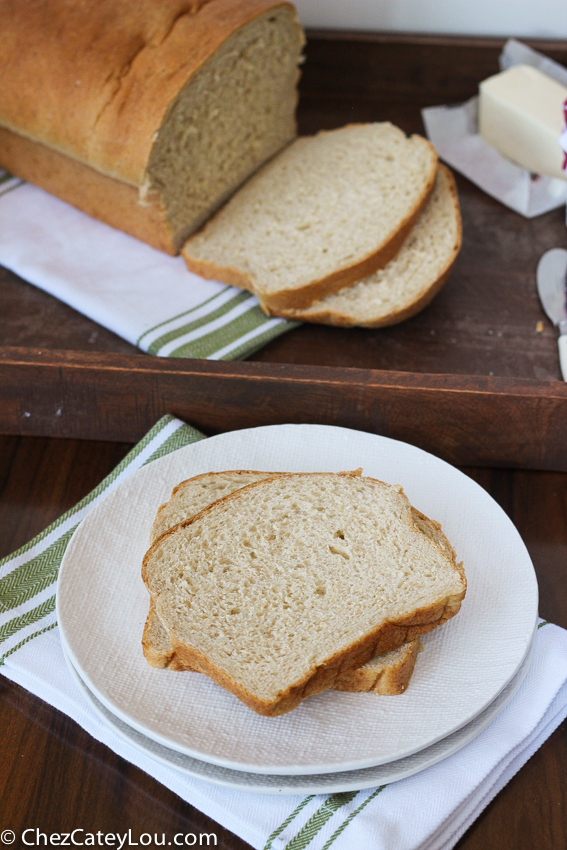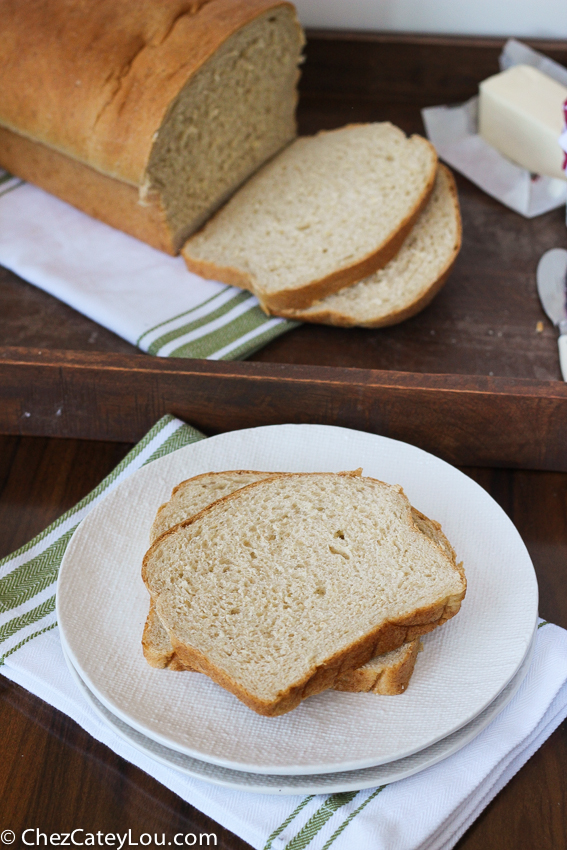 This Honey Oatmeal Bread is the perfect loaf for sandwiches - oatmeal makes it hearty and gives it a great texture and honey adds a touch of sweetness.
Ingredients
3/4 cup warm water (100 - 110 degrees)
3/4 cup quick oats
3/4 cup warm milk (100 - 110 degrees)
2 1/4 teaspoon yeast
1/4 cup honey
2 Tablespoon butter, melted
2 cups bread flour
3/4 cup wheat flour
1.5 teaspoon salt
1 Tablespoon vital wheat gluten
Instructions
Place the oats in the warm water and allow to soften for 10 minutes.
Stir together the milk, yeast, honey, and butter.
In the bowl of a stand mixer fitted with the dough hook, mix together flours, salt, wheat gluten and oat/water mixture. Add the milk mixture and knead on low one minute, until ingredients are mixed.
Increase speed to medium-high and knead for 8 - 10 minutes, until dough is soft and smooth.
Lightly oil a large bowl. Transfer the kneaded dough to the oiled bowl. Turn the dough to coat with oil, then cover the bowl and place in a warm, draft-free spot to rise. Let the dough rise until doubled in size, about one hour.
Lightly punch the dough down, then turn it out onto a silicone mat. Form into a loaf and then place into a greased 9x5 inch loaf pan.
Cover the pan with a piece of plastic wrap sprayed with nonstick cooking spray. Allow to rise until almost doubled in size, about 45 minutes.
Halfway through the second rise, preheat the oven to 350 degrees.
Bake for 40 - 50 minutes, until bread is light golden brown with an internal temperature of 195 degrees F.
https://chezcateylou.com/honey-oatmeal-bread/
© Chez CateyLou. All images & content are copyright protected. Please do not use my images without prior permission. If you want to republish this recipe, please re-write the recipe in your own words, or link back to this post for the recipe.
Here are some of my favorite bread recipes!
No-Knead Irish Brown Bread, with Guinness