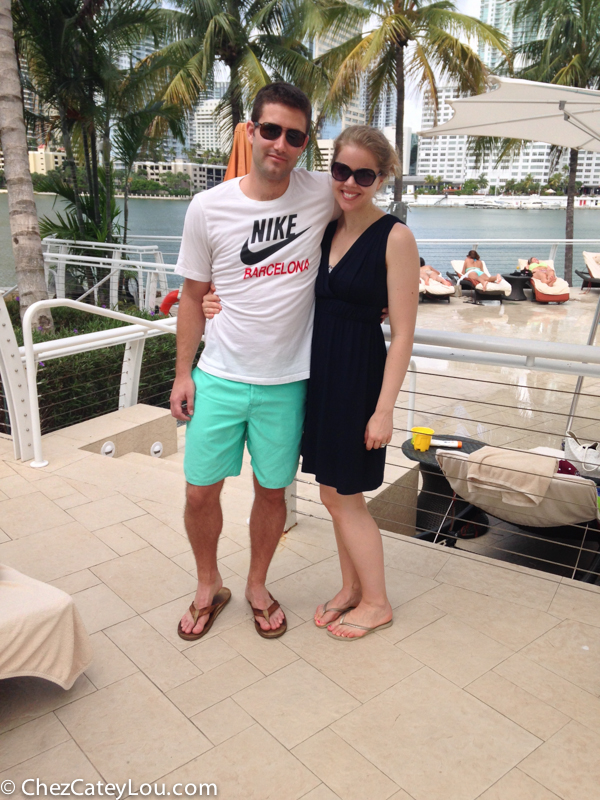 Since the Top 20 format worked so well for our Seattle travel post, we're going to do it again for Miami, although we are limiting it to 10 this time. Yes, from the rainy Pacific Northwest to the hot and humid beaches of Miami – our blog has some range. After the jump, see if South Beach is still bringing the heat (warning, there's going to be a lot of Will Smith and Rick Ross references).
1. South Beach – No trip to Miami is complete without a visit to South Beach. Whether you stay at one of the many beachfront properties, or just spend a day on the beach, South Beach is why people travel from all over the world to come to Miami. Needless to say, South Beach is where much of the action is in Miami and it's definitely a scene. The pastel colored buildings along Ocean Drive are straight out of Miami Vice. You might rub elbows with a c-list celeb (probably a Real Housewife) at one of the many 5-Star hotels. And you can't beat white sandy beaches that run into a perfectly blue-green ocean. Oh, and there's plenty of beautiful people wearing very skimpy getups, if you're into that sort of thing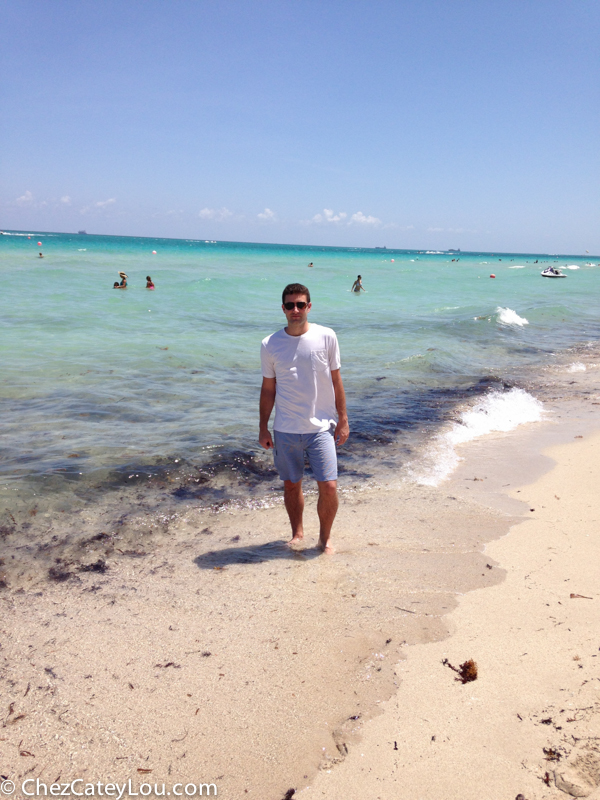 2. South Beach – Yes, South Beach gets two bullets. Why? There's a lot of good with South Beach….but…it isn't for everyone. It's packed. Many of the restaurants are overpriced and mediocre. And thanks to EDM fueled pool parties, even the nicest hotels have a Jersey Shore feel to them (and yes, I'm officially an old married guy complaining about loud music and excessive dudebros). And those skimpy outfits I referred to earlier are not limited to the in-shape. You're going to see some things on the beach you can't unsee (shudders…).
3. One of the properties that best encapsulates all that is South Beach (the good and the bad) is the Fountainbleu. While we've actually never stayed at the hotel, we've spent one crazy night in the VIP section at LIV watching TI perform (humblebrag) and one relaxing day at the Lapis spa. The hotel is an experience. But I can't imagine staying here. The hotel lobby smells like it was doused with cheap perfume and is filled with guys in basketball jerseys drinking Miller Lites. And the "standing room only" pool area is right out of a clubby Las Vegas hotel.  All in all, probably better suited to bachelor and bachelorette weekends rather than romantic getaways or vacations with the kids.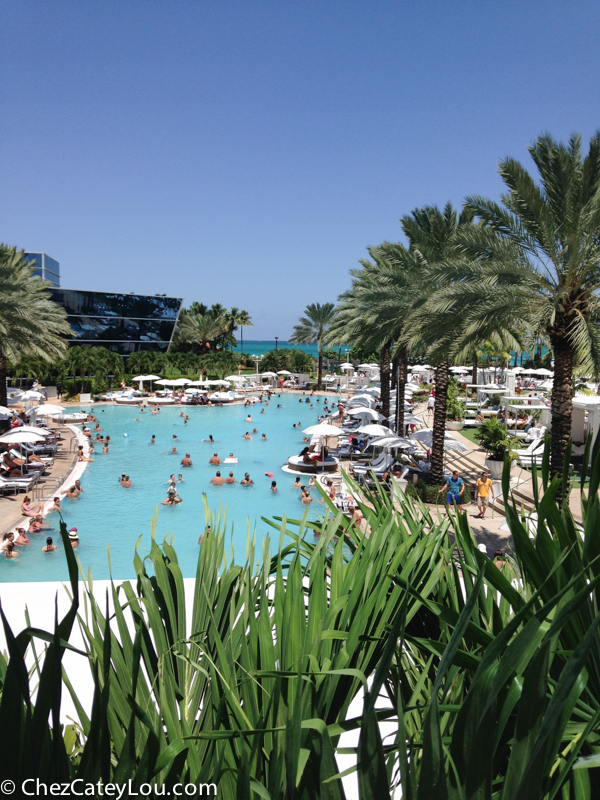 4. Rather than shack up at one of the party hotels on South Beach, on our most recent trip we stayed at the Mandarin Oriental, which is located on Brickell Key (a small island near Downtown). The MO has beautiful views of the city skyline and the waterways that connect the city. The rooms are generously sized and well appointed. We received excellent and friendly service from the entire staff. Though it's not South Beach, the hotel does have an infinity pool as well as a man-made beach that overlooks the inlet. Though we wish the pool was a bit larger (or that they had a separate adults only pool), it's perfect for cooling off from the notoriously high Miami humidity.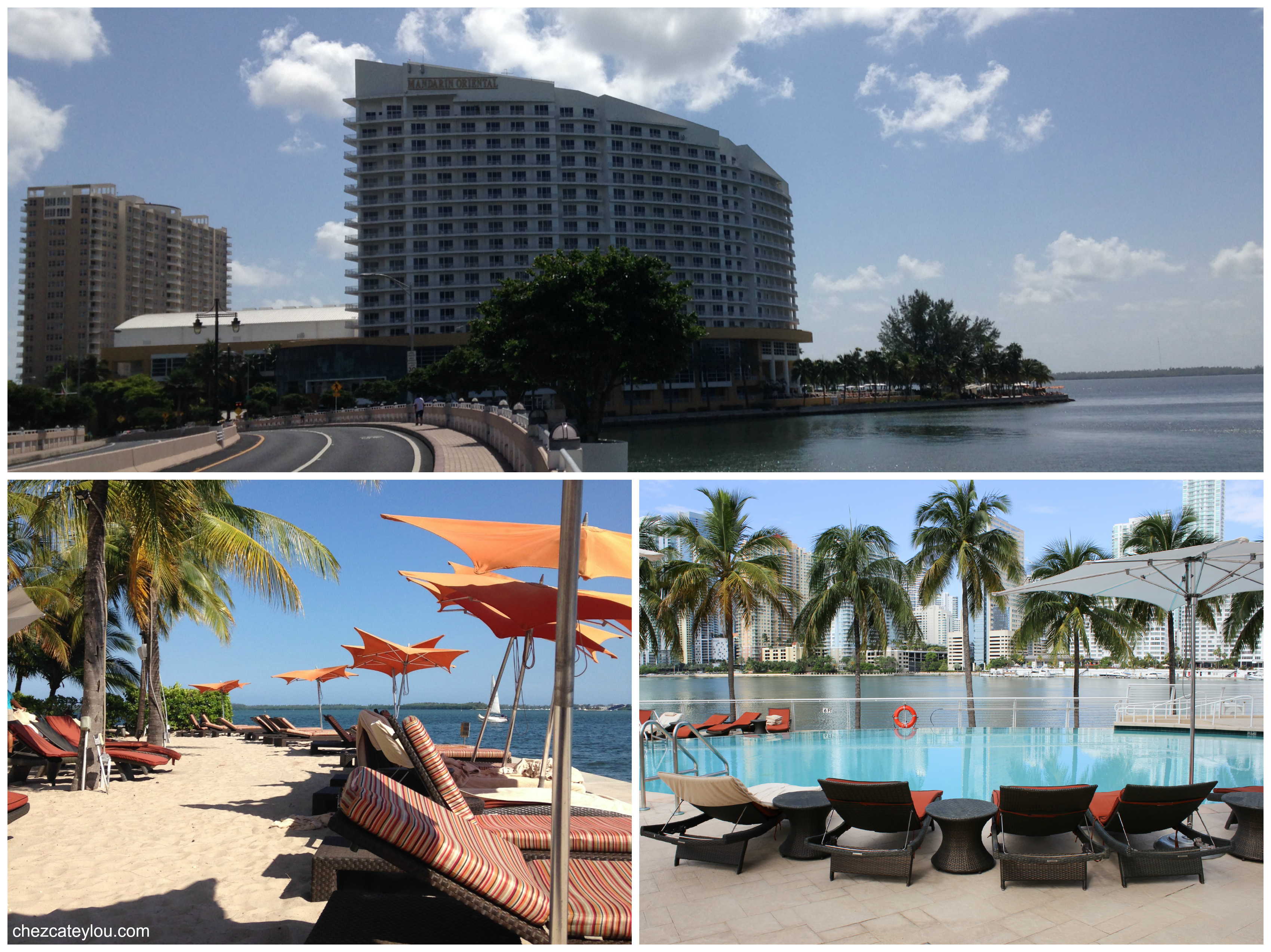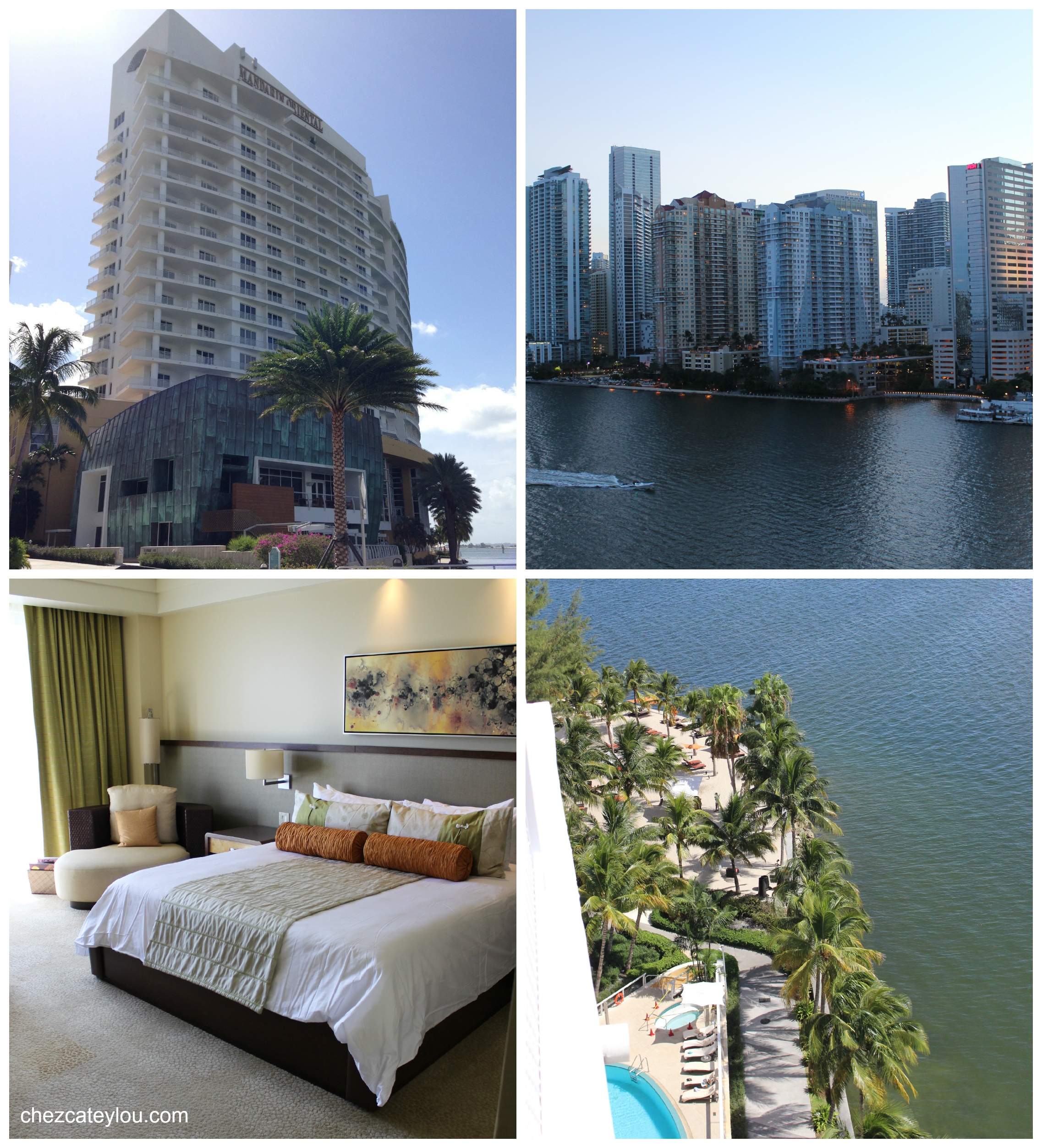 5. Bienvenido a Miami: Miami is easily the most "foreign" US city we've ever visited. Obviously the city has a strong Latino influence given its proximity to Latin America. You're going to hear a lot of Spanish. But Miami is also a tourist destination for many international travelers; particularly those from Europe and South America. The resulting melting pot definitely contributes to the city's overall coolness, but be prepared not to understand half of the conversations of those around you.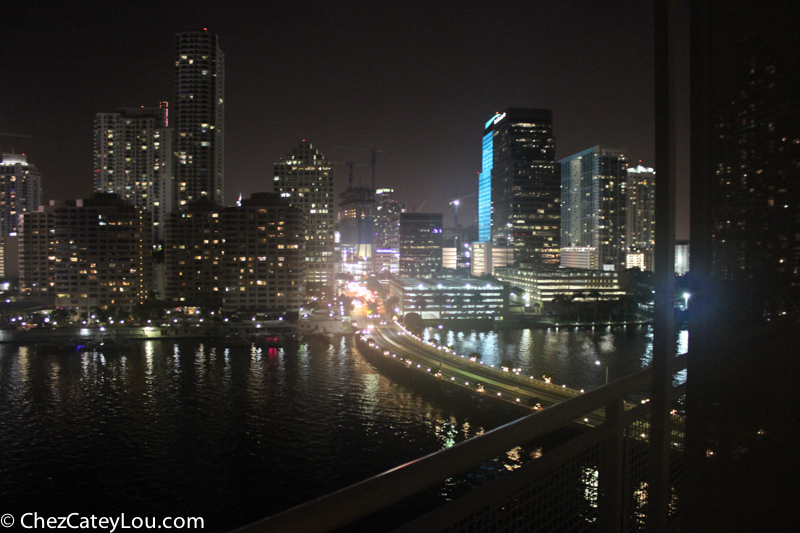 6. Infinite crab meats: Unofficial Miami ambassador Rick Ross often raps about seafood (see: "Now I'm in the suites and I'm eating crab meats", "I'm into fine fish with a slight lime twist"). And obviously Rick Ross is a guy who knows his food. So heed his sage advice and eat some seafood when in Miami. It is really good. Snapper, grouper, shrimp, crab meat(s)? I recommend it all.
7. Garcia's: Our favorite seafood spot in Miami is Garcia's. We visited Garcia's on our first Miami trip a few years ago (thanks, of course, to an Anthony Bourdain recommendation). As with many places in Miami, I'm actually not sure if Garcia's is touristy or not. Regardless, Garcia's is the place to go for fresh and delicious seafood. It sits on a small waterway near downtown, and the restaurant is above the company's retail fish market (don't be turned off by the strong fish odor when you walk in the door, the upstairs is better). Our favorite dish is the whole yellowtail snapper. We order it filleted and it comes brushed with a great savory seasoning. It's not cheap ($30 for a large portion of fish and two sides), but it's been perfect every time we've ordered it (4x and counting). We also really enjoy the jumbo shrimp (which have a nice Cajun rub) and tostones (fried plantanes). Lastly, Cate thinks Garcia's has the best beer in the world. Though I find this hilarious (it's not as if Garcia's brews its own beer – they just serve a selection of Mexican imports), I can't argue with her. All beers are served ice cold in a frosty mug with a bowl of limes on the side. They hit the spot every time.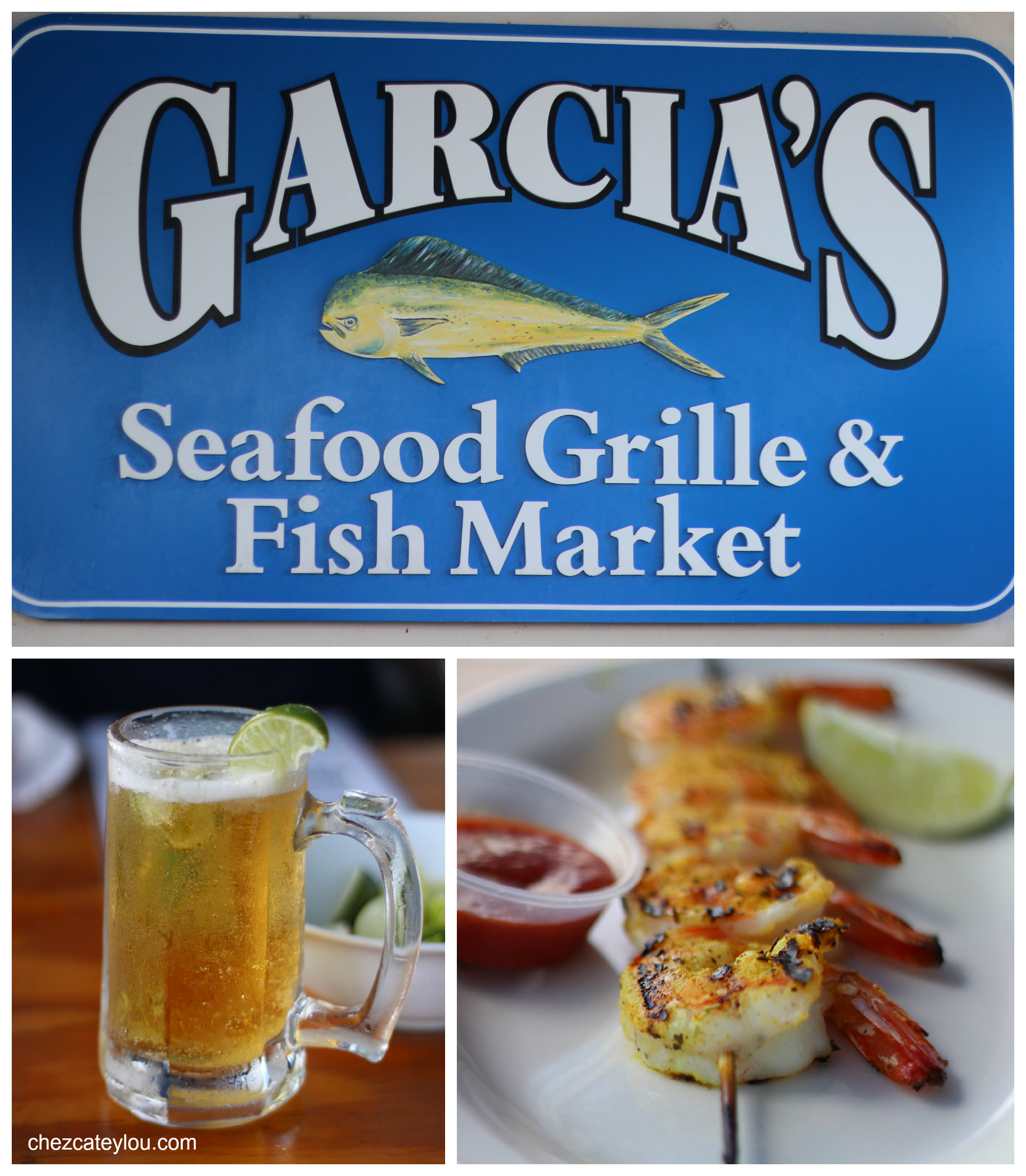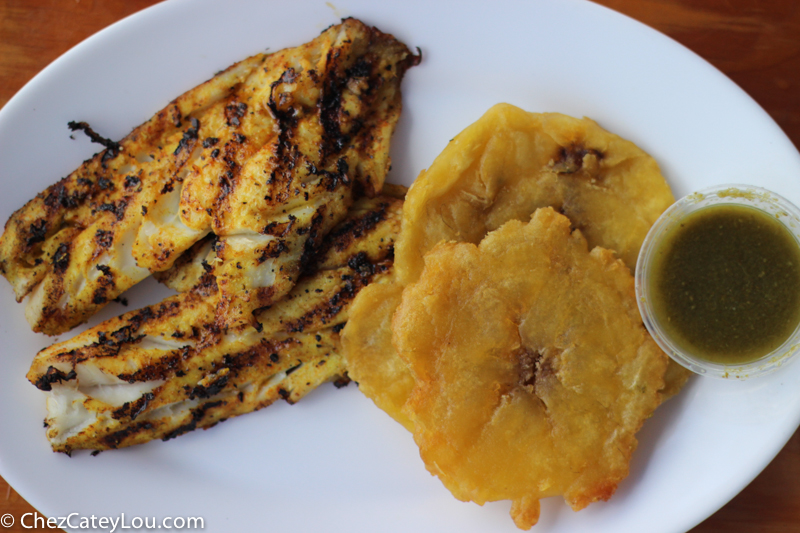 8. Local spots: One of the things that sets Miami apart from other "vacation destinations" is that Miami is a real city (kind of) with its own unique food scene. Case in point, La Camaronera in Little Havana. Despite literally meaning "shrimp" in Spanish, La Camaronera is best known for its fried snapper sandwich. As loyal readers know, I love sandwiches. And when I heard the snapper sandwich at La Camaronera is served whole (yes, including tail, but thankfully deboned), I was instantly intrigued. First off, the presentation is incredible. This looks like no other sandwich I've ever eaten. The sandwich itself is very good; but not quite as much of a "must-have" as the fish sandwich at Pike Place Market in Seattle (but noting I prefer grilled over fried fish). The sandwich is topped with chopped onions and a mayo/ketchup-y sauce.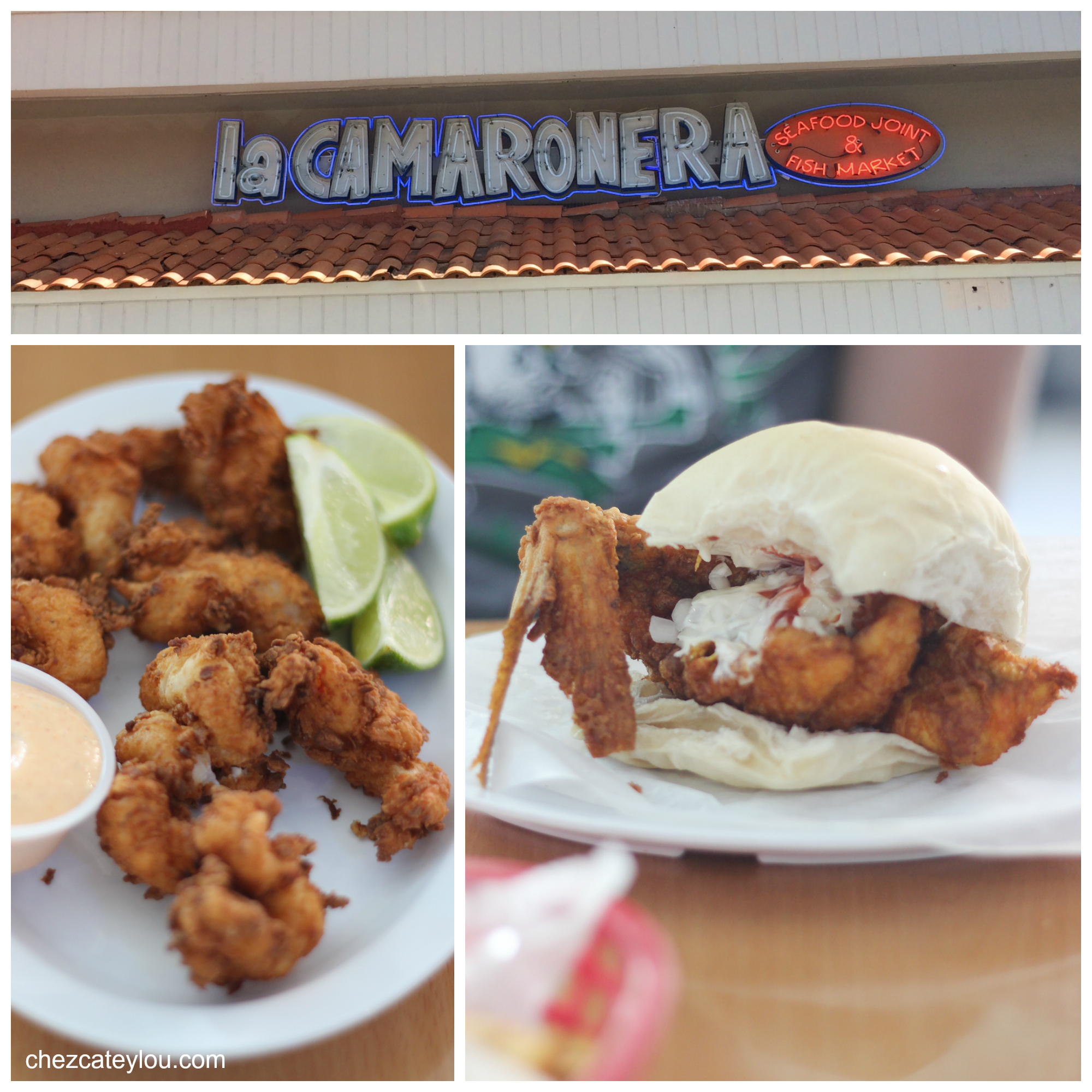 9. Must get pizza: Yes. You read that correctly, must get pizza in Miami. I know, it's almost sacrilege to travel from New York City to Miami and get pizza; but trust us on this one. Harry's Pizza in the design district serves up some of the best pizza you'll get in Florida. Harry's is a neighborhood style pizza parlor owned by Michael Schwartz of Michael's Genuine, long considered one of the best restaurants in Miami. While we're sorry to say that we were not big fans of Michael's Genuine, Harry's is delicious. The pizza selection is largely comprised of non-traditional pies (not a lot of red sauce on the menu). But that's okay – it is Florida. We loved the short rib pie and the rock shrimp pizza.

10. La Mar: If you missed it, check out our review of the Peruvian restaurant at the Mandarin Oriental, La Mar.  It was a memorable meal and we highly recommend the restaurant.