We wrote the following post on Paris before the horrible attacks last week. Paris is one of our favorite cities in the world, and we have no doubt it will bounce back stronger than ever. We express our deepest condolences to all those impacted by the tragedy.
This French Old Fashioned puts an elegant twist on a classic cocktail. It is simple to make but looks sophisticated, making it perfect for your next party!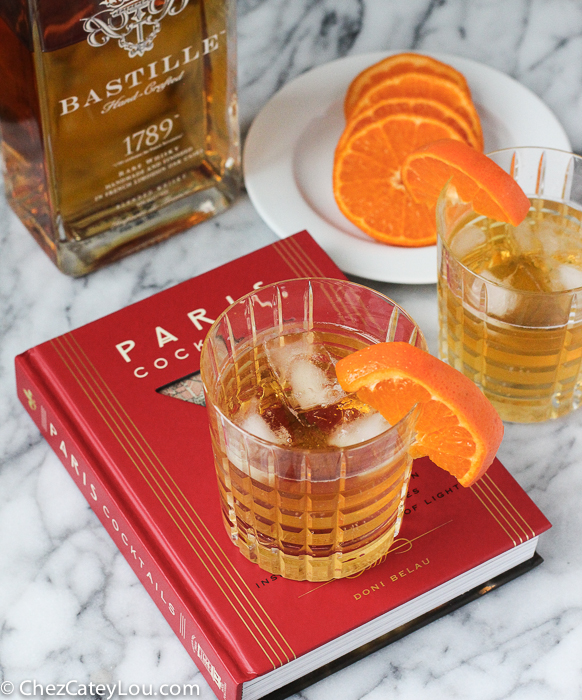 There is perhaps no better city in the world for getting a drink than Paris. The image of Parisians drinking the afternoon away at a café (after putting in a solid 4.5 hour work day) is ubiquitous. While the drink most associated with Paris is wine, it is also an excellent city for cocktails. The book  "Paris Cocktails" by Doni Belau, creator of the popular site Girls Guide to Paris, is a great reference for learning about the Paris cocktail scene – it features everything from recipes for traditional and exotic French drinks to recommendations for the best spot to grab a drink in each arrondissement, and even has great ideas for Francophile bars here in the US. Feeling inspired by all of these Parisian cocktails, I made a whiskey-based French Old Fashioned. It puts a fun French twist on an American classic….