Blood orange juice is added to a gin fizz, putting a modern twist on this classic cocktail. So refreshing and so pretty!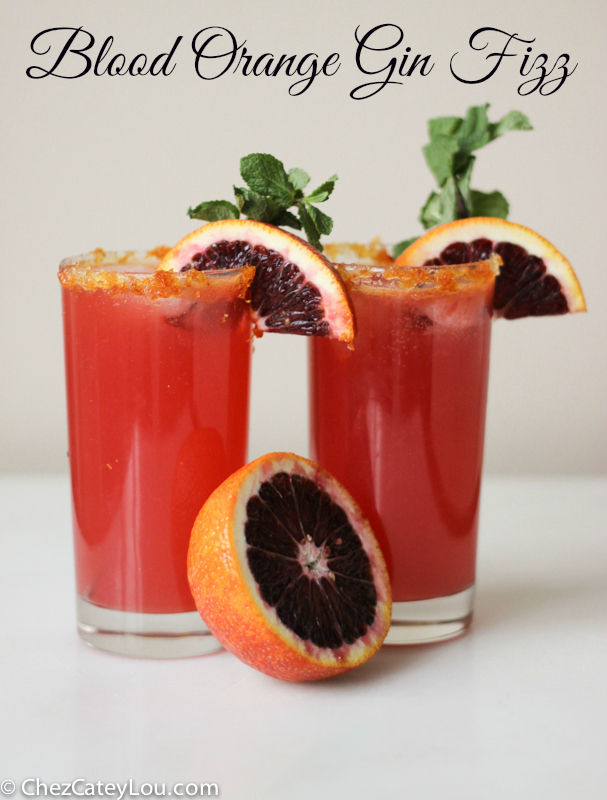 Does anyone else need a cocktail today? Because I could sure use one! This week seems to be never-ending! I blame the cold. It is March, and the "feels like" temperature is 5 degrees. 5. I walk to and from work everyday, so I get to spend 50 minutes outside in these lovely conditions. If I was back in South Bend, I would expect this kind of weather. But NYC isn't supposed to be this cold! So…I need a cocktail!
One good thing about winter though is Blood Oranges! I love blood orange juice, and it tastes amazing in this blood orange gin fizz.
…