A classic mojito is updated with the addition of muddled kumquats, which add a bright citrus flavor. This kumquat mojito is such a fun and delicious cocktail!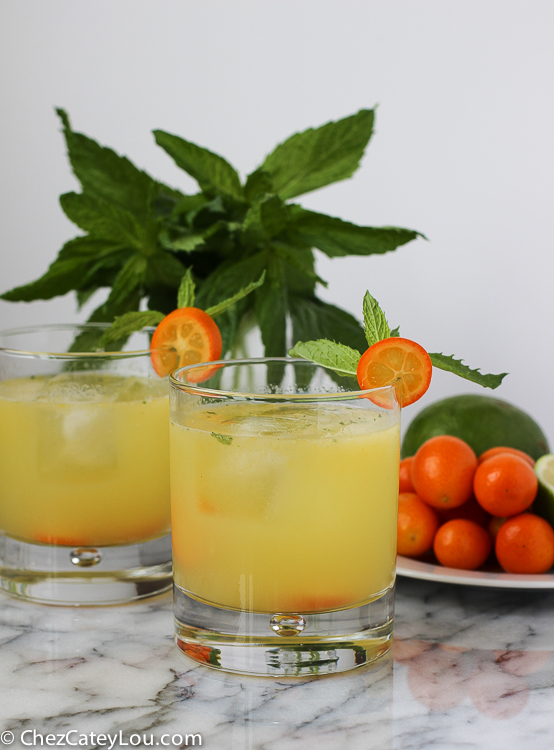 Memorial Day weekend has to be one of the best weekends of the year….it signifies that summer is here! 3 months of lazier days and vacations and just a more relaxed feeling overall. I am a fall / winter girl, but even I can't resist the allure of summer.
And what better way to toast the season than with a refreshing and beautiful cocktail – a Kumquat Mojito! Mojtos are a perfect summertime cocktail – so refreshing and tropical, and adding some muddled Kumquat to the mix gives these cocktails a great color and such a bright, citrus flavor!
I am currently in LA for a girl's trip! TheBetterHalf is stuck at home studying for the CFA. It has been a rough few months full of work and studying for him….June 6 can't come soon enough! But since I don't have to study, I figured I should go have some fun for the both of us.  Bring on the cocktails!
…