Arugula, cherry tomatoes, and fresh herbs are mixed with farro and tossed in a lemon vinaigrette. Shaved parmesan and roasted pistachios finish off this amazing farro salad!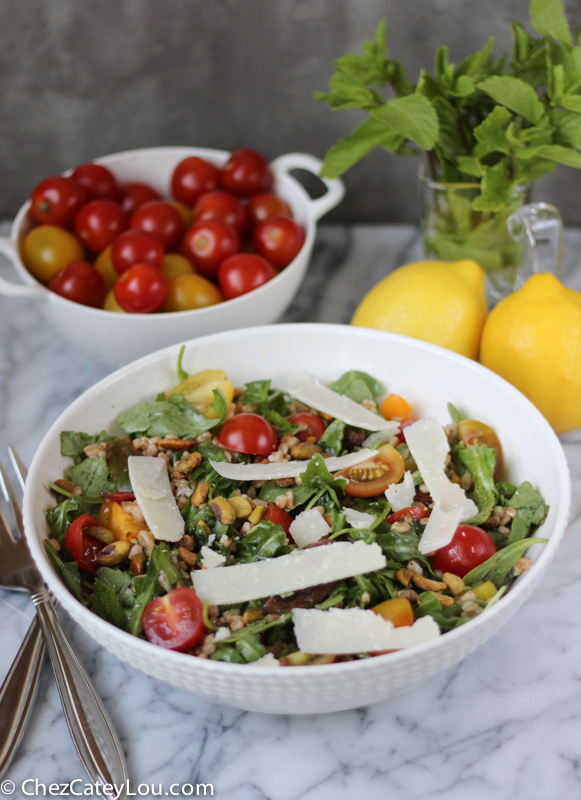 Do you ever have an amazing dish at a restaurant that you wish you could recreate at home? I had the most incredible farro salad at one of our favorite restaurants in NYC, Charlie Bird.  I know it doesn't sound that exciting – I mean it is salad after all.  But I promise you, this salad is memorable.  And when I got home from dinner and googled it, I found a  recipe in the New York Times for the farro salad! Lucky me!
Sidenote – Charlie Bird is delicious.  If you live here and haven't tried it yet, you really should!  Their chicken is outstanding!   Also when we were eating there once with TheBetterHalf's parents, we saw Jerry Seinfeld and his family.   One of our best celeb sightings!
…