Burnt Sugar Almonds are the perfect blend of sweet and salty. They are so delicious – I can't stop eating them! Plus, they will make your house smell amazing!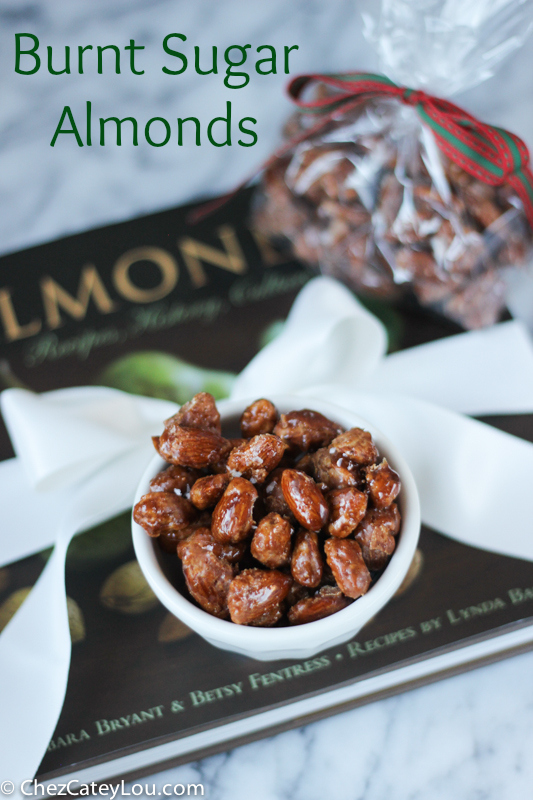 There are 7 more shopping days until Christmas! Do you have everyone crossed off your list yet? If not (and even if you do!) I have a wonderful idea for a holiday gift – a gorgeous new cookbook! This book, Almonds: Recipes, History, Culture
is full of gorgeous photos and tons of delicious recipes. It would be the perfect addition to any cook's collection, and also makes a great coffee table book.
I love the idea of making something from a cookbook and then giving it as a gift with the book. I made Burnt Sugar Almonds from the Almonds
book and wrapped them up in a cellophane bag tied with a pretty little ribbon. It makes such a cute and thoughtful gift, not to mention a delicious one!
…