Chocolate Hazelnut Linzer cookies, filled with nutella or raspberry jam, will be the prettiest and tastiest cookies on any Christmas table!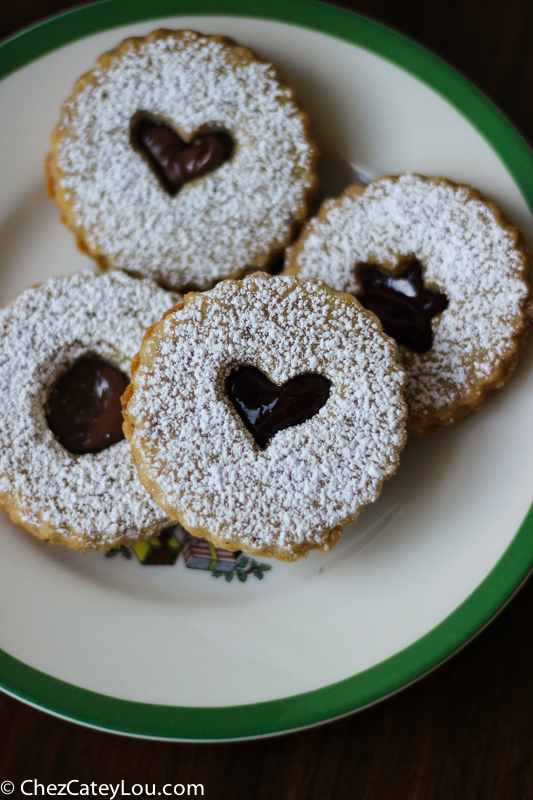 Merry Christmas everyone! Was Santa good to you?  TheBetterHalf and I are in St. Louis celebrating Christmas with my family.  It is a gorgeous day here – we just got back from a nice long walk with my family's dog.  Can you spy the arch in this picture?
I know all of the presents are open and the cookie baking is finished, but I just had to share one last recipe with you – Chocolate Hazelnut Linzer Cookies. Linzer cookies are so pretty and festive – they are such a perfect Christmas cookie!
…