Chocolate Hazelnut Linzer cookies, filled with nutella or raspberry jam, will be the prettiest and tastiest cookies on any Christmas table!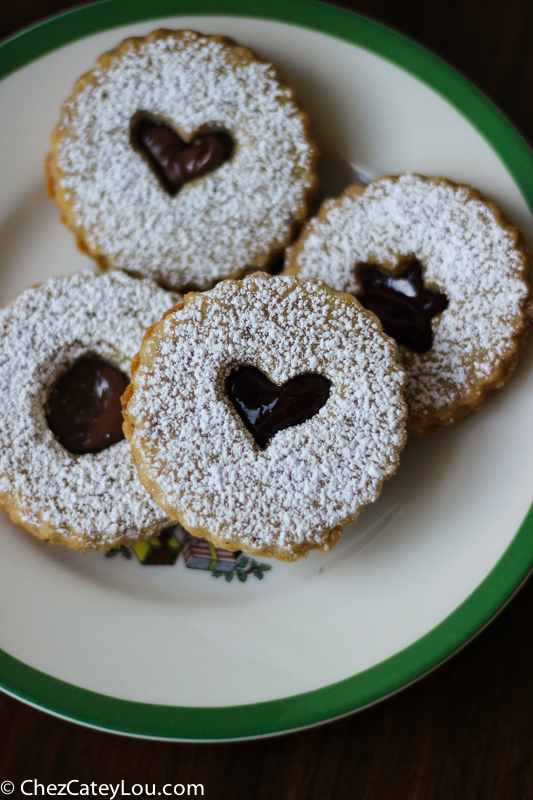 Merry Christmas everyone! Was Santa good to you?  TheBetterHalf and I are in St. Louis celebrating Christmas with my family.  It is a gorgeous day here – we just got back from a nice long walk with my family's dog.  Can you spy the arch in this picture?
I know all of the presents are open and the cookie baking is finished, but I just had to share one last recipe with you – Chocolate Hazelnut Linzer Cookies. Linzer cookies are so pretty and festive – they are such a perfect Christmas cookie!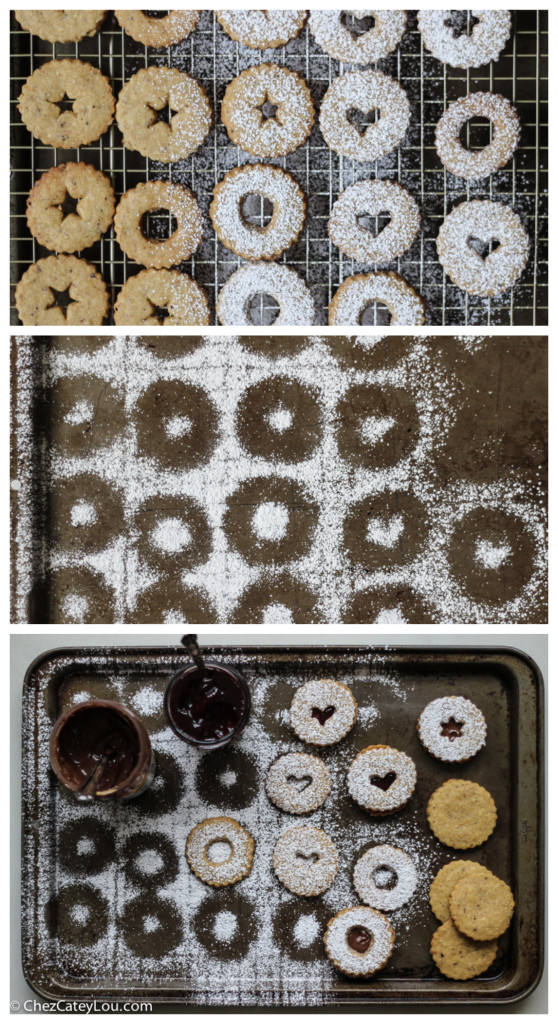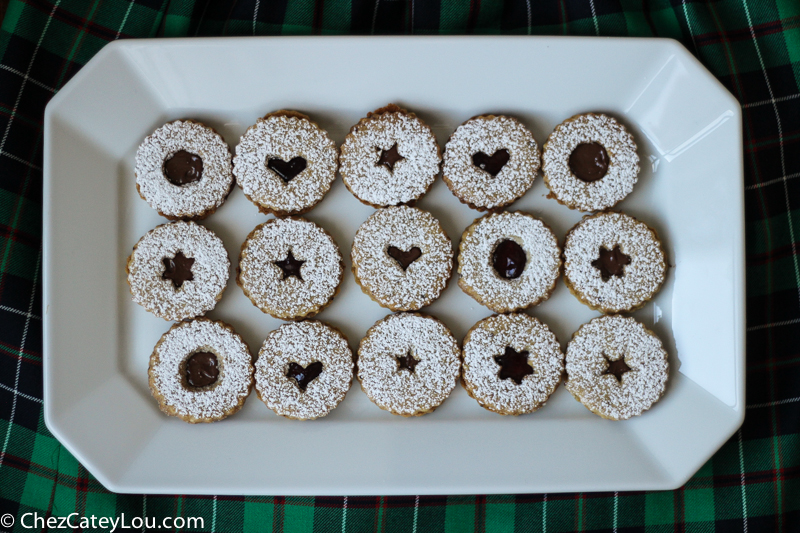 This was my first time making Linzer cookies. I think they are so pretty and so delicious, but I didn't have the right cookie cutters for them. So, I had to buy myself a little Christmas toy to use this year – this Linzer cookie cutter
.  Technically if you have a round cookie cutter and then any smaller cookie cutter you can use those.
There are all different varieties of Linzer cookies.  I love toasted hazelnuts, so I made a chocolate hazelnut version of this classic cookie.  There are tons of toasted hazelnuts in the dough, and then the filling is nutella!  I also made a few of the cookies with raspberry jam to try it out.  I thought I would like the nutella filling better but I actually thought the jam was equally delicious! I used a raspberry violet jam that I brought back from Paris – the brand is called Christine Ferber, and it is absolutely incredible!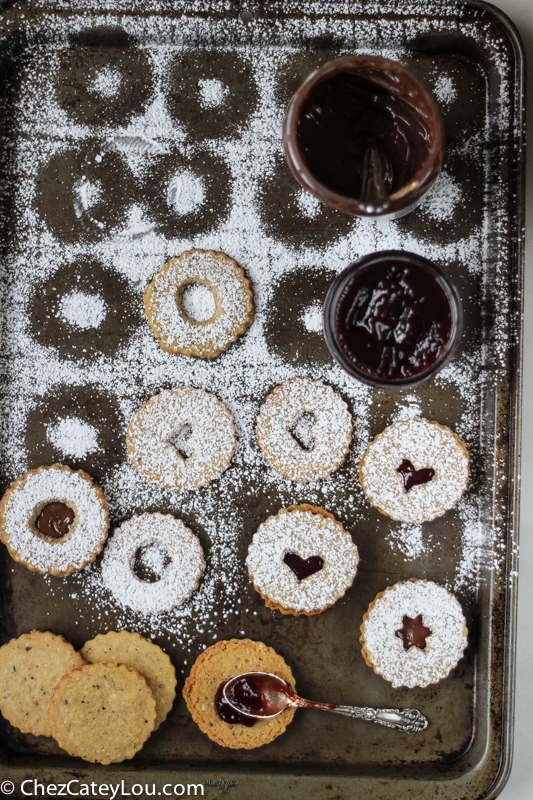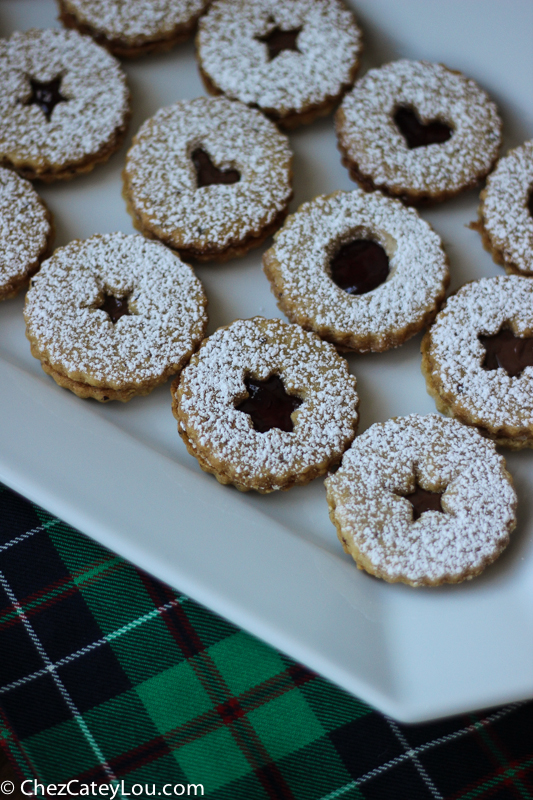 I like to save the little centers of the lids and bake them in a separate batch. You can make mini cookie sandwiches out of them! They look so cute on a cookie platter, and are a great bite-sized treat.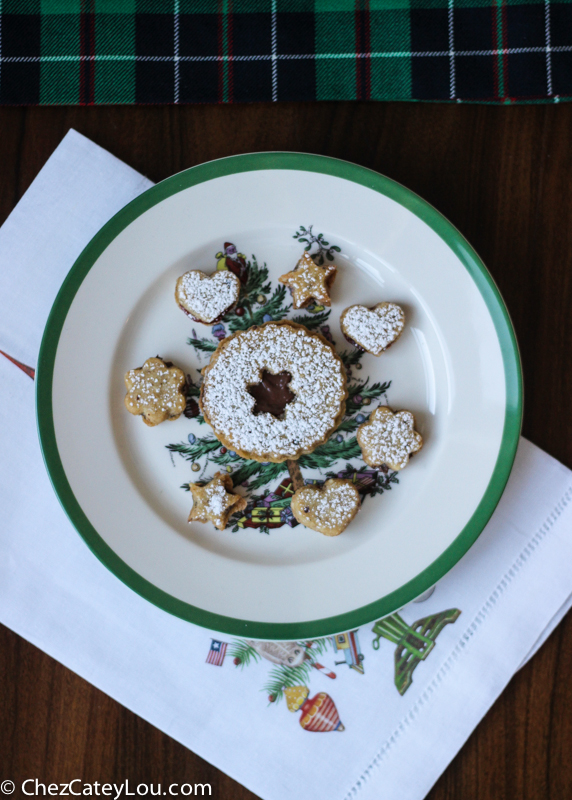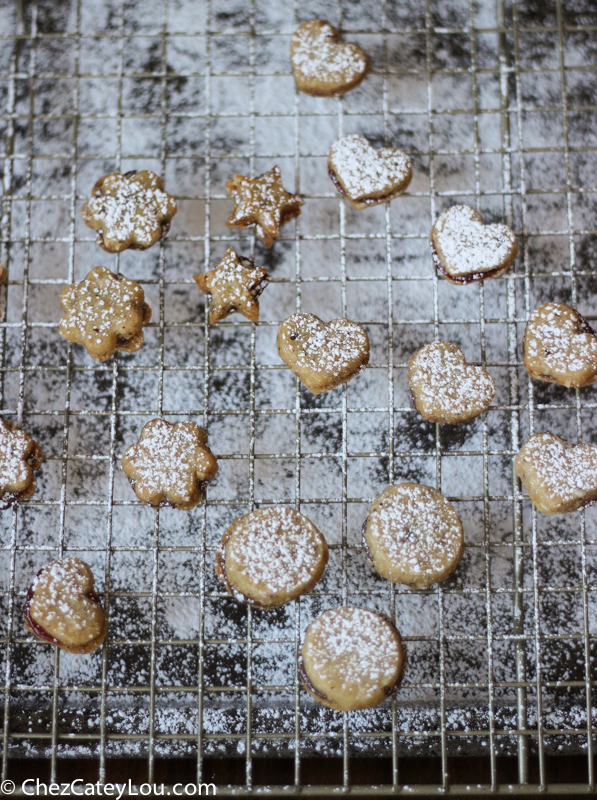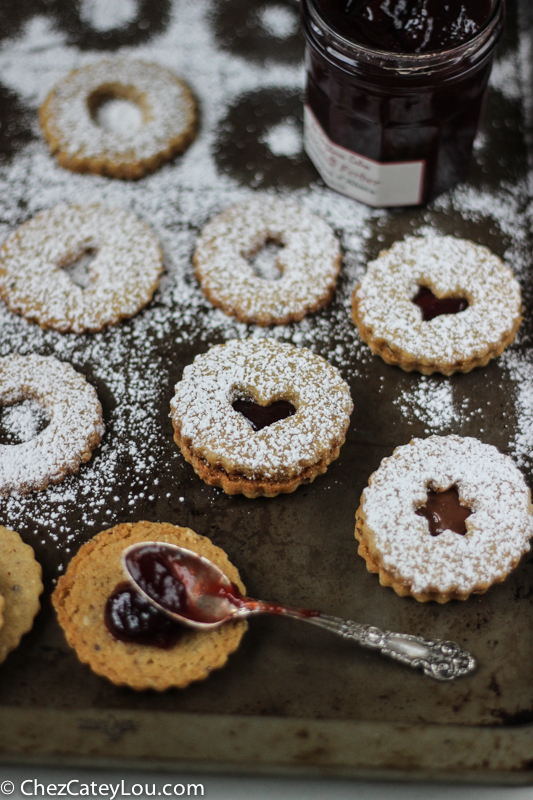 I hope everyone is having a wonderful Christmas and enjoying this special time with family and friends!  Merry Christmas!
Chocolate Hazelnut Linzer Cookies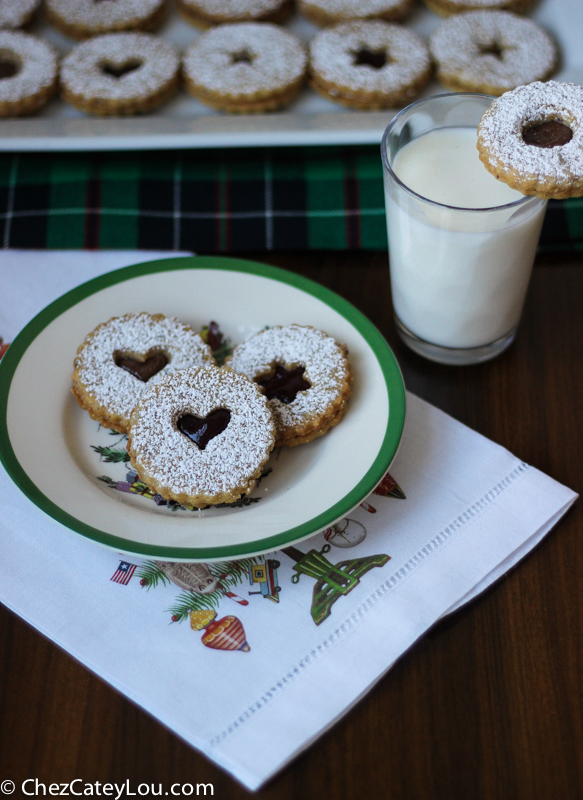 Chocolate Hazelnut Linzer cookies, filled with nutella or raspberry jam, will be the prettiest and tastiest cookies on any Christmas table!
Ingredients
1 cup (140 grams) toasted hazelnuts (see directions below)
2 cups (250 grams) all-purpose flour
3/4 teaspoon baking powder
1/2 teaspoon table salt
2 sticks (1 cup or 225 grams) unsalted butter, at room temperature
3/4 cup (145 grams) packed light or dark brown sugar
1/2 cup (100 grams) granulated sugar
2 large egg yolks, at room temperature
1 teaspoon (5 ml) vanilla extract
1/2 cup (150 grams) chocolate-hazelnut spread, such as Nutella
Instructions
Place the hazelnuts, flour, baking powder and salt in the bowl of a food processor fitted with the blade attachment and pulse until the nuts are finely ground - stop before they turn into a paste. You can tell it is about to turn into a paste when a ring of moist crumbs sticks to the edges of the bowl and doesn't get picked up when you turn on the machine.
Beat the butter and sugars in a large bowl using an electric mixer until light and creamy, about 2 to 3 minutes. Add yolks and vanilla, then beat until fully incorporated, about another minute. Add the dry ingredients and mix until just incorporated. Divide dough in half and flatten each half into a disc. Wrap each disc in plastic wrap and chill in the fridge for at least 1 hour and up to 2 days.
Preheat oven to 350°F. Line two baking sheets with parchment paper or silicone baking mats.
Remove dough from fridge - allow to soften for about 10 minutes, or until you can roll the dough without it cracking. Roll out the first dough disc, about 1/6-inch thick. Use a 2-inch cutter to cut out rounds of dough. Use a smaller cookie cutter (a 3/4-inch is ideal) to remove the centers of half of the cookies, creating ring shapes that will later form the lids. If the dough becomes too soft as you're using it, put it into the freezer for a few minutes so that it firms up again.
Bake cookies until golden at edges about 8 to 9 minutes. Cool on baking sheets for 5 minutes then transfer to a wire rack to cool completely. Repeat with remaining dough, chilling and then re-rolling the dough scraps.
Place the cooled ring-shaped cookies on a baking rack with a tray or paper underneath. Dust with powdered sugar.
Spread each of the cookie bases with about 1 teaspoon chocolate-hazelnut spread (or jelly). Place a ring-shaped lid on each.
Notes
To Toast Hazelnuts: Place hazelnuts on a baking sheet and toast in the oven at 350°F for about 10 minutes, stirring occasionally, until golden brown. Transfer toasted nuts to a towel and rub the nuts to remove most of the skins.
Recipe from Smitten Kitchen
https://chezcateylou.com/chocolate-hazelnut-linzer-cookies/
© Chez CateyLou. All images & content are copyright protected. Please do not use my images without prior permission. If you want to republish this recipe, please re-write the recipe in your own words, or link back to this post for the recipe.
Connect with Chez CateyLou!
In case you missed any of my Christmas posts, here they are!
Chocolate Frosted Reindeer Donuts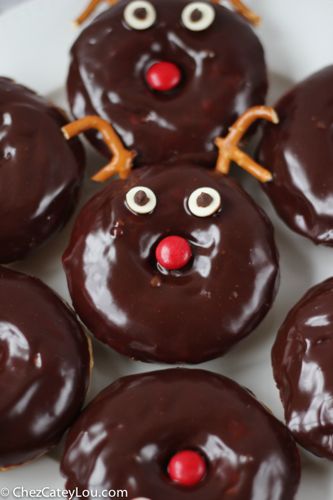 Graham Cracker Toffee (aka Christmas Crack)