Classic soft and chewy oatmeal cookies are dressed up with tons of peanut butter chips. These Oatmeal Peanut Butter Chip Cookies are absolutely delicious!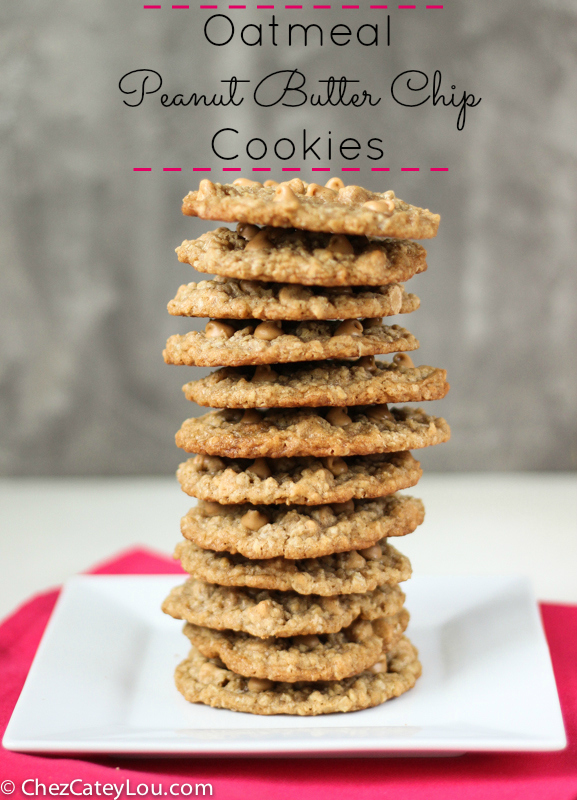 Bonjour mes amis! I am writing to you from lovely Paris! If you follow me on Instagram, then you know that TheBetterHalf and I are off on a two week vacation. We went to Madrid, Marrakech, and now are finishing our trip in Paris. I have been working for over 7 years and have never had two weeks off in a row, so this has been such a treat for me!
I know I should be sharing a Thanksgiving recipe with all of you, but since I won't be in America for Thanksgiving, I did all my cooking a few weeks ago. So to take a break from green beans and pie and stuffing, I have cookies for you! Oatmeal Peanut Butter Chip Cookies – soft and chewy in the middle, just slightly crispy on the edges, and full of tons of peanut butter chips. This is one delicious cookie!
…