Mini Funfetti Cupcakes are the perfect treat to make for a birthday party! They are cute, colorful, festive, and so delicious! Bring on the sprinkles!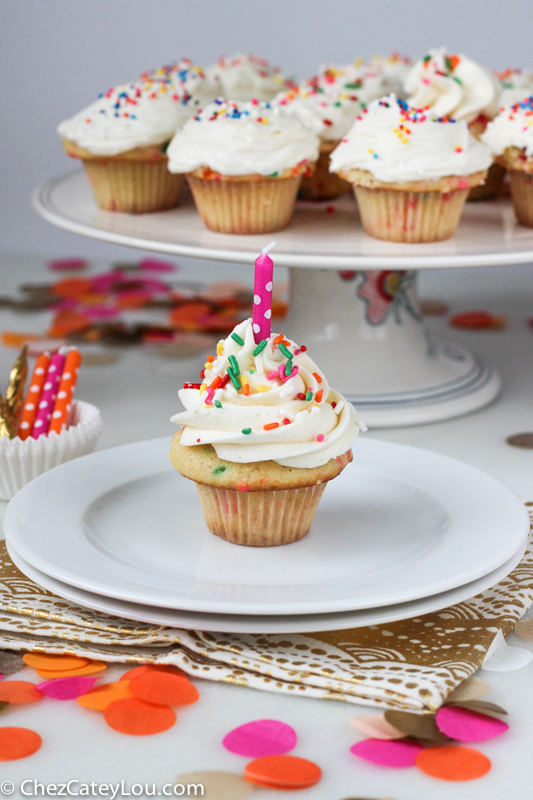 These are not just any Mini Funfetti Cupcakes.  These cupcakes are to celebrate a very special birthday…my good friend Katie's blog Twin Stripe is turning 3 this week and I  am so excited to be celebrating with her!
When Katie invited me to join in Twin Stripe's birthday celebration, I knew I had to make something with sprinkles, because nothing says birthday quite like sprinkles! I decided Mini Funfetti Cupcakes would be the perfect party treat. Cute, easy to eat, festive, and delicious!
And you have a chance to join in on the celebration as well!  Twin Stripe is giving away a birthday prize pack full of birthday treats and some of Katie's favorite things.  Scroll to the bottom of the post and enter to win the GIVEAWAY!
…