Fluffy yellow cake is iced with a peanut butter chocolate buttercream frosting. This birthday cake is the perfect treat to make for a chocolate peanut butter lover!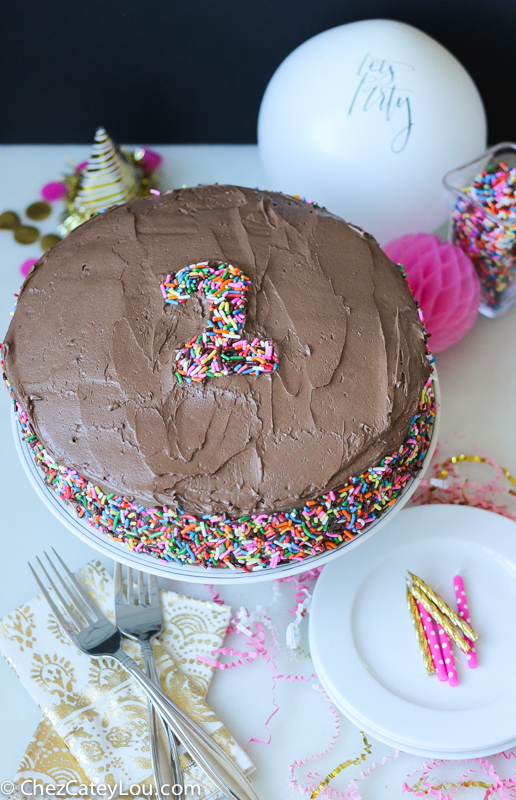 Happy 2nd Birthday to Chez CateyLou! My little blog is two years old today! And to celebrate, I made a birthday cake!  Because birthdays need cake.  And sprinkles.  Lots of sprinkles!
Our absolute favorite dessert flavor is chocolate peanut butter. TheBetterHalf and I are crazy for anything with that combo. Muffins. Brownies. Cookies. Cake. I even made peanut butter chocolate chips pancakes for breakfast this weekend (must share that recipe with you ASAP!) So when I was deciding what kind of cake to bake for the big 2nd birthday, I knew that chocolate and peanut butter had to be involved – Yellow Birthday Cake with Peanut Butter Chocolate Frosting, and a little extra peanut butter filling in the center.  This is one amazing cake!!
And to celebrate Chez CateyLou's 2nd birthday, I'm hosting a giveaway of $50 to Amazon!!  Scroll to the bottom of the post to join the party (aka enter the giveaway)!!
…