This Easy Fried Rice with Asian Vegetables is a quick and easy go-to vegetarian dinner solution that is so healthy and flavorful!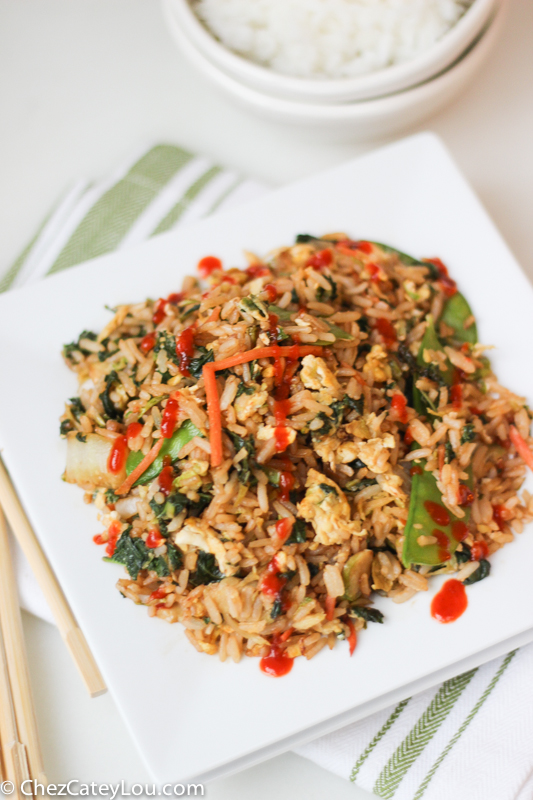 Does this situation sound familiar to you…you've had a long day at work.  You get home and are just so tired, yet you need to somehow get a healthy dinner on the table.  That sounds like pretty much every night for me!  So I am always on the lookout for new quick, easy, and healthy dinner ideas.  This Easy Fried Rice with Asian Vegetables is my new go-to!  It is packed with flavor and is so easy to make thanks to Eat Smart's Shanghai Blend Stir Fry Kit.  No washing and chopping veggies required here – just open the bag and you have 5 different nutritious superfood veggies ready to go for your dinner, plus the stir fry sauce!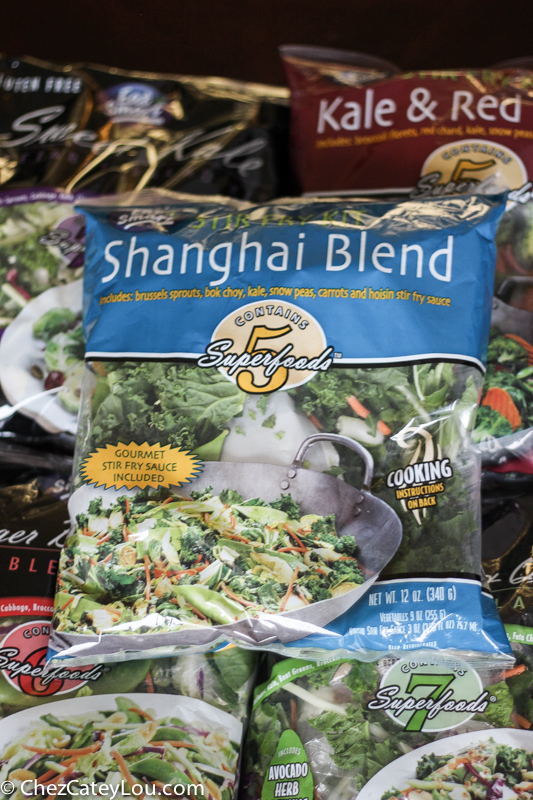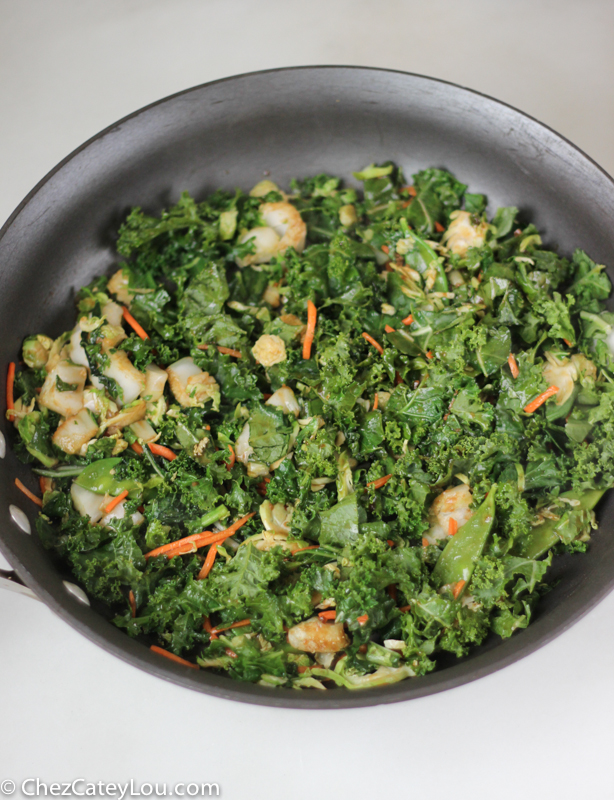 So this easy fried rice was actually the result of a (happy) accident – I started out cooking this meal with the intention of having veggie stir-fry with rice and grilled chicken.  The Eat Smart kit makes having a delicious and healthy dinner like that so easy – they even include the stir-fry sauce!  So all you need to add is the rice and the protein.  And I messed up the second part of that….whoops.
I took a package of chicken breasts out of the freezer and had them on the counter for a bit to thaw before I was going to put them in the fridge to finish thawing overnight.  Well, I forgot, and woke up to room temperature chicken breasts.  Hm, no thanks!  I didn't have time to go to the store for more chicken, and I wanted to add some protein to our dinner and that's how the idea of  veggie fried rice popped into my head!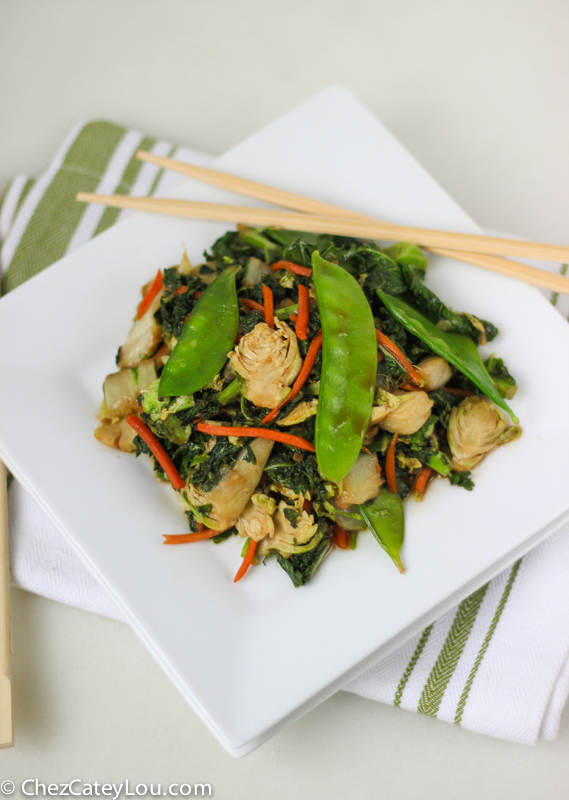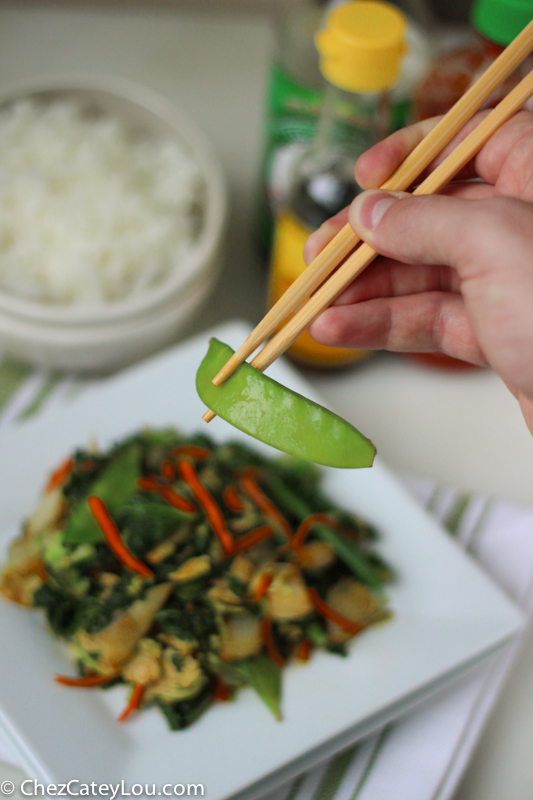 The Shanghai Blend Eat Smart Kit includes 5 different superfood vegetables: brussels sprouts, bok choy, kale, snow peas and carrots.  Talk about a delicious blend!  Bok choy, brussels and kale are three of my absolute favorite veggies! The kit also includes a hoisin sauce that is sweet and savory and tangy and so good. Plus the meal couldn't be easier to prepare.  The instructions are right on the bag, but all you do is heat a frying pan over medium high heat.  Add the veggies and cook for a few minutes, then add the sauce and finish cooking.  The whole thing is done in less than 8 minutes!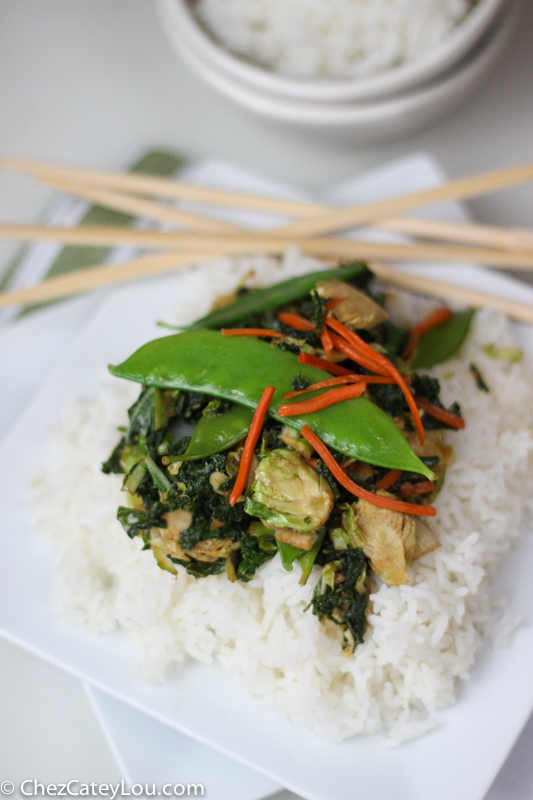 The Eat Smart stir-fry is delicious on its own, but to really take it to the next level, you can turn it into super easy fried rice.  To do this, once the stir-fry is cooked, add 2 cups of cooked rice to the pan.  Stir everything together and add some soy sauce and sriracha to the mixture for some additional flavor.  Then, push everything to the side of the pan.  Add a little sesame oil to the empty side and scramble two eggs in the oil.  Once they are mostly cooked, stir everything together.  That's it!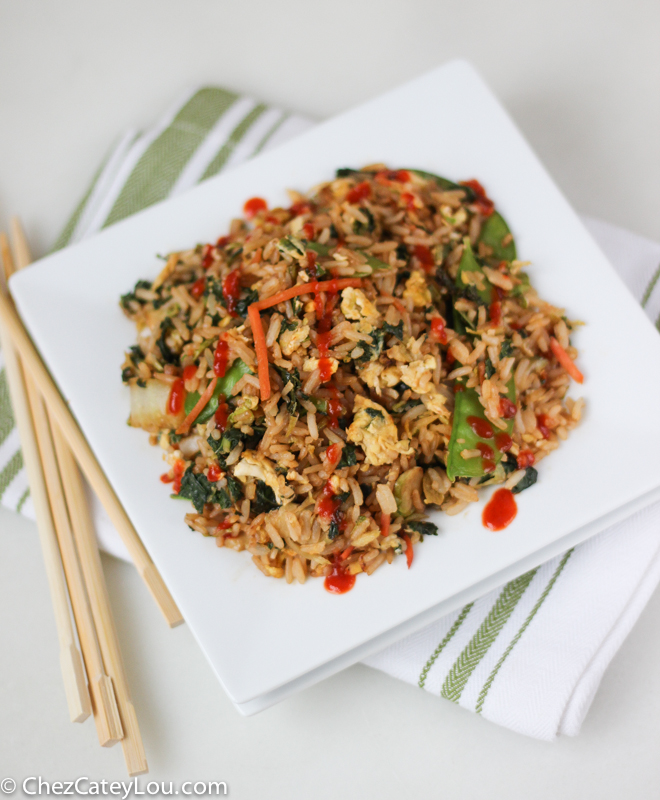 In addition to the Shanghai Blend, Eat Smart has one other stir-fry kit and 3 other salad kits.  They were kind enough to send me all five and let me tell you, they all taste amazing.  Plus each kit has 5 to 7 super foods that are so good for you.  I love veggies but I really do not love cleaning and chopping them. So after a busy day at work, a kit like this is literally a life saver!  If you want to find these Eat Smart kits in your area, check out their Store Locator.  For my NYC friends, they sell these at the Food Emporium!
Easy Fried Rice with Asian Vegetables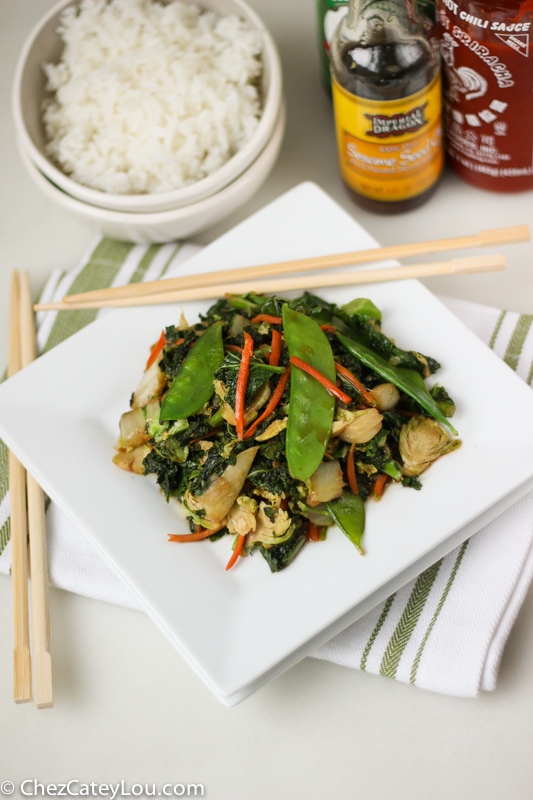 Ingredients
2 cups cooked white or brown rice
2 tablespoons soy sauce
2 teaspoons sriracha hot sauce (can use less or more)
2 eggs, lightly beaten
2 teaspoon sesame oil
Instructions
Heat a large frying pan over medium high heat. Add the vegetables and cook for 3 minutes, stirring occasionally. Add the hoisin sauce packet and mix into the veggies. Cook the mixture for 3 minutes longer, until the vegetables are tender.
Add the cooked rice, soy sauce, and sriracha to the pan and mix everything together. Cook for 2 minutes, until rice is warm.
Push everything to the side of the frying pan. Add the sesame oil to the opening, then add the eggs. Scramble the eggs in the oil. Once they are mostly cooked, stir the egg in with the rest of the veggie mixture. Cook for another minute and then serve.
https://chezcateylou.com/easy-fried-rice-asian-vegetables/
© Chez CateyLou. All images & content are copyright protected. Please do not use my images without prior permission. If you want to republish this recipe, please re-write the recipe in your own words, or link back to this post for the recipe.
And now for the best part – do you want to try all of Eat Smart's amazing products for FREE?  Then enter the giveaway below!  I am giving away five full-value coupons for Eat Smart's stir fry and salad kits!  Good luck, and thank you for entering!
Connect with Chez CateyLou!
I was selected for this opportunity as a member of Clever Girls and the content and opinions expressed here are all my own.