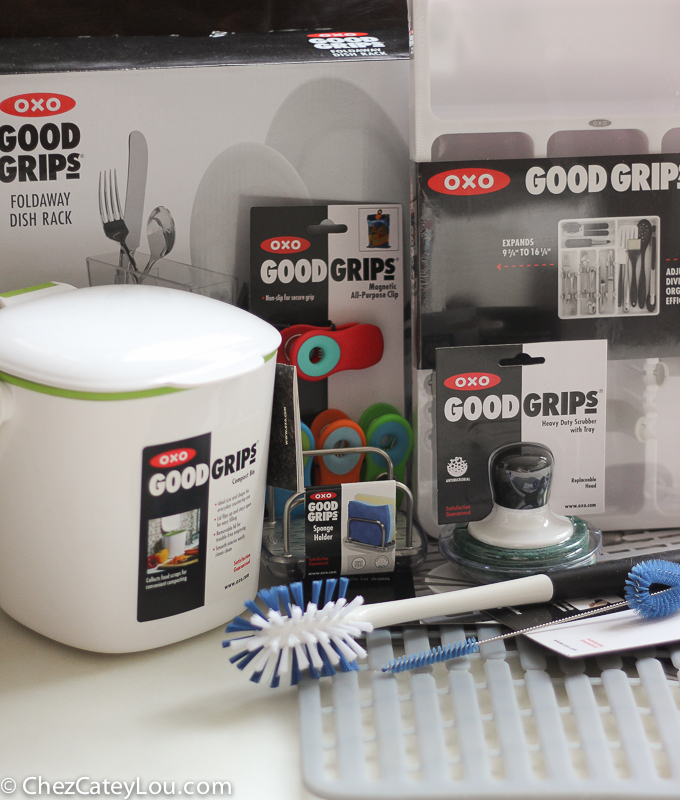 Even though it doesn't feel like spring outside, I have been hit with spring cleaning fever! I spent this past weekend cleaning and organizing our apartment. And specifically, our kitchen.
The one part about food blogging that I do not love is all the cleaning. Creating delicious recipes is so much fun, but pretty much every weekend, our kitchen looks like a bomb went off in it. This past weekend, I think I used literally every single bowl, measuring cup, spatula, and random kitchen tool that we have, all in the span of two hours.
Lucky for me, the nice people at OXO have my back. They sent me an awesome kitchen cleaning kit to get me started on spring cleaning, and to give me a little help with the constant battle that I have with my dirty dishes.
 BEFORE – war zone: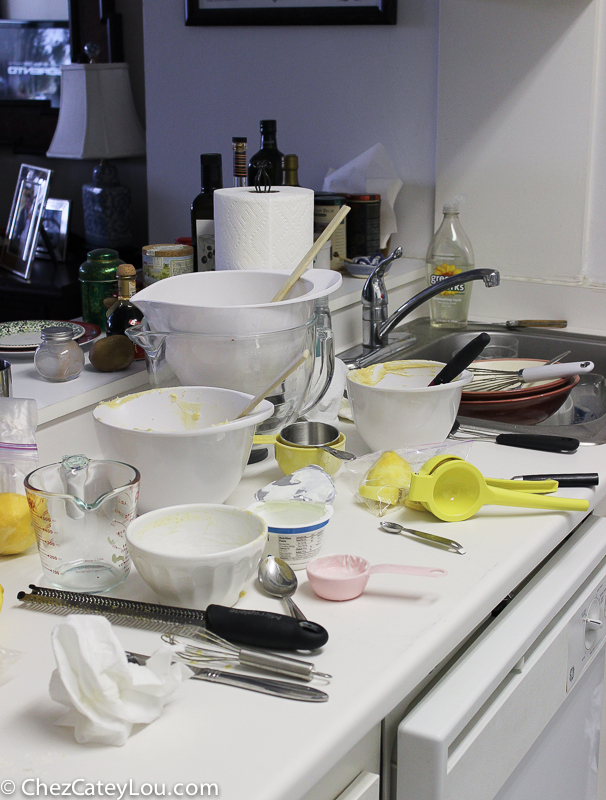 AFTER – all clean and orderly: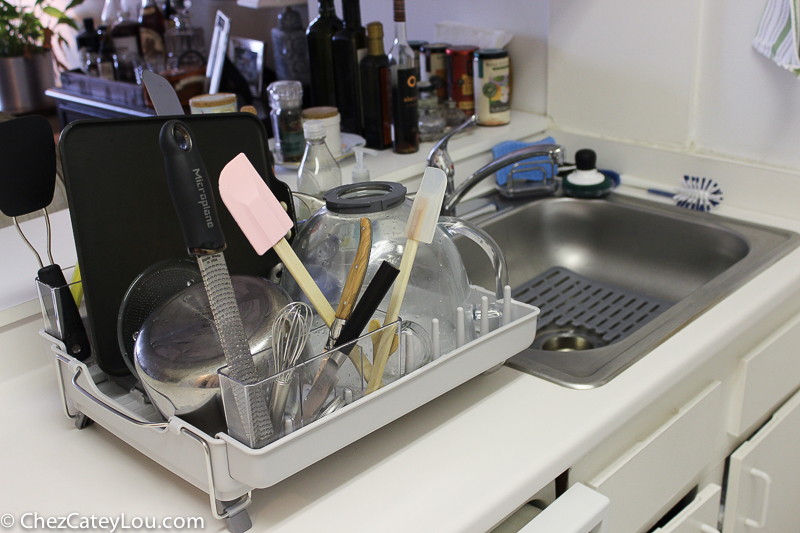 Some of my favorite items are:
Silicone Sink Mat: This soft silicone mat provides cushioning to protect glasses and dishes from scratching and chipping. I really should have invested in one of these years ago – I have broken so many wine glasses in our sink! Now if only this mat could protect the entire floor…I have also dropped and broken so many things, including a glass kitchen aid mixing bowl. It was so sad.
Foldaway Dish Rack: I like to hand wash a lot of my pots, pans, and kitchen tools to keep them in good condition. This drying rack is going to be a lifesaver! Usually I just have kitchen towels spread all over the counter! The drying rack folds up for easy storage when not in use.
Heavy Duty Scrubber: Stubborn baked on food doesn't stand a chance with this heavy duty scrubber!
Sponge Holder: Sponges totally gross me out – have you ever read the statistics about germs on sponges? Scary. And ours always end up just sitting in the sink. Now I have a spot to keep our sponge, and as a bonus it helps keep the sponge nice and dry!
It is such a great feeling to have a clean and organized kitchen and house!
What are your favorite spring cleaning tips?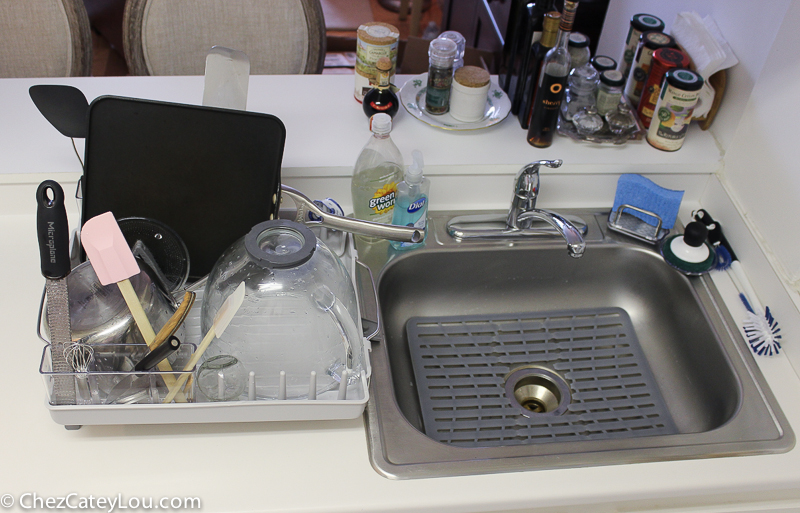 Follow Chez CateyLou around the internet!
Pinterest | Instagram | Stumble Upon
OXO kindly provided me with the products mentioned, but all opinions are my own.