Chocolate Bundt Cake is so rich and moist thanks to sour cream in the batter. A gorgeous and delicious chocolate cake!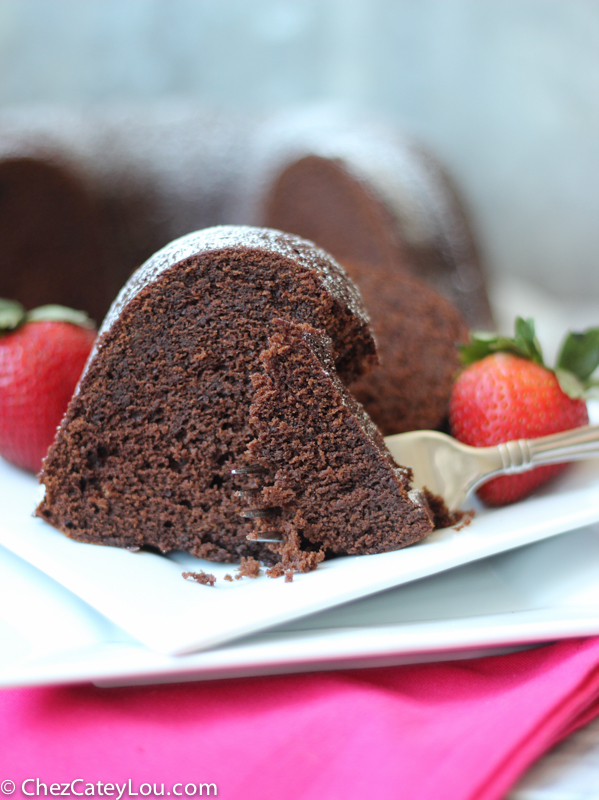 Did everyone have a good holiday weekend? It was nice to have a day off work but I must say, my weekend was not so great. TheBetterHalf and I were supposed to go visit my family in St. Louis. After an hour delay and 2 hours sitting on the plane at LaGuardia, AA canceled our flight! They were unable to re-book us, so we had to cancel our whole trip. Needless to say, I was not a happy camper.
So I made a cake to cheer myself up! Who wouldn't smile at a nice, rich chocolate bundt cake!  Just smelling this in the oven made my weekend start to look up immediately.
…