Baked Pumpkin Donut Holes can be made in a donut hole pan or a mini muffin tin. They are cute, delicious, and absolutely addicting – plus they are simple to make!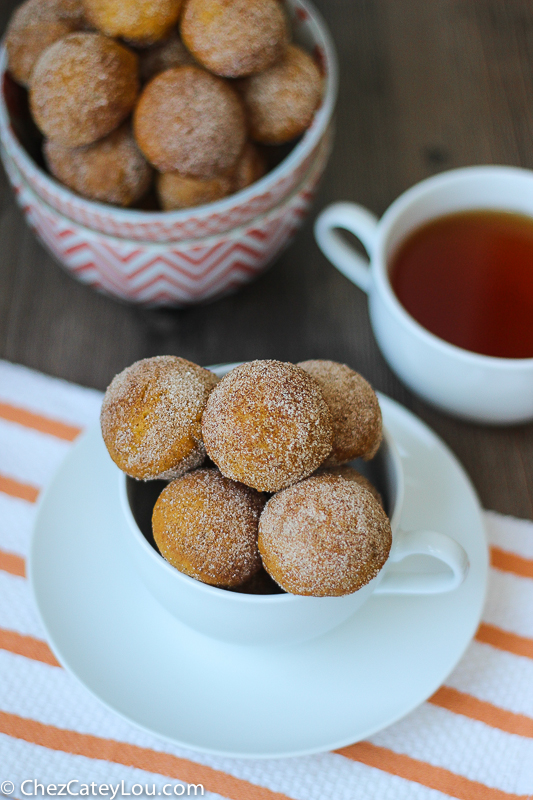 Pumpkin in February? You must think I'm crazy.  But why must pumpkin recipes only be posted in October and November?  Pumpkin is so delicious!!  I bake with it year round and I loved these pumpkin donut holes so much that I just had to share them with you!  So yes, pumpkin in February is happening and I couldn't be happier!
By the way, have you heard of Yummly?  I just recently started becoming a publisher on Yummly and it is my new favorite social media site!  It is all about food, and is a great way to save recipes that interest you.  You can use the "Yum" icon in my social share buttons to save recipes to your own personal recipe box.  Here are all of my recipes on Yummly! You can also Yum recipes right from my page!  Check it out and let me know what you think!
…