Tart lemon and sweet raspberries give amazing flavor to my Lemon Raspberry Yogurt Cake. Yogurt keeps it moist yet light, and it couldn't be easier to make!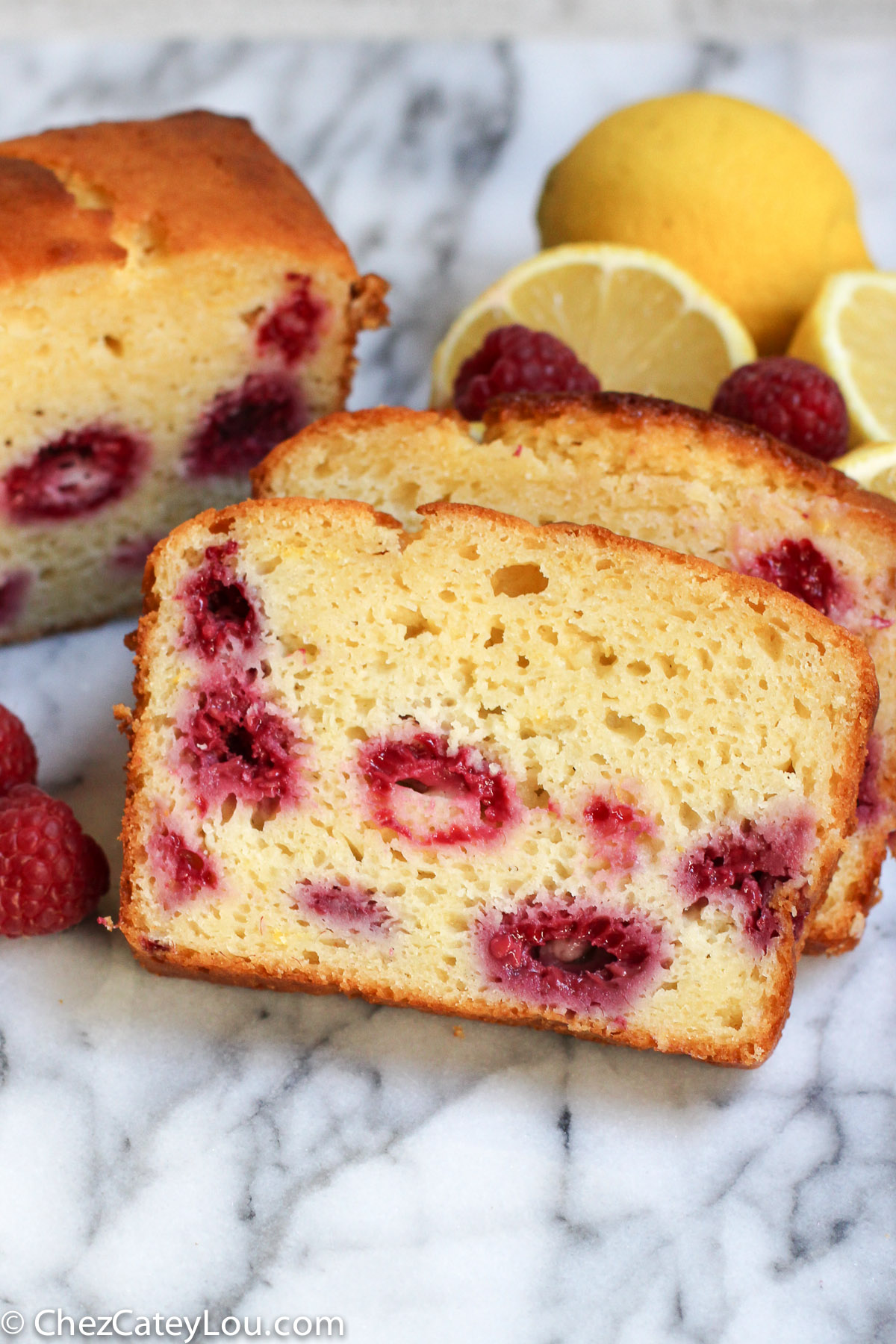 I'm back! Or am I? I'm not quite sure yet. All I know is that Friday after work I was in the mood to bake something. So I made a Lemon Raspberry Yogurt Cake. And it turned out well. And Saturday morning while Carlyle napped I decided to take some pictures. And they weren't half bad.  So I thought maybe I should start blogging again! I realized I have kind of missed this.  Even though I have about zero free time these days, I'm going to hopefully figure out a way to start sharing recipes with you again.  We shall see how this goes…
After such a long time away, we have a lot to discuss – like the birth of my sweet baby girl, my cross country move to San Francisco, and lots of Bay Area travels – but I will save all of that for other posts. For now, I will just talk about this beautiful, summery, Lemon Raspberry Yogurt Cake….