Whole wheat pastry flour and Greek yogurt keep these fresh strawberry muffins light and tender, and a cheesecake swirl makes them extra flavorful. Healthy and delicious!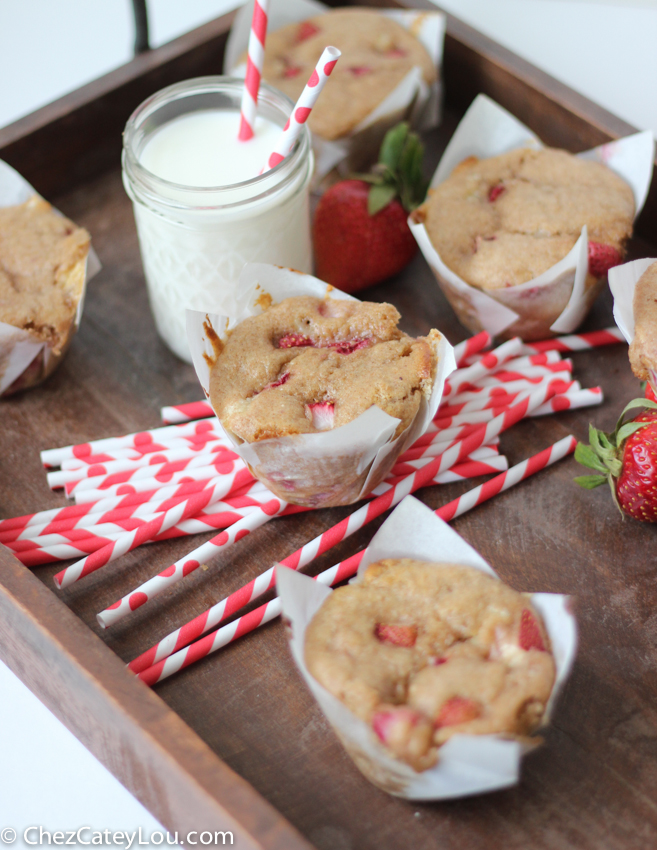 I am SOOO excited about this post today for two important reasons.  One – these whole wheat strawberry muffins are one of the best muffins I have ever made. Seriously.  And two – I am hosting my very first giveaway on Chez CateyLou! Thanks to the amazing people at Hodgson Mill, I have an awesome prize pack full of their fantastic products to give to one lucky reader.
If you want to skip the text and get right to the prize, I understand 😉 Scroll down to the bottom of the post and ENTER TO WIN!
But first I want to talk about these delicious strawberry muffins!
…