Kabocha squash is roasted with shallots, tossed in a Thai style vinaigrette, and topped with fresh cilantro. There are so many amazing flavors in this Thai Roasted Kabocha Squash!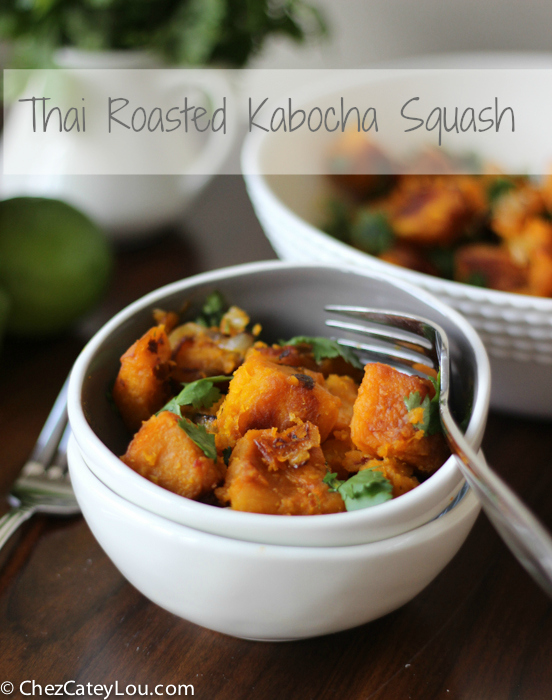 With spring only one day away (allegedly…the sleet on my way to work says otherwise), I need to share one last wintery veggie recipe with you – Thai roasted kabocha squash! While I am so excited for spring and all of the delicious veggies that the season brings, I am a little sad to see squash season go. I loooove squash. And particularly Kabocha squash! However if I had a hard enough time finding it in peak squash season, I'm sure I won't be coming across it for the next few months.
And speaking of squash season, I need to RUN to ABC Kitchen ASAP to get one last fix of my beloved Kabocha squash toast. TheBetterHalf, if you are reading, let's go after work!
…