These baked lemon donuts are full of delicious citrus flavor. Greek yogurt is the secret to keeping them super light and moist – perfect for Mother's Day brunch!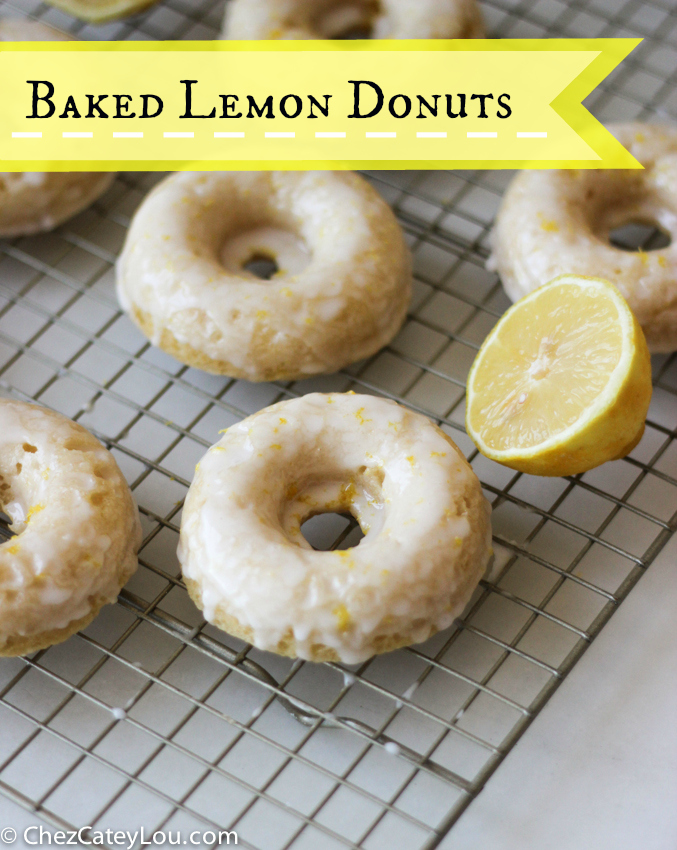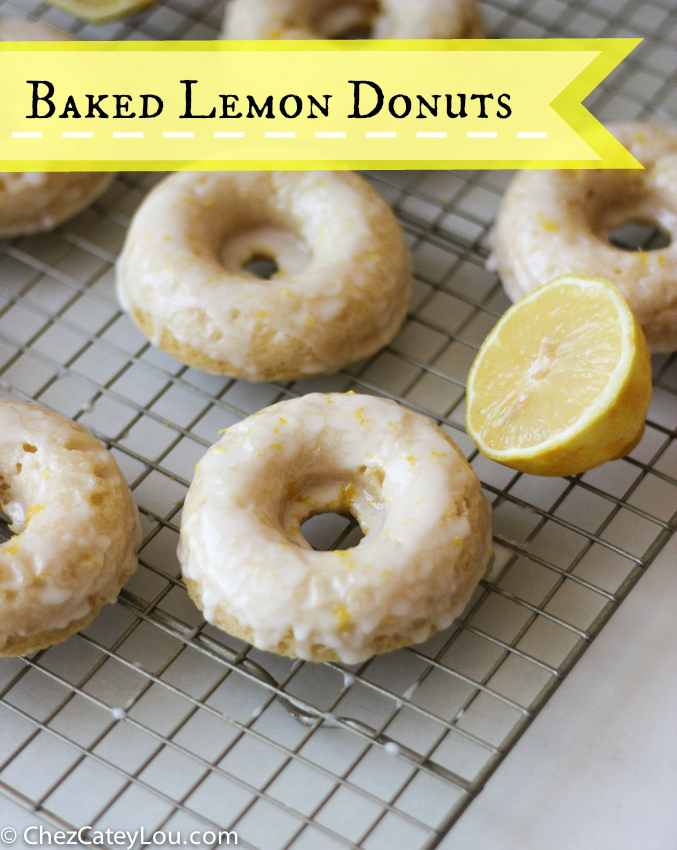 I always hear people say that they are either a lemon lover or a chocolate lover and I never really understood that – why can't you be both?? If I had to pick, I (obviously) pick chocolate. But I really love lemon too! So even though I could eat these chocolate frosted donuts every day, I wanted to give lemon donuts a shot.
And wow, I'm so glad I did! These baked lemon donuts are absolutely amazing. The flavor is delicious – so fresh and citrusy.  I think these would be a lovely thing to make for Mother's Day brunch!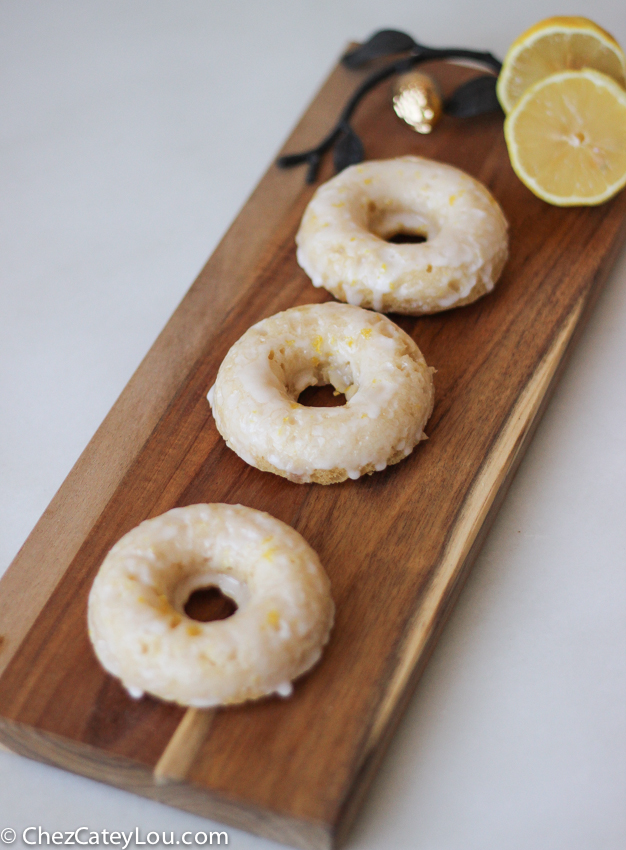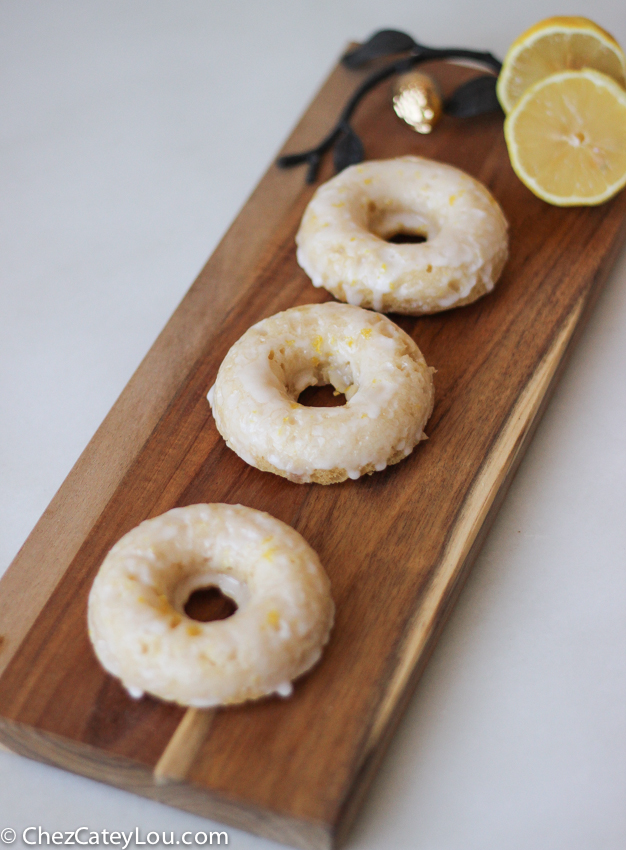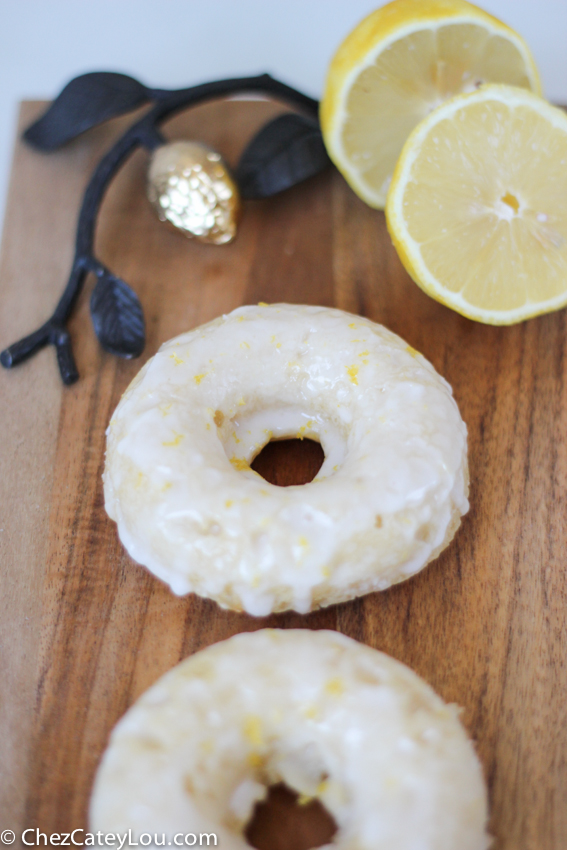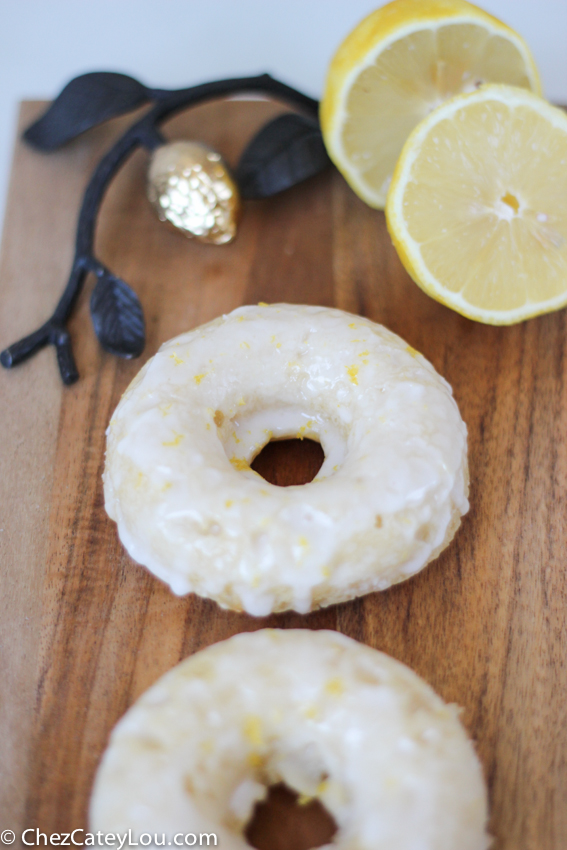 So as you probably know by now, I'm absolutely obsessed with baked donuts. There are so many reasons, but here are a few:
they taste amazing
they are so easy to make – perfect for me because I don't like to wait too long for breakfast!
the flavor possibilities are endless
they actually aren't that bad for you (depending on the variety!)
they look impressive
they are very photogenic
The last bullet point might not matter as much to you, but my fellow blogger friends will understand – some food just isn't easy to photograph (I'm looking at you, blondies).  Donuts love the camera – they are so darn cute!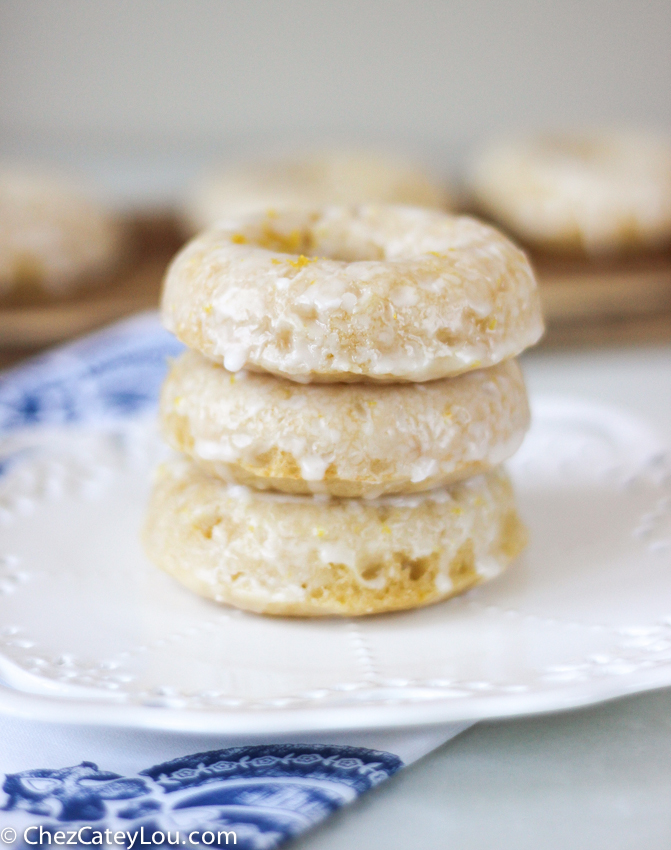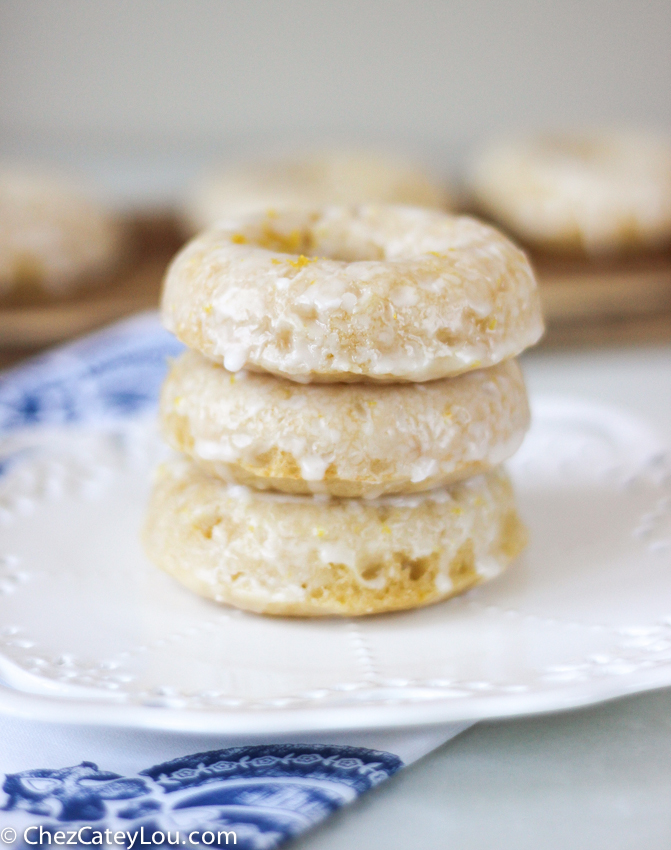 Ok you might be thinking I'm crazy for saying donuts aren't that bad for you. And I mean they definitely aren't a bowl of oatmeal. But in the realm of breakfast pastries, baked donuts are definitely on the lighter end of the spectrum. There are only 2 tablespoons of butter in here – the rest of the moistness comes from Greek yogurt. Plus, the amount of batter used in one baked donut is equal to about half of a homemade muffin! So you can eat two baked donuts and it is equal to one muffin! More is more in my book, so that is definitely a good thing.
If you really wanted to cut back on the sugar and make these healthier, you could omit the icing – they are so light and moist that they taste great plain. Or, you could add some lemon juice and a little sugar to greek yogurt and do a yogurt icing. Hmmm, sounds like I just came up with my next donut idea – that sound delicious!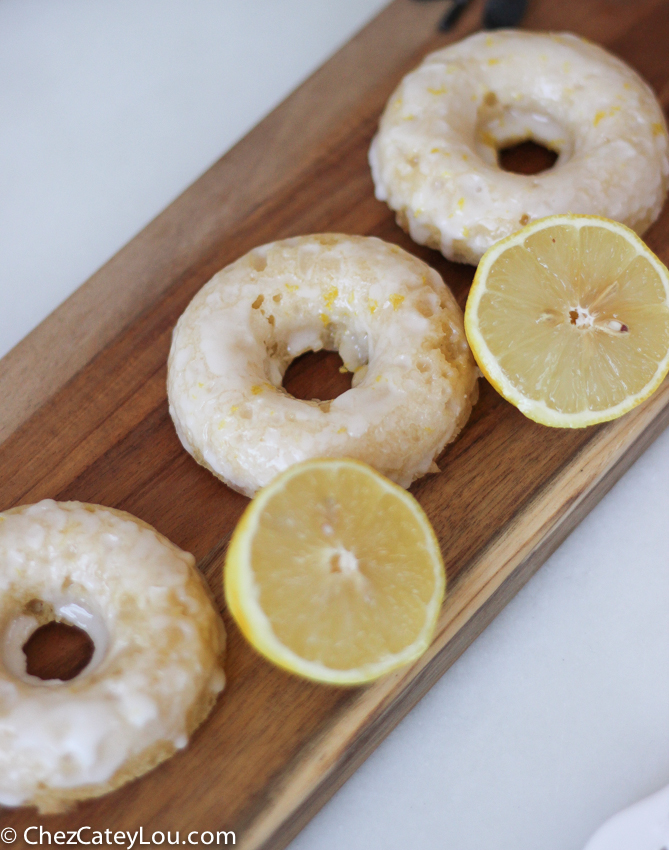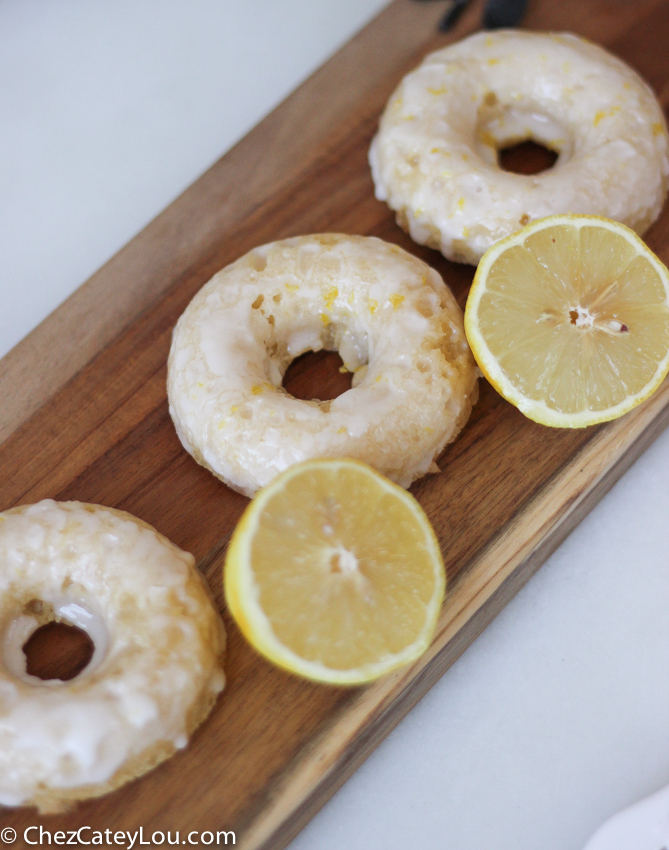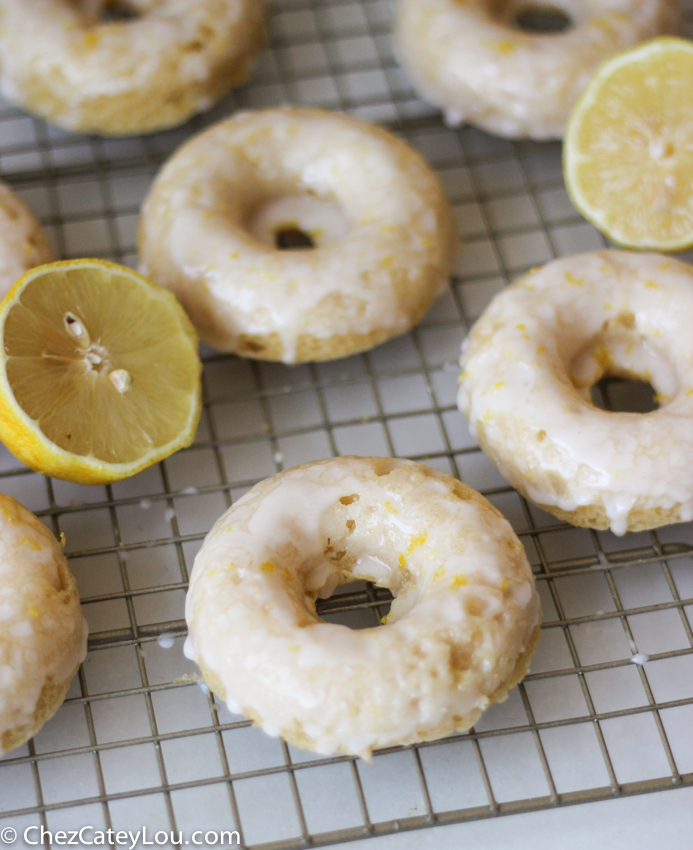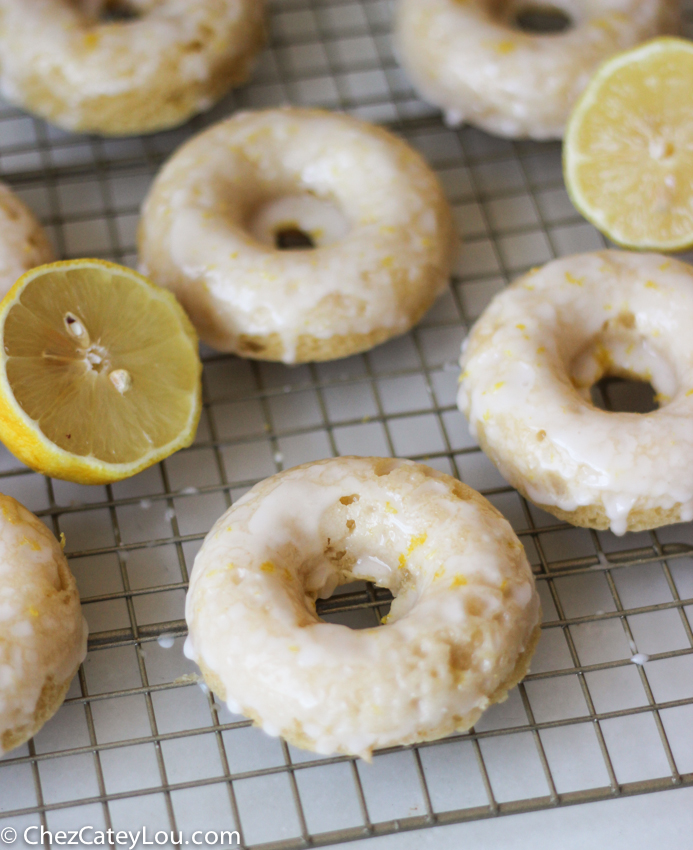 So even if you are a chocolate over lemon person, I still think you should try these donuts. They are perfect for springtime – so light and fresh.  And they will look great on your breakfast table or brunch spread!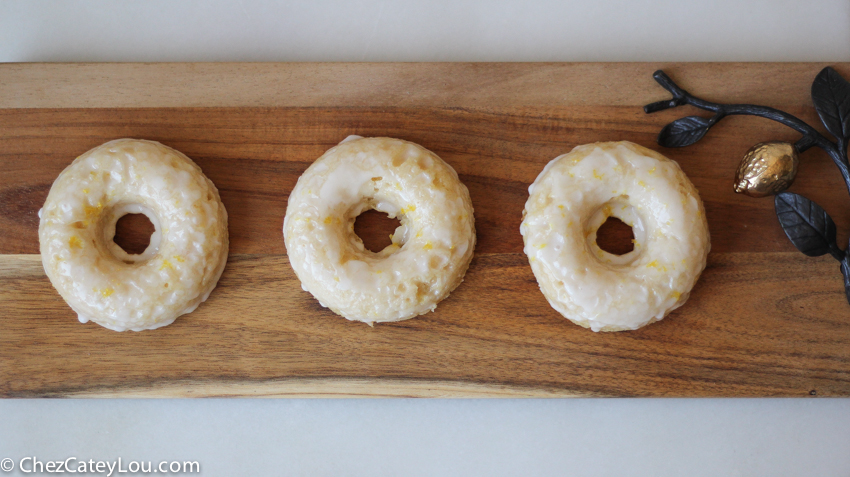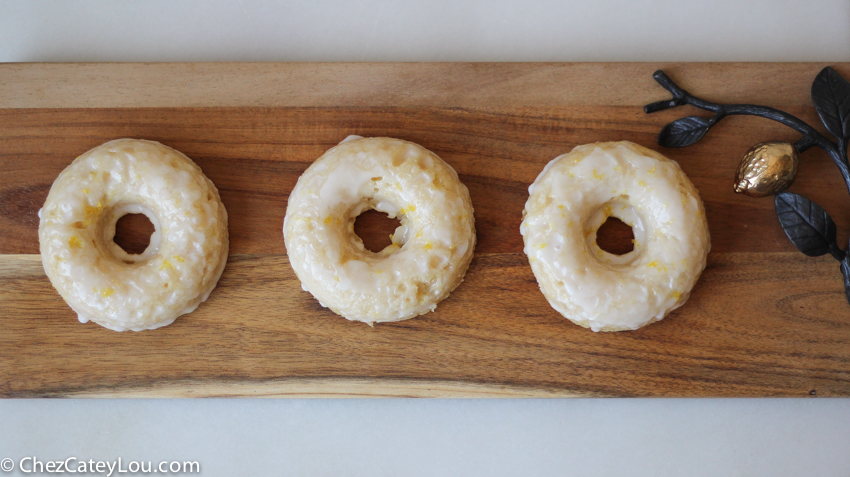 Baked Lemon Donuts made with Greek Yogurt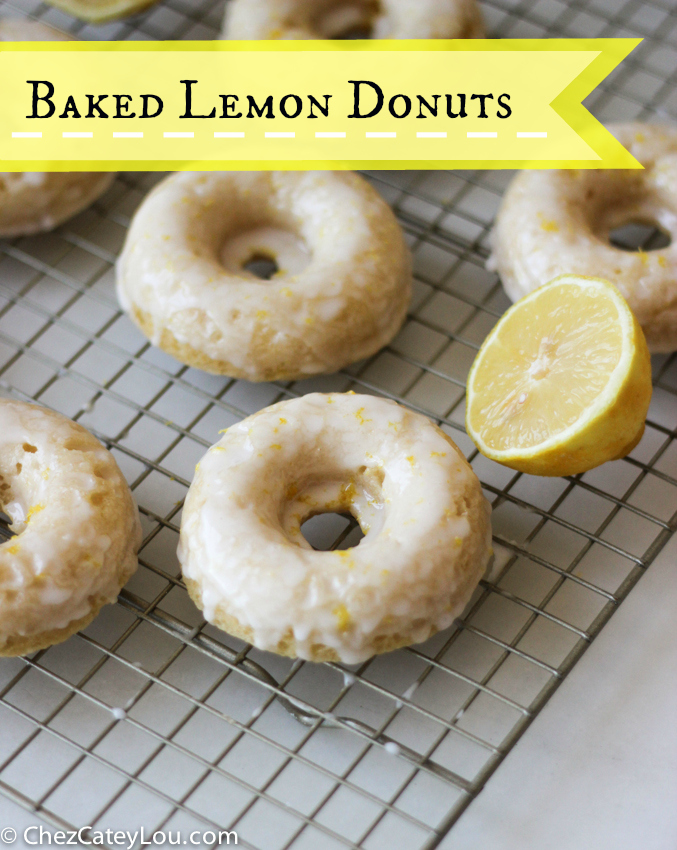 These baked lemon donuts are full of delicious citrus flavor. Greek yogurt is the secret to keeping them super light and moist - perfect for Mother's Day brunch!
Ingredients
1 cup flour
¾ teaspoon baking powder
¼ teaspoon baking soda
¼ teaspoon salt
zest of one lemon (about 1 teaspoon)
2 Tablespoons unsalted butter, melted
1/3 cup sugar
1 large egg
¼ cup milk
4 teaspoons lemon juice
3 Tablespoons Greek yogurt (I used 0% Chobani)
1 teaspoon vanilla

For the icing:

1 cup powdered sugar
1 - 2 tablespoons lemon juice
1 tablespoon greek yogurt (optional)
lemon zest
Instructions
Preheat oven to 325 degrees F. Spray a donut pan with nonstick cooking spray. If you have two pans, spray both of them - this makes 8 to 9 donuts.
In a medium bowl, whisk together flour, baking powder, baking soda, salt, and lemon zest.
In a separate bowl, whisk together melted butter, sugar, and egg. Add in the milk, lemon juice and yogurt, and whisk until well combined. Stir in the vanilla.
Spoon the batter into the donut pan - I like to put a small spoonful of batter in four parts of the donut and then gently use the spoon to fill the whole cavity.
Bake for 7-8 minutes, until just slightly golden brown - do not over bake. Turn out onto a wire rack to cool.

For the icing:

Whisk together powdered sugar and lemon juice until smooth. Add in greek yogurt, if desired (it makes the icing a little thicker) and whisk well. Add in more lemon juice until desired consistency is reached.
Dip each donut into the icing and garnish with lemon zest.
https://chezcateylou.com/baked-lemon-donuts-made-greek-yogurt/
© Chez CateyLou. All images & content are copyright protected. Please do not use my images without prior permission. If you want to republish this recipe, please re-write the recipe in your own words, or link back to this post for the recipe.
I have a slight obsession with baked donuts…here are some of my other faves!
Chocolate Donuts with Peanut Butter Frosting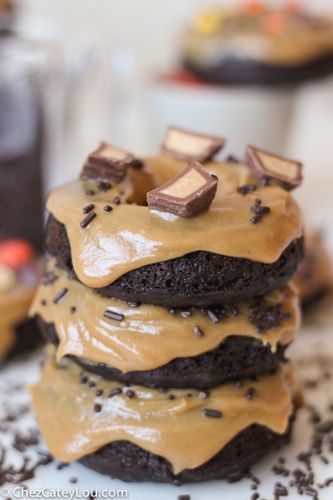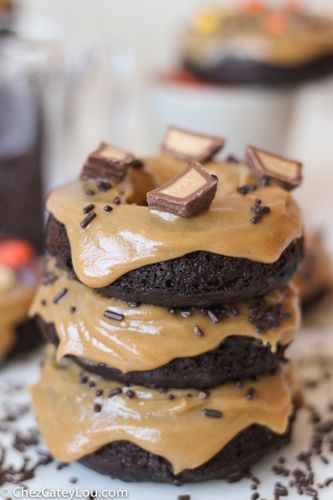 Chocolate Donuts with Strawberry Cream Cheese Frosting