Planning a trip to Portofino, Italy? Here is everything you need to know about where to eat, what to do, and where to stay in this beautiful Italian town!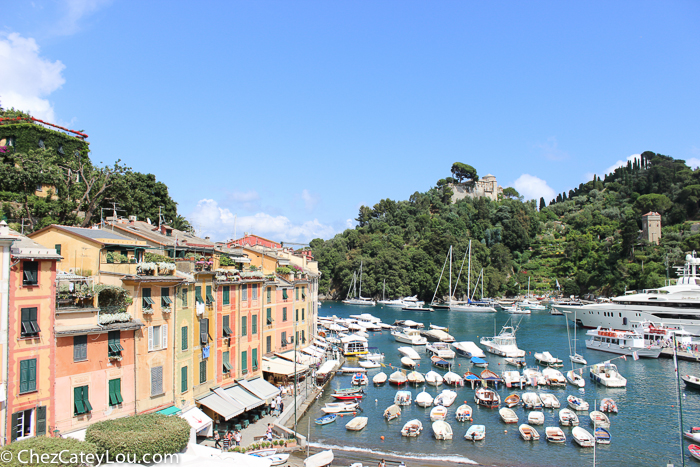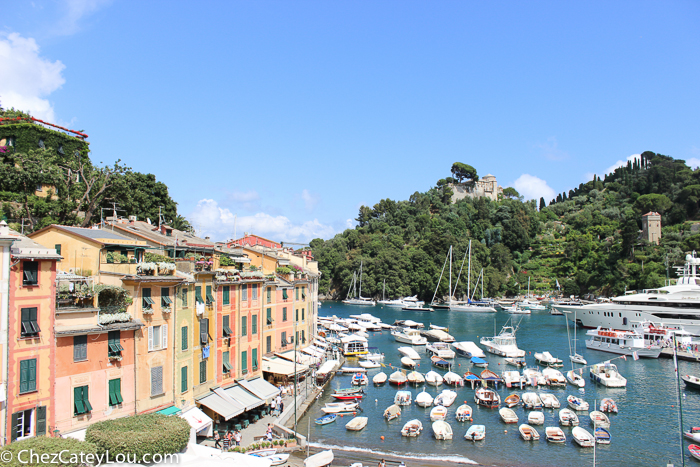 Wow. This is why we travel.
Ok, this is why Cate travels: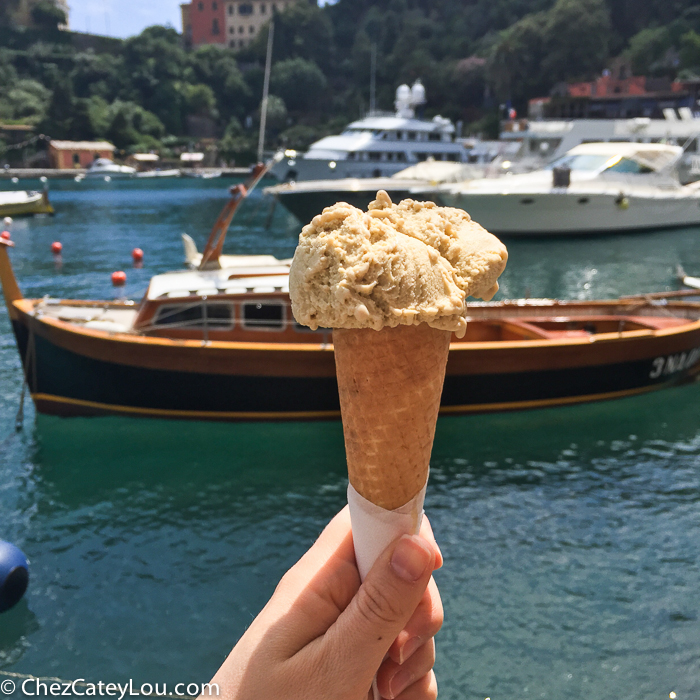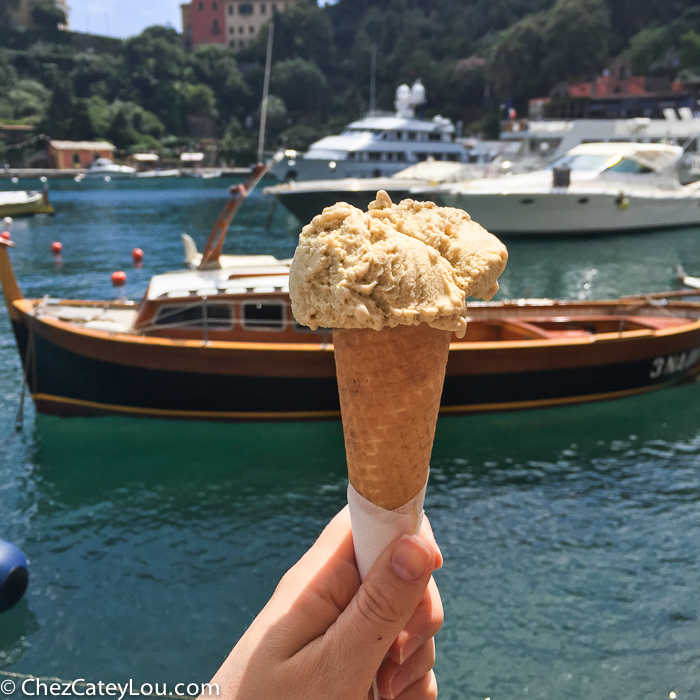 And this is why I travel: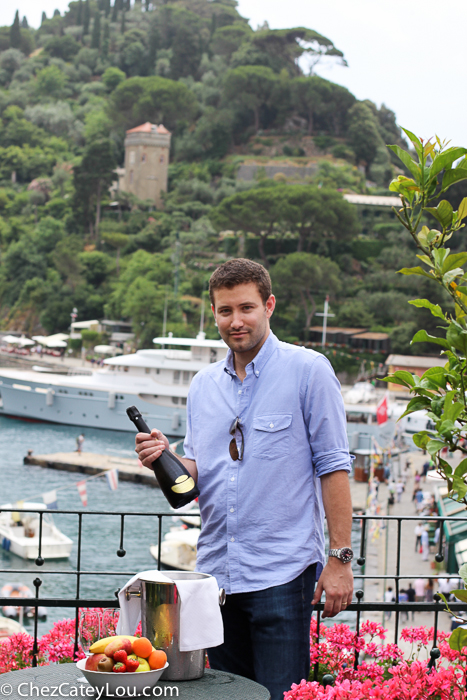 But really, towns like Portfino, Italy are the reason we love to travel.  We just got back from Portofino and we absolutely fell in love with it.  Here is everything you need to know about planning a trip to this charming Italian town.
Where to stay in Portofino:
Belmond Splendido and Splendido Mare. While the Splendido absolutely is a splurge, it is a truly one-of-a-kind property in an unforgettable setting. Just a short drive away from the Portofino town, the Splendido has incredible views, first-class amenities, and a welcoming and helpful staff. It is almost impossible to beat a day lounging around the heated salt-water pool, which overlooks the Portofino bay.  We stayed in the Splendido Mare property, which is in the actual town of Portofino.  More to come on the Splendido in a separate post.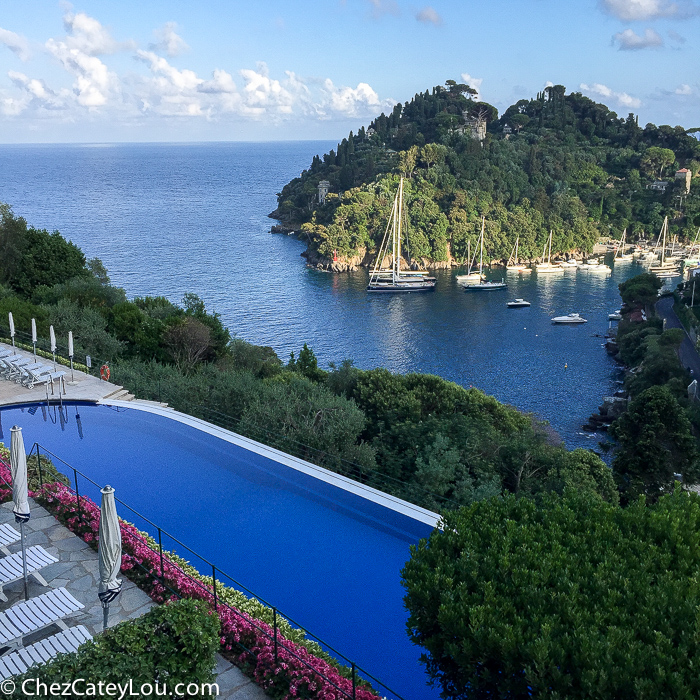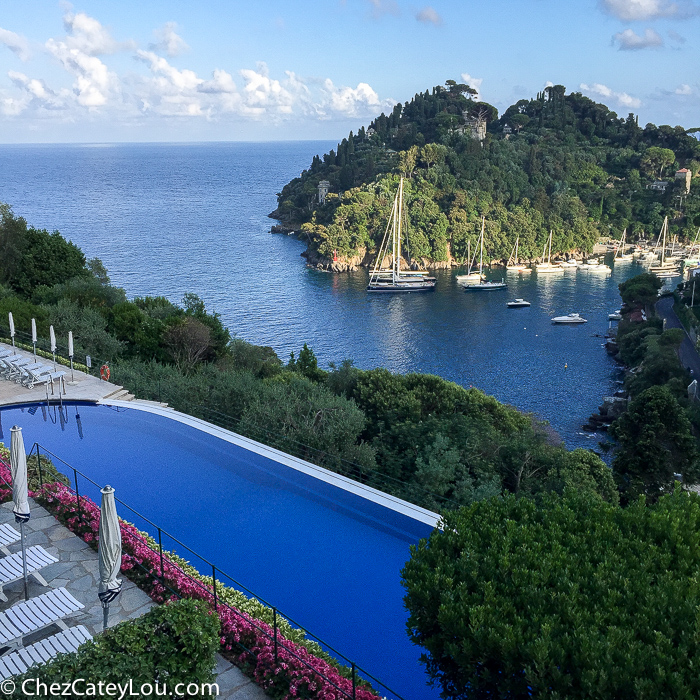 What to eat in Portofino:
Da U Batti: Da U Batti was our favorite restaurant in Portofino. Located slightly off the main square, Da U Batti is famous for its "scampi." The scampi at Da U Batti (and elsewhere in Portofino) are mid sized crustaceans (bigger than shrimp, maybe prawns or langoustines, maybe something cool I've never even heard of…) drowned in a scrumptious lemon, butter and herb sauce. Yes, they are shrimp-like, and yes it's called scampi, but this is very much not the "shrimp scampi" you'd order at an American Italian restaurant. Though they're a lot of work, the scampi is a must-order. The prawns (or whatever they are) are very tasty and you'll want extra bread to soak up the butter sauce – and bibs are not optional! Da U Batti also served our favorite pesto in Portofino. It's worth noting that in Liguria, pesto is often served with "mandilli" pasta. New to us, mandilli is long, sheet-like pasta that is typically used in lasagna. The noodle is very wide and long, almost like extra-wide pappardelle.  The meal concludes with complimentary limoncello and grapa; the atmosphere is relaxed and we loved the family-style service.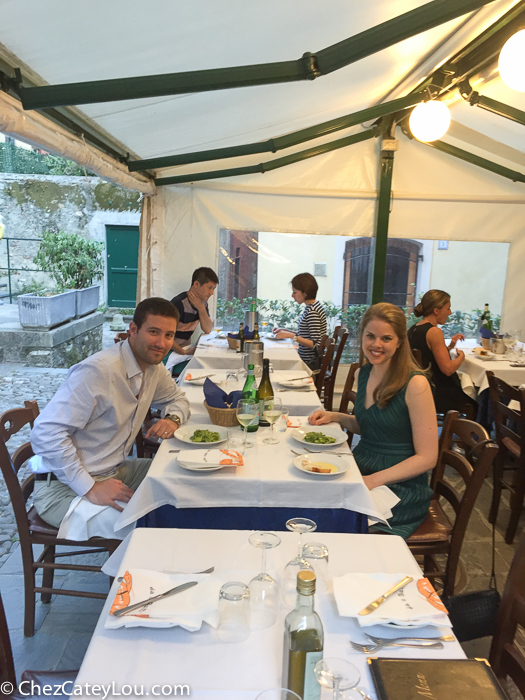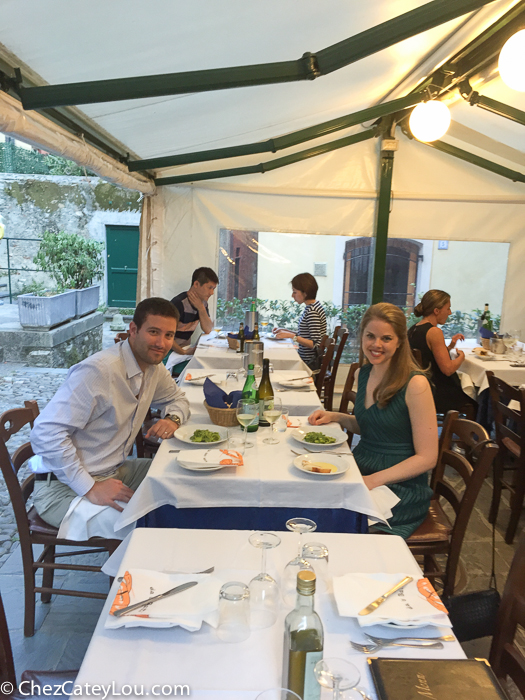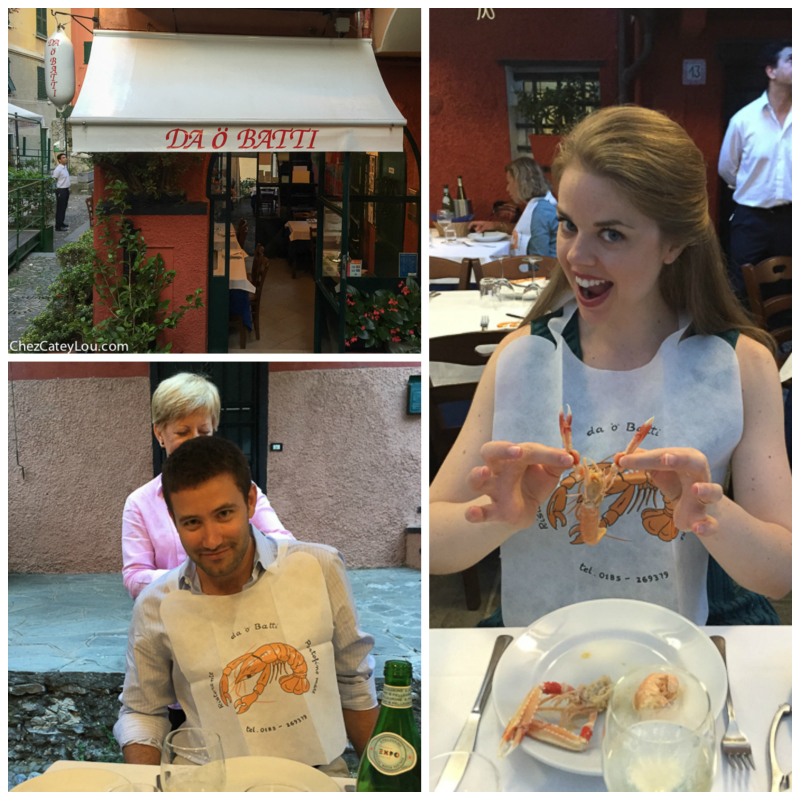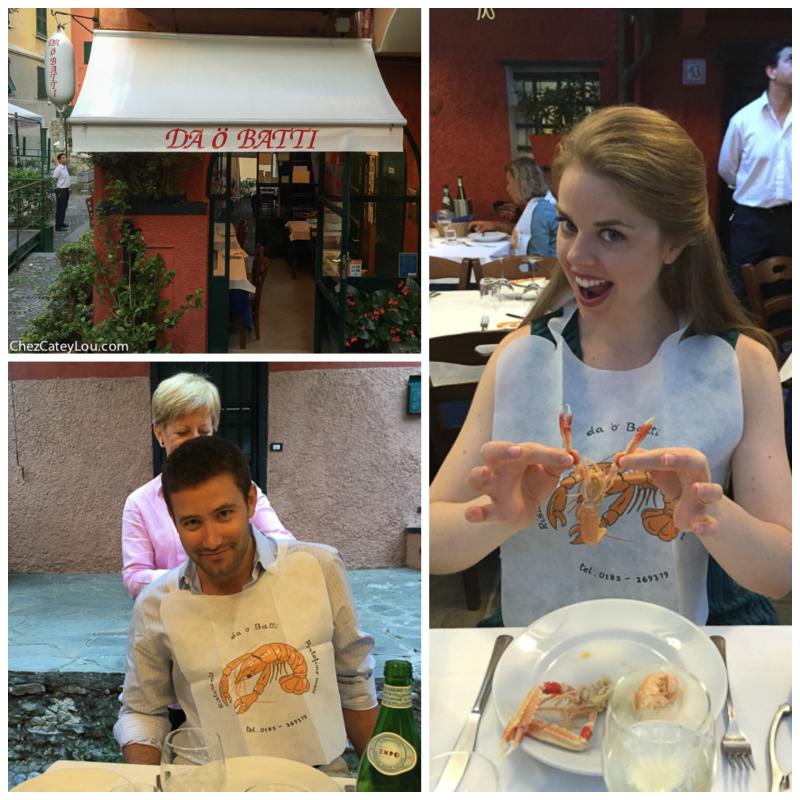 I Gemelli: Located directly on the main piazza, I Gemelli is a great option for lunch or dinner in Portofino. We shared an order of grilled veggies (eggplant, zucchini and tomato), mandilli al pesto, and frito misto. The frito misto was a more-than-generous selection of octopus, calamari rings, shrimp, and anchovies; lightly fried and incredibly fresh. The pasta was very good; simple but delicious.  And you can't beat the view of the harbor.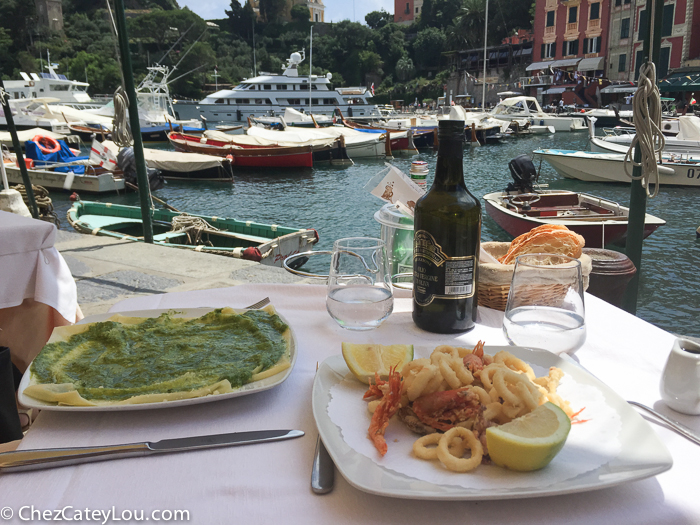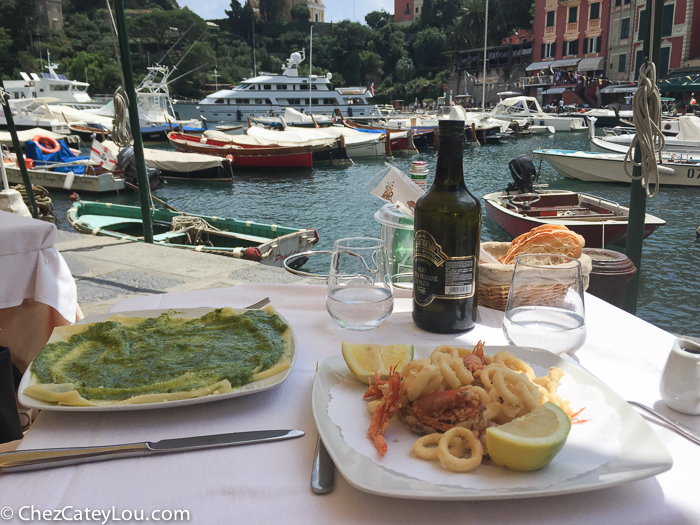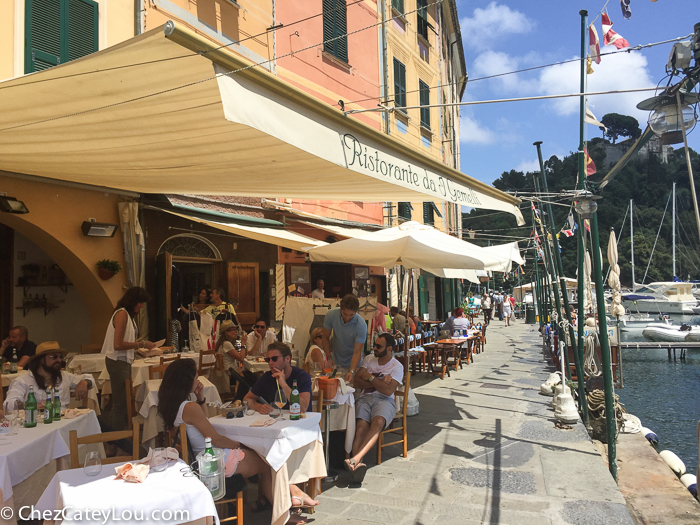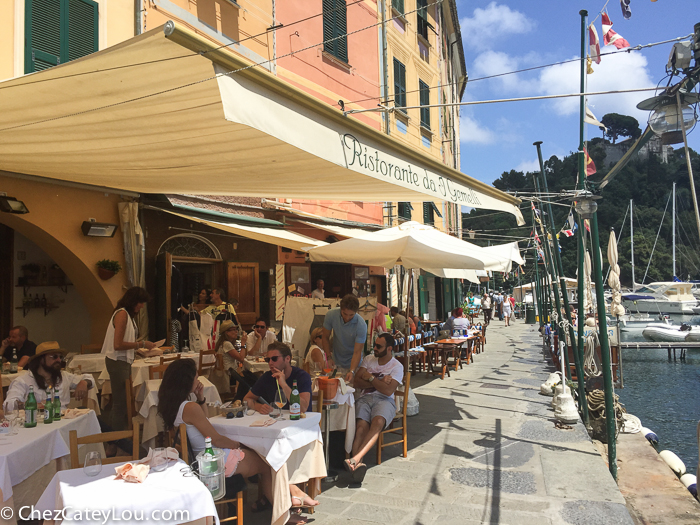 Pizzeria El Portico: El Portico, located across the path from the Splendido Mare, is the spot for pizza in Portofino. The pizza is really unique – especially for Italy. Unlike a traditional thin margarita style pie, the pizza is made in a pan and has a savory, almost deep dish-esqe, crust. At 6 euros, it makes for an awesome and inexpensive lunch.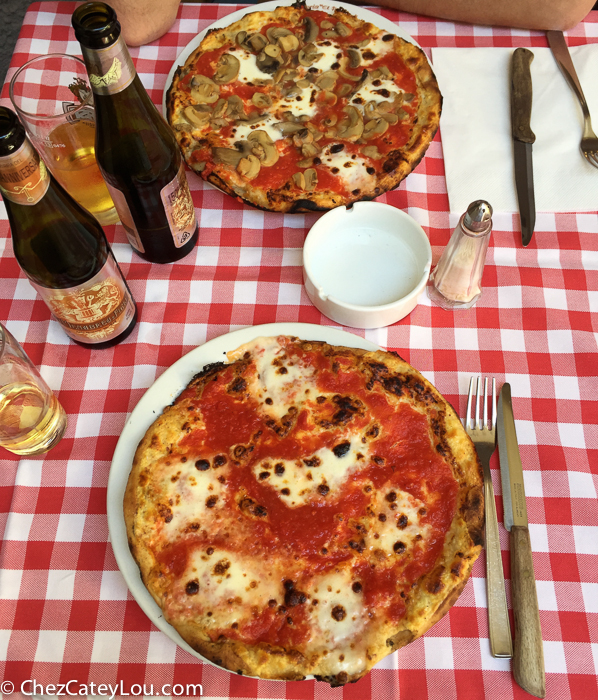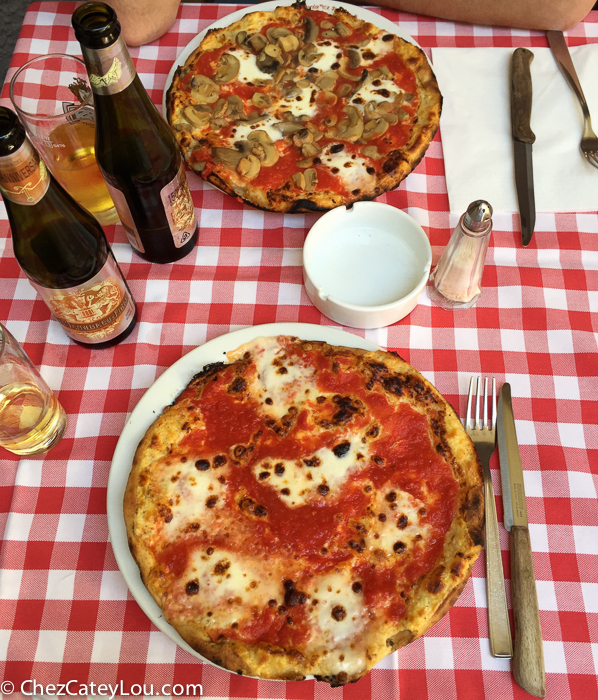 Trattoria Concordia: We are always intrigued with places a bit off the beaten path, and Concordia, which is the restaurant furthest away from the main piazza, has a good reputation with locals. Unfortunately, our meal was only so-so. The branzino in "green sauce" – a mix of oil, lemon, and herbs – was outstanding. However, the pesto was our least favorite in Liguria (very oily), and the house white by the glass was almost undrinkable. While the prices are reasonable, Concordia was not worth the trip up the hill and away from the beautiful backdrop of the water. Also, Concordia was the only restaurant in Portofino to have a service charge (10%, on top of coperto).
Ristorante Puny: Located on the main square near the water. Puny is the most well known restaurant in Portofino (it's a supposed celebrity hot-spot), however you'll pay 50% more for the same local specialties. We heard from enough locals that it's a bit of a tourist trap, so we decided to skip.
Gelato – Calata 32: There are several gelaterias in the main piazza, and Cate tried all of them in the name of research.  The hands down winner was Calata 32.   We always judge gelato by the pistachio and theirs was one of the best we had on the entire trip.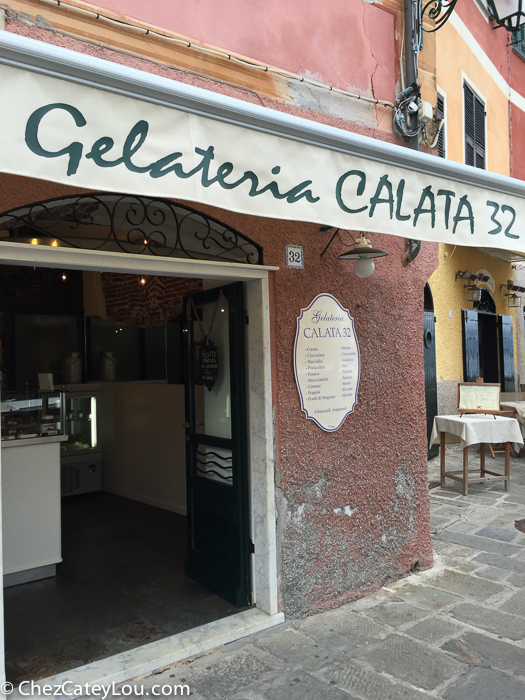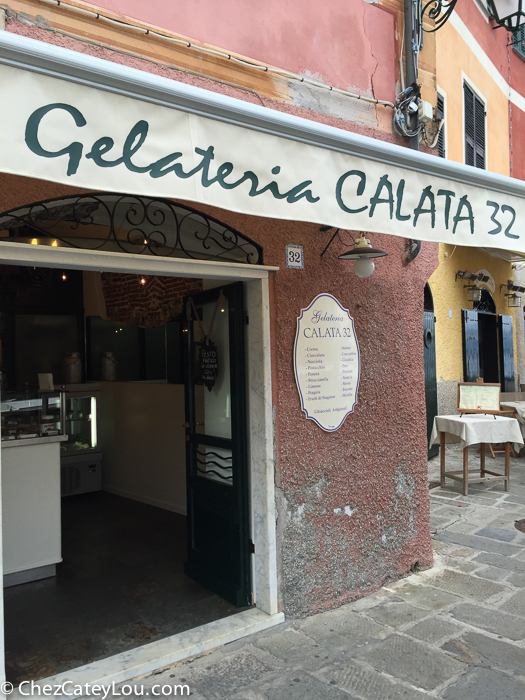 One word of advice, make sure to check the operating hours for the restaurants to avoid disappointment.  They all close on different days throughout the week.
What to do in Portofino
Relax? Unwind? Take a load off? Unlike most of Italy, there's no list of  "must do" events or "must see" sights in Portofino. No museums, no ancient artifacts, not even any can't miss restaurants. In a way it's almost liberating. You can partake in any number of water activities (boat trips, kayaking) or explore the nearby towns (Rapallo, Santa Margherita Ligure), but unless you're in Portofino for more than a few nights, we recommend staying put and enjoying the beautiful surroundings.
For those so inclined, there is a very manageable (25 mins) uphill walk to the town church and a castle (Castello Brown), with great views along the way.  There is actually a small bar at the end of the walk, in case you need a little refreshment after your hike, although it is closed in the morning. We recommend doing the walk in the morning before the ferries start dropping off tourists.  We didn't see a single person for the entire walk!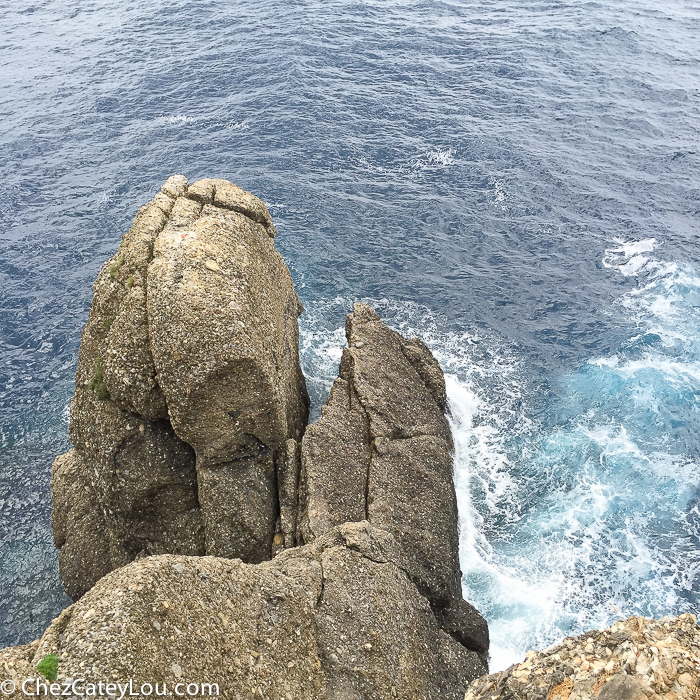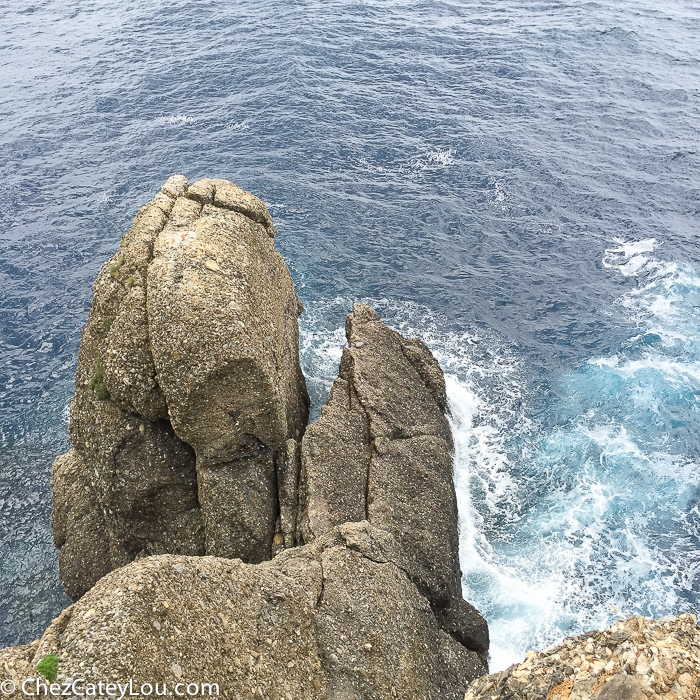 How to get there:
Portofino is in the Liguria region, an hour away from Genoa and two hours from Milan. The easiest way to get there is by car service (we recommend Sonia from Monferatto Tours). You can also take a train from Milan to Rapallo or Santa Margherita Ligure and then a bus to Portofino.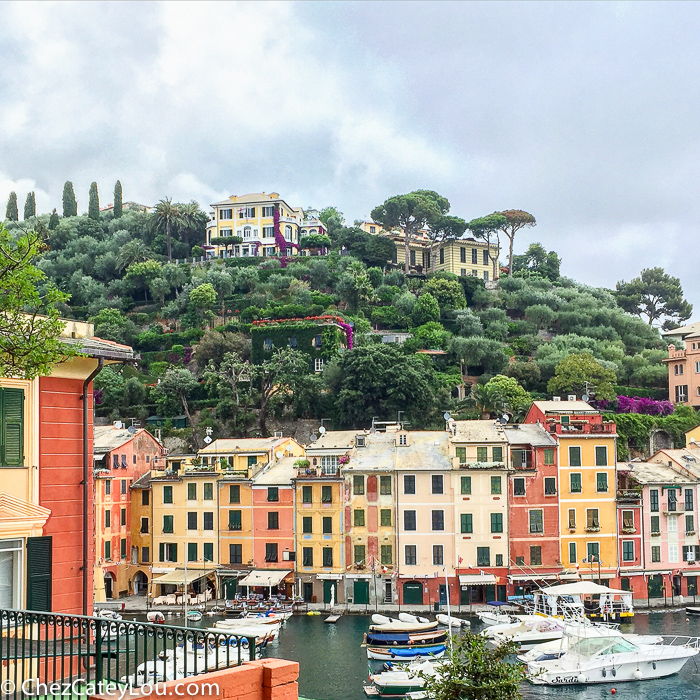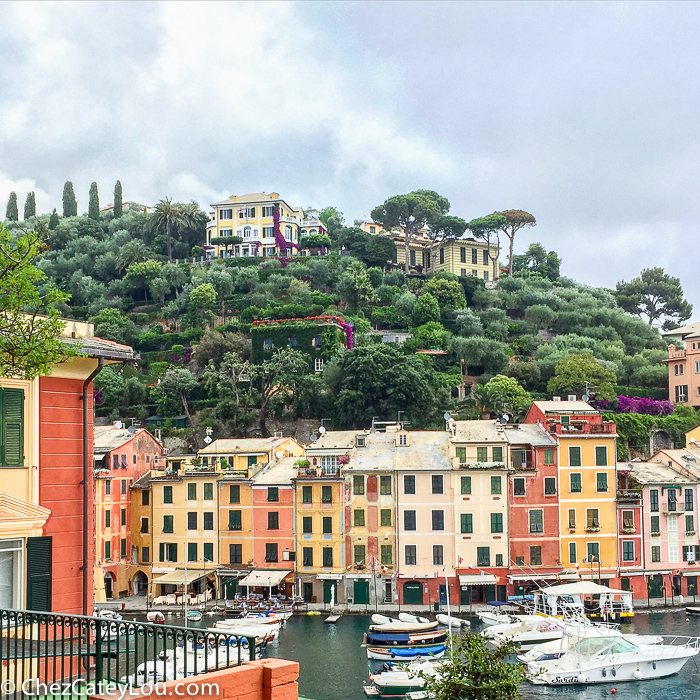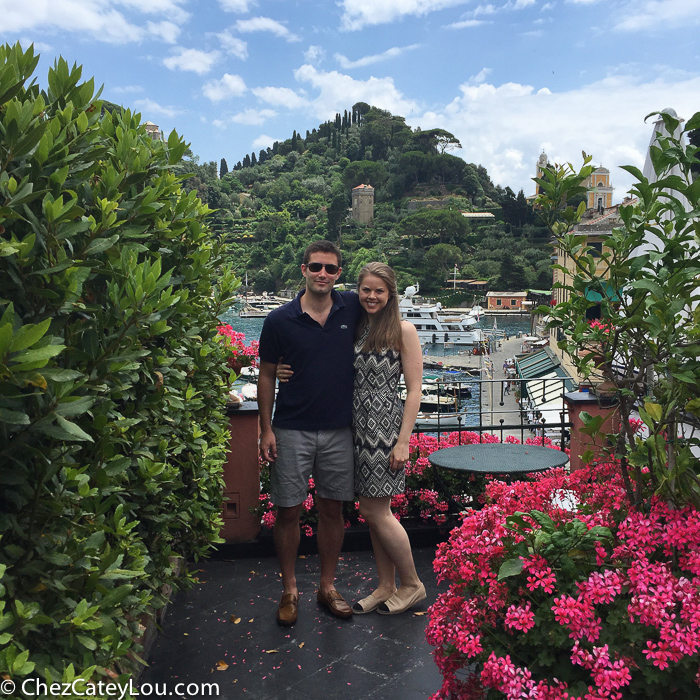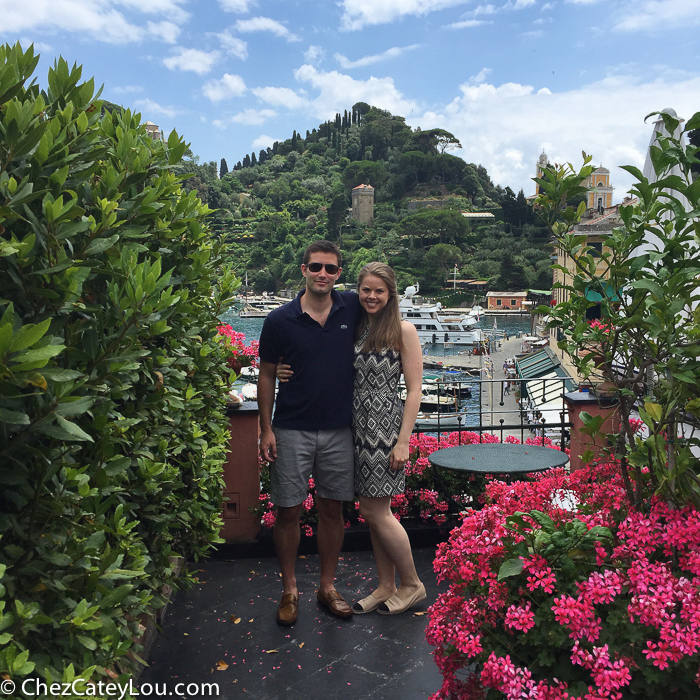 Follow Chez CateyLou around the internet!
Pinterest | Instagram | Stumble Upon
Looking for more Italian trip inspiration? Check out our posts on Florence, Tuscany, Lake Como and Modena.