Charleston, South Carolina is a charming southern town full of amazing food. Here are two of our favorite meals in Charleston – Husk and Xiao Bao Biscuit.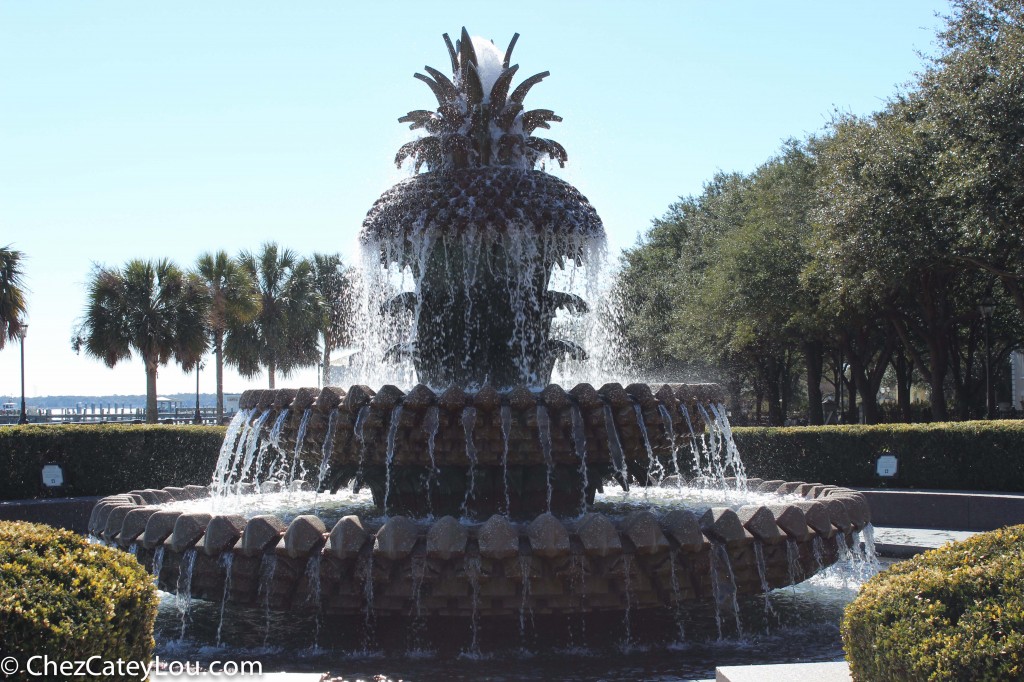 Friday Dinner Series is back with a look at two of our favorite spots in Charleston, South Carolina. A few weeks back, Cate and I escaped snowy New York City for a weekend trip to one of the South's culinary hotbeds. As a Northerner you won't hear me say this too often, but man, the South really knows how to eat. Biscuits and gravy, fried chicken, bacon everywhere – and tons of beer and bourbon to wash it down. If I wasn't 90% sure all of those things were bad for you I'd never eat anything else.
Charleston certainly excels at traditional southern food, but there's more to their food scene than just shrimp and grits. They have an incredible amount of great restaurants in a relatively small area. Today, a quick look at Husk (actually, the Bar at Husk) and Xiao Bao Biscuit.
Husk is one of the most well regarded fine dining options in Charleston and is located in an old country house in the middle of downtown. It won Best New Restaurant honors from Bon Appetit magazine in 2011 and the menu includes many innovative twists on Southern Classics.
I wish I had more to say about Husk restaurant, but unfortunately The Bar at Husk (a separate building) happens to be right next-door.  Actually it is not unfortunate at all.  The Bar at Husk is awesome. Cate and I arrived at Husk a little early for our reservation and were somehow able to score one of the few tables in the first floor of the bar building. Everything from the exposed brick walls to the great craft beer menu to the handle-bar mustached bartenders told me that this was the place to be in Charleston. We started with some fantastic cocktails. I had the Fire in the Orchard, Husk's take on an Old Fashioned made with Rye whiskey, smoked apple juice, Cointreau, brandy, bitters, pickled jalapeno and a sugar cube. I loved the smokiness from the apple juice and it definitely had some heat to it.  Cate ordered the Charleston Light Dragoon's Punch (California brandy, Jamaican rum, peach brandy, black tea, lemon juice, raw sugar). It was a really well balanced drink and even won over Cate despite her insistence that she doesn't like rum.
While enjoying our cocktails, we tried an order of the pimento cheese and Benton's bacon jam on benne crackers. Benne crackers are thin, wafer-like crackers made with sesame seeds that are native to the south. This rendition, covered in cheese and studded with bacon jam, was one of the best bites I've had all year. The bacon jam has such an incredibly powerful bacon flavor to it.  I could eat it by the spoonful.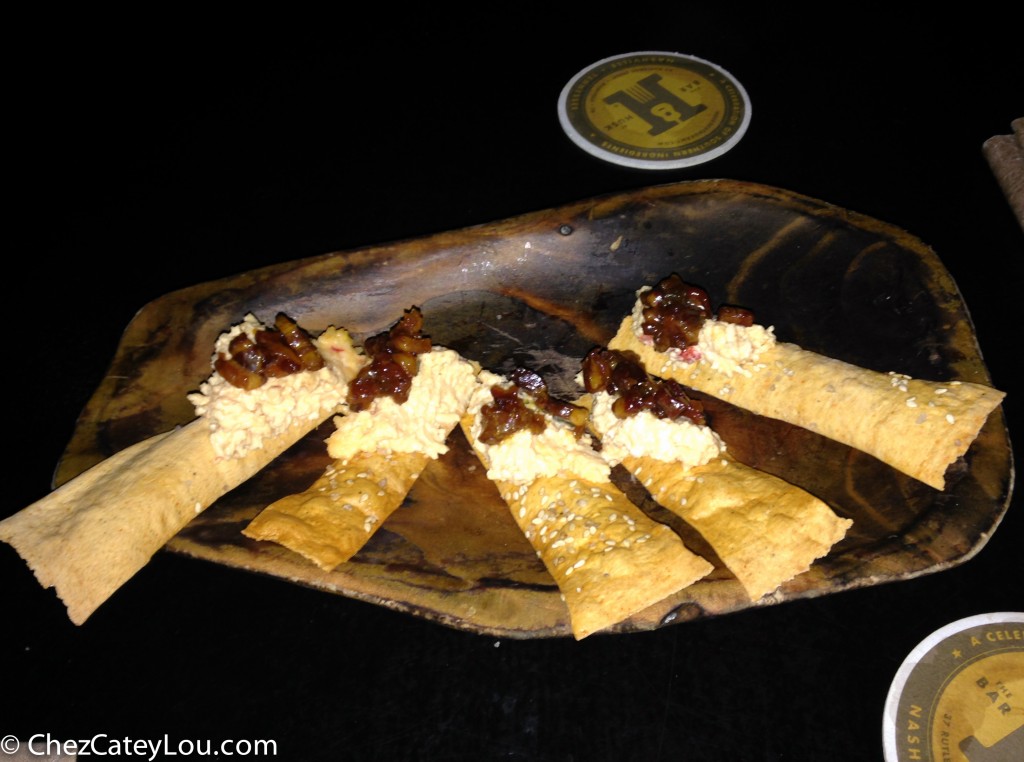 As we sat at the bar, we saw an inordinate amount of burgers go by. And they looked good. Really good. I asked our waitress about the burger and she said they were famous for them. But everyone says that, so I had to do some research of my own. After about 90 seconds of Googling (really, just read this), it was obvious that our nice dinner was getting scrapped and we were eating these burgers. And we've never made a better decision.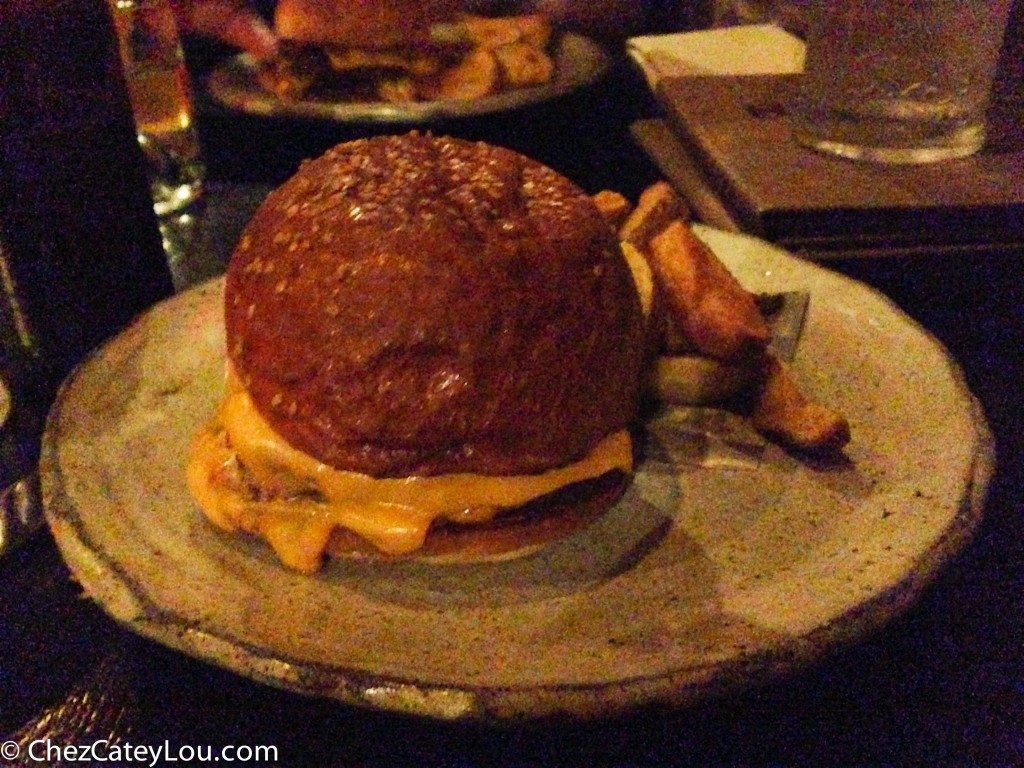 Husk's burger patty is a mixture of chuck and hickory smoked bacon (I love the South). Two thin patties are then steamed with onions and topped with American cheese, bread and butter pickles, and a special sauce. It's then served on a house made buttermilk and sesame seed bun. The result is an unbelievably flavorful burger. The bacon shines without being overpowering and the yellow cheese is perfectly gooey. It's undoubtedly worthy of all the acclaim, was one of my favorite burgers ever, and is enough reason by itself to visit Charleston.
Yes, somehow an Asian restaurant tops our list of places to try in Charleston. Xiao Bao Biscuit began as a food truck started by the husband and wife team of Josh Walker and Duolan Li and has grown into a full service restaurant located on the north side of town in a converted gas station. It's a pretty cool spot and best of all, they serve fantastic food.  The name is a bit of a misnomer because sadly, they do not serve any biscuits.
We visited XBB for lunch on our last day in town. It was 65 degrees outside in mid January (again, I love the South) so we decided to eat outside on one of the six picnic tables at XBB. For starters we ordered their famous Okonomiyaki ($8), a vegetable pancake made from shredded cabbage, kale, carrots, and scallion. The pancake is topped with chili sauce and Japanese mayonnaise, plus a bright sprinkling of furikake seasoning, and in our case, two pieces of pork belly. This colorful dish definitely has a lot going on but the flavors work so well together. If I'm being nitpicky I would have liked a little more heat, but it was a great way to kick off lunch.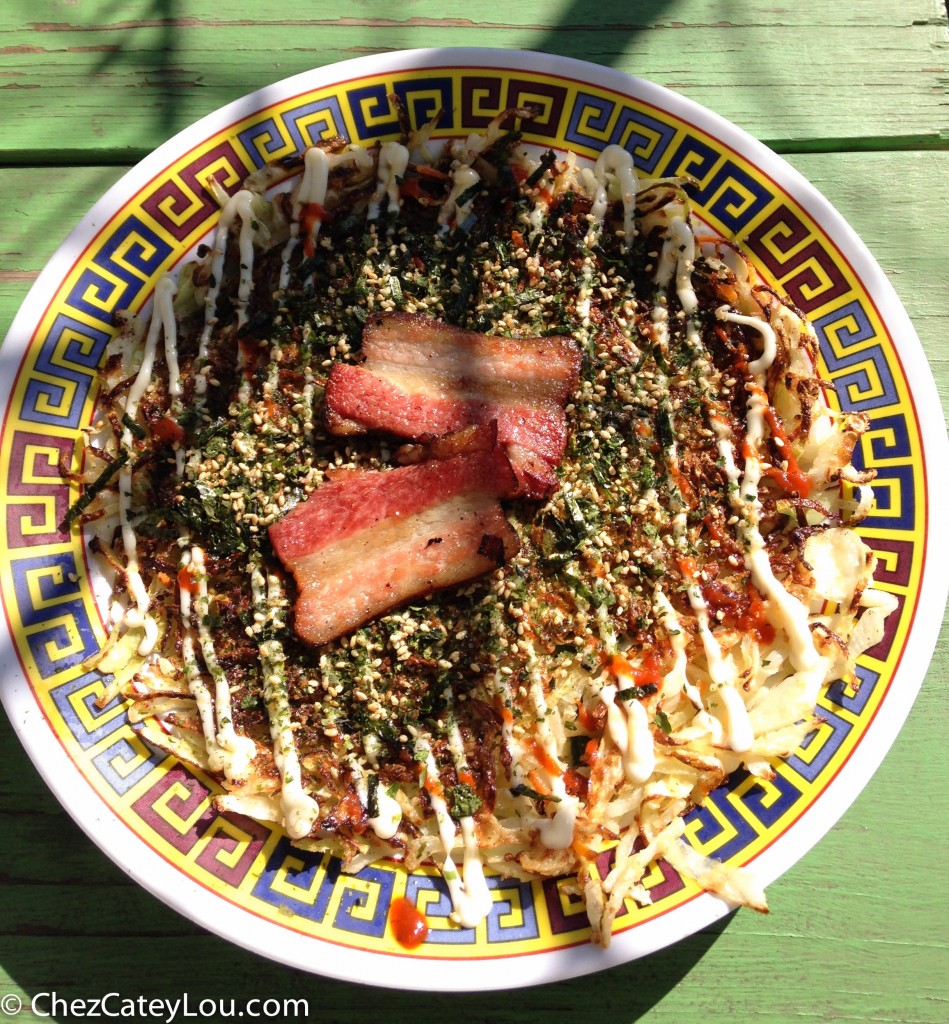 For entrees we split a Som Tum Chicken (black bean fried chicken with rice and spicy papaya salad) and a Paratha (Thai green curry served with veggies and paratha bread). The crispy chicken on the Som Tum Chicken dish was delicious and any heat I was missing with the Okonomiyaki was more than made up for with the spicy papaya salad. The Paratha was even better.  This fresh veggie dish had delicious house made paratha bread (Indiana flatbread) and was topped with fried falafel balls.  Definitely hit the spot on a gorgeous winter day in Charleston.  And of course, like many of the establishments we visited in Charleston, XBB has a great drink menu.  I particularly love beers from the nearby Westbrook Brewing.  Cate said that if this restaurant was in NYC, she would eat here everyday.  And with no lunch entree over $12, she really could.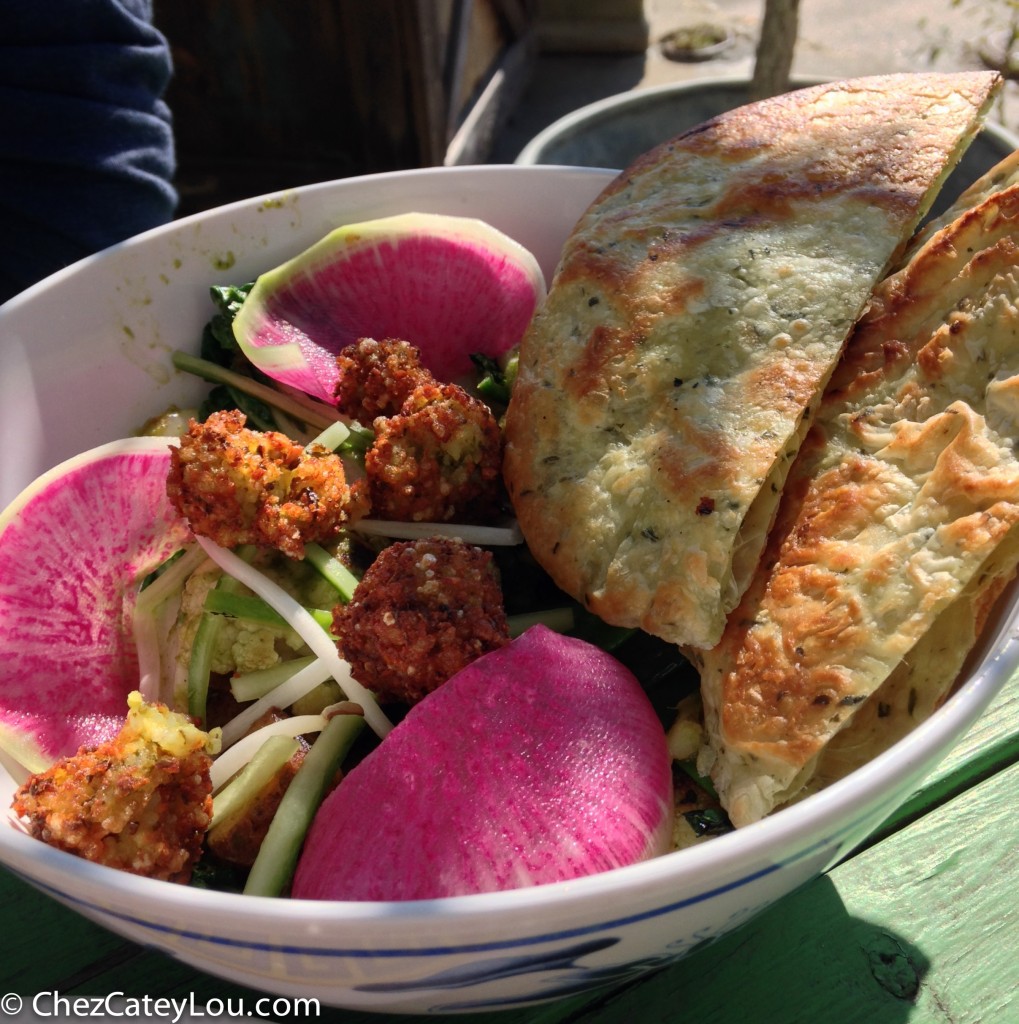 Husk
76 Queen St, Charleston, SC 29401
(843) 577-2500
Xiao Bao Biscuit
224 Rutledge Ave, Charleston, South Carolina 29401
(843) 743-3880