These blueberry muffins are so light thanks to Greek yogurt. Frozen blueberries work so well in muffins, and make these easy to whip up any time of year!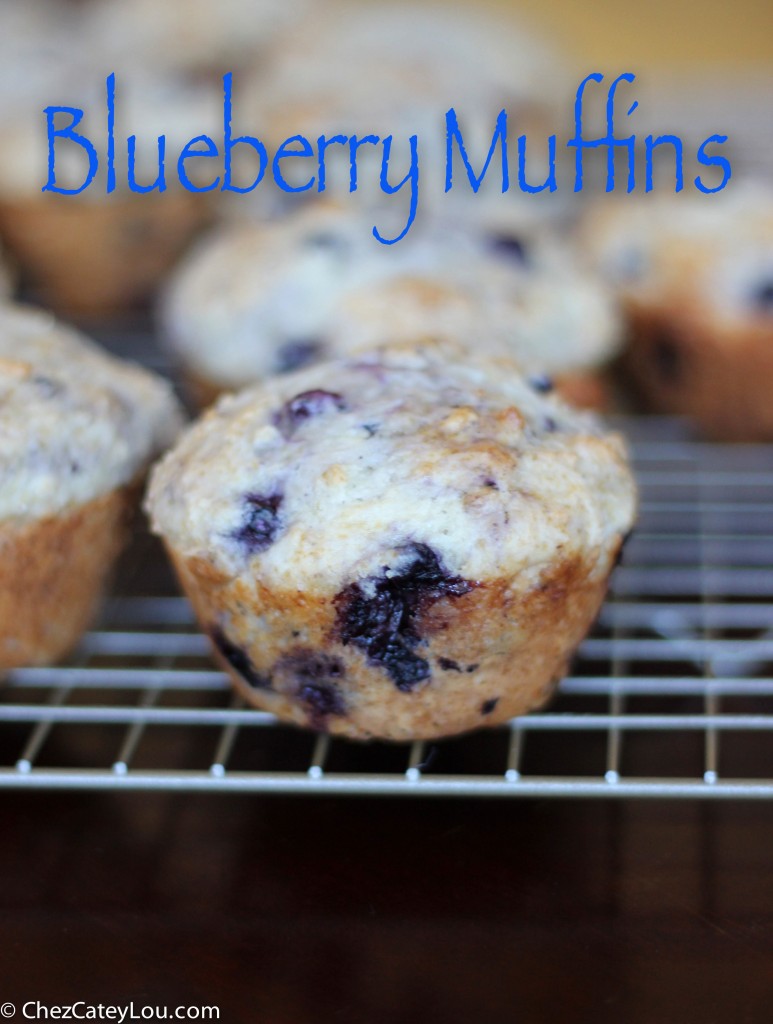 Good morning!  Anyone in the mood for a muffin this morning?  I don't know about you, but I am in the mood for a muffin just about every morning.  And while I would like chocolate chip or cookie butter to be a part of breakfast every day, my jeans disagree.  So instead, let's have blueberry muffins!  I used frozen blueberries to make these because the fresh ones are looking pretty weak these days.  But frozen blueberries are good year round, and they actually work better than fresh ones in some recipes.   I like to use these frozen wild blueberries  when I make muffins because they are smaller, but full of great flavor.
Now these blueberry muffins are not completely skinny.  There is some butter and sugar in there – I wanted them to taste good after all 🙂 .  But there is 1 ¼ cups Greek yogurt, which adds a ton of protein for little to no fat!  Plus it keeps these muffins super light and moist in texture.  I love baking with Greek yogurt!  The original recipe calls for sour cream, so you can definitely use that if you have some on hand. I always prefer to sub in Greek yogurt when I can though – I figure why not save some fat and calories and add in some protein?  Because we all know that I am going to eat at least two muffins, and possibly more so might as well cut calories where I can! 
This is a great muffin recipe to bookmark – it is so easy to throw together, and you can customize it with what you have on hand.  Add in any type of berry.  Mix in chocolate chips.  Top them with cinnamon sugar.  Throw in cranberries and pecans instead of blueberries.  The possibilities are endless!
Blueberry Muffins made with Frozen Blueberries
These blueberry muffins are so light thanks to Greek yogurt. Frozen blueberries work so well in muffins, and make these easy to whip up any time of year!
Ingredients
2 cups (10 ounces) all-purpose flour
1 tablespoon baking powder
½ teaspoon salt
1 large egg
1 cup (7 ounces) granulated sugar
4 tablespoons unsalted butter, melted and cooled slightly
1 ¼ cups (10 ounces) Greek yogurt, I used 2% chobani (or you can use sour cream)
1 ½ cups frozen blueberries, (I used wild blueberries, which are smaller than regular)
Instructions
Preheat Oven to 350 degrees F. Spry a muffin tin with nonstick cooking spray or line with paper liners.
In a medium bowl, whisk together flour, baking powder, and salt until well combined.
In another medium bowl, whisk egg until light-colored, about 20 seconds. Add sugar and whisk for about 30 seconds, until the mixture is thick. Add melted butter in 2 parts, whisking to combine after each addition. Add the yogurt or sour cream in 2 parts, whisking just to combine.
Add the frozen berries to the flour mixture and toss to combine. Add the wet mixture to the dry and fold it together. Do not overmix - the batter will be thick and slightly lumpy.
Scoop the batter into the muffin tins. Bake for 20 - 25 minutes, until light golden brown and a toothpick inserted into the center comes out clean. Cool in the pan a few minutes, then turn muffins out onto a wire rack to cool completely.
Notes
https://chezcateylou.com/blueberry-muffins-made-with-frozen-blueberries/
© Chez CateyLou. All images & content are copyright protected. Please do not use my images without prior permission. If you want to republish this recipe, please re-write the recipe in your own words, or link back to this post for the recipe.
Need more blueberries in your life?  Try my Blueberry Lemon Yogurt Loaf!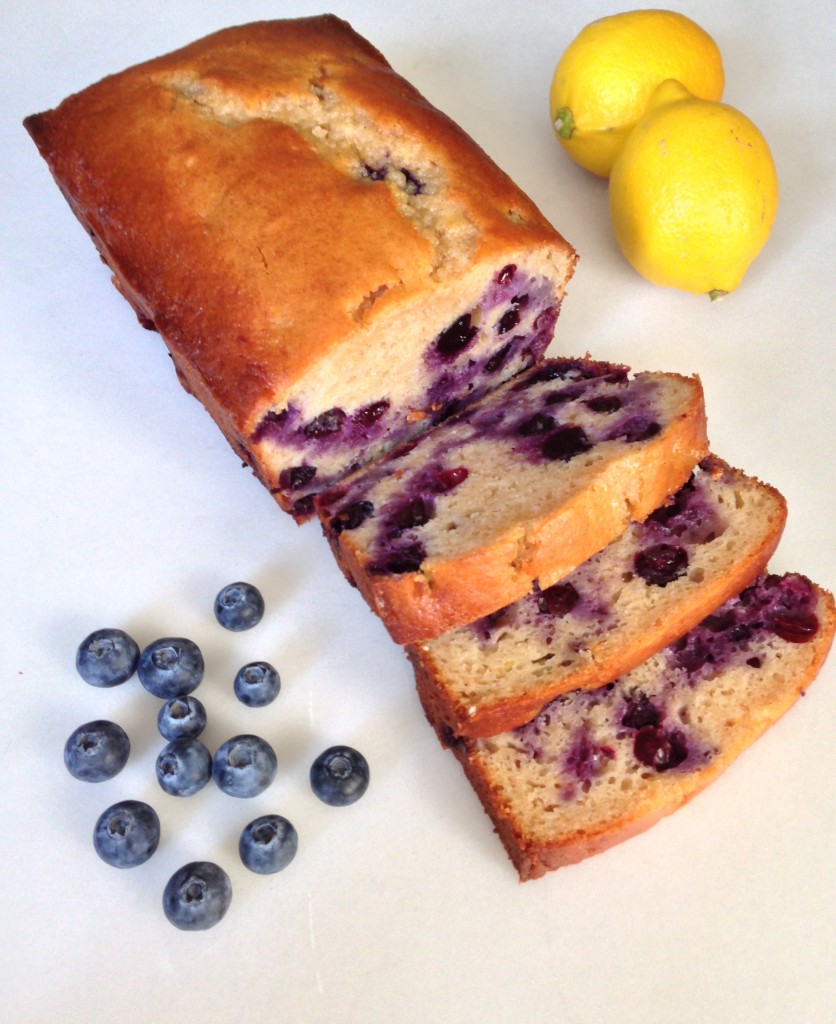 Or if you want to incorporate whole wheat into your blueberry muffins, this recipe is delicious.