Pair Skinny Nut™In-Shell Pistachios with Greek yogurt, blackberries, and green tea for a healthy and filling snack that is absolutely delicious!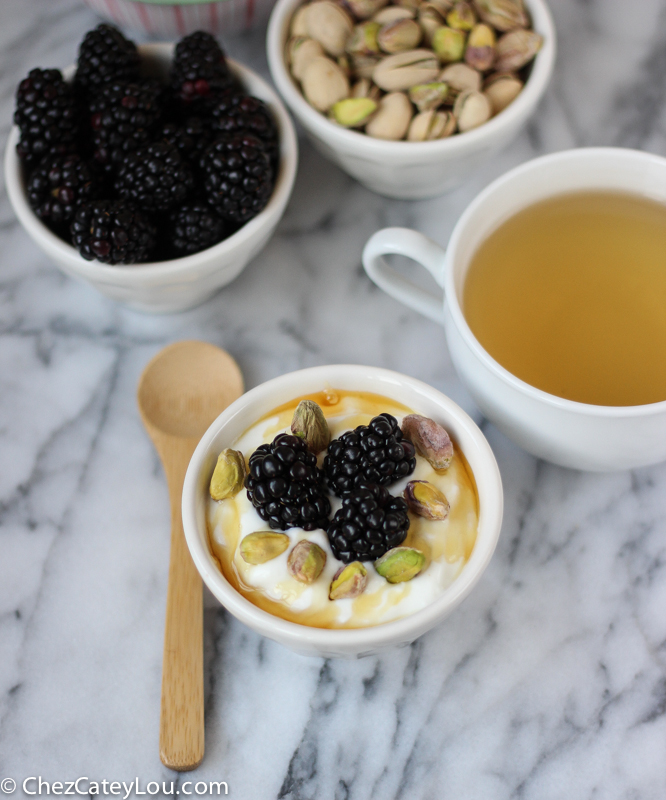 If you've spent any amount of time with me, you know I love my snacks! I seriously can't go two hours without snacking on something. But when you snack as much as I do, the key is to keep the snacks healthy and  nutritionally balanced. That's why one of my favorite snacks to reach for are pistachios! They are a great way to get a salty, crunchy fix while sticking with a healthy diet.
Plus, pistachios pair so well with other foods to create perfect snacks or mini-meals. One of my favorite pairings is pistachios with Greek yogurt, blackberries, and green tea to drink. This is literally the perfect snack –  protein from the yogurt, a little healthy fat (plus protein and fiber) from the pistachios, vitamins and fiber from the berries, and antioxidants from the green tea. Talk about a power snack! And filling too. I add a small drizzle of honey too since I like things sweet!
Scroll to the bottom of the post for a chance to win a year's supply of pistachios!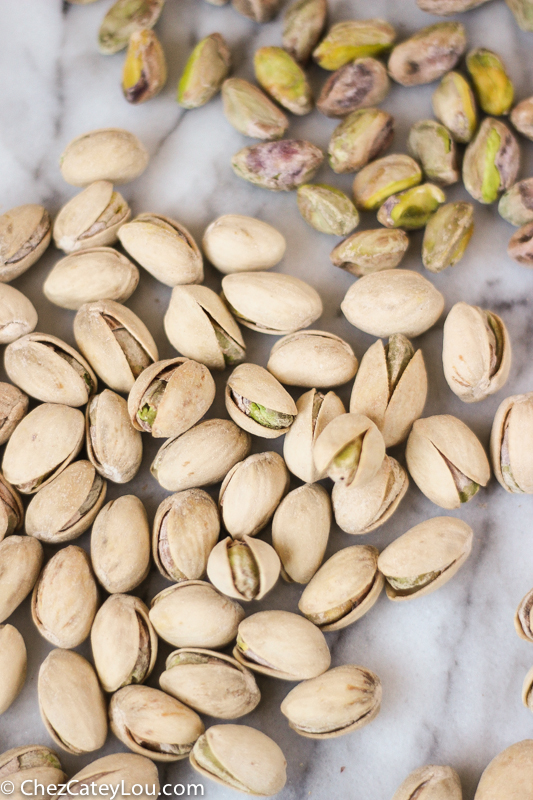 I've always loved pistachios. I remember as a kid my cousins used to get pistachios in their stockings for Christmas. I usually spent at least two nights at their house the days after Christmas, and we would just eat pistachios for days! And I still love them 1) because they are delicious but 2) because they take longer to eat than regular nuts, so you end up eating less! The shells serve as a visual cue to show you how much you've eaten, which helps you control how much you eat. And I don't know about you, but I can definitely use some help in the self-control department!
That's why pistachios are called the Skinny Nut™. They are one of the lowest calorie and lowest fat nuts. You can have 30 nuts for only 100 calories – and those 100 calories are full of protein and fiber, helping you to feel full for longer.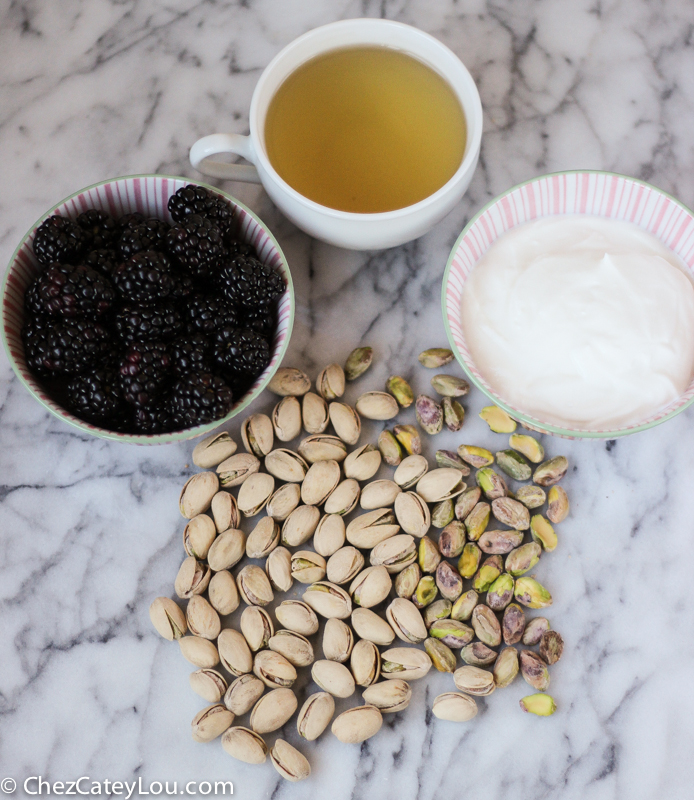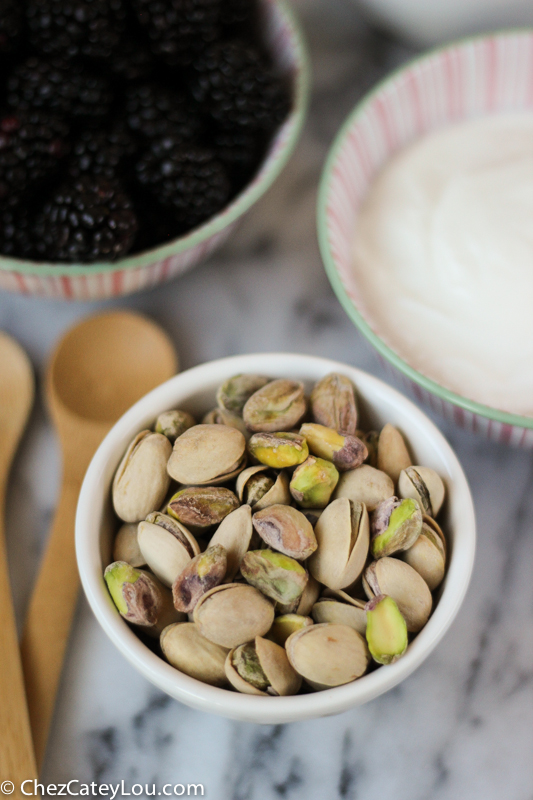 Want to win some pistachios for yourself??
The Pistachios Health Institute has declared 2015 the Year of the Skinny Nut™. To celebrate, they are giving away a year supply to one lucky winner! What a great way to help you stay on track with healthy eating in 2015. You can enter to win on their Facebook page (sweepstakes runs from January 7 – January 31, 2015)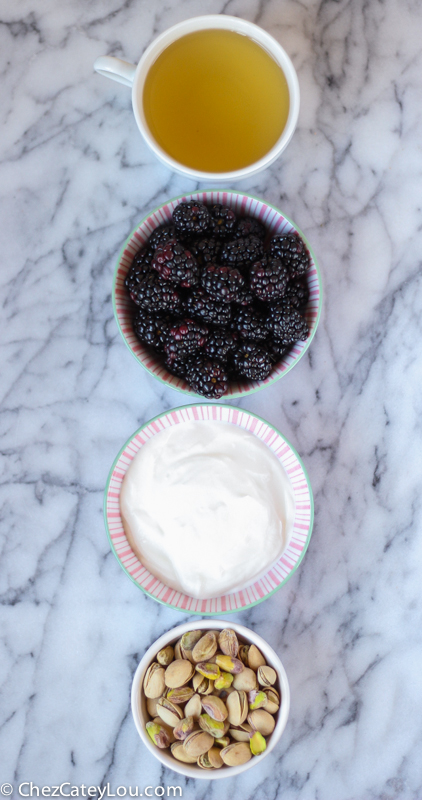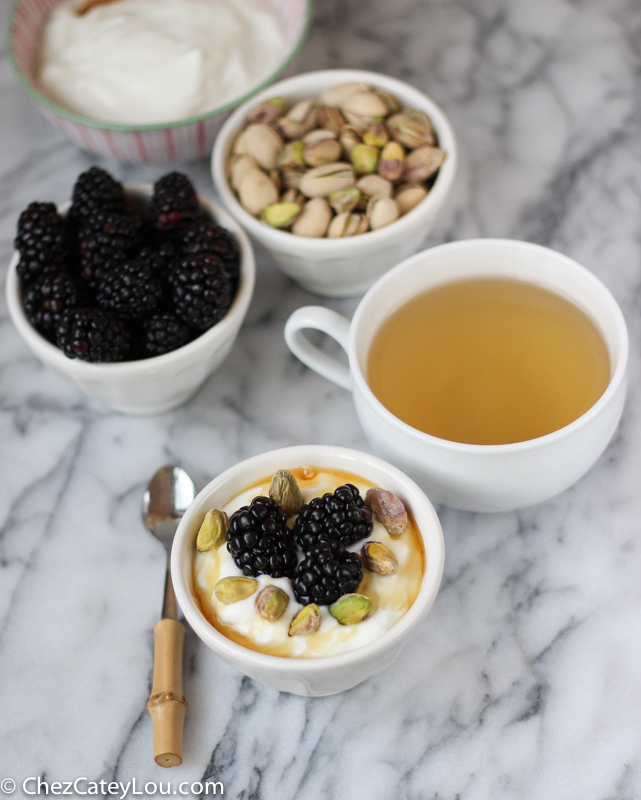 Connect with Chez CateyLou!
More delicious uses for the skinny nut!
Charlie Bird's Farro Salad with Toasted Pistachios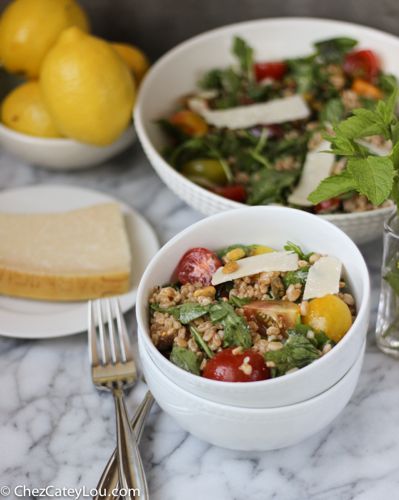 Double Chocolate Pistachio Donuts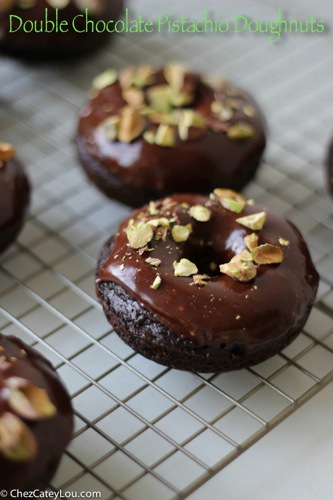 I was selected for this opportunity as a member of Clever Girls and the content and opinions expressed here are all my own.