These double chocolate muffins are a chocolate lovers dream breakfast. And you can feel good about starting the day with chocolate because these are actually light!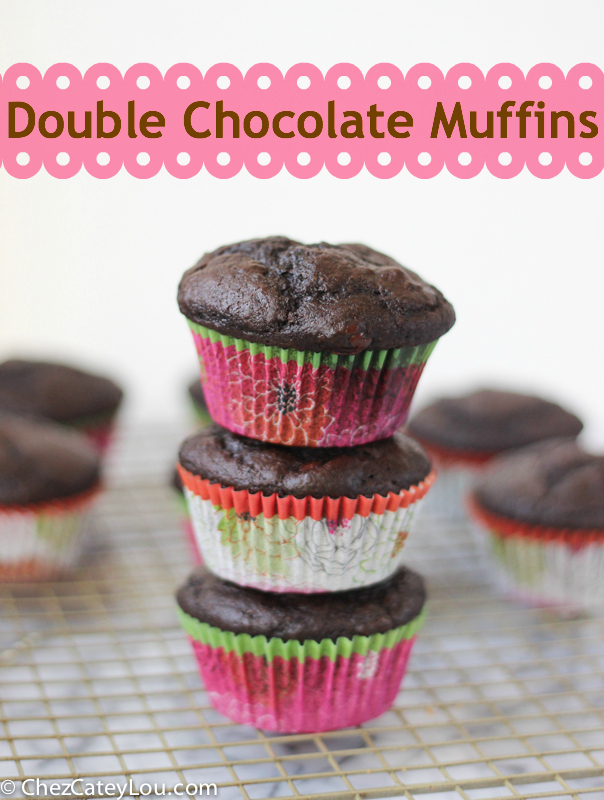 Did everyone have a nice labor day weekend? TheBetterHalf and I were in St. Louis visiting my family. In fact as you read this, we are on our way to the airport to head back to NYC. The weekends always fly by way too fast!
Tomorrow morning is going to be rough – not only is the long weekend over, but summer is over. I am definitely going to need something good for breakfast to cheer me up, and Double Chocolate Muffins will be just the thing. Light and fluffy chocolate muffins full of chocolate chips – who wouldn't smile if that was on their breakfast plate?!  And the fact that they are actually light and healthy is just icing on the cake!
…