Yellow cake gets dressed up with a vanilla bean ricotta cheesecake filling. This cake is so simple to make and tastes delicious – the vanilla flavor really shines!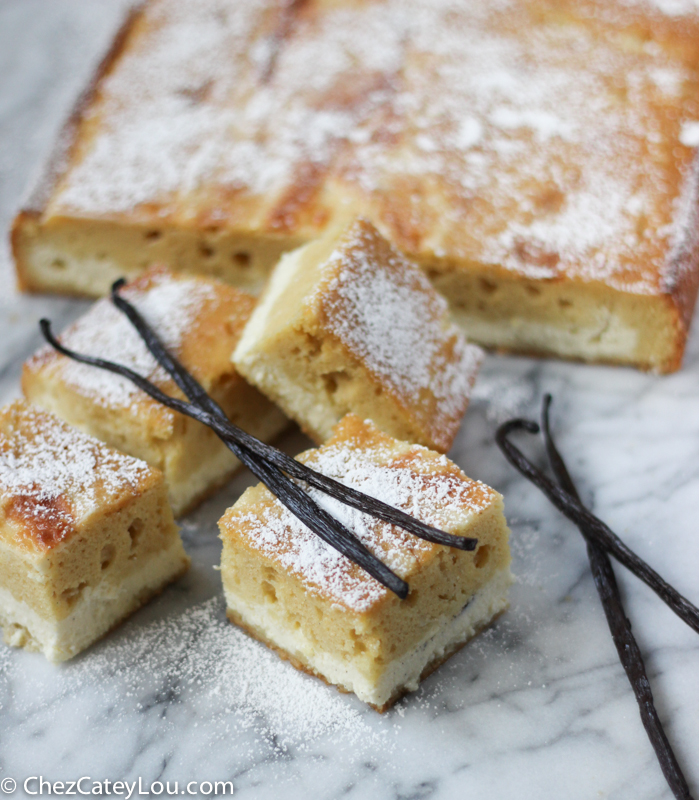 What are your thoughts on baking with cake mix? I don't use boxed cake mixes all that often, but sometimes I like to take a little help from the grocery store! Plus, there is something about the flavor of boxed cake mix that is just so delicious.
Ever since Cheesecake Day the other day, I've had cheesecake on the brain. And I also had a container of ricotta to use up, so I decided to try something very different from anything I've ever made – Vanilla Bean Ricotta Cheesecake Cake.
I love baking with vanilla beans! The little seeds add the most incredible flavor to baked goods. Plus the bean specks are so pretty. And today, I have a fabulous giveaway for you – a basket full of Nielsen-Massey products, including vanilla beans! It is valued over $200! Scroll down to the end of the post and enter to win!
…