The addition of peanut butter to chocolate saltine toffee takes this addicting treat to a new level. Peanut Butter Christmas Crack might just become your new favorite Christmas recipe!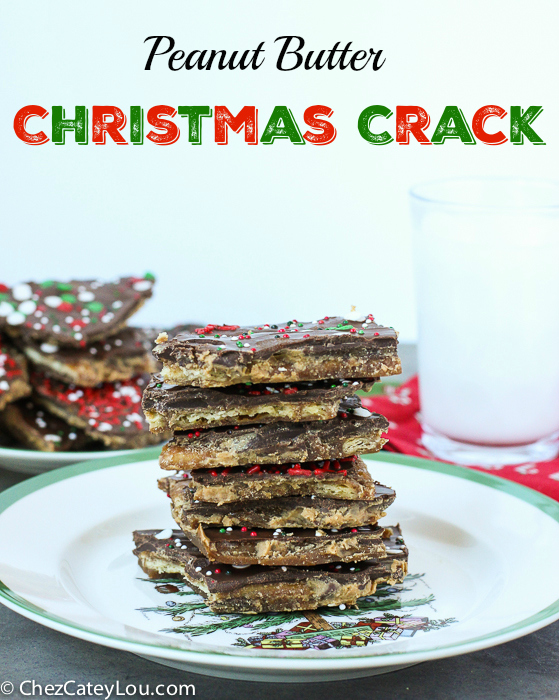 It wouldn't be Christmas around here without some kind of Christmas Crack recipe! It has become my annual tradition on Chez CateyLou! It started with the original Christmas Crack, which might I add has been my most popular recipe this month, and then last year I made a Graham Cracker Toffee version. And this year, I have really outdone myself with this Peanut Butter Christmas Crack.
In case you have never heard of this delicious treat, Christmas Crack is an easy chocolate toffee that is made with saltine crackers. It is called "crack" because it is absolutely addicting – anytime I make it, TheBetterHalf and I can't stop eating it. Truly addicting – and that is why I only make it once a year!  My peanut butter version takes addicting to a new level – if you are a peanut butter lover, you HAVE to try this recipe!
…