Brown rice is cooked with onions, tomatoes, garlic, and jalapenos making this Mexican Rice so flavorful and delicious! A great side dish for Cinco de Mayo!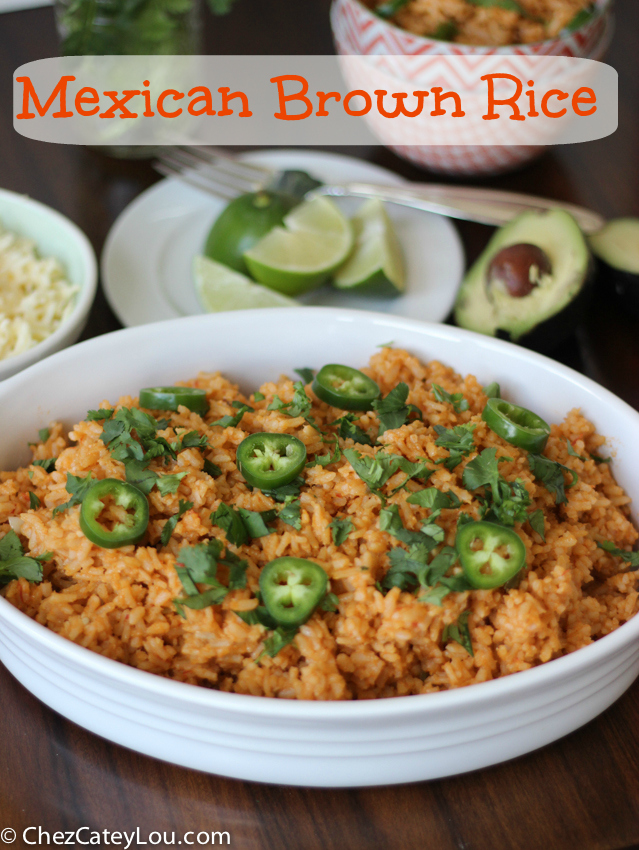 Happy Friday! And it is an especially happy Friday because it is Cinco de Mayo and Derby weekend. Aka lot of delicious food and great drinks. I wanted to post something for Cinco de Mayo, and visions of churros and fish tacos and magaritas were dancing through my head. And those ideas are still floating around to make this weekend, but I really wanted to go back to basics, Cinco de Mayo style, and make some Mexican Brown Rice.
Ok I know, it sounds kind of boring. But sometimes simple food is the best food. Like this Mexican rice – it is nothing fancy, just some brown rice with tomatoes, onions, and jalapenos (and a few other goodies!), but it is so good! Plus it is the perfect side dish to make for your Cinco de Mayo feasts.
…