A spicy twist on the classic Old Fashioned, the Kentucky Buck Fifty Cocktail is a fun way to spice up your next party. Based on a drink at The Raines Law Room in NYC.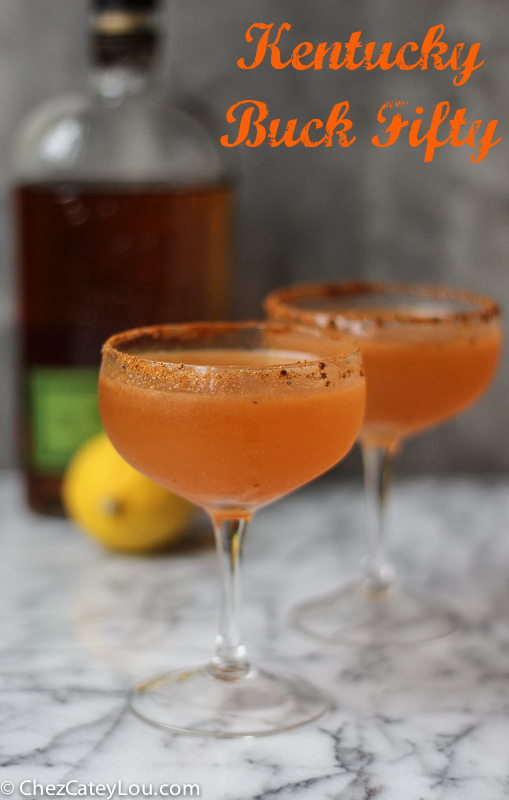 New York is a great city if you like to eat. As you may have noticed, Cate and I try and take full advantage of this. But New York is also great if you like to drink. And while you can get a drink just about anywhere in New York (and at any hour, as bars don't close until 4am), one of my favorite spots is Raines Law Room, a "speakeasy" cocktail bar just north of the West Village. My go-to cocktail at Raines Law Room is the Kentucky Buck Fifty, which is a spicy twist on an Old Fashioned. The secret to the heat is the addition of Cholula hot sauce.
Today I have a quick and easy recipe for a Kentucky Buck Fifty – so easy you can probably make it right now with ingredients already in your house (and if not, consider this a wake up – you should always have rye whiskey and hot sauce in your pantry, or else I'm not visiting).
…