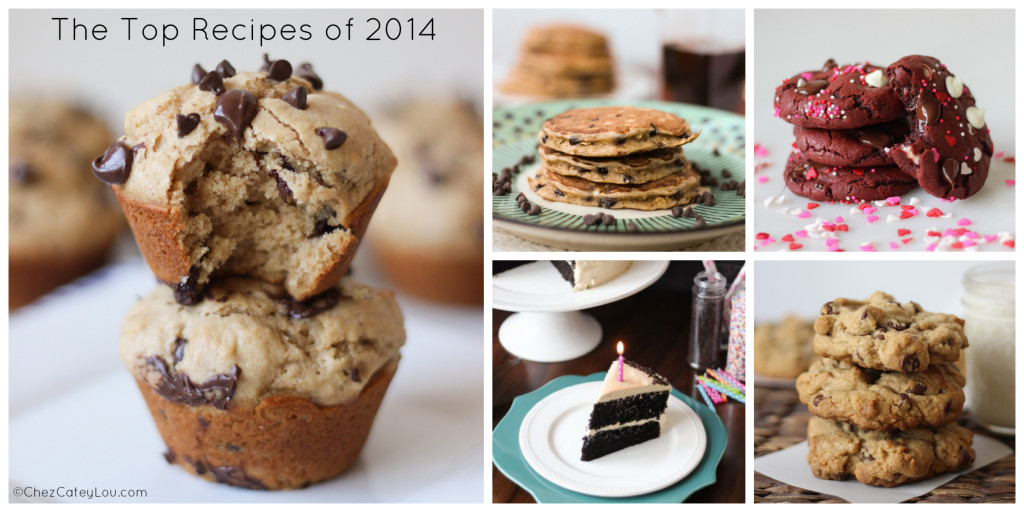 Another year has come to an end – can you believe it?  2014 was a great year for Chez CateyLou.  I have learned so much this year, met amazing people (both virtually and in person!), taken some awesome trips, and baked a lot of cookies!  I don't think I really realized how much was involved with blogging until this year…wow, it is time consuming!!  But I love it.  It has really changed my life, in a very positive way.
I am so thankful for all of you, my readers – thank you for reading my posts and commenting and interacting on social media – it means so much that people care about this little blog of mine!
And now to the Best Recipes of 2014.  Last year I only did a top 5, but it was WAY too hard to only choose 5.  This year I made 114 recipes (!!) – how can you narrow that down to only 5?!  So I'm going to start with your top 5 favorite and then finish with my top 5 best recipes of 2014!
…