The secret to keeping these baked donuts light is Greek Yogurt in both the donut and the chocolate icing. These Skinny Donuts are a great way to indulge without breaking your diet!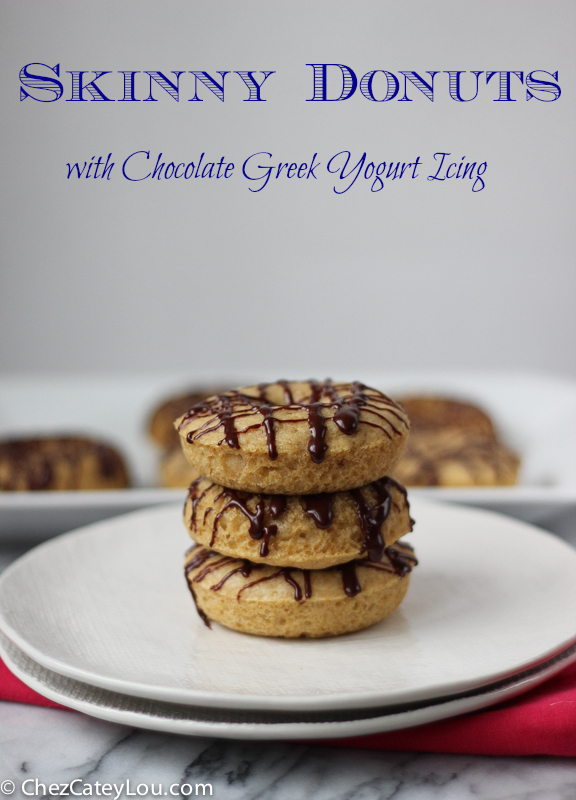 It is my first recipe of the new year, so I thought it was only appropriate to share a donut with you!! If you are new around here, then you might not know about my donut obsession.  I absolutely love making (and eating) baked donuts, and so of course when I was thinking about my first recipe for 2015 I naturally wanted to make donuts.
But don't worry, I'm not going to ruin the new year's resolution diets (at least not yet…) – these are SKINNY DONUTS!! Yep, that's right – skinny donuts with chocolate greek yogurt icing.  There are only 135 calories in each donut, can you believe it?!  And, they don't taste skinny in the slightest.  They are moist and rich and absolutely delicious.
…