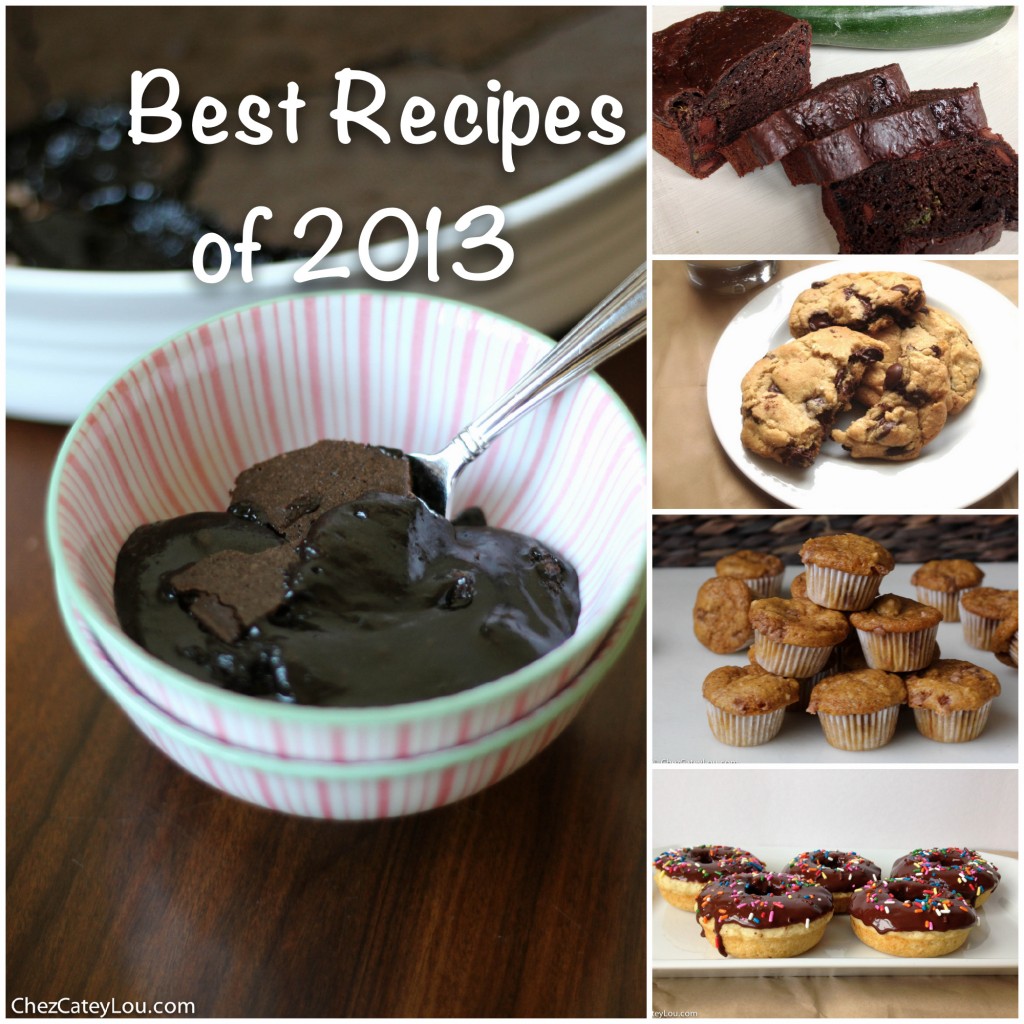 Happy New Year everybody! 2013 was a great year for TheBetterHalf and me. In addition to taking some amazing trips, we launched ChezCateyLou.com! It has been so much fun to master new recipes, learn about photography, and get to know the blogging world – and to share it all with you, my amazing readers! Blogging sure is a lot of work, but we have loved every second of it. The past few weeks have been exciting for us – we are now self-hosted and I'm looking forward to making some improvements to the blog in the upcoming weeks. I predict good things in 2014 🙂
Before we get settled into 2014, I want to take a look back at my top 5 favorite recipes of 2013. I can't even tell you how hard it was to pick only five. It is like picking your favorite child!   I'm still debating if I picked the right ones (let me know yours in the comments!), but here goes: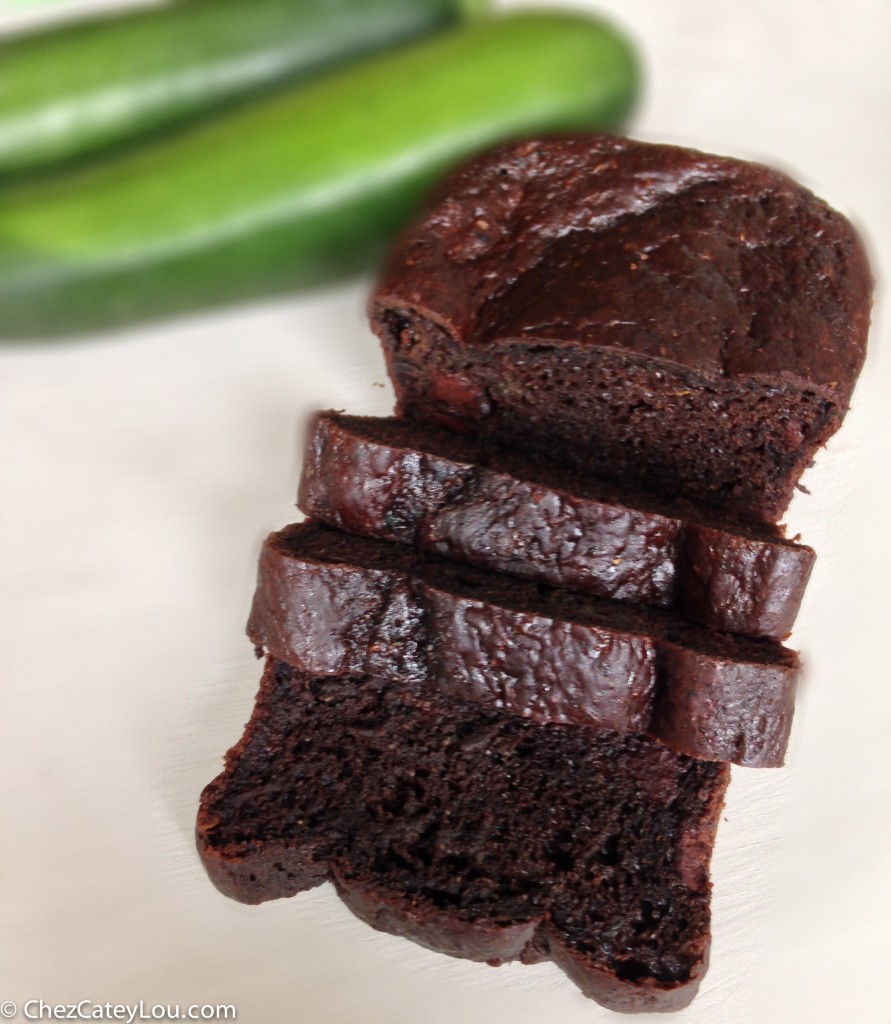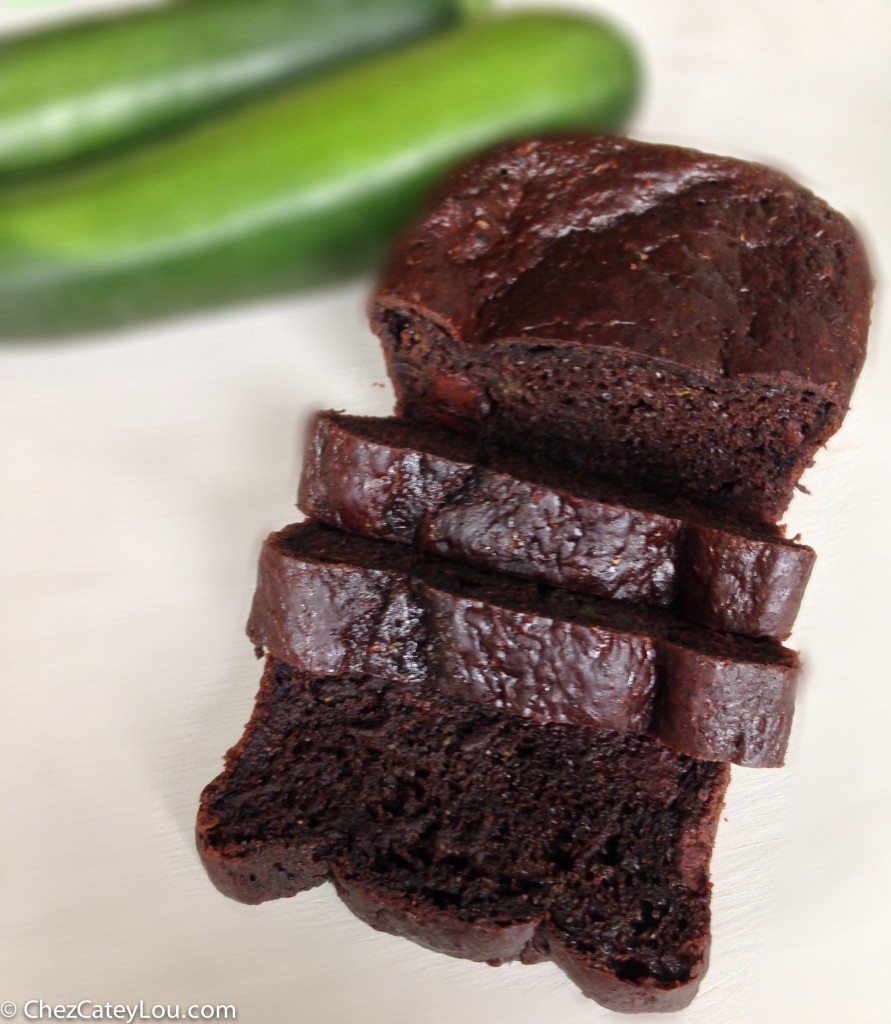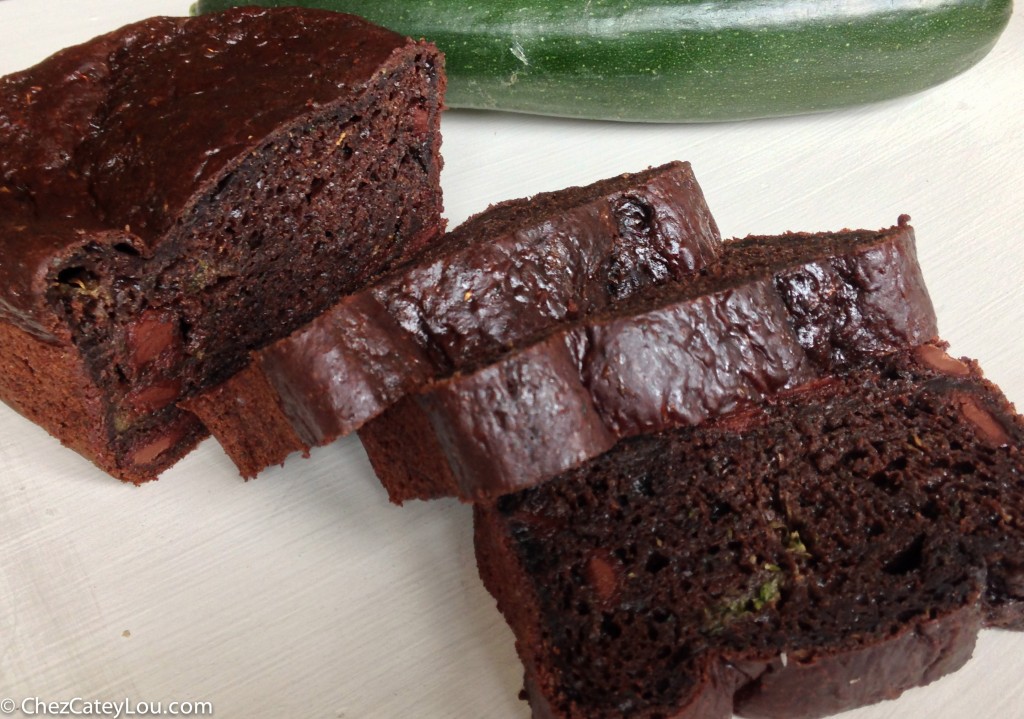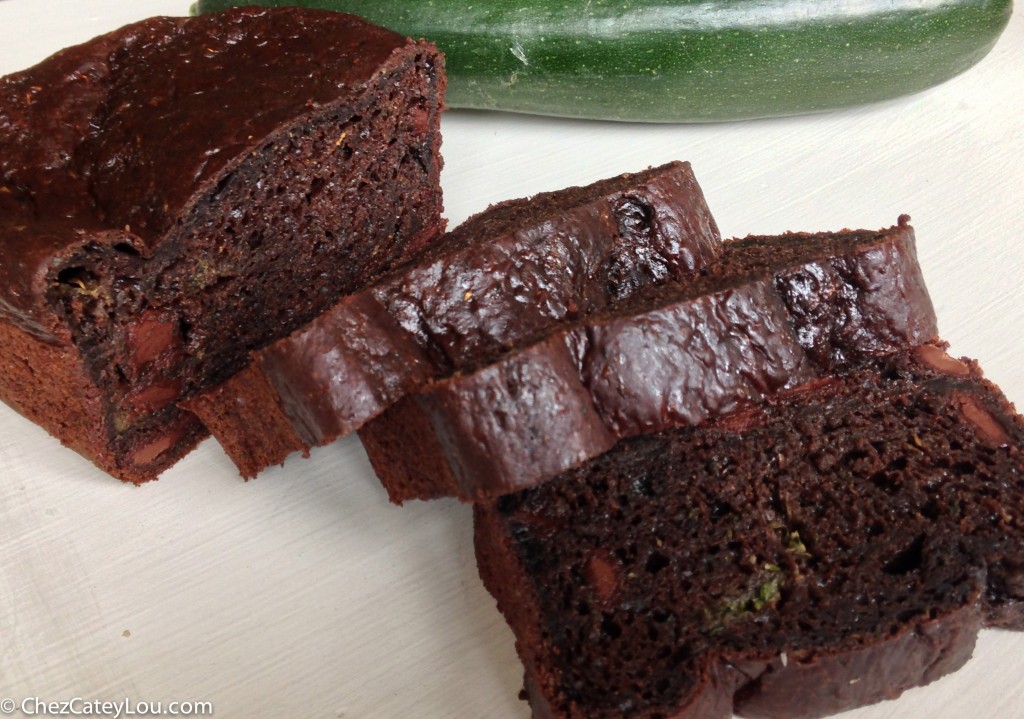 Chocolate Zucchini Bread was the reader's favorite recipe of the year, and I definitely agree with all of you.  It is rich and chocolatey, but is also light because it is made with Greek yogurt and zucchini.  And TheBetterHalf swears this counts as a serving of vegetables.
4) Mini Pumpkin Cinnamon Chip Muffins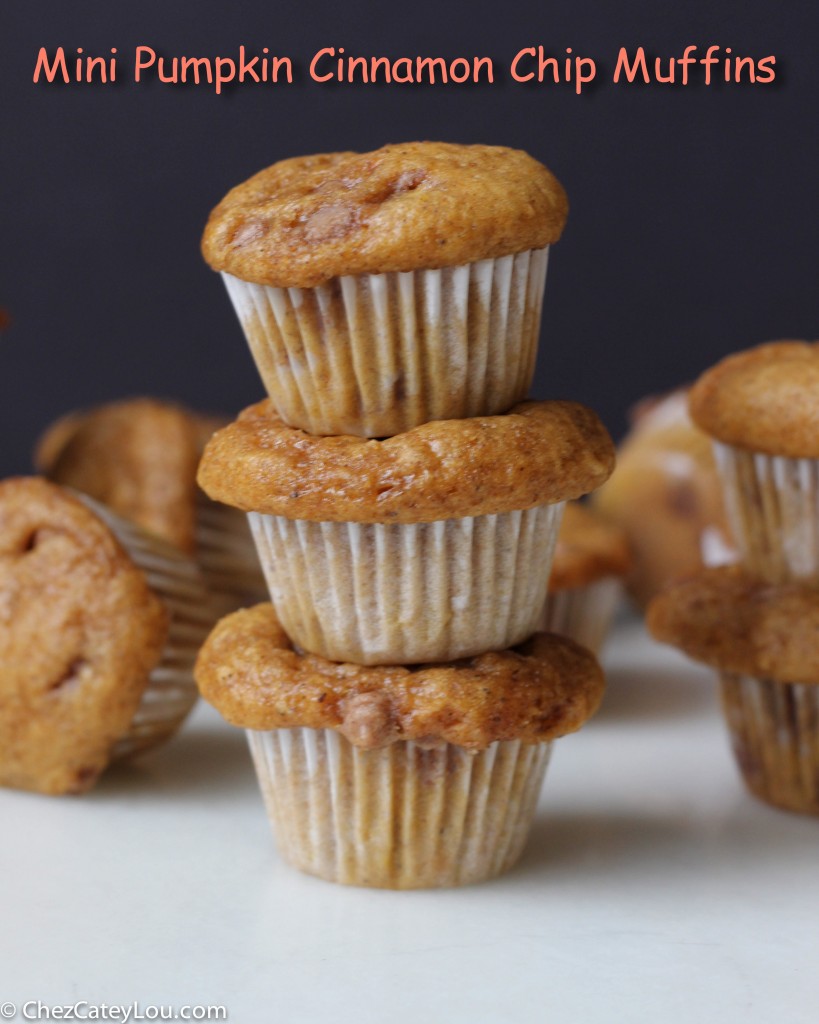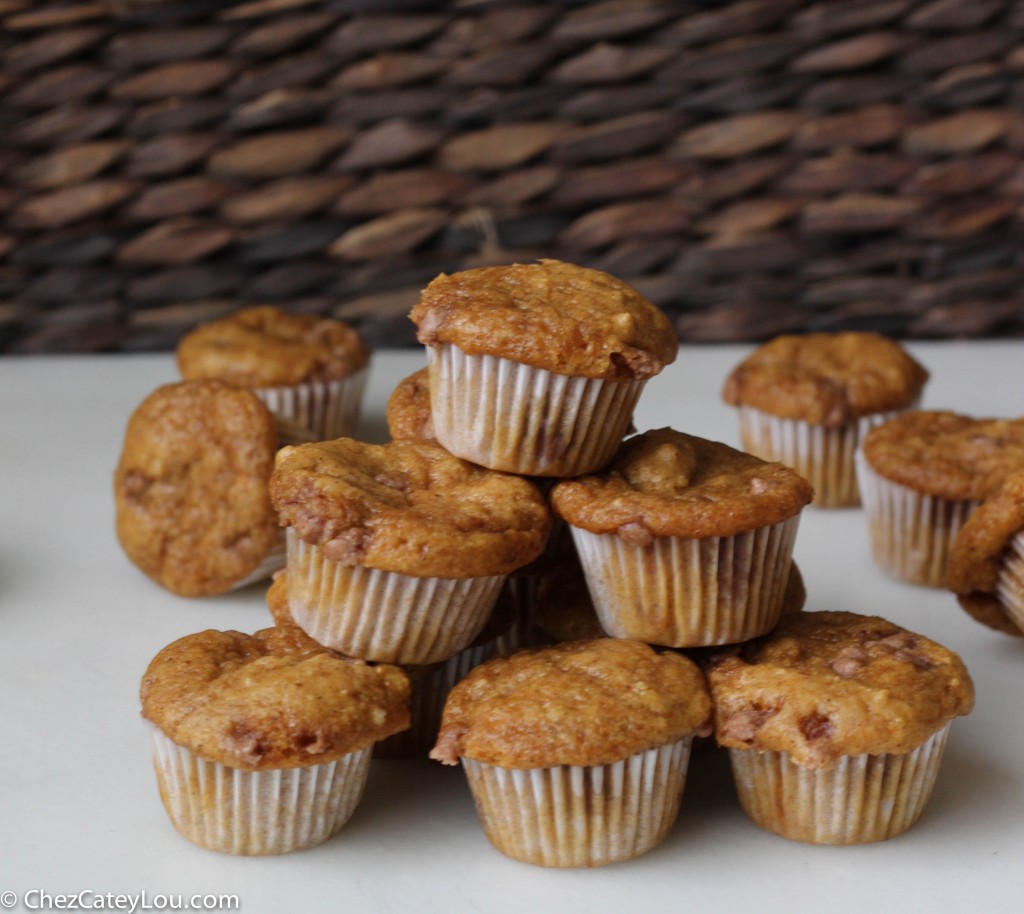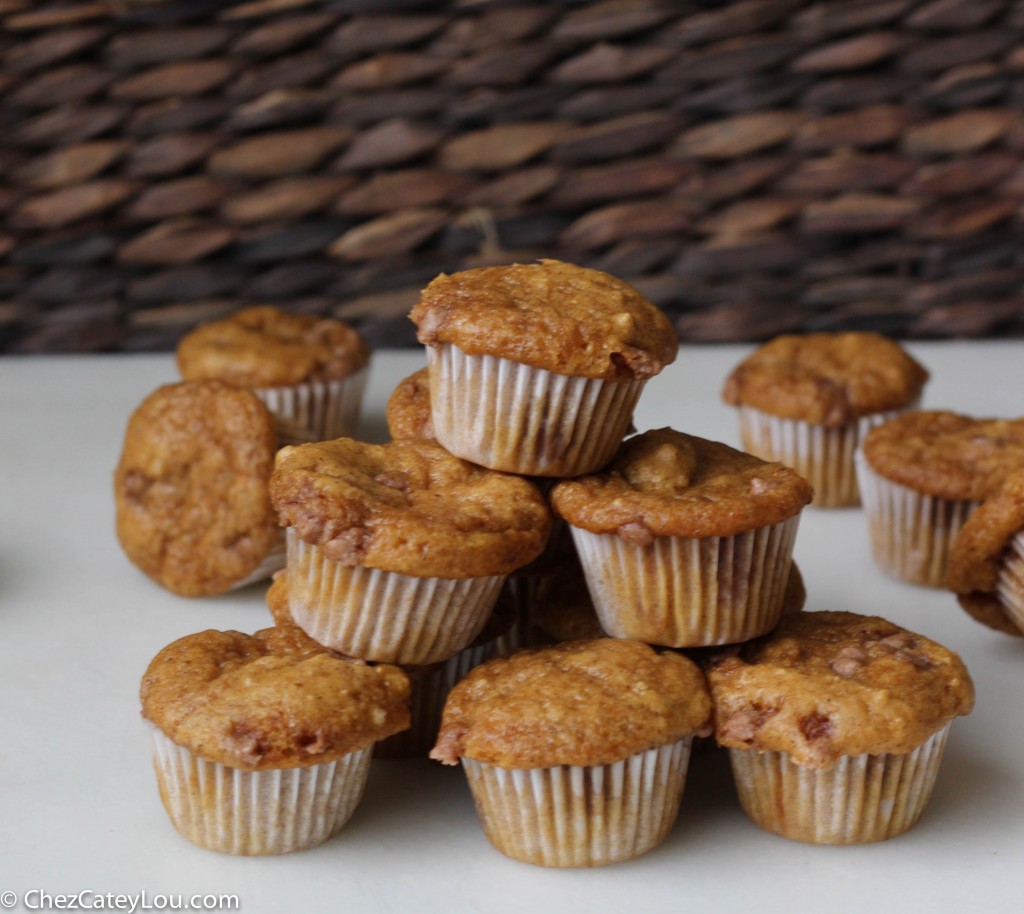 I love pumpkin and made a ton of pumpkin recipes this fall, but these were my favorite! Mini muffins are just so adorable, and the cinnamon chips taste amazing with the pumpkin! These are also very popular with you, my lovely readers! Tons of clicks since they went up in October – you (and I) can't get enough pumpkin and cinnamon!
3) Brown Butter Baked Doughnuts with Chocolate Icing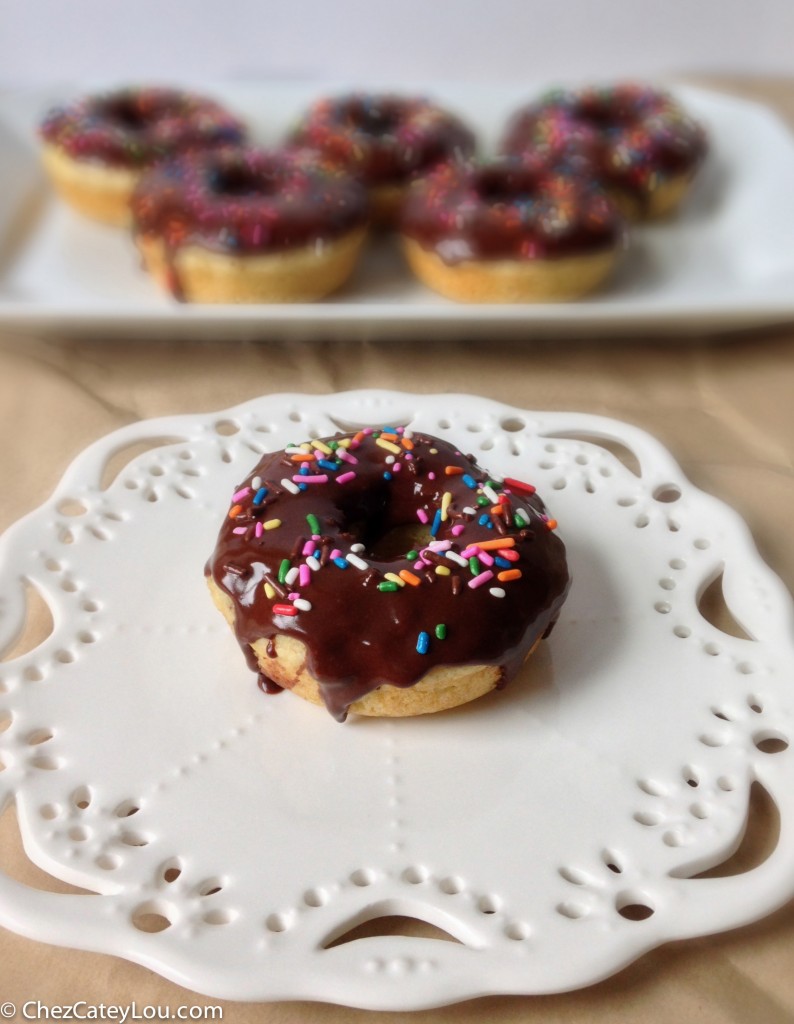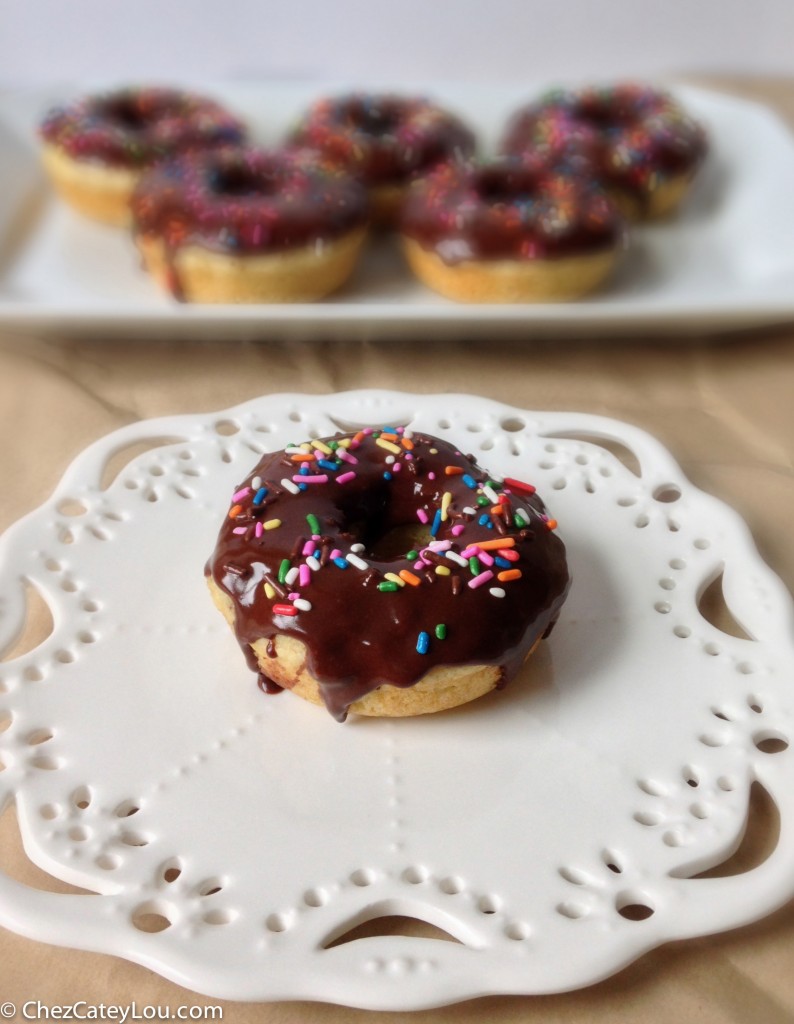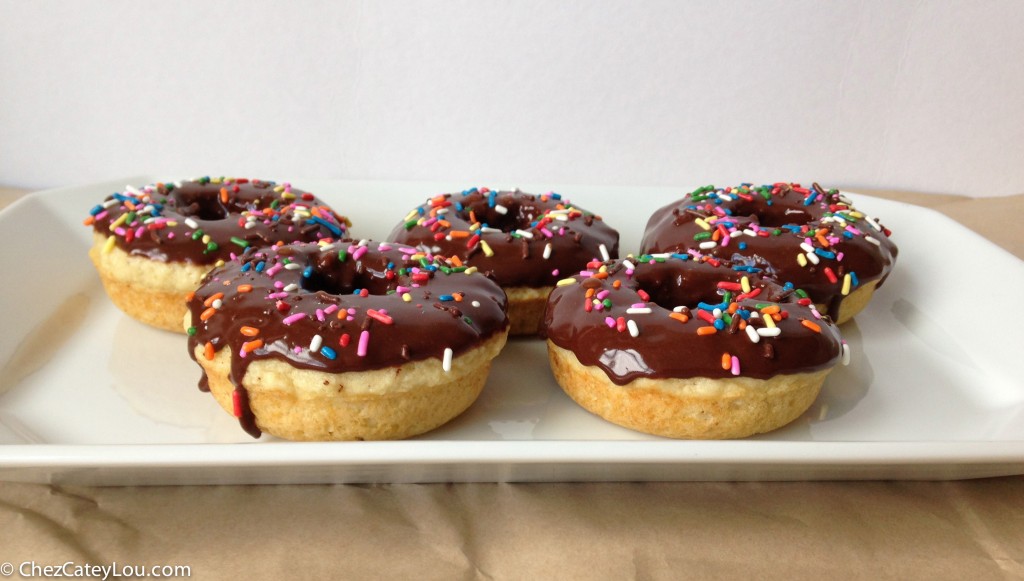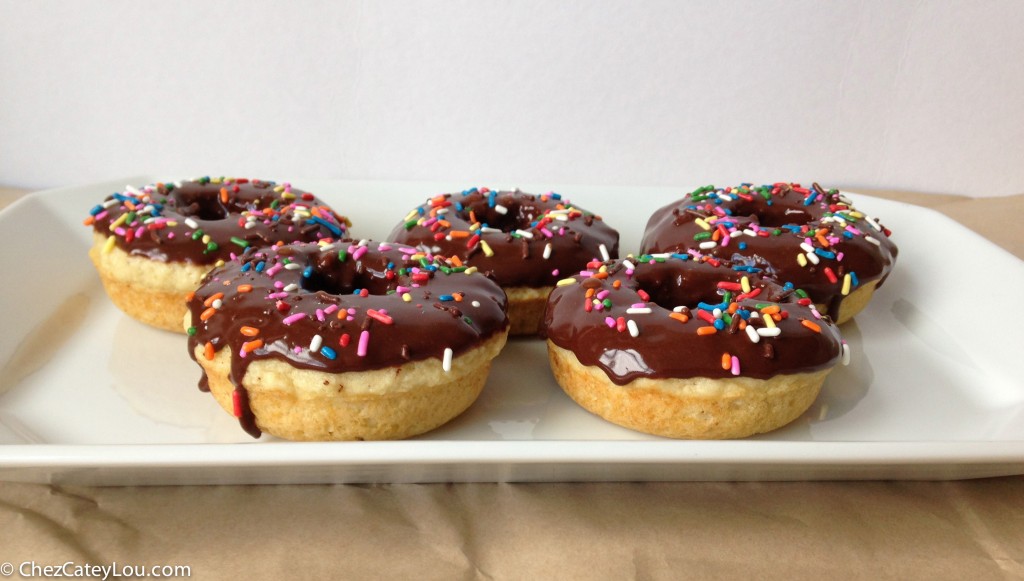 2013 was the year of the baked doughnut for me. I bought a doughnut pan and have been unstoppable ever since.  I really love them all – these pumpkin ones and these chocolate pistachio ones were close runners up – but the brown butter cake paired with the chocolate icing is the winner! It also helps that there are sprinkles involved – too cute.
2) Jacques Torres Chocolate Chip Cookies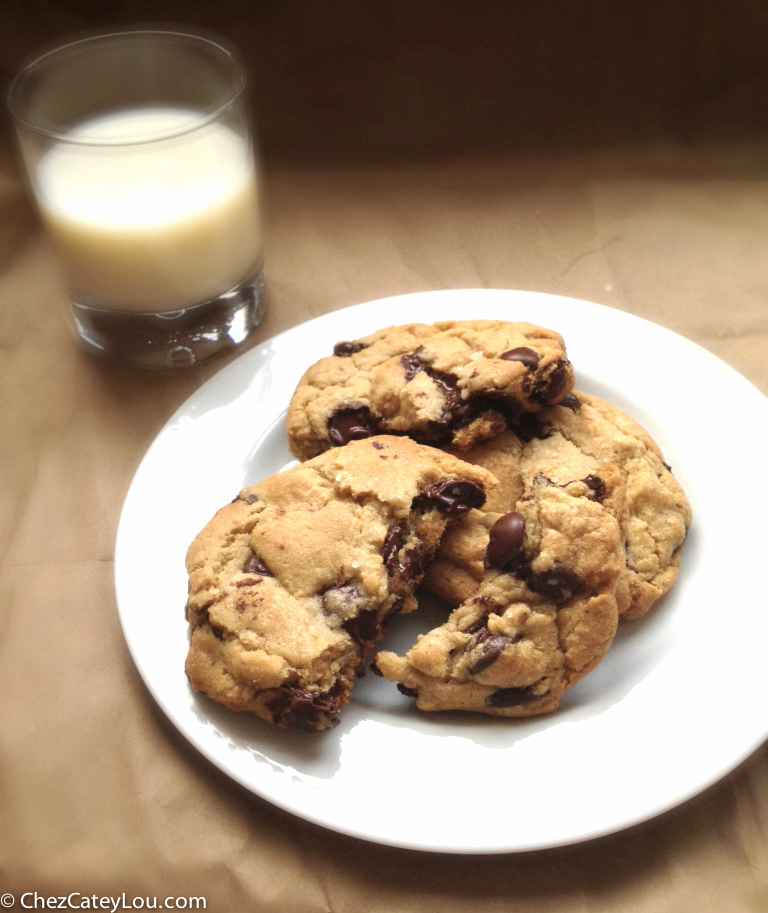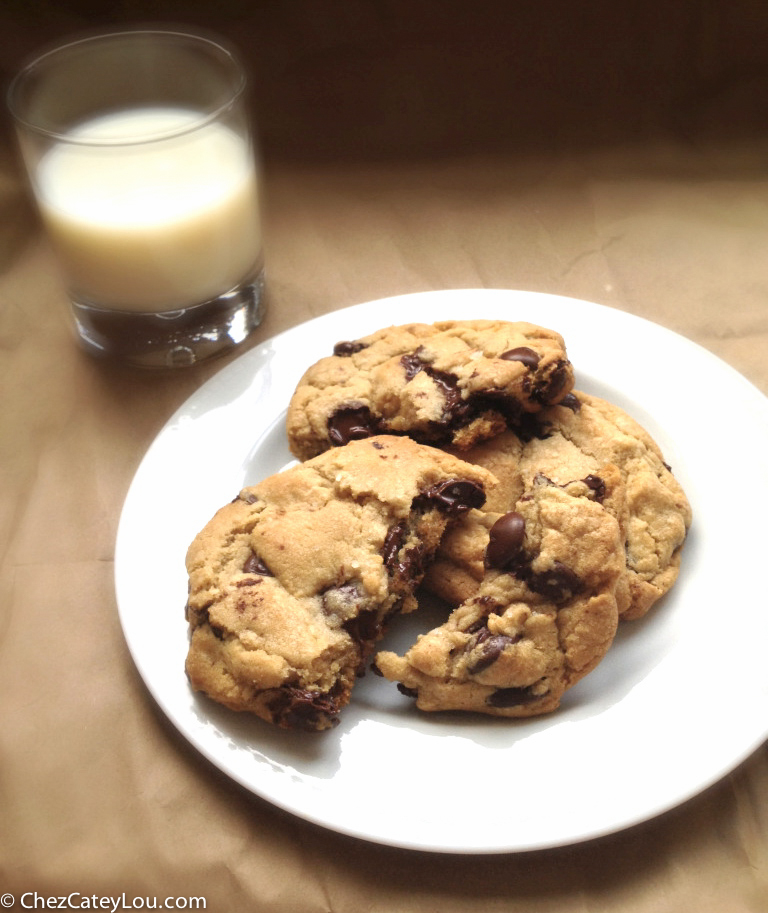 I love chocolate chip cookies and featured several versions on the blog this year, but these are my favorite! I have been making them for years and they really are my favorite chocolate chip cookie recipe.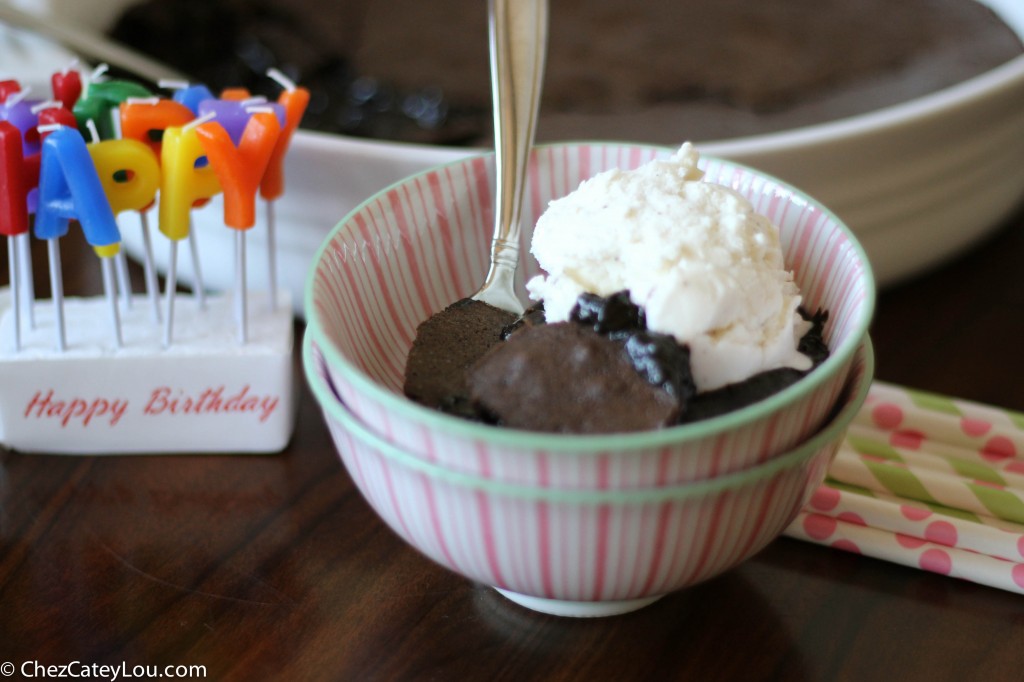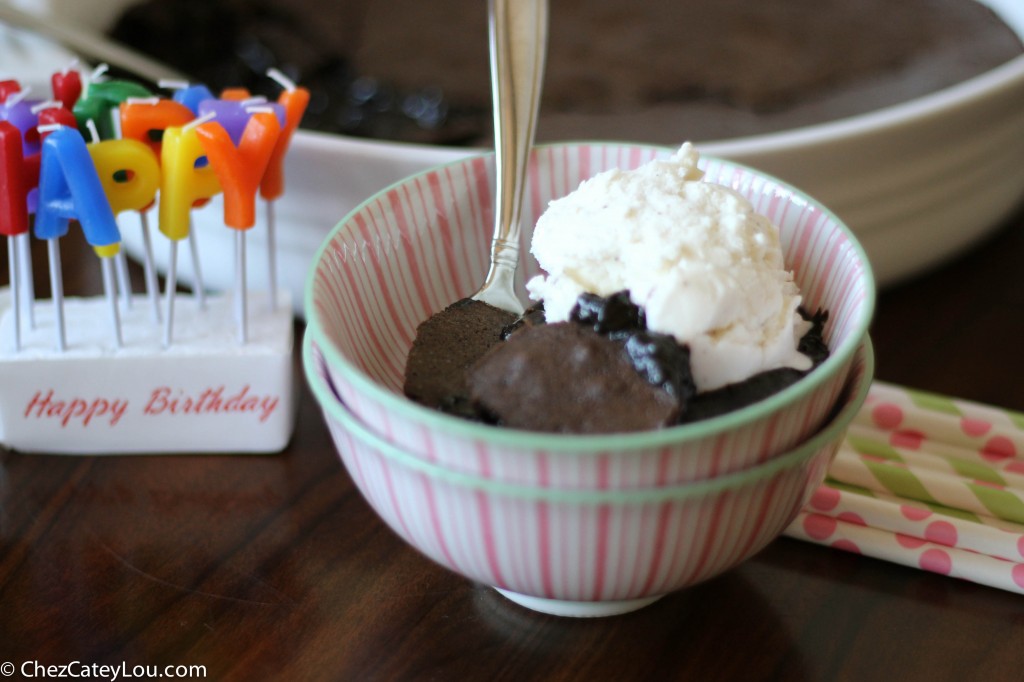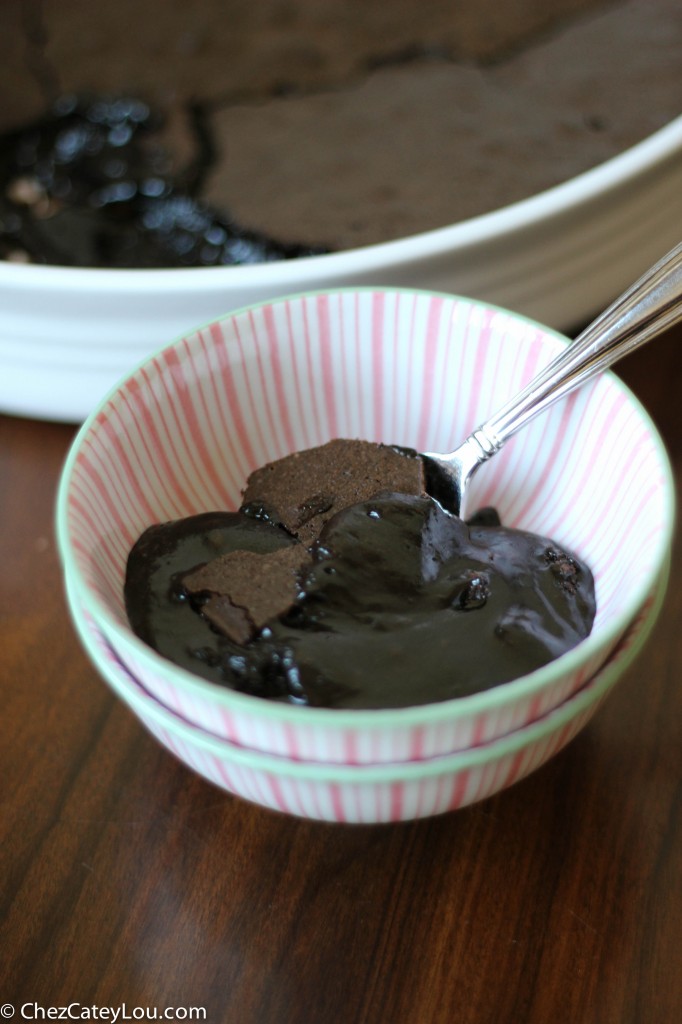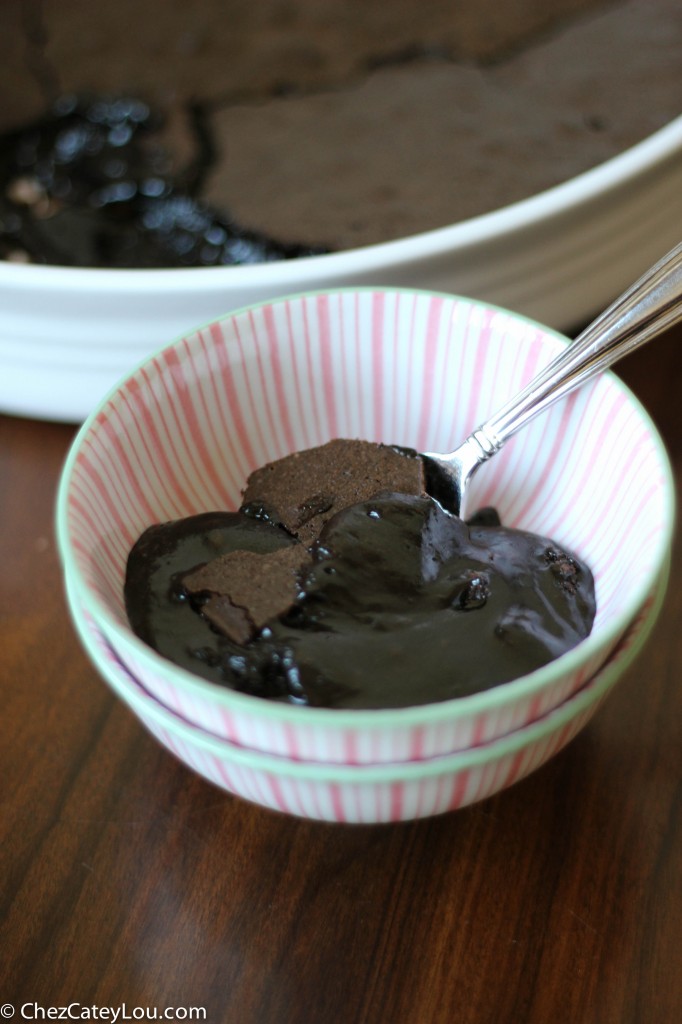 So appropriate that my number one recipe of 2013 was the one I made for my birthday 🙂 It was just so rich and chocolatey and decadent. Ina Garten never steers me wrong!
Honorable mention goes to these chocolate peanut butter chip cookies.  They have been my favorite cookie recipe for years and I absolutely love them! However my food photography skills have improved quite a bit since I posted these (one of my first posts!), so they don't make the cut for the Top 5.  I might need to make them again just so I can properly photograph them.
Thank you so much for reading and following my blog – I truly appreciate each and every one of you. I hope you all have a happy new year!