Light and fluffy baked donuts are full of fresh blueberries and topped with a homemade blueberry glaze. These Baked Blueberry Donuts are bursting with berry flavor!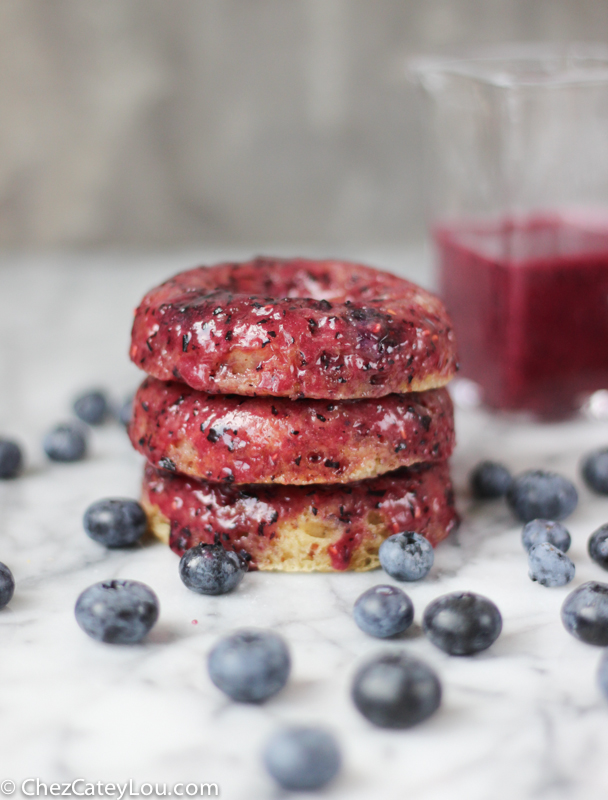 Happy Friday! Labor Day Weekend is so bittersweet. I love having a day off work, the promise of my favorite season ahead, and Notre Dame football starting tomorrow (!). But on the other hand, it means the end of summer which is always kind of sad. So to send summer off in style I drank a bottle of Rosé with my friends last night and made baked blueberry donuts for you – because nothing says summer to me more than fresh berries! And Rosé.
Also, today marks the year anniversary of the Mystery Dish group!! I joined the group late, but I still get to celebrate with them, right?! We are giving away a copy of two fabulous cookbooks – Luca Manfe's My Italian Kitchen
and Christina Ha's Recipes from My Home Kitchen
– scroll to the bottom and enter to win!
…