Almond flour gives this loaf of yeast bread a slightly nutty flavor and results in an amazing texture. If you want to try baking with almond flour, this is the perfect recipe!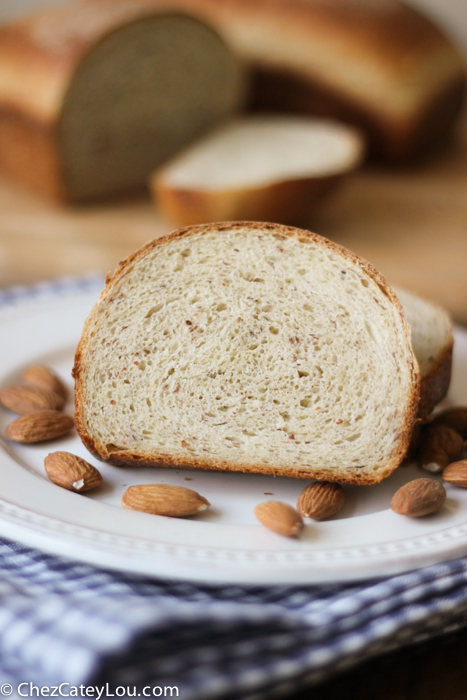 As you know from my many bread posts, I get really excited about my bread recipes. There is something so satisfying about baking your own loaf of bread. But today's loaf is very special, and therefore I am even more excited than usual. That's because it comes from this amazing cookbook
, which happens to be written by my lovely aunt, Barbara Bryant, along with Betsy Fentress. Ok yes, I am totally biased on this one, but seriously – it is a gorgeous cookbook that is all about Almonds!  It is full of the interesting history of almonds, beautiful photos, and tons of delicious recipes. I highly recommend checking it out.
I will be trying many recipes from this book (Soba Noodles with Spicy Almond Butter Sauce anyone?) but I knew the first recipe I wanted to try – Almond Flour Bread.
…