If you are looking for delicious southern food on the Upper West Side of NYC, then look no further than Jacob's Pickles! This is comfort food at its finest!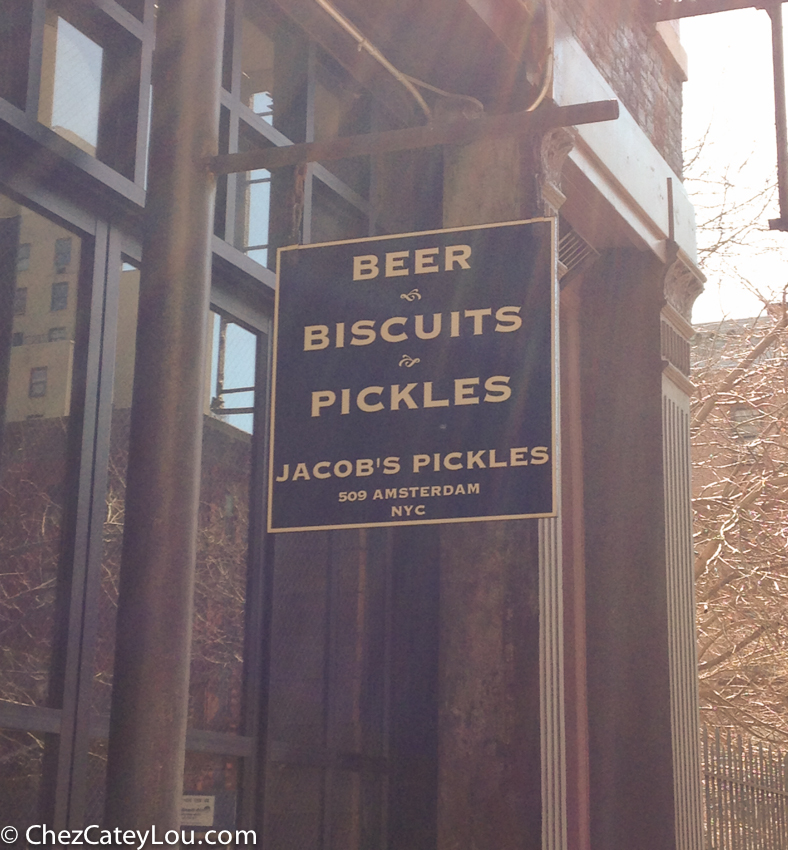 This is Southern face it, if we too simple, than y'all don't get the basics.
Sure, the above Lil' Wayne quote may be referencing Southern rap music, but he just as easily could have been talking about Southern food. Biscuits, fried chicken, gravy, repeat. It's not that hard. And yet, it's not easy to find a spot near our apartment that excels at this kind of homey food. My favorite NYC chicken and biscuit joint, Pies -n- Thighs in Williamsburg, is incredible, but I don't always have the time to travel to Brooklyn nor the patience to deal with hipsters. Luckily, Jacob's Pickles, located in the Upper West Side, has brought delicious (and gut-busting) comfort food to Manhattan, alongside a great craft beer menu, pickled everything, and an inspired cocktail list. It's definitely my favorite uptown brunch spot.
…