Fudgy chocolate cookie dough is stuffed with a Rolo and topped with caramel pieces and sea salt. These Salted Caramel Stuffed Chocolate Cookies are divine!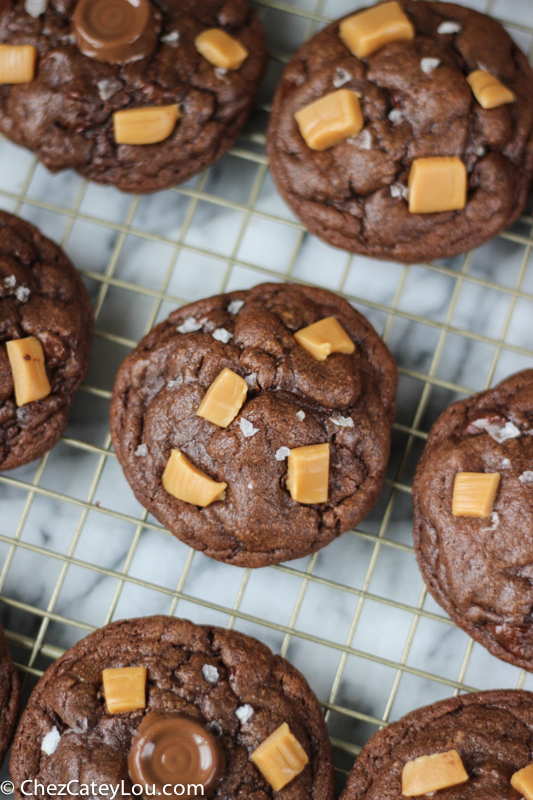 Did everyone have a good Halloween? Did you dress up? I am not a big Halloween person. Costumes are sooo cute on kids but I'm not really into dressing up myself. And Halloween brings out all of the crazies in NYC, so TheBetterHalf and I just stayed in! But I am a fan of Halloween candy 🙂
Now that Halloween is over, I'm sure you have candy coming out of your ears! Well if you have a bunch of leftover Rolos
and caramels then I have the perfect recipe for you! Salted Caramel Stuffed Chocolate Cookies! A rich and fudgy chocolate cookie is stuffed with a rolo and topped with chopped caramel pieces. The whole cookie is finished off with a little flaky sea salt, making these a sweet and salty lovers dream cookie!
…