A classic recipe for Texas Chocolate Sheet Cake. This cake is a family favorite for my husband and I can see why – it is so decadent and delicious!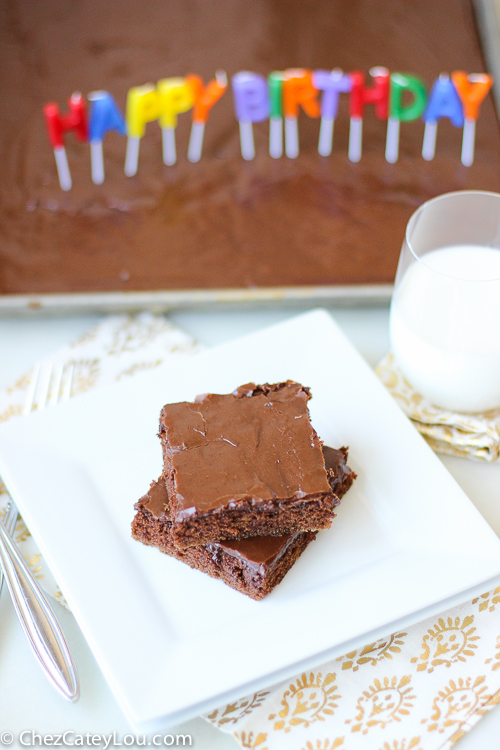 I'm sharing a very special recipe with you today for a very special day…it is TheBetterHalf's 30th Birthday! He's finally as old as I am, at least for the next 6 months. He was complaining the other day about getting old. I told him he would get no sympathy from me! Welcome to 30 – it isn't so bad!
I love celebrating birthdays on the blog – it is nice to have an excuse to make a decadent birthday treat (not that I need an excuse to bake…). Growing up, Texas Chocolate Sheet Cake was one of TheBetterHalf's favorite desserts, so I got the recipe from his mom to make for his birthday. I was nervous to bake a family favorite, because I didn't want to mess it up! Luckily, he said this chocolate sheet cake was just as good as he remembered it.
…