Rich and moist chocolate cake is topped with the most amazing peanut butter buttercream frosting – a chocolate peanut butter lover's dream cake!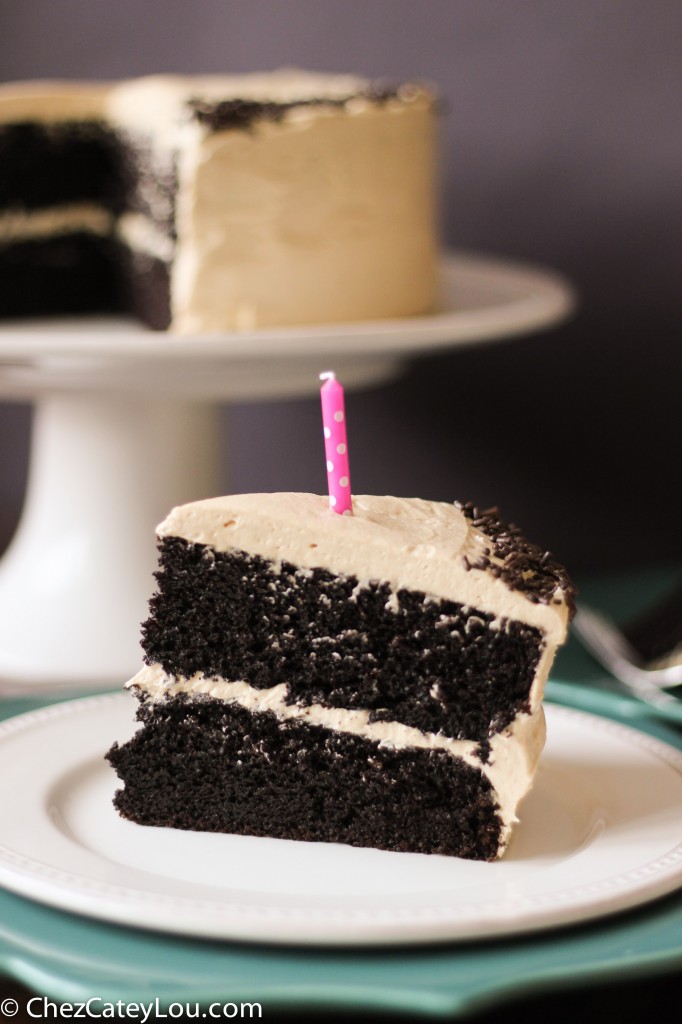 Happy Birthday to Chez CateyLou! Our little blog is one year old today. I actually can't believe it has been an entire year!! Time really flies. I have learned so much this past year – about photography, cooking, food styling, blogging, social media – the list goes on and on! A year ago I wasn't even on Pinterest – now, it is our number one source of traffic to the blog. I didn't even know what DSLR meant (ok I can't lie – I just had to google what DSLR actually stands for) and now my fancy camera is one of my favorite possessions. I even named it, or her to be exact. Her name is Cécile – my French camera for my French blog name – and she has become a member of the family (and now you all know how weird I really am)!
But thank you for sticking with me and reading all of my posts. You, my dear readers, are the reason that this little blog is around and that I continue to work so hard at it each and every day. Thank you, thank you, thank you!
And now it is time for cake. With peanut butter buttercream frosting.  Oh yes.
…