These coconut oil cookies are full of dark chocolate chips and walnuts – they are so soft and chewy, and the coconut oil gives them an amazing flavor!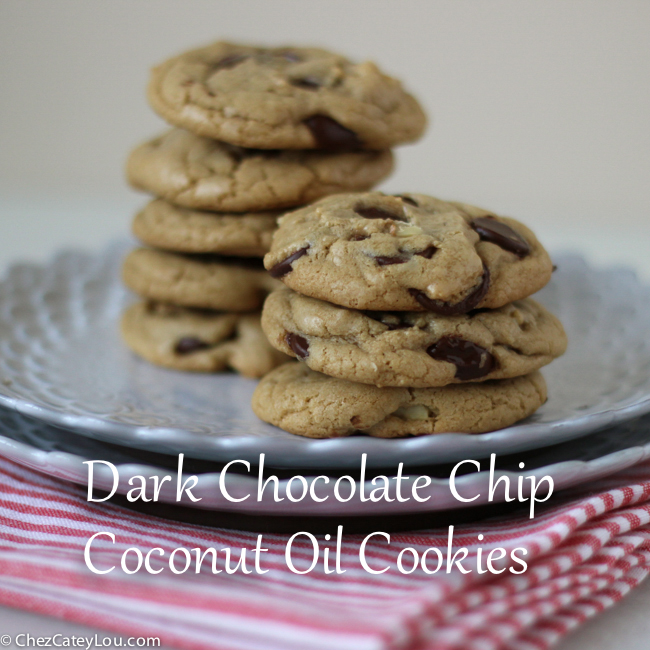 It is December 30 – 2 more days until the new year's resolutions start.  So I have one more cookie recipe for you, just in case you haven't had enough this month!  These cookies come to you as part of the Mystery Dish group.  I guest posted in October, and was thrilled to be asked to join them full time!  Sherri at The Well Floured Kitchen came up with a great list of ingredients for us this month.
Dark Chocolate
Greek Yogurt
Berries
Coconut Oil
Walnuts
Fish (any white flaky such as cod)
Baby Spinach
Pecorino Romano Cheese
We had to use at least two – I picked Dark Chocolate, Coconut Oil, and Walnuts and made these delicious cookies….