Buttery, tender lemon buttermilk cake is topped with a tangy lemon glaze – this fresh and delicious Lemon Bundt Cake is a citrus lovers dream!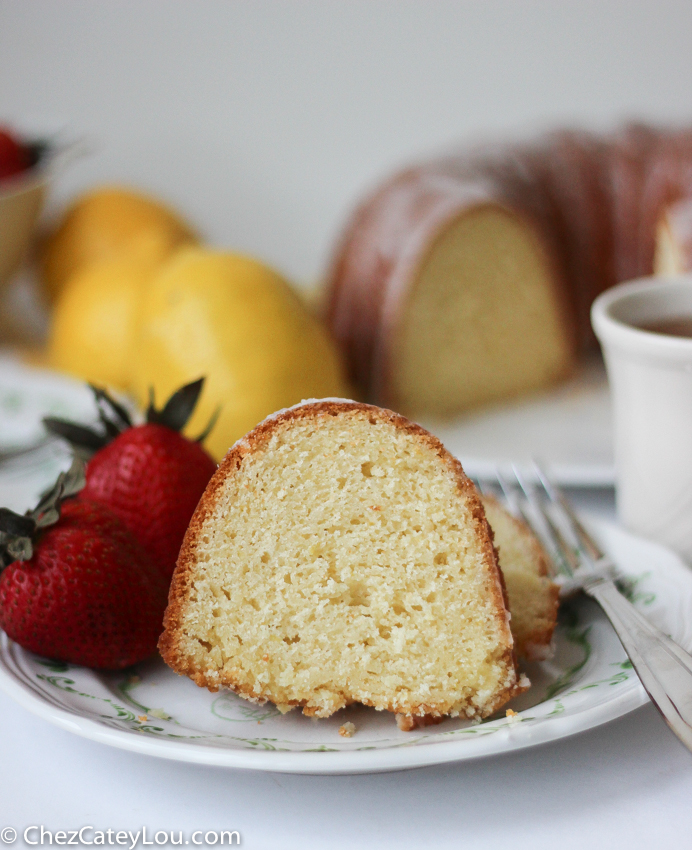 It is time for another Mystery Dish! And I'm soooo excited because this month I was the host! That's right, I got to pick a list of ingredients for my other blog friends to use in their creations.  So fun!
In order to celebrate, I bought myself a Bundt Pan
! You think I'm kidding, right?
Nope, I'm serious, I really bought a bundt pan just for this. I will take any excuse I can to buy new kitchen supplies!
But I had been eyeing this lemon bundt cake recipe for ages and I knew it would be the perfect thing to make for my month of Mystery Dish!   …