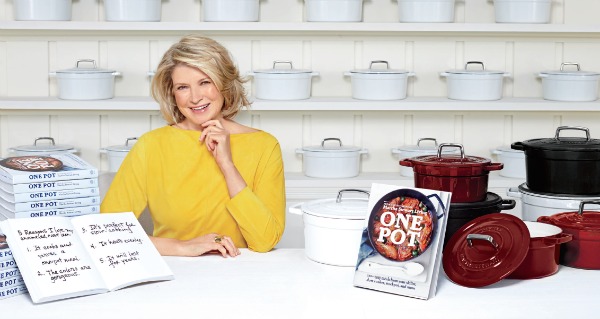 To all of my NYC friends – what are you doing Sept. 23 at 6pm? Hopefully you are joining me at Macy's to meet Martha Stewart! Martha will be hosting a special book signing of her fabulous new cookbook, One Pot
. I can't wait to get my hands on this book – it is full of over 120 recipes, all using only one pot! These are just the kinds of recipes I love after a busy day.
Fun Fact: Martha Stewart was my very first celeb sighting when I moved to NYC 7 years ago! I was at a dinner at Scalinatella and she was having dinner at the next table!  I was quite excited about it 🙂 .
…