Ricotta and whipped eggwhites make these lemon ricotta pancakes the lightest and fluffiest pancakes I have ever eaten! Perfect for weekend breakfasts!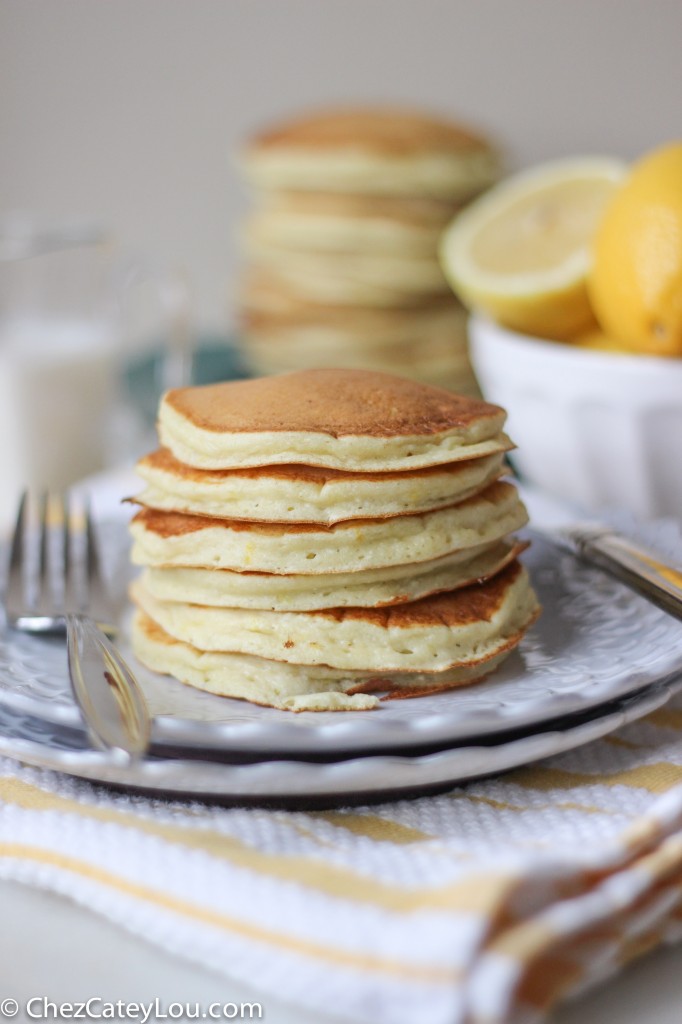 Sunday morning = pancake time. Growing up, my dad made us a big breakfast almost every Sunday.  It was the best. Well, it still is the best because he still cooks breakfast any time I am home in St. Louis. Tons of bacon. Fresh squeezed orange juice. Fried eggs if you want them (cooked in bacon fat and served on rye toast. that is worthy of its own blog post). And of course, my favorite, pancakes.
I still crave pancakes pretty much every weekend. And while I will always love good old fashioned plain pancakes, I love trying out new varieties. Like these lemon ricotta pancakes.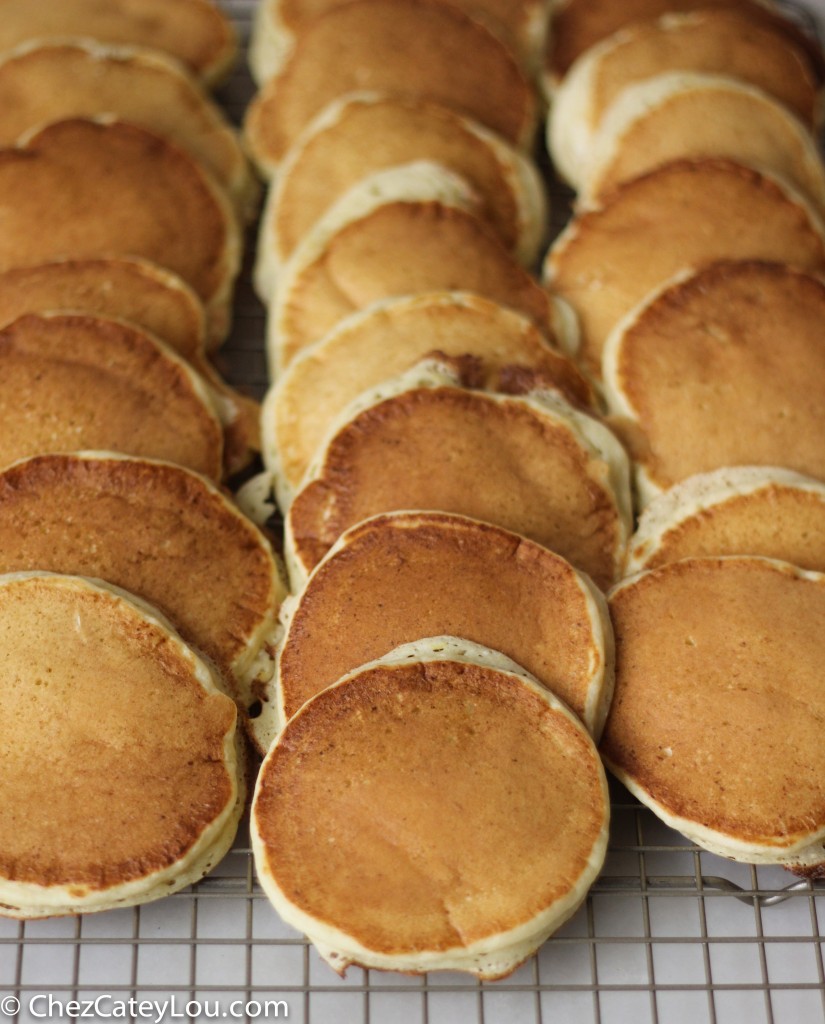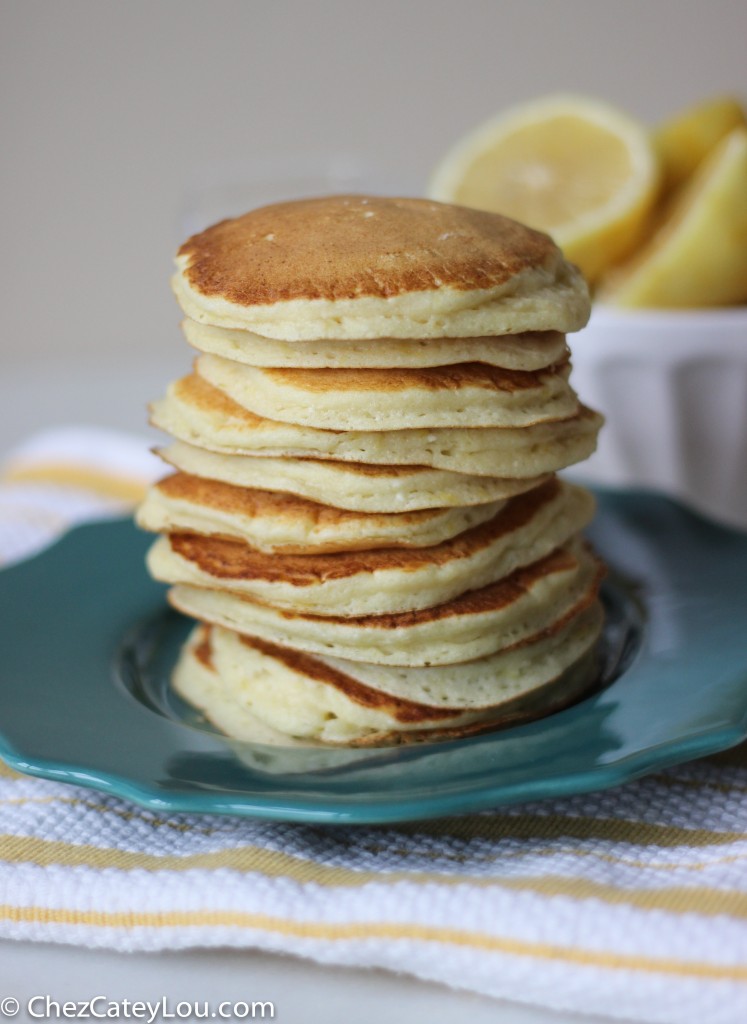 Over the years I've seen lemon ricotta pancakes on a million brunch menus, but I have never ordered them. I always wondered what the big deal was. I don't really like ricotta. I mean it is fine, but it is nothing special to me. And lemon just doesn't seem like a breakfast flavor to me. Not sure why I think that, but I just never associate lemon with the morning.
But I had some ricottoa leftover after making this squash toast (ok, I do like ricotta when it is then smothered with kabocha suqash!) and was trying to decide what to do with it. Somehow, lemon ricotta pancakes came to my mind. And so I found a great looking recipe on King Arthur's website (I love their recipes!) and got to work.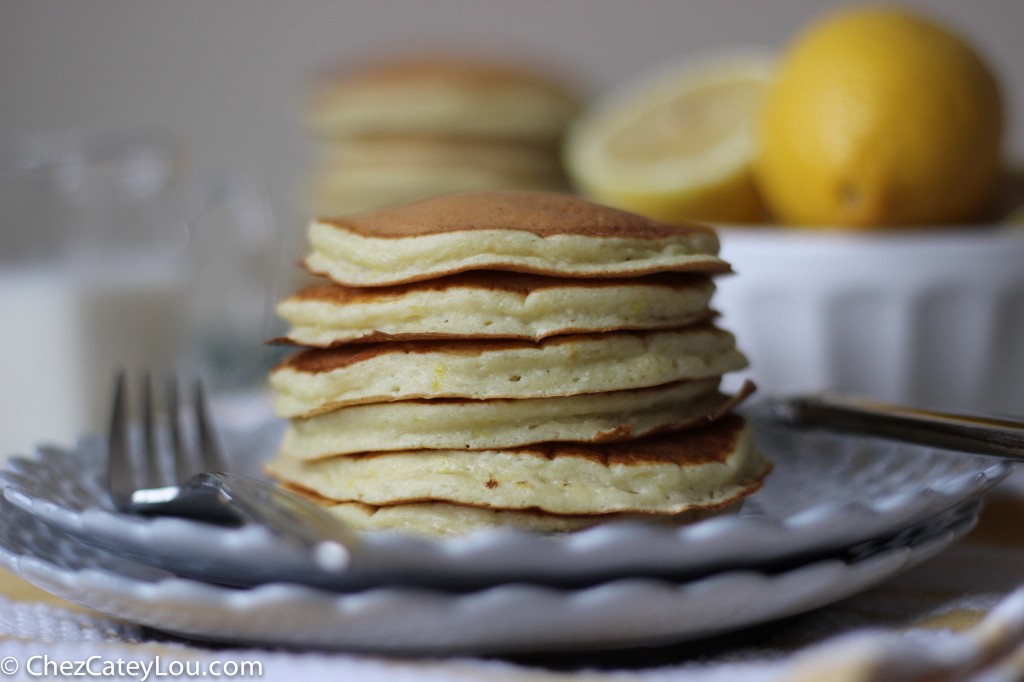 All I can say is wow.  Now I see what the big deal is about lemon ricotta pancakes. They are SO GOOD! The texture is amazing, thanks to the ricotta and the whipped egg whites. They are so light and airy, it is almost like eating cloud (that's a good thing). And the taste is absolutely delicious. The lemon flavor is subtle, and it makes these taste so fresh.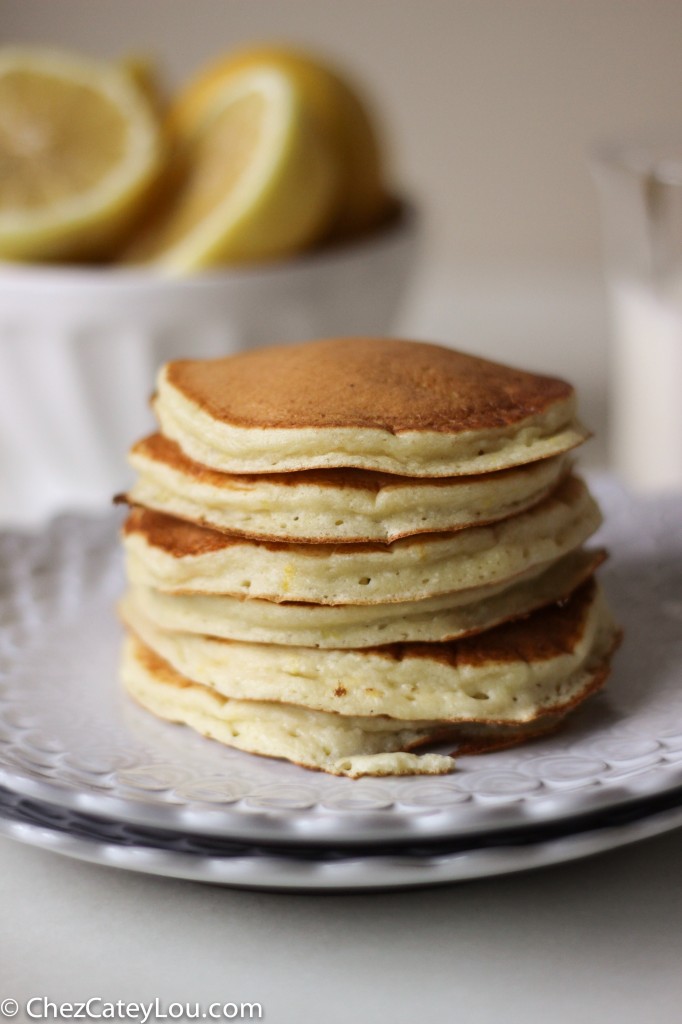 These are delicious plain, but if you want more lemon flavor, then you can whip up some lemon ricotta glaze. Just mix together some ricotta, lemon juice, and powdered sugar. Taste it and then adjust the ingredients. If you want it a little thinner add some milk. The glaze is a great topping for these – it really brings out the flavors in the pancakes.  But these are also amazing plain, with butter, syrup, jelly…anyway you serve them, they will be a hit!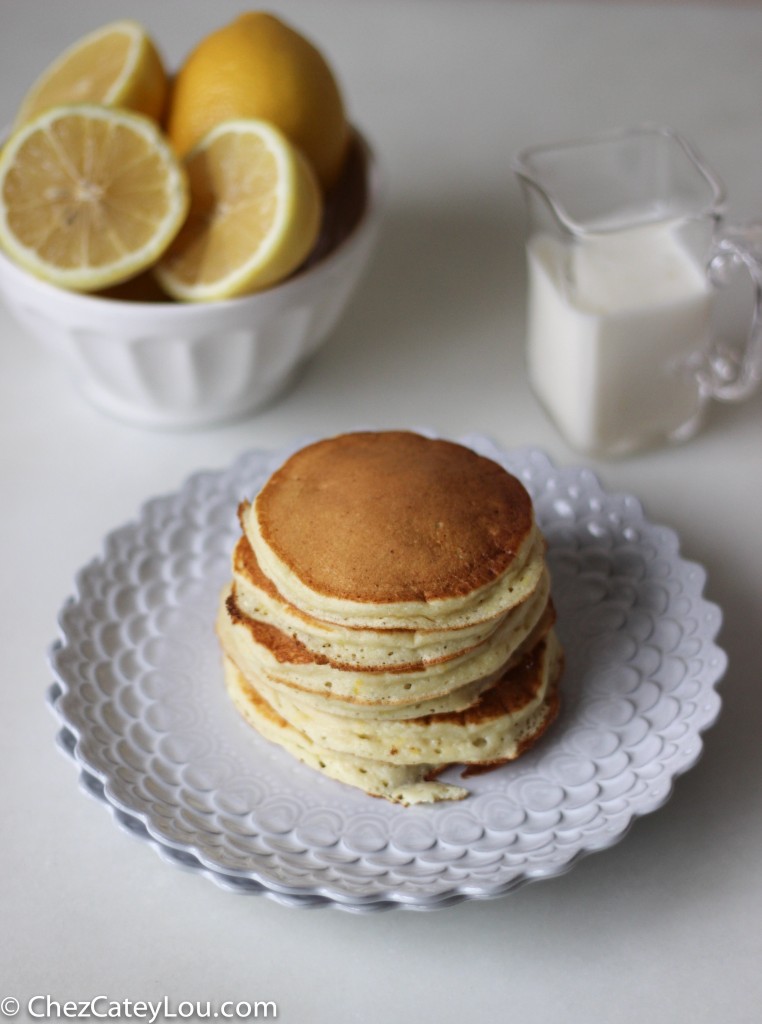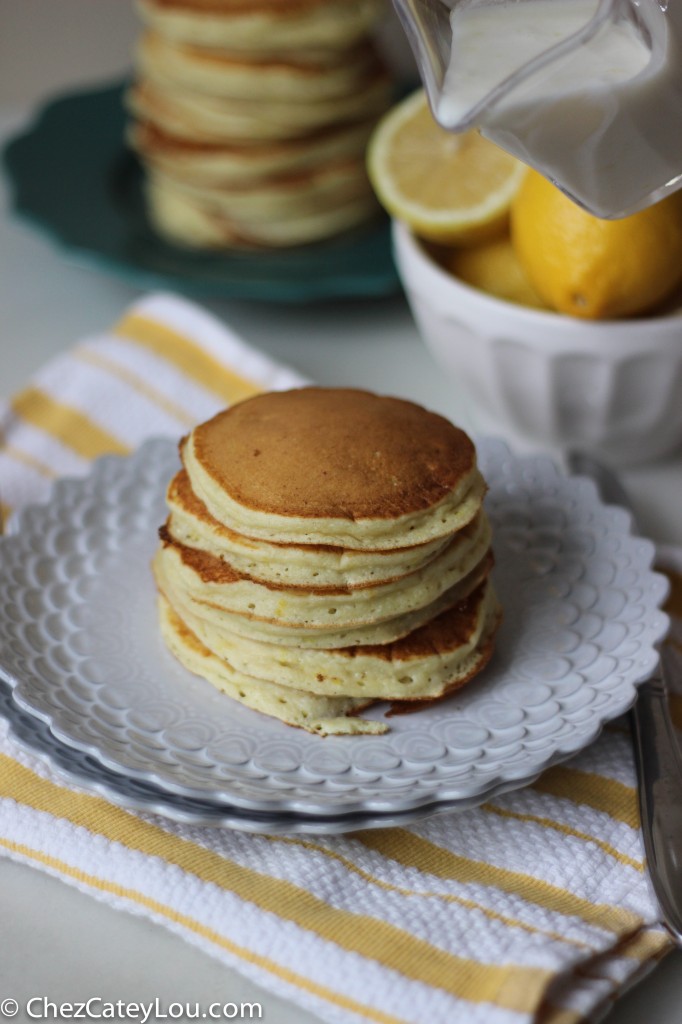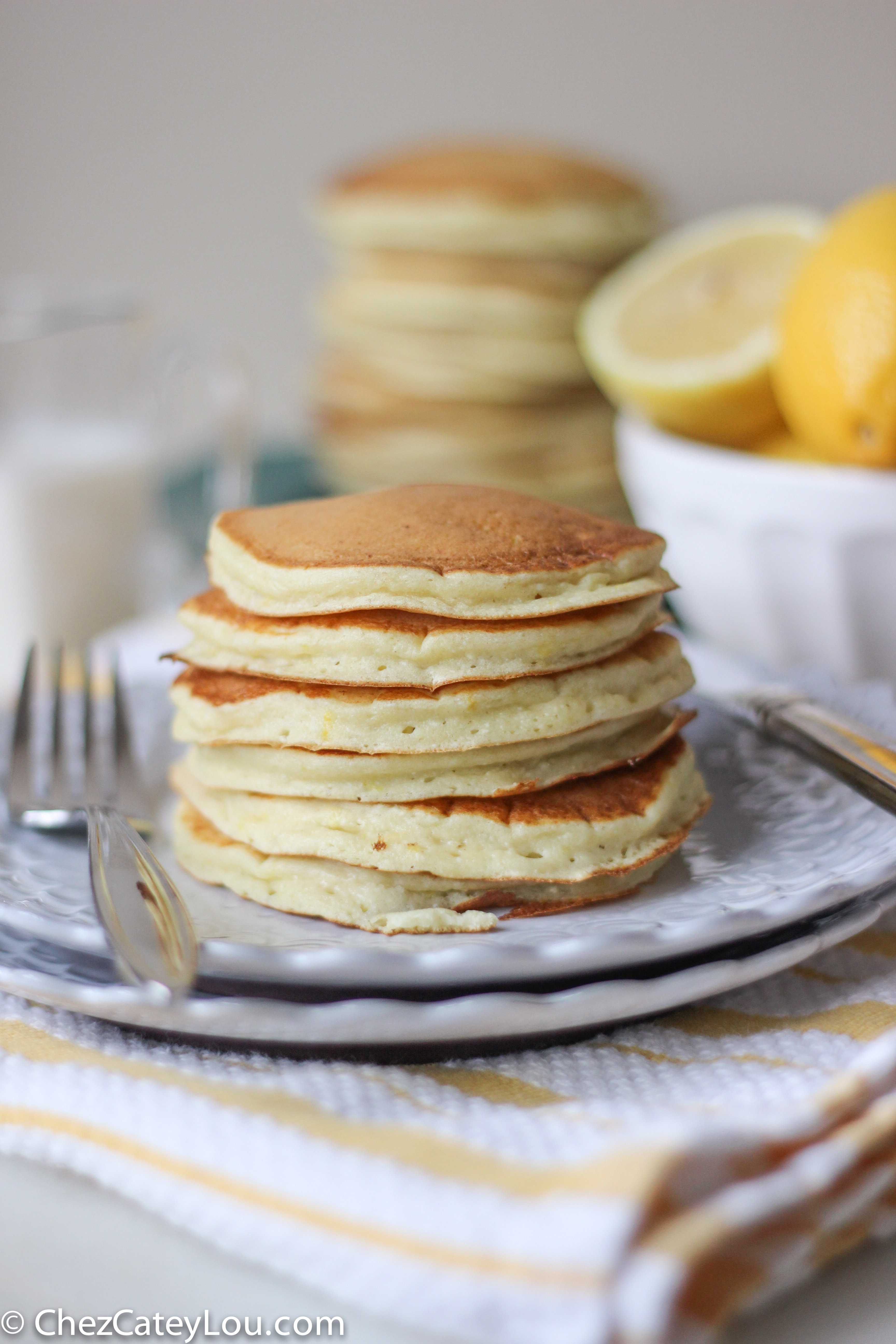 Ricotta and whipped eggwhites make these lemon ricotta pancakes the lightest and fluffiest pancakes I have ever eaten! Perfect for weekend breakfasts!
Ingredients
3 large eggs, separated
1 1/2 cups buttermilk
3 tablespoons sugar
1 cup ricotta cheese
1 1/2 cups Unbleached All-Purpose Flour
1 teaspoon baking soda
1 teaspoon baking powder
2 tablespoons lemon zest (the zest from 2 large lemons)
1/2 teaspoon salt
Instructions
Heat a griddle pan or large frying pan over medium heat.
In a medium mixing bowl, beat togehter the egg yolks, buttermilk, sugar and ricotta cheese.
In another bowl, whisk together the flour, baking soda, baking powder, lemon zest, and salt.
In a third bowl, using a handheld mixer, beat the egg whites until they are stiff but not dry.
Mix the dry ingredients into the buttermilk mixture - do not over mix. A few lumps remaining are ok. Gently fold in the egg whites.
Lightly and carefully grease the hot pan with a very thin layer of canola oil.
Spoon the batter, by quarter-cupfuls, onto the heated pan. Cook for about 2 1/2 minutes on the first side, until bubbles rise and burst on the first side. Flip the pancakes and cook for a minute on the second side.
Repeat with remaining batter.
Notes
https://chezcateylou.com/lemon-ricotta-pancakes/
© Chez CateyLou. All images & content are copyright protected. Please do not use my images without prior permission. If you want to republish this recipe, please re-write the recipe in your own words, or link back to this post for the recipe.
 Want more pancakes?  I have you covered!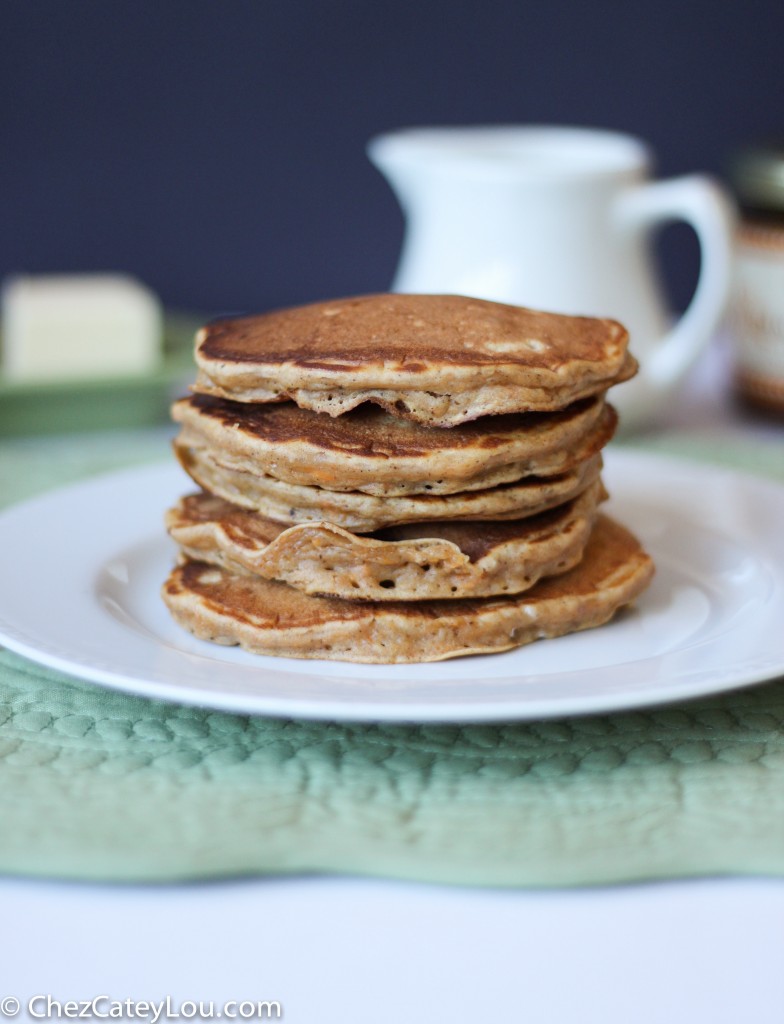 Light and Fluffy Buttermilk Pancakes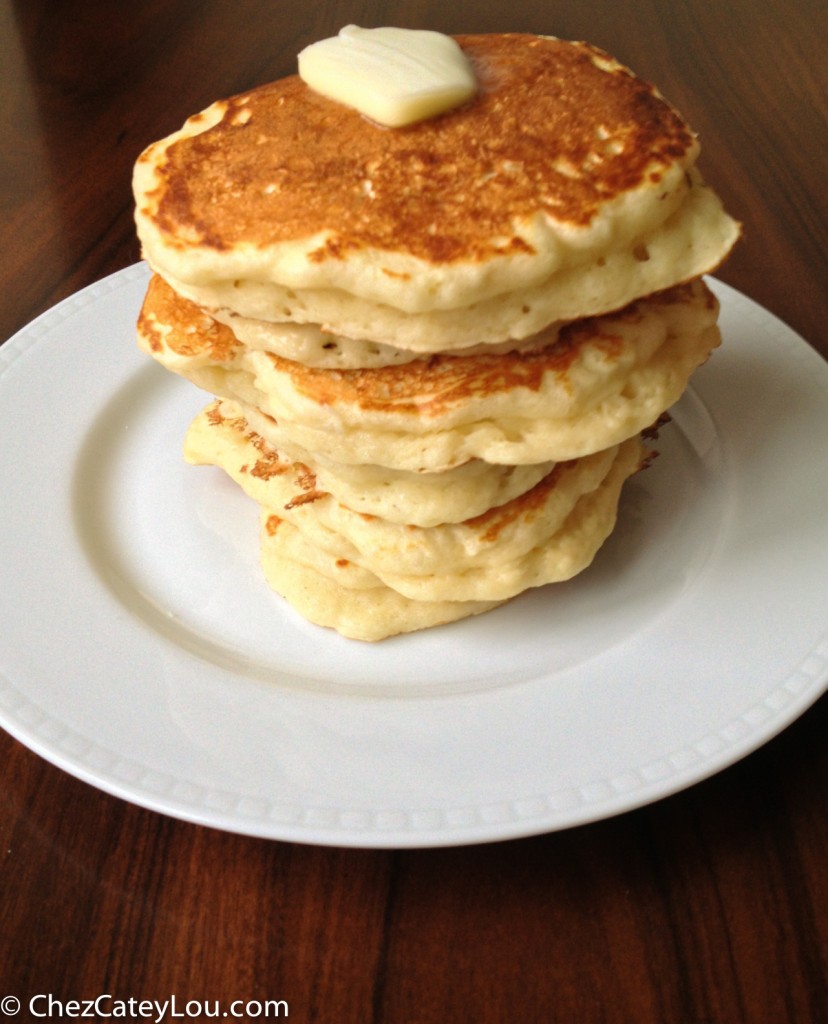 Whole Wheat Pancakes with Greek Yogurt