Peanut Butter Chocolate Chip Muffins – light and fluffy muffins are full of delicious peanut butter and chocolate flavors. It is like dessert for breakfast!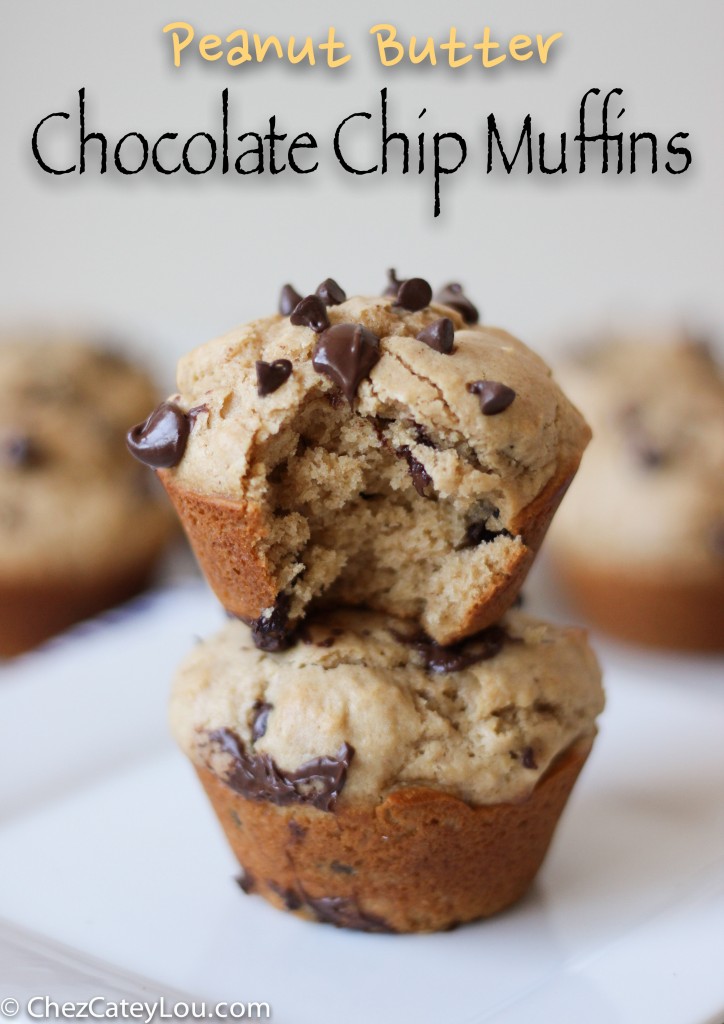 Does anyone notice anything different today? Something new? Something fresh and clean? Yep, that's right, Chez CateyLou got a makeover!! What do you think?
I am loving my new site design! A big thanks to the wonderful Katie at Twin Stripe for designing my logo. Didn't she do an amazing job? Also a big thanks to TheBetterHalf for dealing with all the technical headaches that came along with this lovely new site. I'll tell you what, all this blogging stuff is a lot harder than we thought it would be! But it is totally worth it.
So in honor of the first post on my newly designed site,  I made peanut butter chocolate chip muffins.  I obviously had to include peanut butter, my one true love (sorry TheBetterHalf, but that's payback for when you wouldn't say you loved me more than the Eagles).
…